"A Commonplace Book" takes you a non-linear journey in time at the 4th Istanbul Design Biennial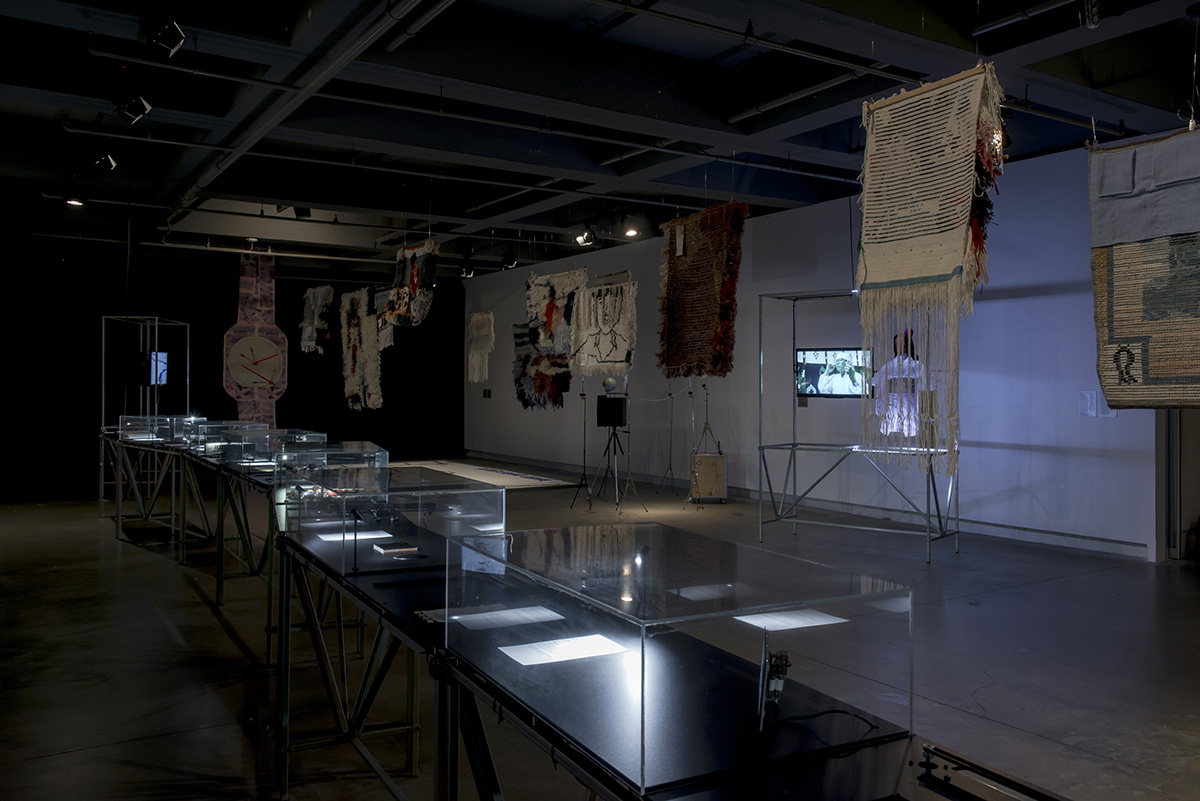 The 4th Istanbul Design Biennial is set to be opened to the public tomorrow with a series of immersive installations at six venues of Istanbul, Turkey. Organised by the Istanbul Foundation for Culture and Arts (IKSV), the biennial brings together projects from more than 200 interdisciplinary practitioners from across the globe.
Presented under the theme of "A School of Schools", the biennial, curated by Jan Boelen and associate curators Vera Sacchetti and Nadine Botha, delves into different norms of design education as a transdisciplinary and experimental base. The biennial will be on view until November 4, 2018 in Istanbul.
As Magazine Sponsor of the 4th Istanbul Design Biennial, World Architecture Community has taken an extensive look at the design projects exhibited at the six venues, including Akbank Sanat, Arter, Yapı Kredi Culture Centre, Pera Museum, SALT Galata and Studio-X Istanbul. Today, WAC team has visited the SALT Galata, presented under the title of Time School, and Studio-X Istanbul revealing Digestion School.
Amsterdam-based design practice Commonplace Studio, Amsterdam-based designer Jesse Howard and Paris-based designer Tim Knapen have installed a number of time machines boxes that show the time as a "non-linear" process.
Presented under the sub-title of "Time School" at SALT Galata, visitors meet many transparent boxes, time machines, drawings, transcribe machines, accessories to show how we perceive and deal with time in different periods.
The exhibition, named "A Commonplace Book", asks: could producing information-carrying objects like books in different ways influence how we learn and structure knowledge?
A Commonplace Book is a machine of information on a topic that concerns us all: how we understand, perceive and deal with time. Visitors are invited to compile their own book by allowing the machines to transcribe drawings and texts about concepts like deep time and real time, timelines or time machines into the blank notebooks provided.
In the display cases are a collection of "curiosity" objects that trigger questions about the nature and experience of time.
Each venue focuses on a different theme which is spread like: Yapı Kredi Culture Centre - Currents School, Pera Museum - Scales School, Arter - Earth School, SALT Galata - Time School, Studio-X Istanbul - Digestion School and Akbank Sanat - Unmaking School.
"The Biennial is a questioning of learning mechanics and we are not trying to search specific answers" said curator Jan Boelen at a press conference held yesterday at the Yapı Kredi Culture Centre in Istanbul.
All images © Kayhan Kaygusuz, courtesy of Istanbul Design Biennial
> via A School of Schools