Coachella announces its 2019 lineup with installations by Francis Kéré, Office Kovacs, and more
Coachella Valley Music and Arts Festival has announced its lineup for 2019 which will be held from April 12 to 21, 2019 in Indio, just east of Palm Springs.
Coachella, known as the United State's best annual music festival, will open its doors with Childish Gambino, Tame Impala, and Ariana Grande and reportedly Kanye West, while large-scaled art installations will be designed by Francis Kéré, Office Kovacs, Dedo Vabo, Poetic Kinetics, Do LaB, Robert Bose and painter Sophia Enriquez.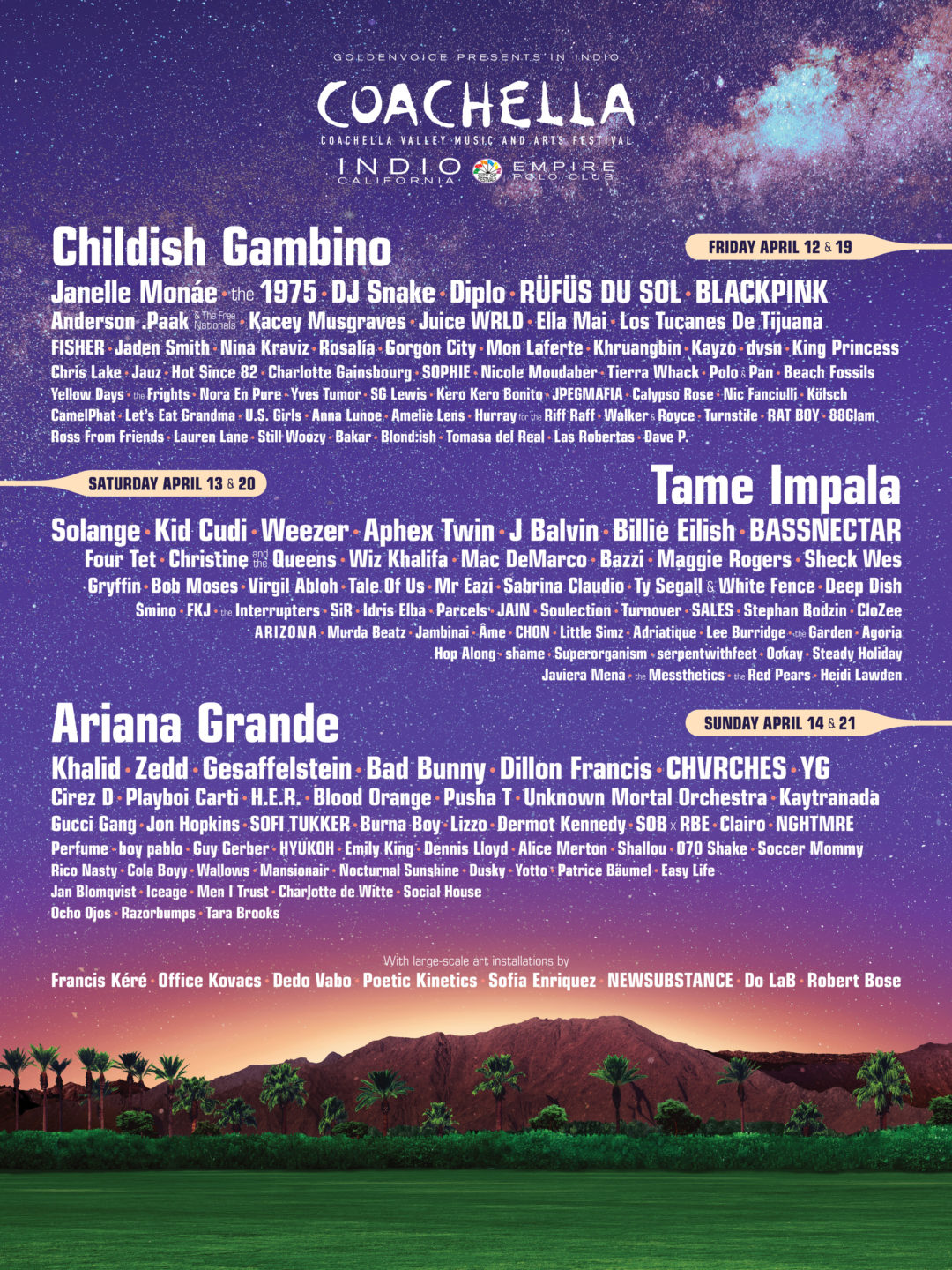 Image courtesy of Coachella
Set around the eight stages, and while music keeps its dominance at the festival, a series of very innovative large-scaled art installations sits at the core of the festival that ca make the event more exciting and be experienced.
Coachella presents several real-time events as well as music and artistic sculptures including food & beverages, on-site camping, off-site camping, competitions and sustainability and charity activities.
Image courtesy of Coachella
Even though the main focus is of course the music, with dozens of acts performing, from reunited crowd-pleasers like Guns N' Roses and LCD Soundsystem, to contemporary artistic installations are the most funny part of Coachella. Coachella's installations turn into an art game throughout the festival designed by well known artists from all around.
Palm 3 World Station by Simón Vega. Image © Coachella 2018
Passes are already on sale from Friday, January 4, 2019. You can see the details from Coachella's website. See Coachella's previous year's art installations on WAC.
Top image: Image Spectra during night. Image © Forbes
> via Coachella