2BOOKS design renovates small apartment in Taipei with light-filled interiors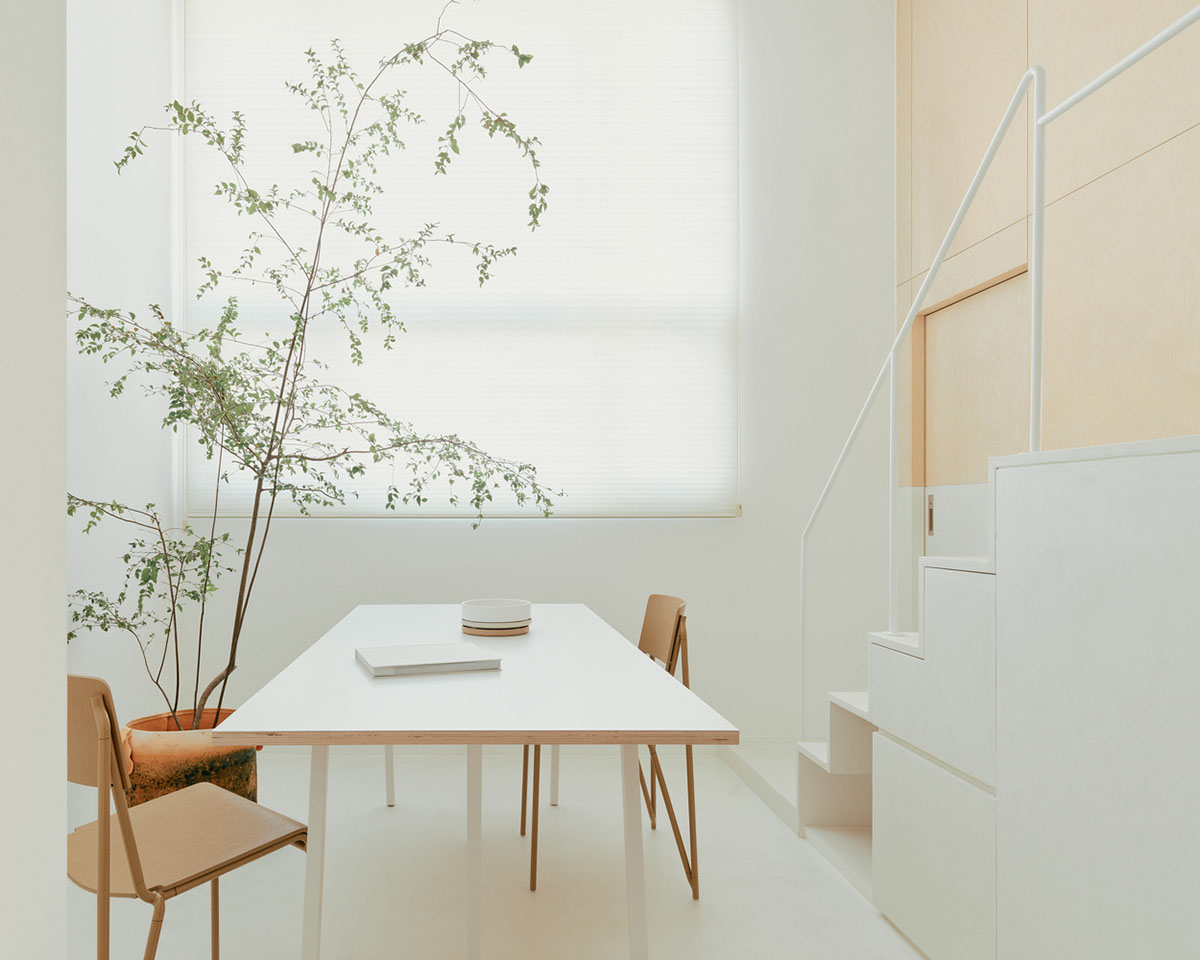 2BOOKS design has renovated a small flat with light-filled interiors in Taipei, Taiwan.
Named IT's House, the interior covers a 37-square-metre area that serves for both a living and a workspace in a compartmentalized volumes.
Featuring creamy-toned color palette, at the center the only service core is made of stacked birch plywood that complements the whole visual language, contributing light condition inside.
The interior also contains a receded mezzanine floor that can be reached via a small staircase in the center. The ceiling of the home reaches at 3.9 meters, which is enough to feel comfortable inside.
"The former house owner used the high ceiling layout to accommodate a mezzanine," said 2BOOKS design.
"Although the design allowed more usable floor area, the overall space appeared dark and crowded, creating an uncomfortable feeling of oppression," the office added.
The designers intended to bring more natural light to the interior as a solution, while maintaining the feeling of compactness and the consistency in function.
"The light coming in will make the previously small and cramped indoor space appear lighter and less oppressive," the studio added.
Based on this, the studio removed most of the mezzanine floor next to the windows and had the mezzanine floor recede to ensure enough vertical space to allow sunlight to enter.
The material approach was also a key element to make the spaces flow to each other with the same color palette. The team used appropriate materials and color schemes in a way that would create an atmosphere of openness and lightness.
While the service core and cement staircases serve as the main vertical visual of the whole room, the circular storage closet at the entrance serves as the horizontal focal point.
The soft and gentle outline of its metallic frame and the staircase handrails combined with the sculptural quality of the hand-troweled plaster demonstrates a delicate, relaxed, minimal, and chaste aesthetic.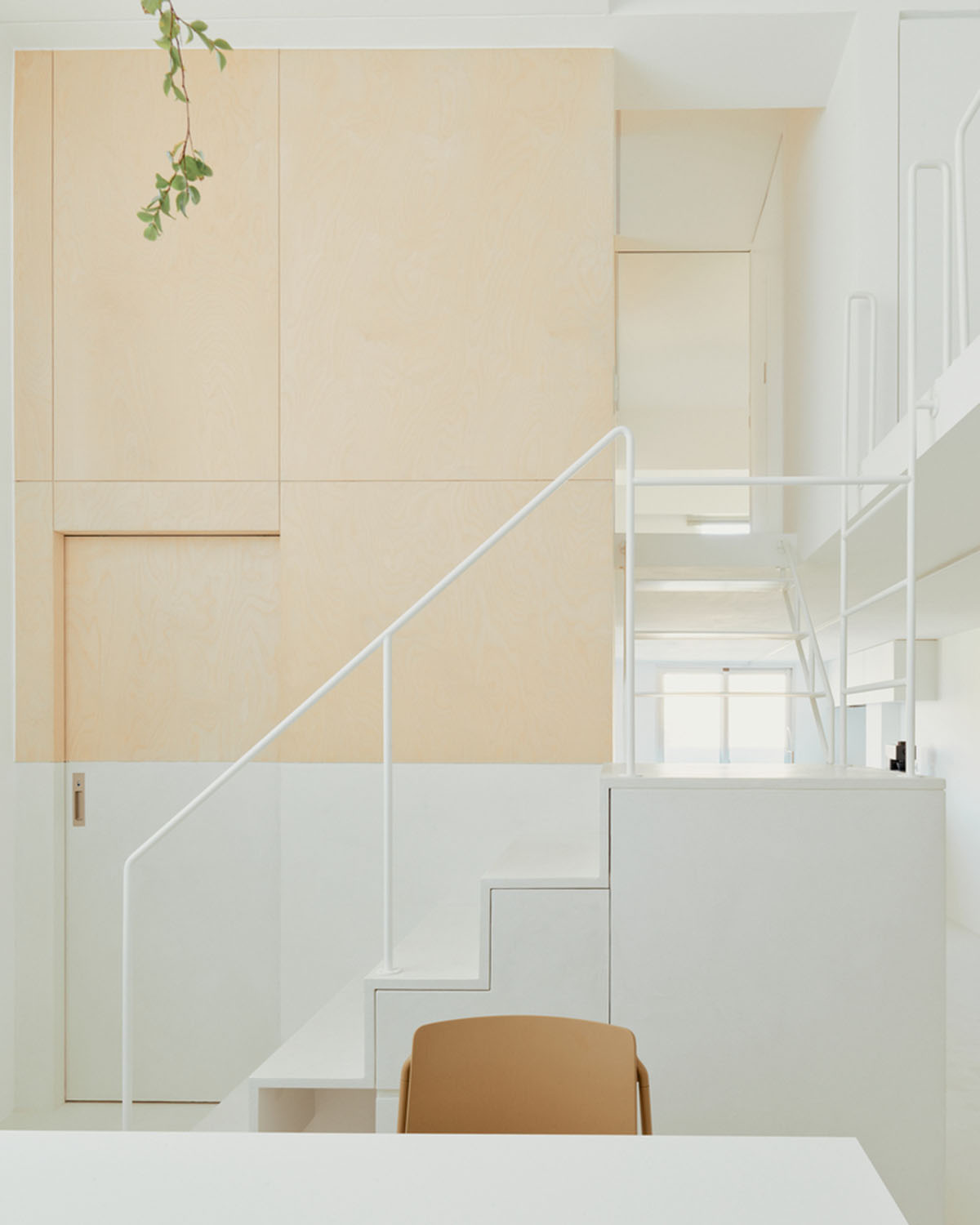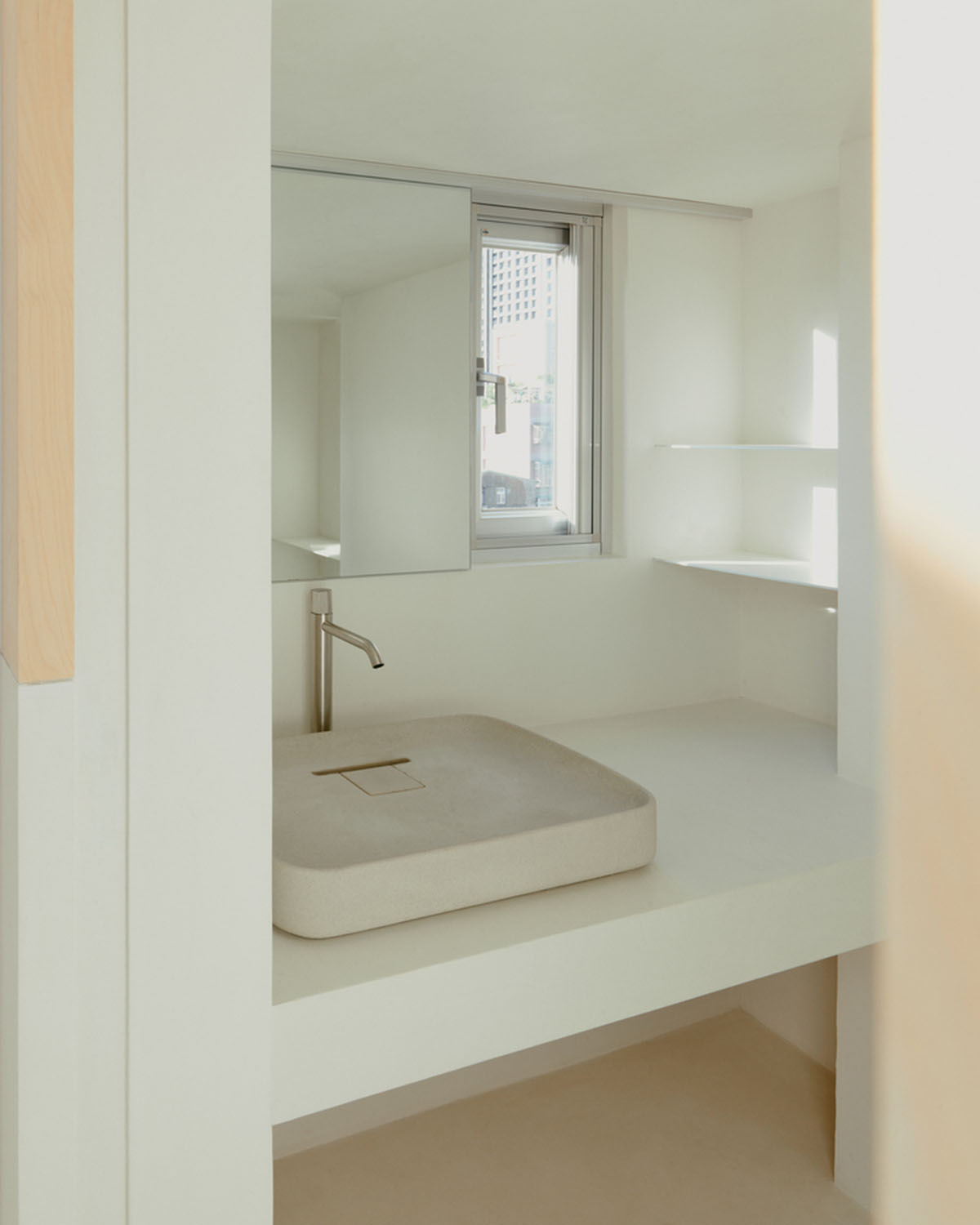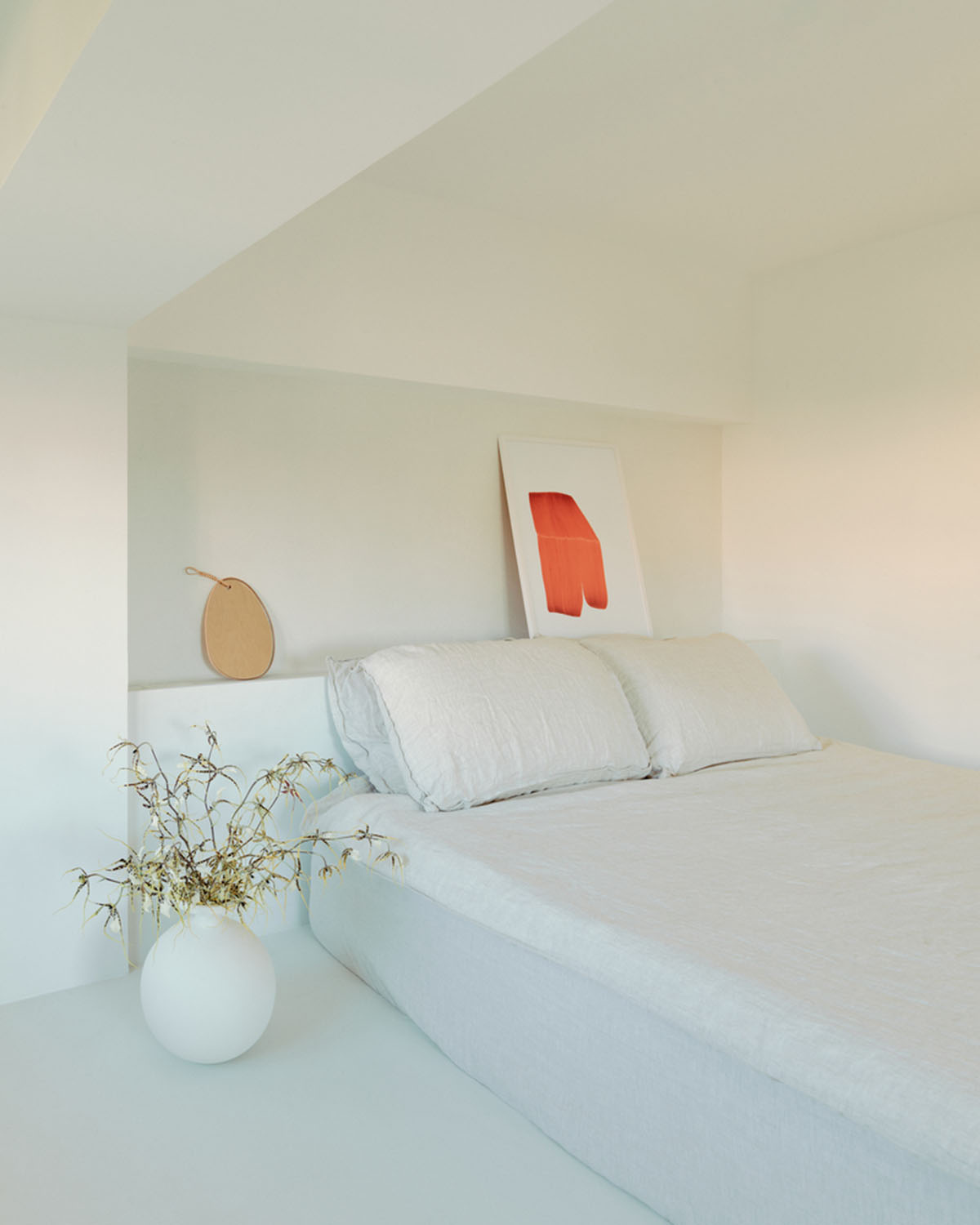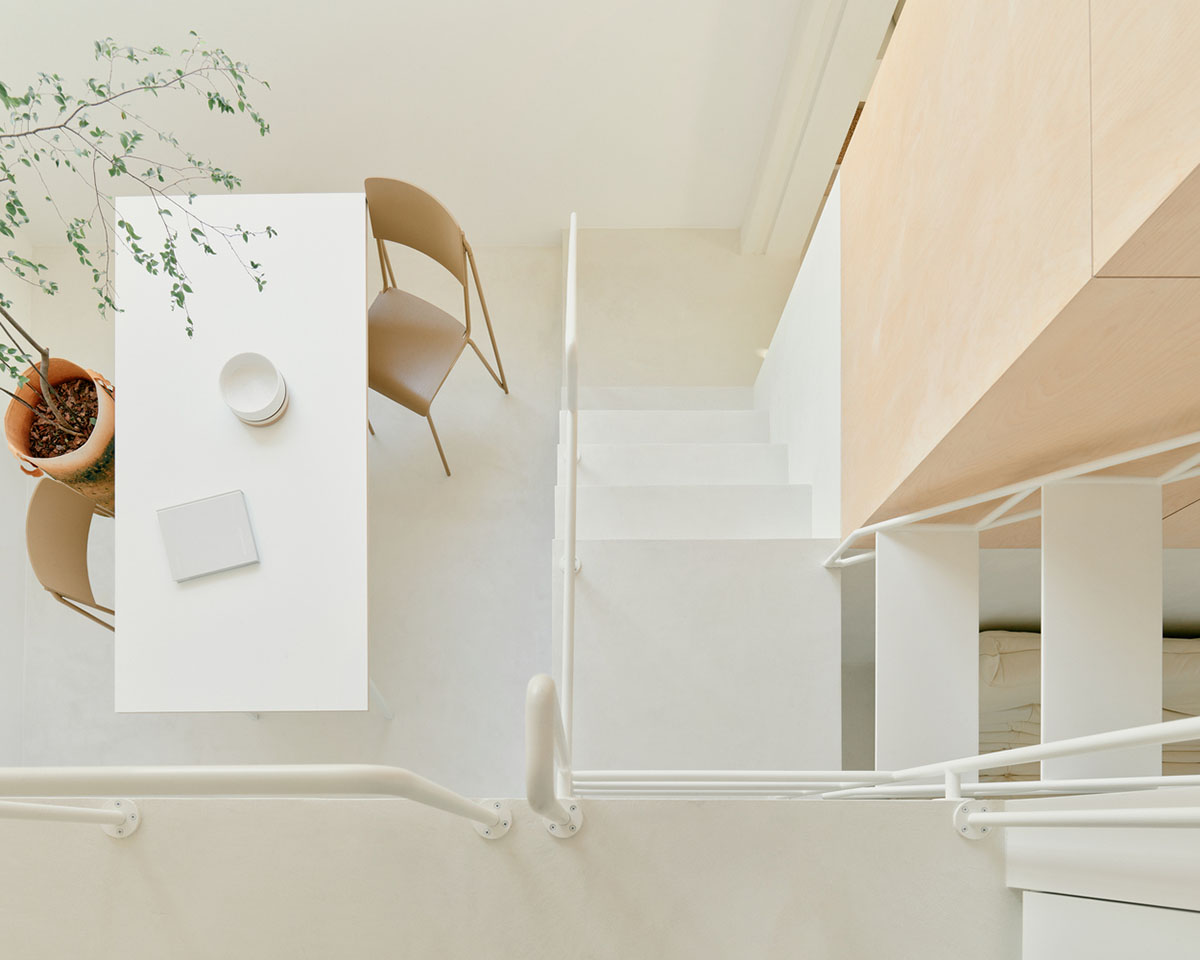 First floor plan
Second floor plan
Project facts
Project name: IT's House
Architects: 2BOOKS design
Location: Taipei, Taiwan
Date: 2021
All images © Millspace&Workpaperpress
All drawings © 2BOOKS design
> via 2BOOKS design