Fran Silvestre Arquitectos designs Villa 95 with shifted volumes to expand views in Spain
Valencia-based architecture firm Fran Silvestre Arquitectos has designed a private home with shifted volumes to expand views to its surrounding in Sotogrande, Cádiz, Spain.
Named Villa 95, the three-story home is comprised of three main volumes that are rotated towards the forest to grasp different vistas.
While the main volume contains main functions, upper volume is dedicated to more private spaces like bedrooms.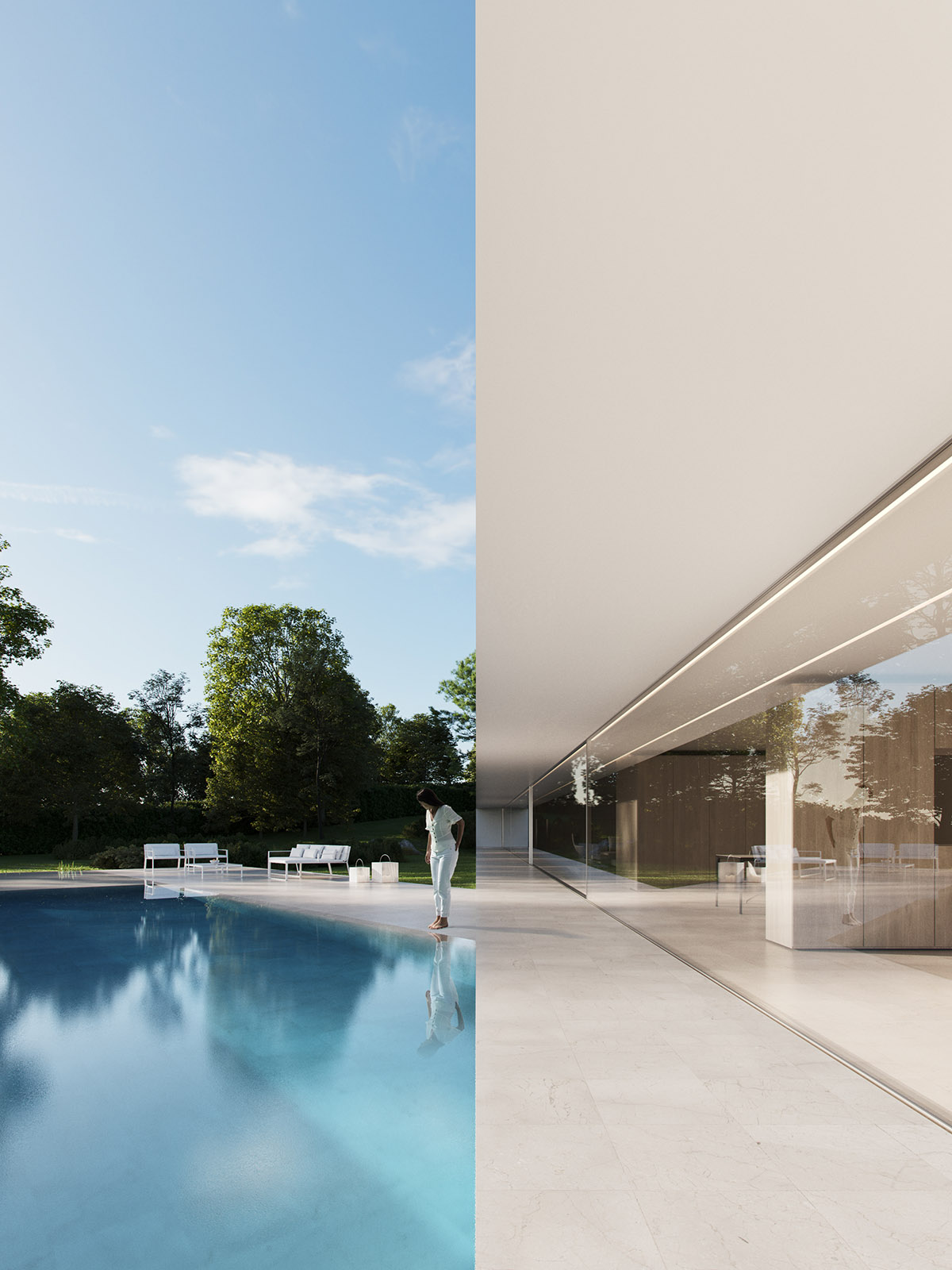 A separate volume in front is dedicated to an open swimming pool and deck, acting like a private terrace.
Fran Silvestre Arquitectos created the expressive nature of this three-story house to be "a continuous movement that suggests, between its different rooms, a walkway from where to explore the landscape that expands in front of it."
The exterior morphology is arranged with the intention of taking full advantage of the buildability of its plot. Through its long diagonal, the pieces seem to connect only by their vertexes, but the interior is intertwined and in constant communication.
The upper floor opens onto a large balcony: roof of the middle piece and whose limits expand in both directions; to the outside, towards the pool, and to the inside of the plot up to the limits of the upper level.
Through its configuration of three uninterrupted succession of spaces, the structure lures the eye into following its shape; an almost playful figure that immediately assumes and suggests the distinctive identity of the house.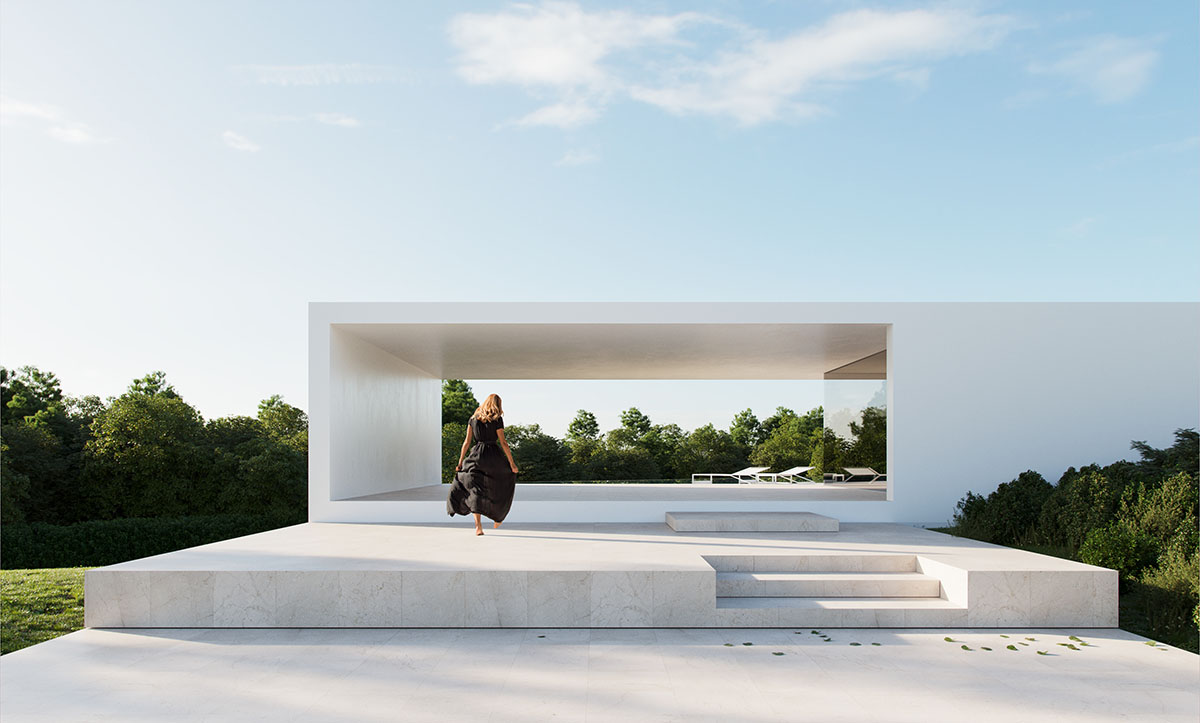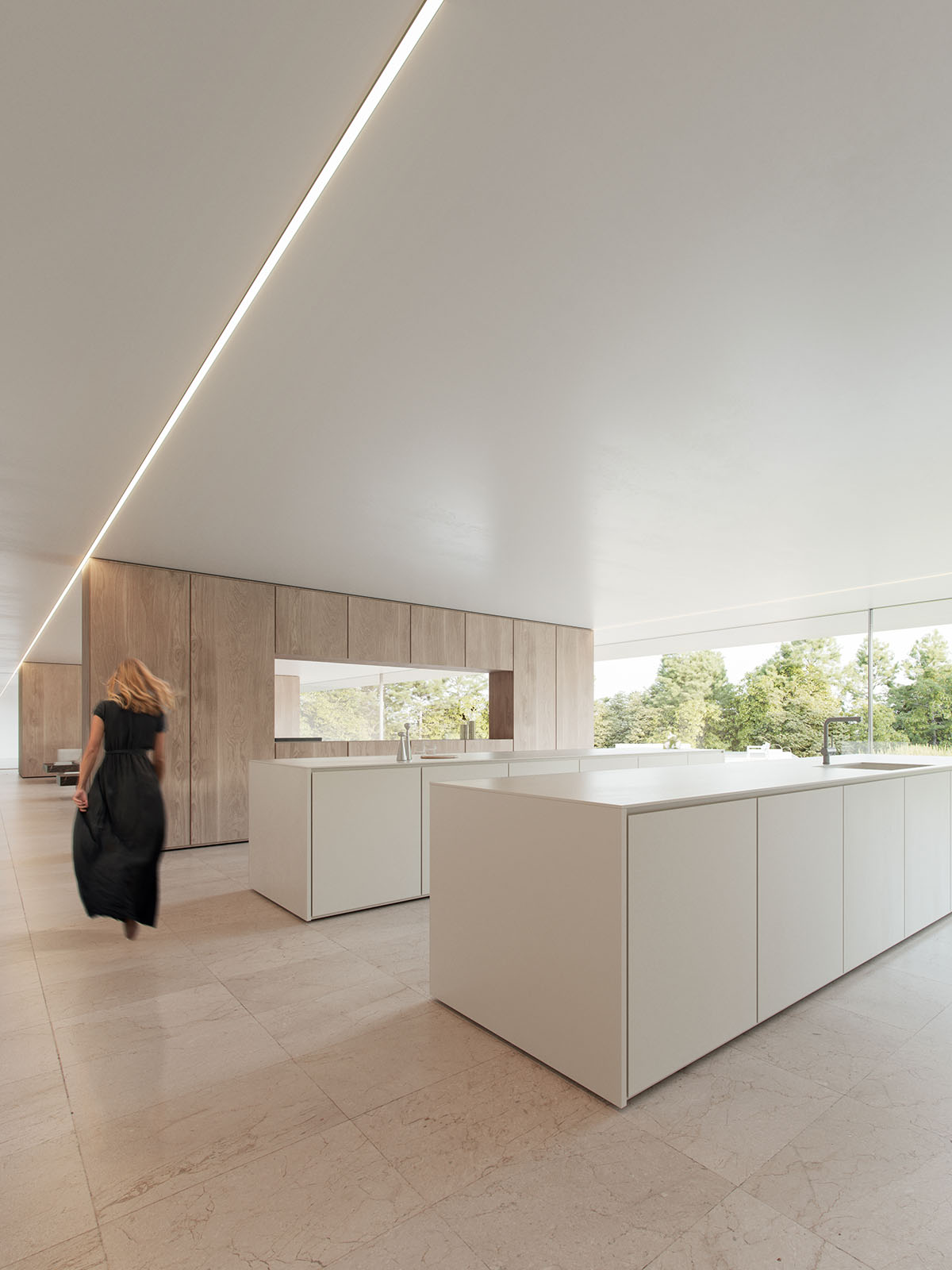 Sketch
Site plan
Basement floor plan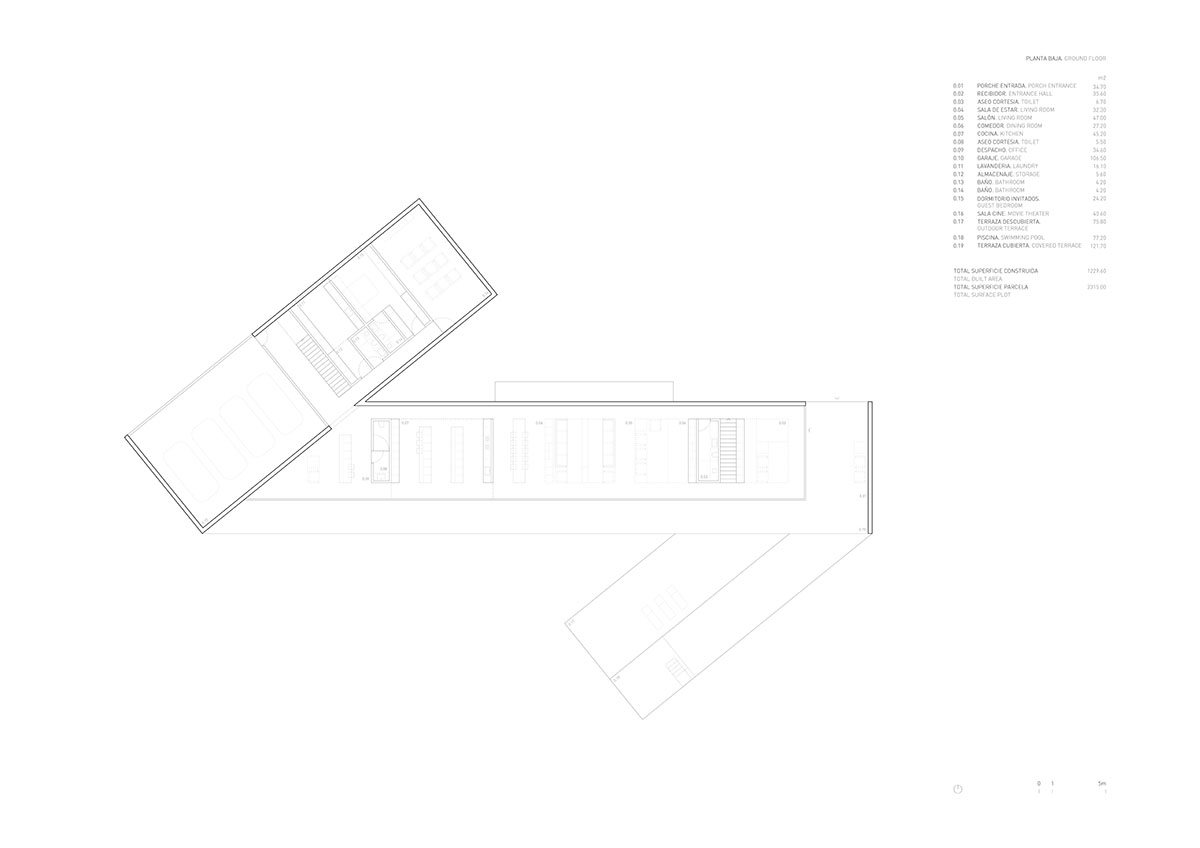 Ground floor plan
First floor plan
General floor plan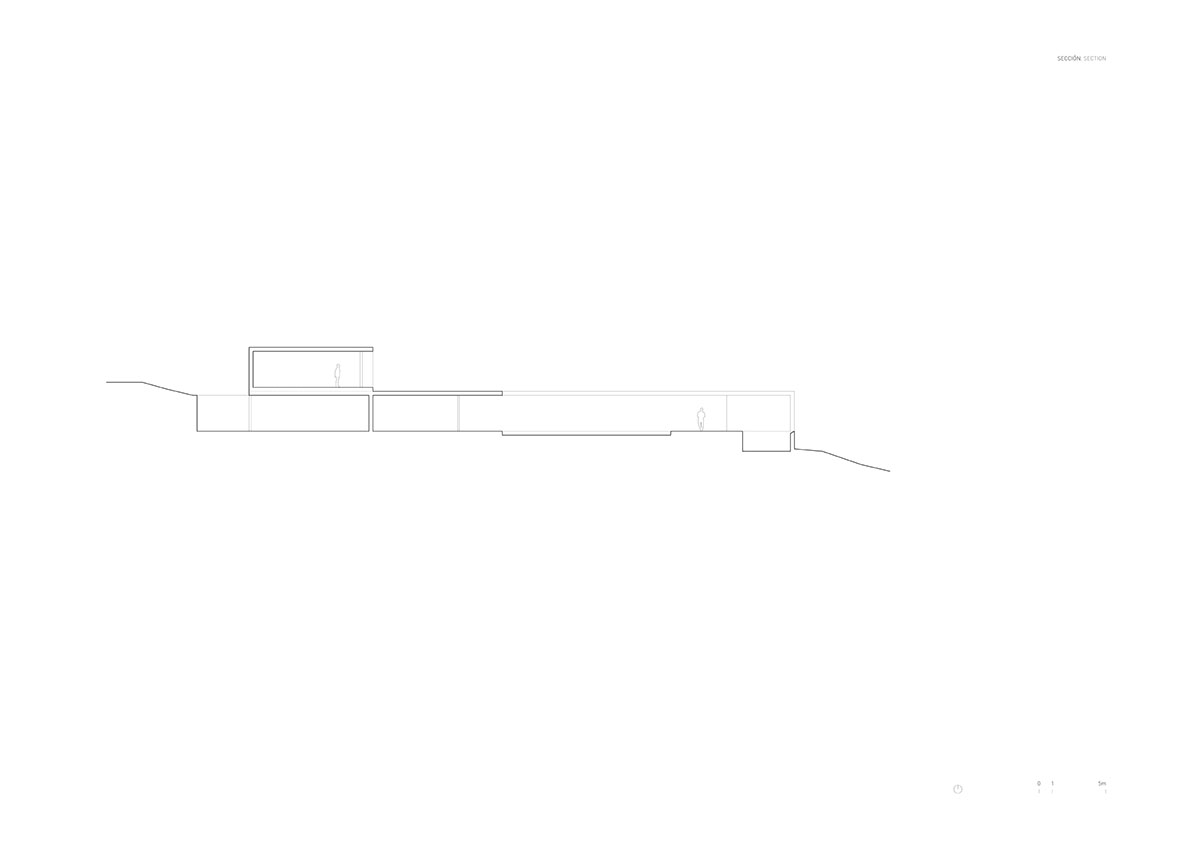 Section
Model
Project facts
Project name: Villa 95
Architects: Fran Silvestre Arquitectos
Location: Sotogrande, Cádiz, Spain.
Project team:
Fran Silvestre | Principal in Charge
Andrea Raga | Principal in Charge
David Cirocchi | Principal in Charge
Miguel Massa | Principal in Charge
Architecture Partner: Manuel Suarez Arquitectos
Interior Design: Alfaro Hofmann
All images courtesy of Fran Silvestre Arquitectos.
> via Fran Silvestre Arquitectos