CLOU architects adds shades of pink and stepped terraces to Vanke Business Park in Qingdao
Beijing and Shanghai-based architecture practice CLOU architects has added shades of pink and stepped terraces to a commercial complex in Qingdao, China.
Called Vanke Qingdao Business Park, the 10,000-square-metre mixed-use building is located in Chengyang District, which has been developed by Vanke as a hub for innovative businesses.
The park's latest addition is a colourful, stepped, mixed-use complex designed by CLOU.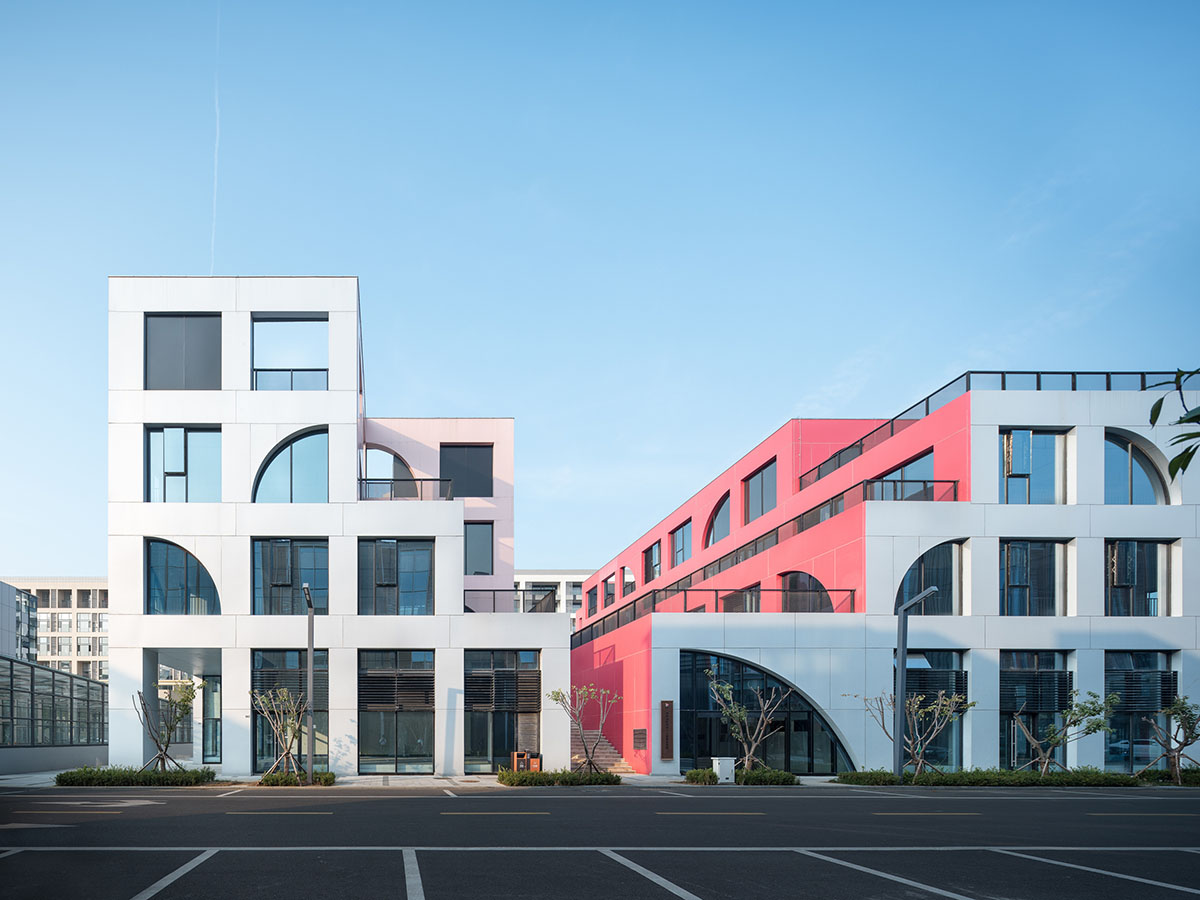 The site accommodates a bookstore, a small city hall, and retail spaces provide exciting meeting places for cross-cultural communications.
The design reflects CLOU's ongoing exploration of stepped architecture and office and commercial design integration.
"The design responds to the predominately small and medium-sized companies and young creative retailers in the office park," said CLOU architects.
"Opening what would traditionally be a closed building, the firm created exciting paths of exploration and vibrant social spaces," the office added.
Carving the building into a sculptural form, stepped terraces become major design components of the project that shifts character from different viewpoints.
The studio aimed to create the human-scale terraces that become an extension of the office areas. Varying semi-private spaces are curated into a series of vertical landscapes, providing the flexibility to host creative outdoor events.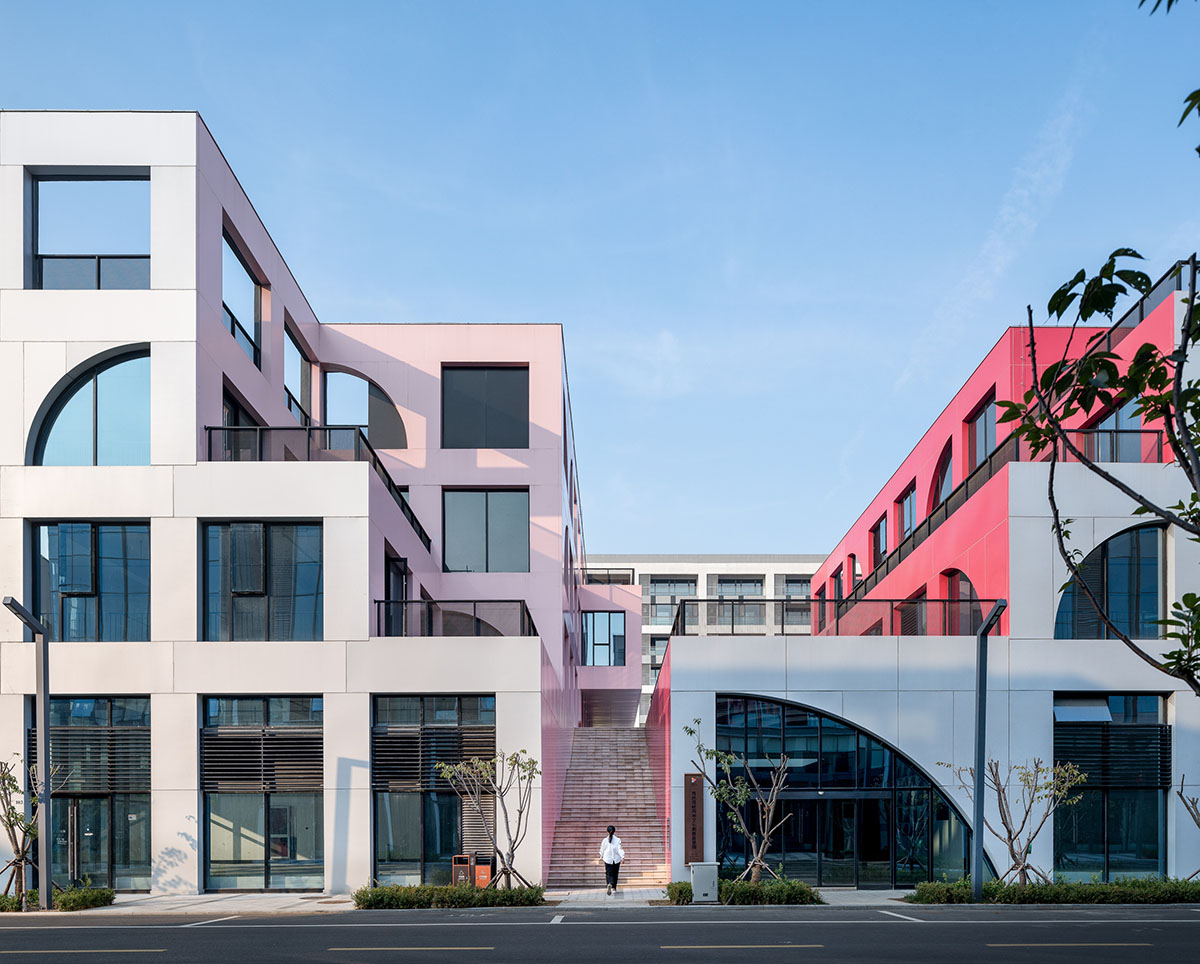 According to the architects, "the volumetric form resembles stepped boxes paired with geometric windows, expressing a rational beauty."
The façade design plays with shades of pinks and silver which, from a distance, creates a luminous effect that animates one approach.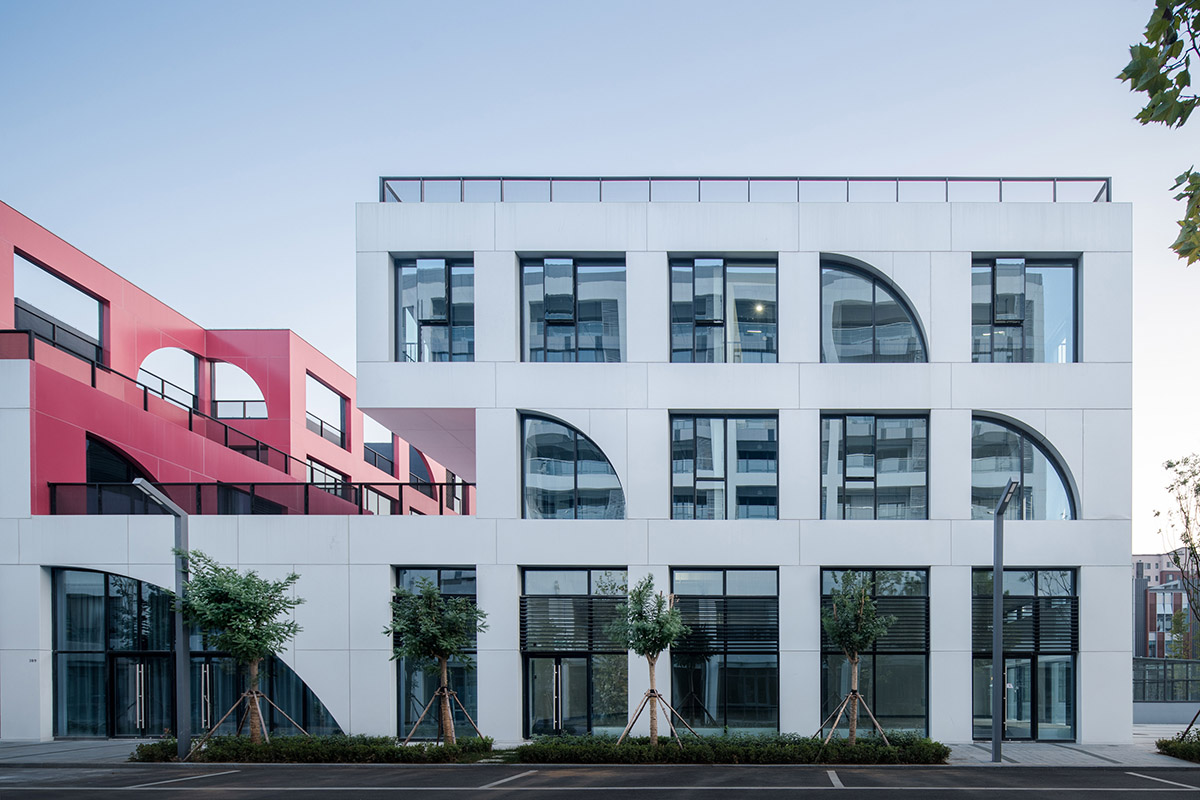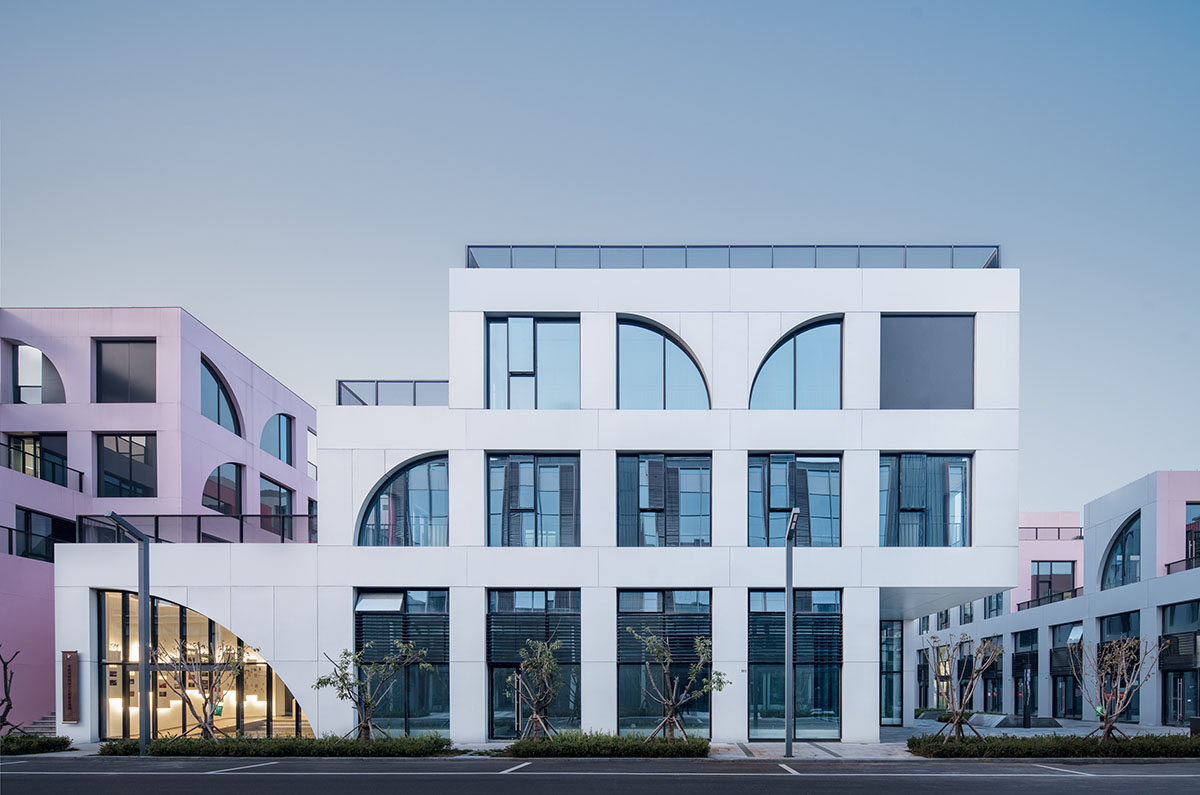 Plan level 1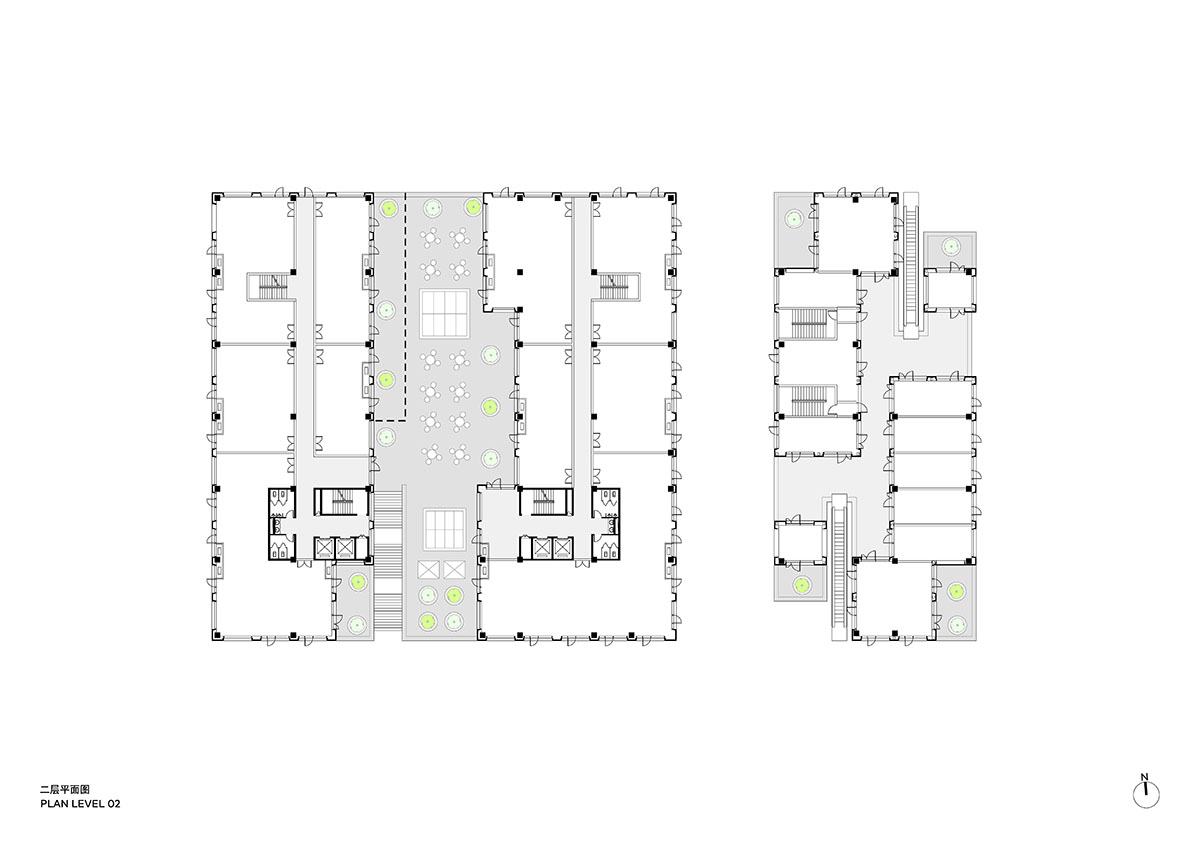 Plan level 2
Plan level 3
Axonometric drawing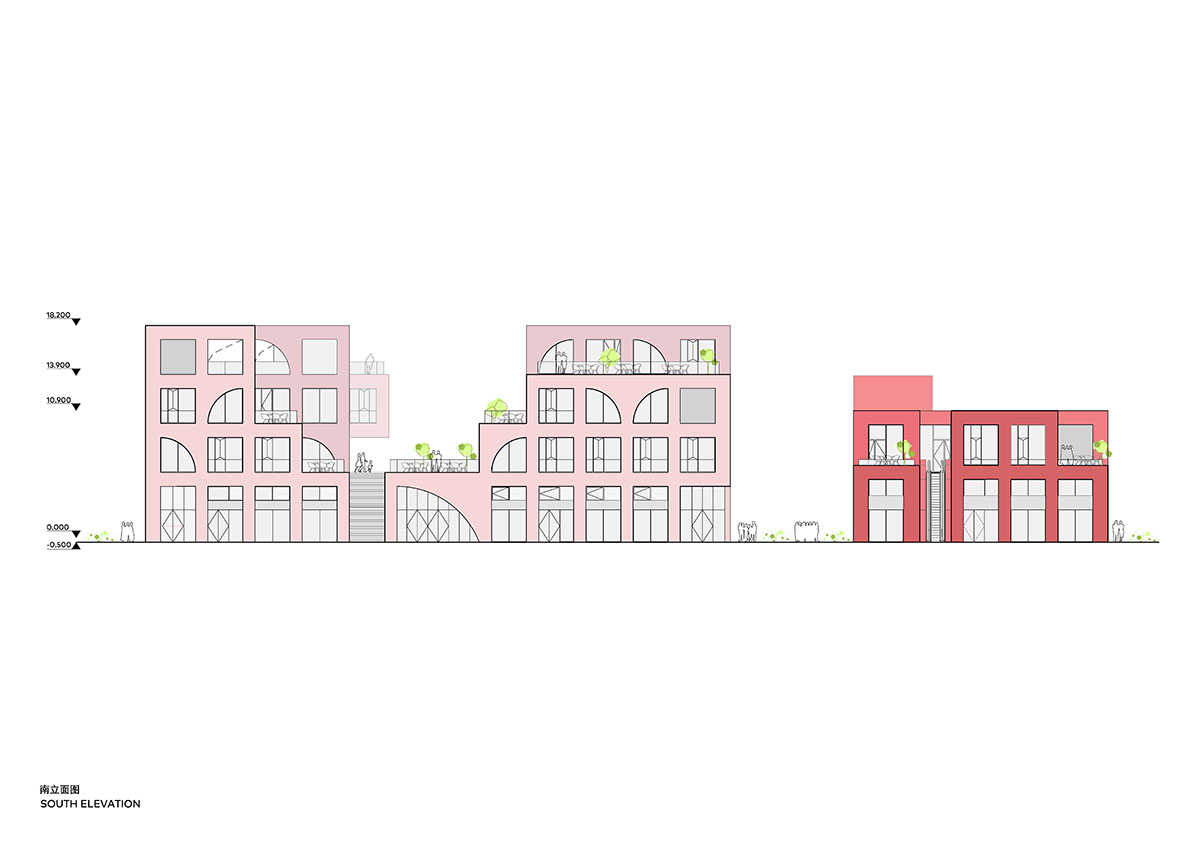 South elevation
West elevation
CLOU architects also transformed an abandoned shopping mall with an immersive garden using different species of plants, greenery, and water components in China. The studio designed its new Beijing office, featuring brightly-lit interiors contrasting warm tones with wood in Beijing, China.
Project facts
Project Name: Vanke Qingdao Business Park
Program: commercial, office
Location: Qingdao, China
Area: 10,000 sqm
Status: Completion in 2020
Architecture Design: CLOU architects
Design Team: Jan Clostermann, Wenhui Lu, Tait Kaplan, Tiago Tavares, Xiaomeng Su, Dongfang Xie, Yaxi Wang
LDI: Beijing Architectural Design Institute of China Construction Corporation
Façade Consultant: Huaming Design Group
All images © Wu Qingshan
All drawings © CLOU architects
> via CLOU architects