Twelve significant projects of the 2023 Pritzker Architecture Prize-winner David Chipperfield
British civic architect, urban planner and activist David Chipperfield was named as the recipient of the 2023 Pritzker Architecture Prize yesterday.
Announced as the 52nd Laureate of the prestigious Pritzker Architecture Prize, Chipperfield, the founder of David Chipperfield Architects, designed over one hundred works, including civic, cultural and academic buildings, residences and urban masterplanning throughout Asia, Europe and North America.
"As an architect, I'm in a way the guardian of meaning, memory, and heritage"
The Prize, internationally known as architecture's highest honor, "honors a living architect or architects whose built work demonstrates a combination of those qualities of talent, vision, and commitment, which has produced consistent and significant contributions to humanity and the built environment through the art of architecture."
"In renovative works, his precision is imbued with historical acumen, informing his vision to invariably redeem original design and structure rather than supplant it wholly with modern architecture," stated the Pritzker Architecture Prize.
David Chipperfield said that "As an architect, I'm in a way the guardian of meaning, memory, and heritage."
"Cities are historical records, and architecture after a certain moment is a historical record. Cities are dynamic, so they don't just sit there, they evolve."
"And in that evolution, we take buildings away and we replace them with others. We choose ourselves, and the concept of only protecting the best is not enough. It's also a matter of protecting character and qualities that reflect the richness of the evolution of a city," he added.
To gain a deeper understanding of the Pritzker Architecture Prize Winner's work, we've compiled twelve notable projects by David Chipperfield:
---
River and Rowing Museum. Image courtesy of Richard Bryant / Arcaid
River and Rowing Museum, Henley-onThames, United Kingdom, 1997
Located on the south bank of the Thames, the River and Rowing Museum, exhibiting rowing boats, the history of the sport, the River Thames and the town of Henley, marked Chipperfield's first building in his native England.
Designed during a time when the future of modern architecture seemed uncertain in Great Britain, this building both assimilated with and deviated from a traditional English neighborhood. Locality is reassured in its design, featuring clerestory and pitched roofs inspired by river boathouses and the traditional wooden barns of Oxfordshire, and clad with untreated green English oak. Yet two volumes of transparent glass bases, elevated on concrete pillars to withstand flooding, offer a subtle but powerful discourse between modernity and heritage.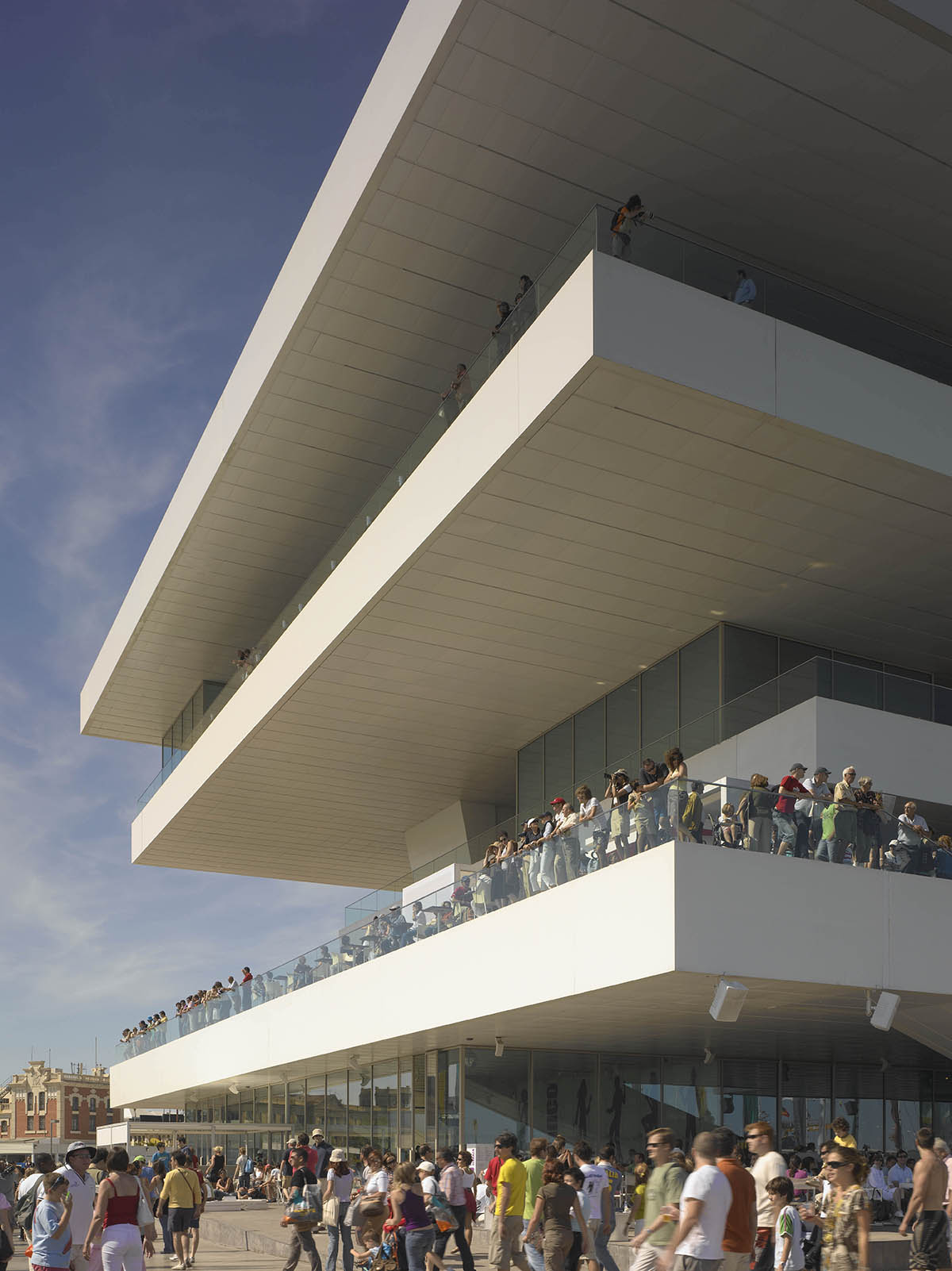 America's Cup Building 'Veles e Vents". Photo courtesy of Christian Richters
America's Cup Building 'Veles e Vents', Valencia, Spain, 2006
Situated along the reorganized industrial port of Valencia, the "Veles e Vents" building, in collaboration with Fermín Vázquez -b720 Arquitectos, was completed in just eleven months to host the first America's Cup in Europe in over 150 years. The building is distinguishable by its four horizontal concrete levels, overlapping and differing in dimension, each offering unrestricted views of the newly excavated canal.
Exterior space exceeds interior and the cantilevered viewing decks are miradors, generous in size, with metal paneled ceilings and solid timber flooring, some spanning 15 meters in width around the perimeter of each level. Intended primarily as a temporary hospitality building to house the teams and sponsors, Chipperfield also infuses a program for the public.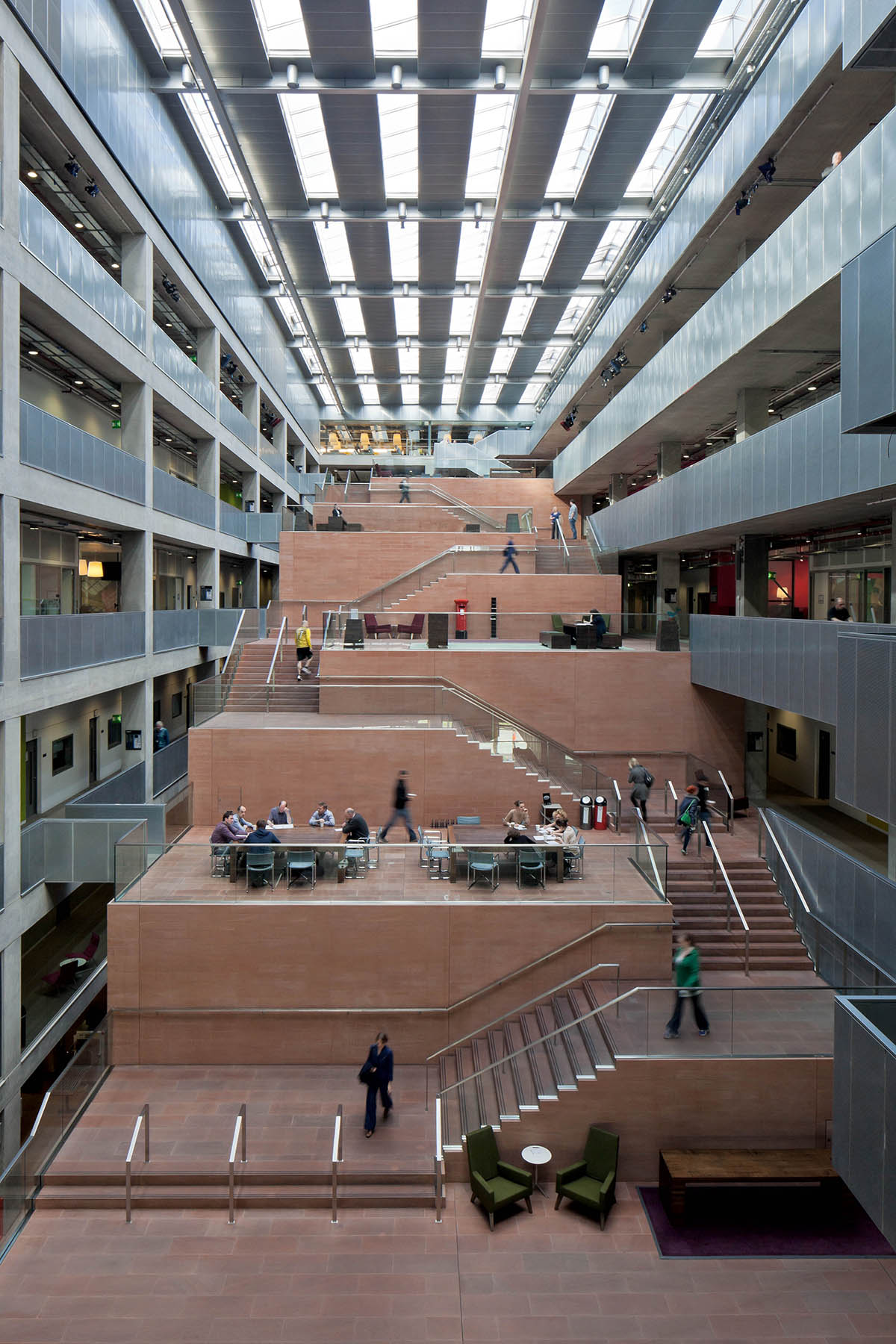 Photo courtesy of Ute Zscharnt for David Chipperfield Architects
BBC Scotland Headquarters, Glasgow, United Kingdom, 2007
Located at the former Govan Graving Docks, an abandoned shipbuilding site along the River Clyde, the BBC Scotland Headquarters is an embodiment of communication.
Offering a wide range of outputs, from television and radio broadcasts to digital media, the company requires diverse functionalities, including studio spaces and supporting production and technological facilities. Both seclusion and society are necessary, anchored by the requisites of collaboration and dialogue.
Courtesy of SPK / David Chipperfield Architects. Photo © Joerg von Bruchhausen
The Neues Museum, Berlin, Germany, 2009
The Neues Museum, originally constructed in the mid-19th century and left devastated and inhabitable during World War II, demonstrates Chipperfield's discernment between preservation, reconstruction and addition.
The novel is in conversation with the old, as architecture of the past is brought to the foreground, yielding moments of modernity such as a striking new main stairwell flanked by walls revealing traces of original frescoes and repurposed materials, even those that were marred by wartime blemishes. Generous outdoor space makes it a connector for all, even for those who never enter the galleries.
The Hepworth Wakefield. Photo courtesy of Iwan Baan
The Hepworth Wakefield, West Yorkshire, United Kingdom, 2011
Located at the historic Wakefield waterfront conservation district at a bend of the River Calder, The Hepworth Wakefield is exposed on all sides and composed of ten interlinked trapezoidal volumes, each singular in size and angle.
Accessible only via footbridge, the building appears to rise out of the river, which also serves as a source of a passive air system that aids heating and cooling efficiencies. The Hepworth Wakefield Gallery in Wakefield, Yorkshire was named the Best Museum of 2017 by the Art Fund.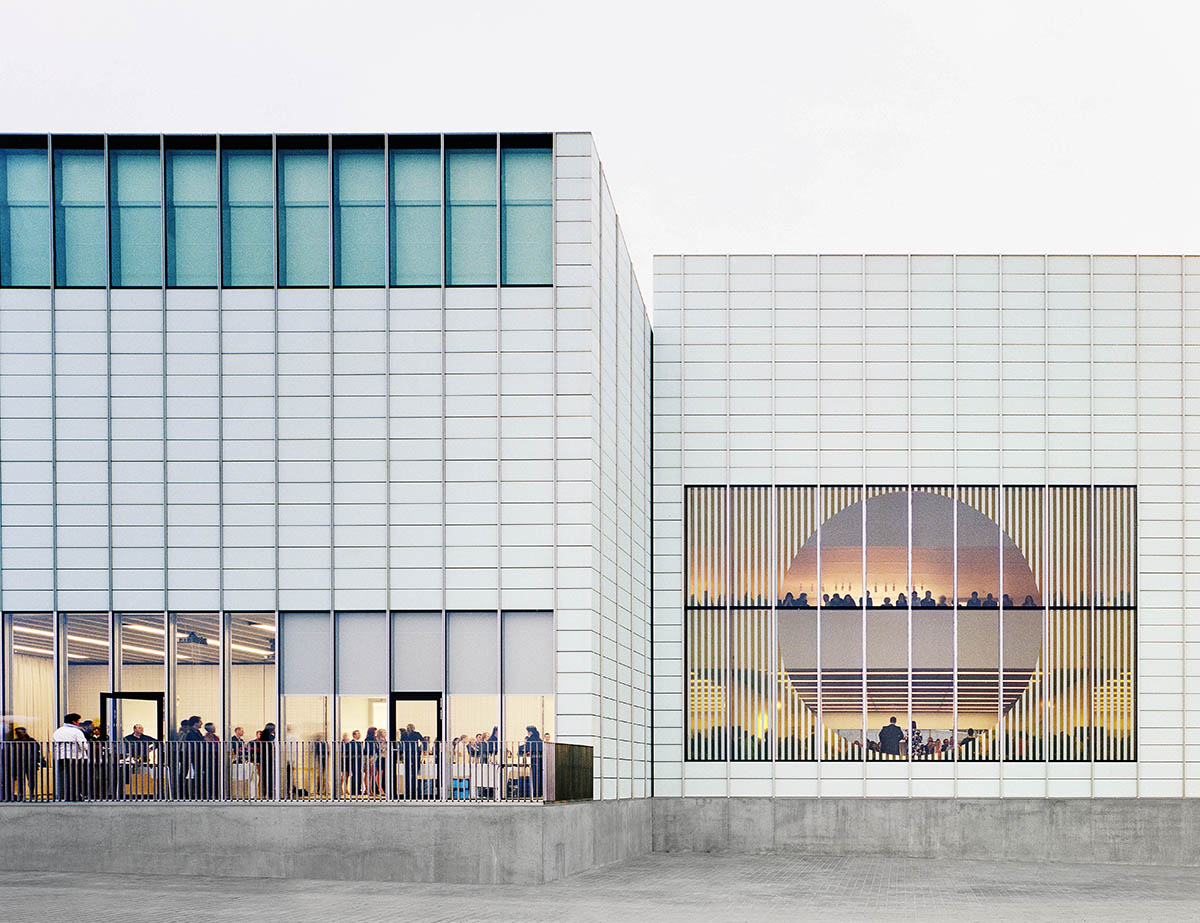 Photo courtesy of Simon Menges
Turner Contemporary, Margate, United Kingdom, 2011
Located on the north coast of Kent, Turner Contemporary, inspired by the late artist J.M.W. Turner, is a dramatic focal point for the neighborhood. Accessibility is by design and society.
Six identical crystalline volumes lend an essence of transparency, similar to a Turner painting itself, while allowing generous views of the sea. The programming of historic and contemporary works throughout the public gallery is free.
Museo Jumex. Photo courtesy of Simon Menges
Museo Jumex, Mexico City, Mexico, 2013
Museo Jumex, in collaboration with TAAU / Oscar Rodríguez, efficiently maximizes its form and function on a triangular site, merging public and private programing to create civic spaces within a revitalized neighborhood.
Raised on fourteen columns and a plinth, the design of the building encourages general access from the ground floor though to the loggia on the upper floor, creating a dynamic plaza for the community.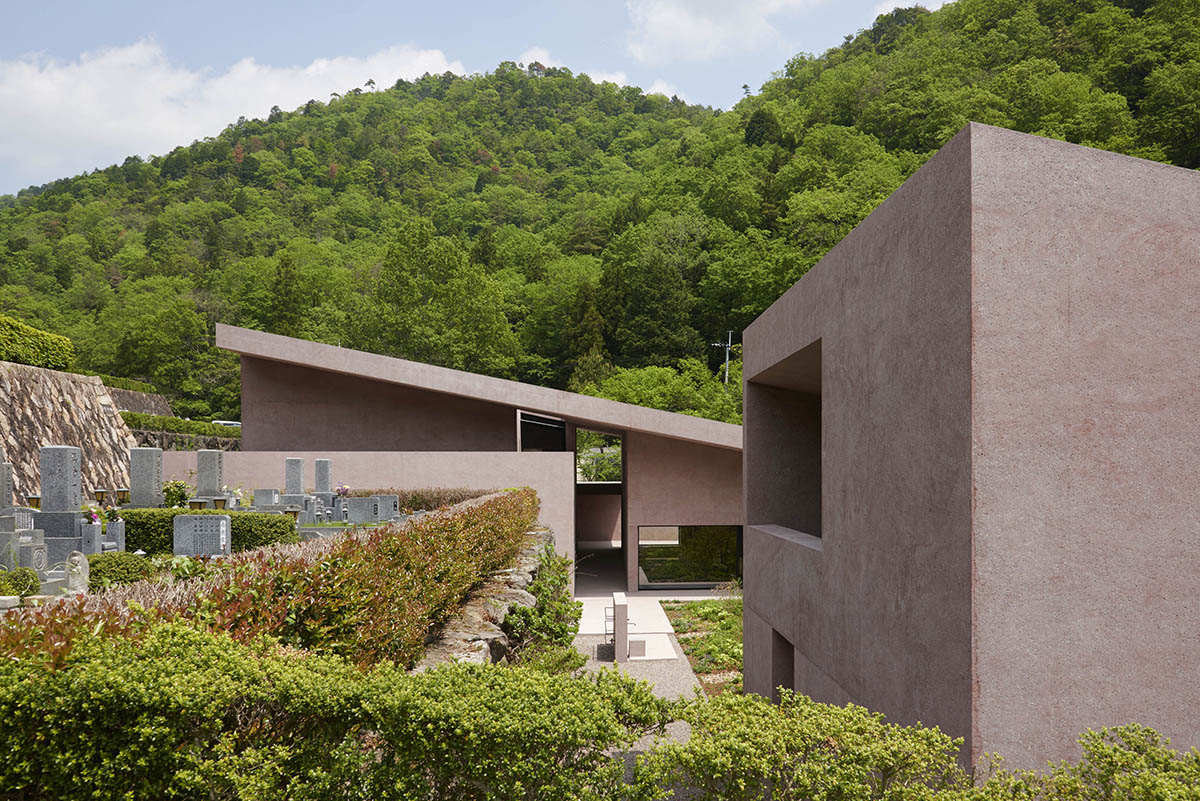 Inagawa Cemetery Chapel and Visitor Center. Photo courtesy of Keiko Sasaoka
Inagawa Cemetery Chapel and Visitor Center, Hyogo, Japan, 2017
At the Inagawa Cemetery Chapel and Visitor Center, constructed in collaboration with Key Operation Inc. and situated in the Hokusetsu Mountains, the physical and spiritual coexist, with places of solitude and gathering, for peace and seeking.
These interconnected expressions are mirrored in the earth-like red monolithic buildings, with a circulation of stairs and pathways residing amidst the sloped terrain.
James-Simon-Galerie. Photo courtesy of Ute Zscharnt for David Chipperfield Architects
James-Simon-Galerie, Berlin, Germany, 2018
The James-Simon Galerie, situated on a narrow island along the Kupfergraben canal and Neues Museum, serves as the gateway to Berlin's Museum Island. Accessible by the Schlossbrücke bridge, it connects to the Pergamonmuseum above ground and to the Neues Museum, the Altes Museum and the Bode Museum through the Archaeological Promenade below ground.
Commanding, though discreet, colonnades inspired by Friedrich August Stüler, are reinterpreted with grand scale to enclose a public terrace and offer generous views from within and beyond, through to other buildings and the surrounding urban landscape.
Royal Academy of Arts Masterplan. Photo courtesy of The Royal Academy of Arts
Royal Academy of Arts Masterplan, London, United Kingdom, 2018
David Chipperfield completed the new masterplan for the Royal Academy of Arts (RA) in London in 2018. The masterplan connects the Burlington House and Burlington Gardens sites with a series of interventions based on the institution's ideological terms.
Chipperfield's design scheme significantly expanded its space while connecting Piccadilly to Burlington Gardenson an urban level, with a cultural programme.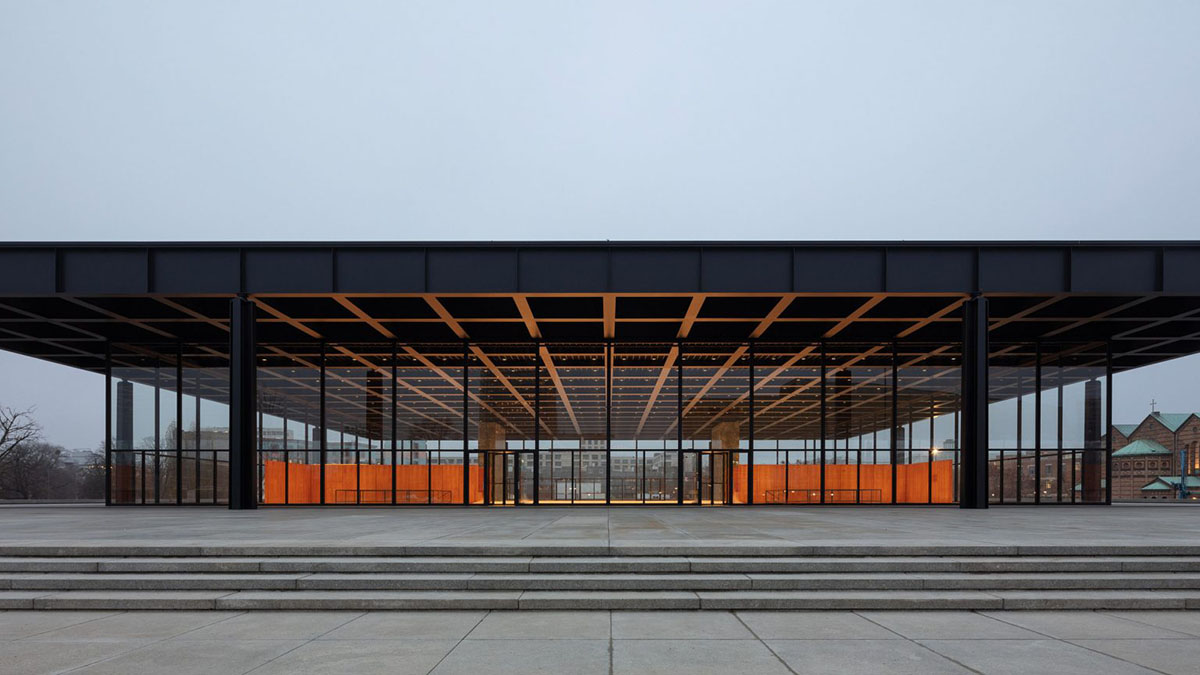 Image © Thomas Bruns, courtesy of BBR
Neue Nationalgalerie, Berlin, Germany, 2021
David Chipperfield restored Mies Van Der Rohe's Neue Nationalgalerie in Berlin. The architect made the main upper hall of the building completely visible and installed 1,600-square-meter new glass.
Ludwig Mies van der Rohe completed the project in 1968 in Berlin's Kulturforum, the building is one of the modern icons of twentieth-century architecture and it is the only building realised by Mies van der Rohe in Europe after his emigration to the USA. In the renovation process, the architect avoided to use any new representation for interpretation, and addressed "a respectful repair" for this landmark of the International Style.
Morland Mixité Capitale. Photo courtesy of Simon Menges
Morland Mixité Capitale, Paris, France, 2022
The restoration and addition of Morland Mixité Capitale, in collaboration with Calq Architecture, revitalized the neighborhood with affordable and luxury housing, retail and restaurant venues, a hotel and youth hostel, an installation space and an urban rooftop garden.
By raising the new volumes on vaulted load-bearing arcades which continue along at the base of the original building, the architect created a space to gather, inviting those to pass by or pass through the new visual and physical passageway to the Seine River from the Boulevard Morland.
Top image: Museo Jumex. Photo courtesy of Simon Menges.
> via Pritzker Architecture Prize