Sanjay Puri Architects sculpts Mirai House with steep arches to respond hot desert climate in India
Mumbai-based architecture practice Sanjay Puri Architects has sculpted a house with steep and punctuated arches to respond to the hot desert climate of Rajasthan in India.
Named Mirai House of Arches, the 920-square-metre house is located on a small 622-square-metre corner plot of a residential villa layout, creating an intriguing silhouette with red sandstone finish and sculptural appearance.
Described as "a contextual house" by the studio, the design of the house takes cues from the location where is situated, employing passive design principles.
The southern & eastern sides have minimum open space, with adjacent villas on those sides planned for development in the future, while the northern and western sides front a road junction and provide more open spaces, including garden areas and existing trees.
The house was designed for a family of three generations living together. Reaching at three levels, it consists of four bedrooms, two living rooms, a gym, and a study.
When seen from a section, the heights of the house are varied forming an interesting play of volumes in each part of the house, including bedrooms of a single volume, a dining area of a double volume, and a living area of an intermediate 1.5 level volume.
Creating a curvilinear and punctuated envelope, the whole silhouette is surrounded by these steep, arched corners, "creating interstitial, semi-open spaces all along the perimeter, with deeper recesses on the garden-facing sides."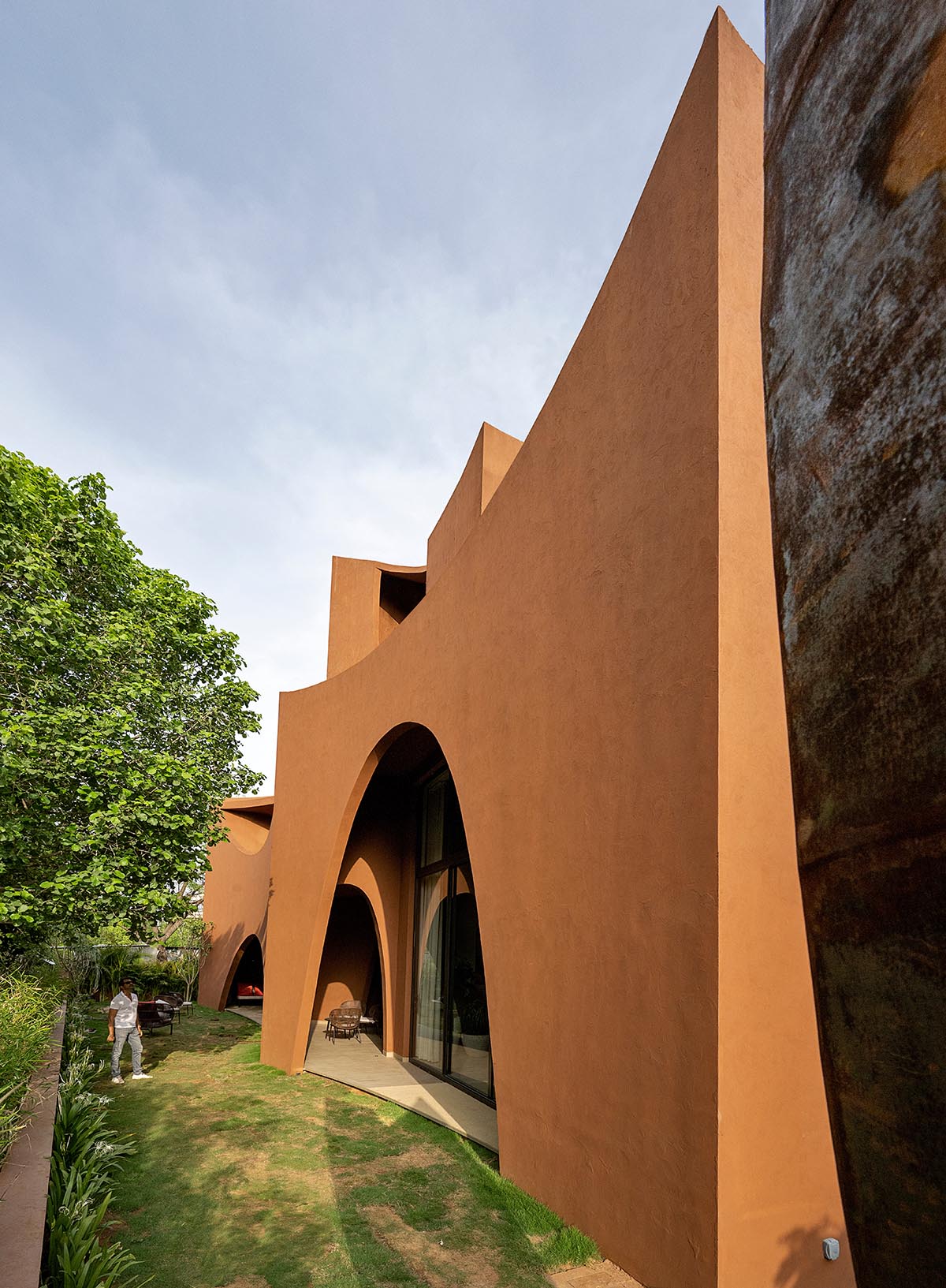 "This envelope reduces the heat gain substantially, while providing sheltered open spaces around the house to each room," said Sanjay Puri Architects.
"Designed to mitigate heat gain in response to the hot avid climate of its location, this envelope keeps the entire house cool in the hot summer months, when temperatures rise in excess of 40°C for 8 months of the year," the office added.
As the studio explained, "this sculptural house is contextual to its surroundings, the climate, and the owner's needs, resulting in an interesting play of volumes, open, enclosed, and semi-enclosed spaces at every level."
Thanks to its geometry, the design creates energy-efficient spaces by reducing heat gain with indirect natural light in each part of the house.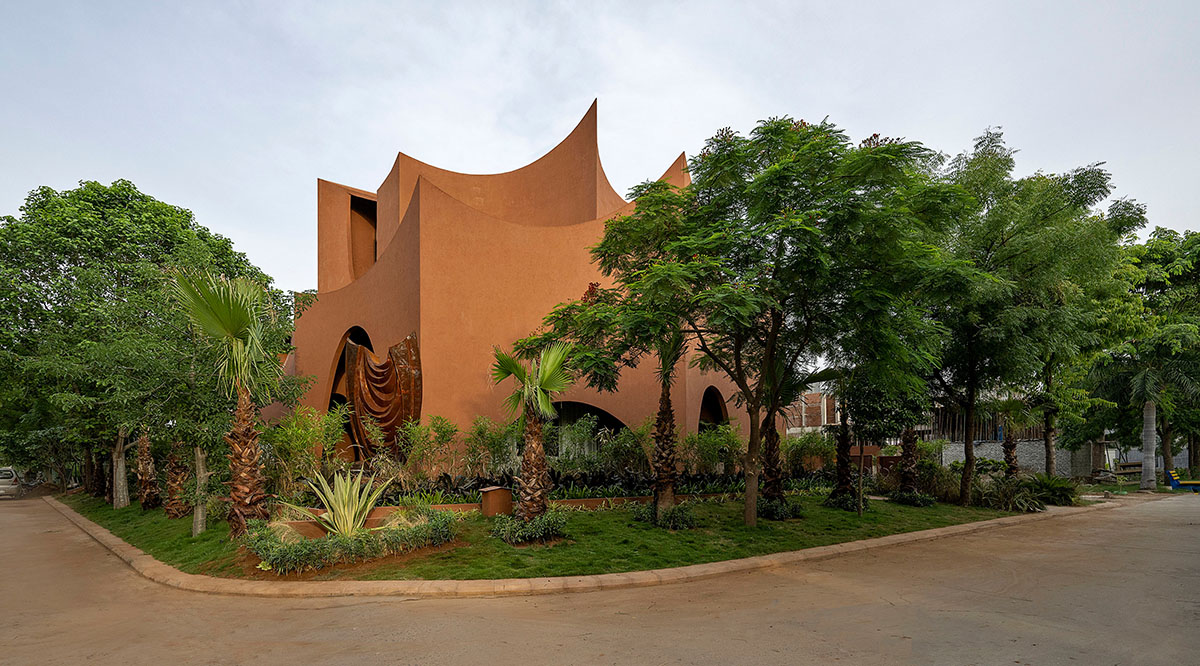 The house was built in collaboration with local craftsmen and contract labor from the immediate vicinity, according to the studio. The house was built using locally sourced bricks, sandstone, and lime plaster, and includes processes for water recycling, rainwater harvesting, and solar panels for energy generation.
The house is built sustainably and is climate responsive.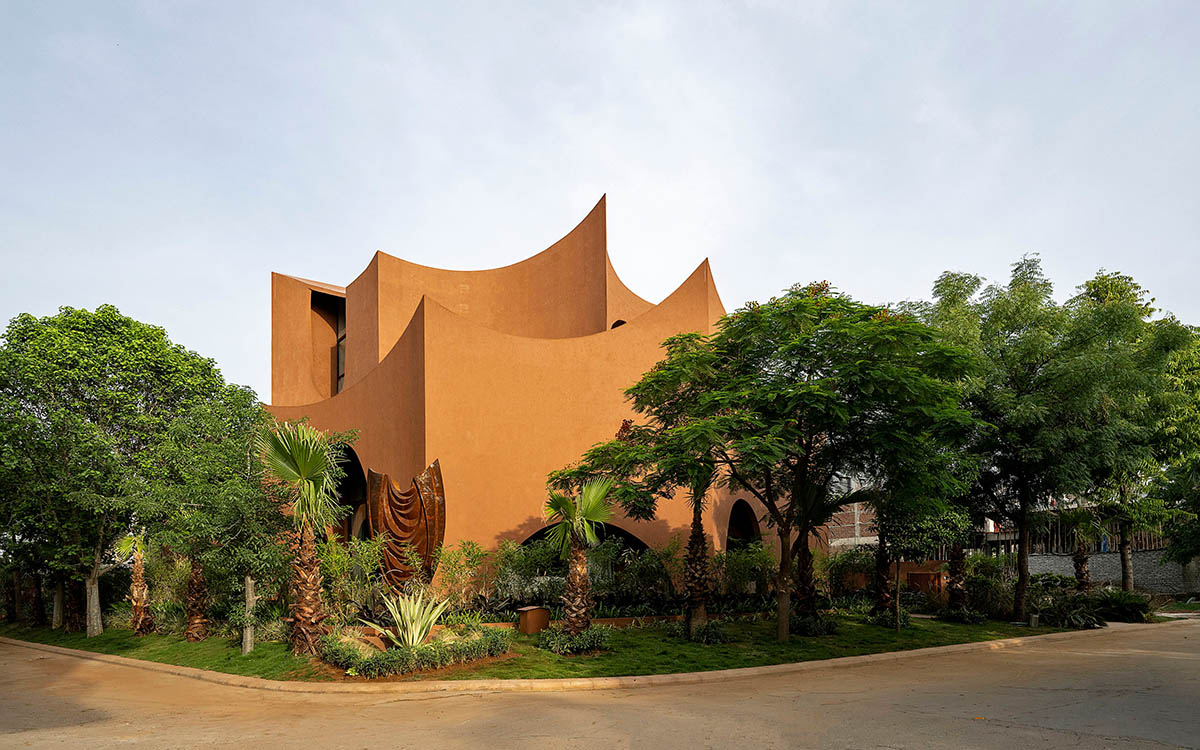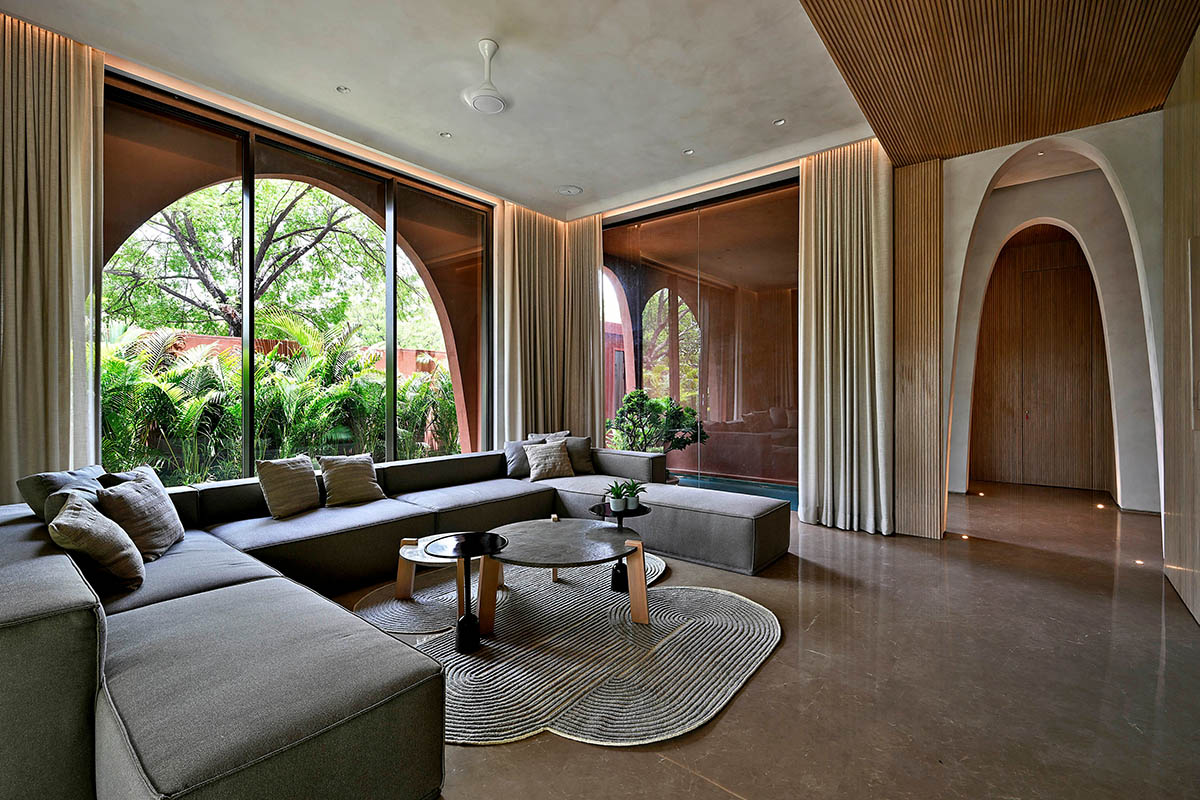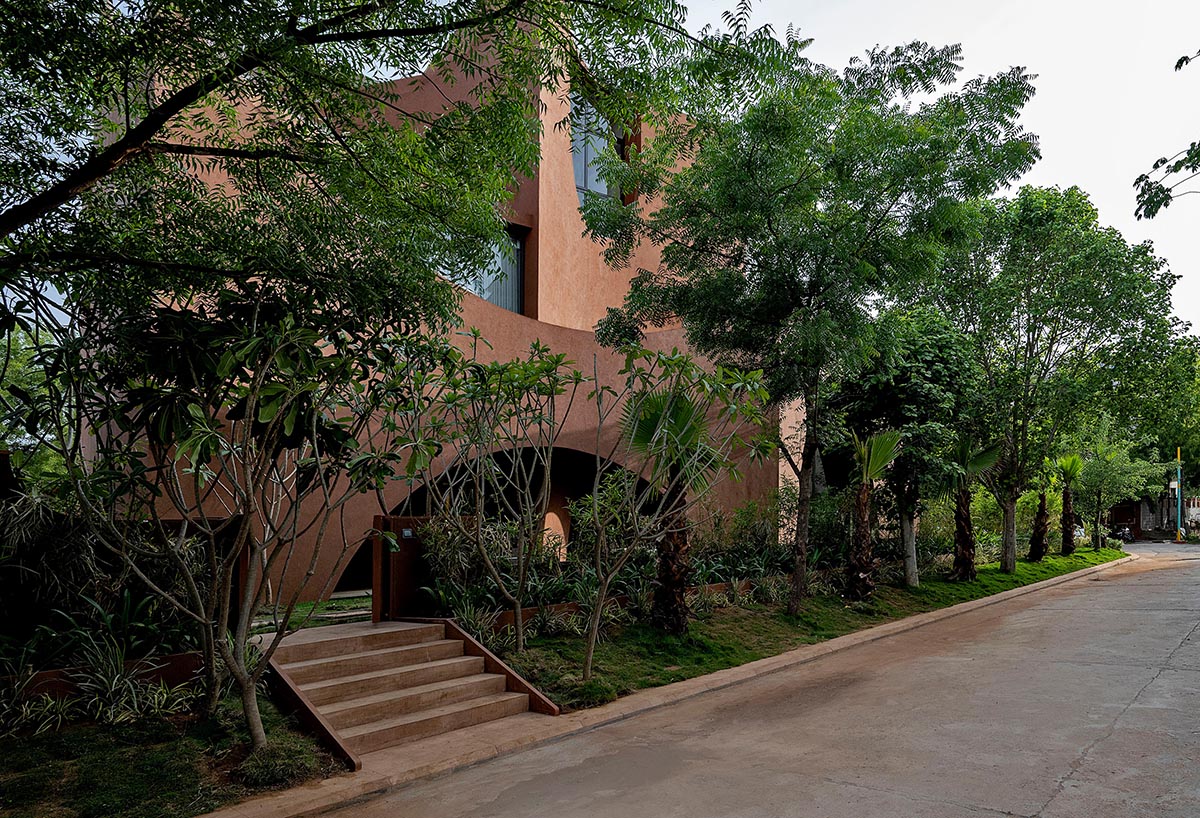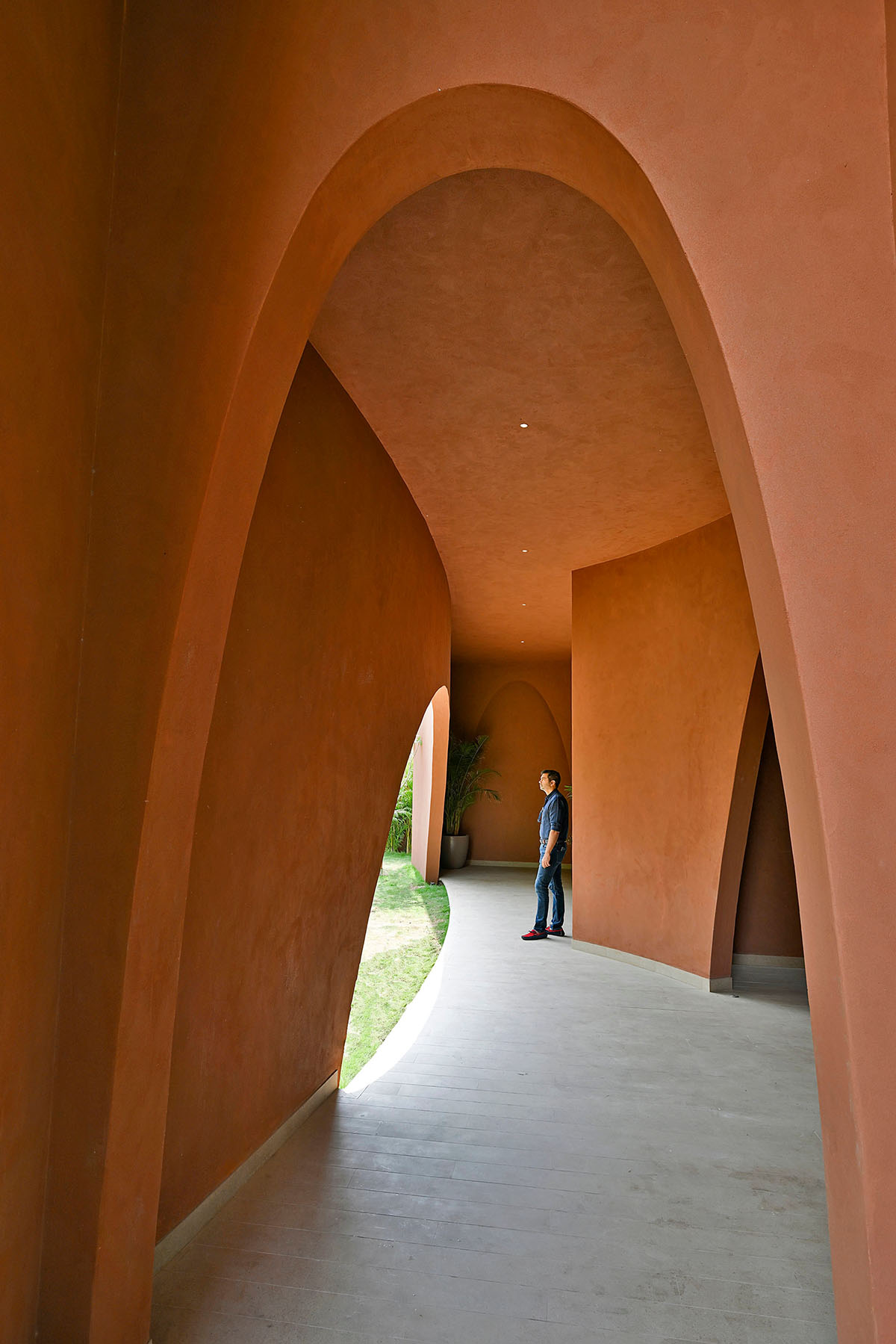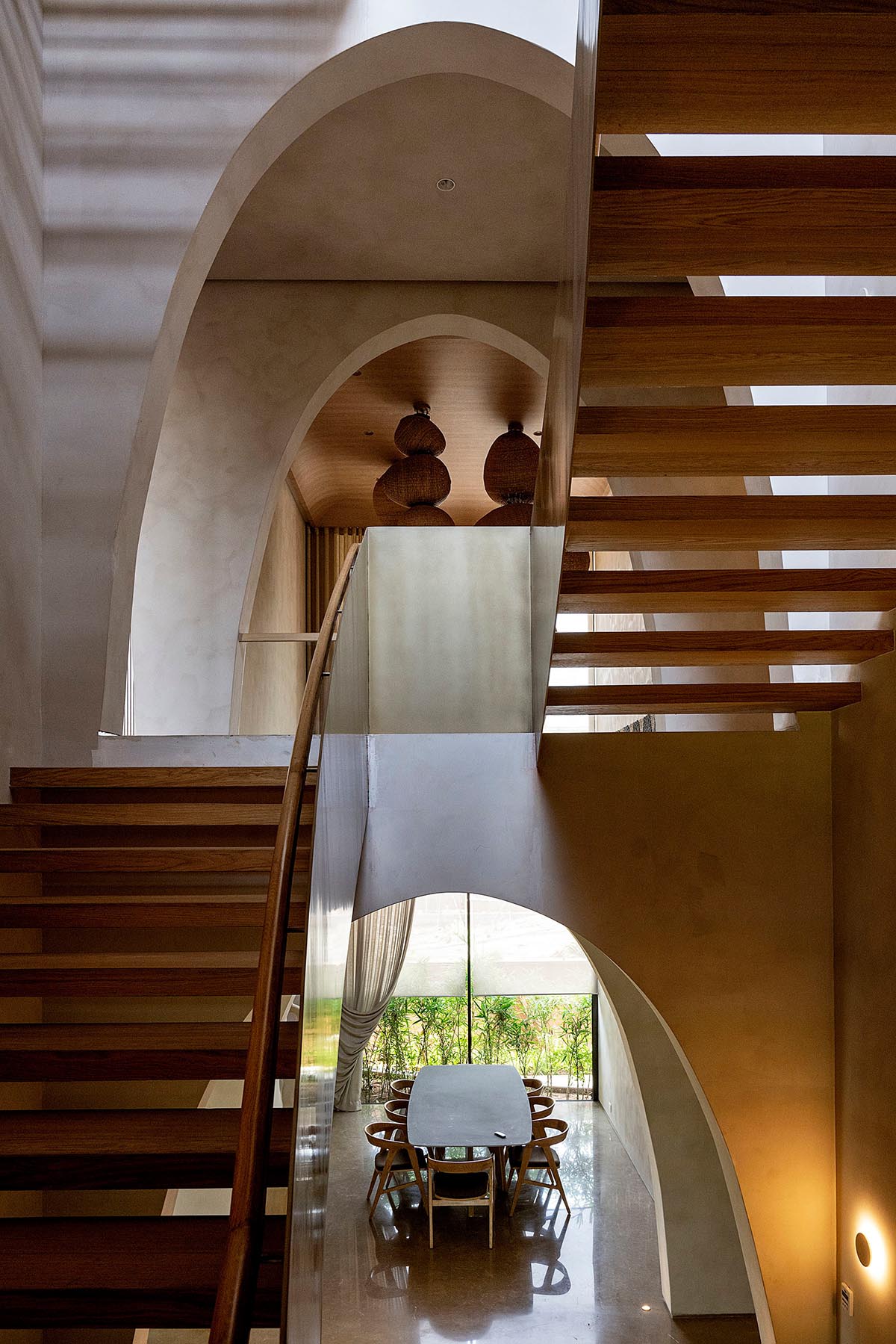 Concept diagram
Ground floor plan
First floor plan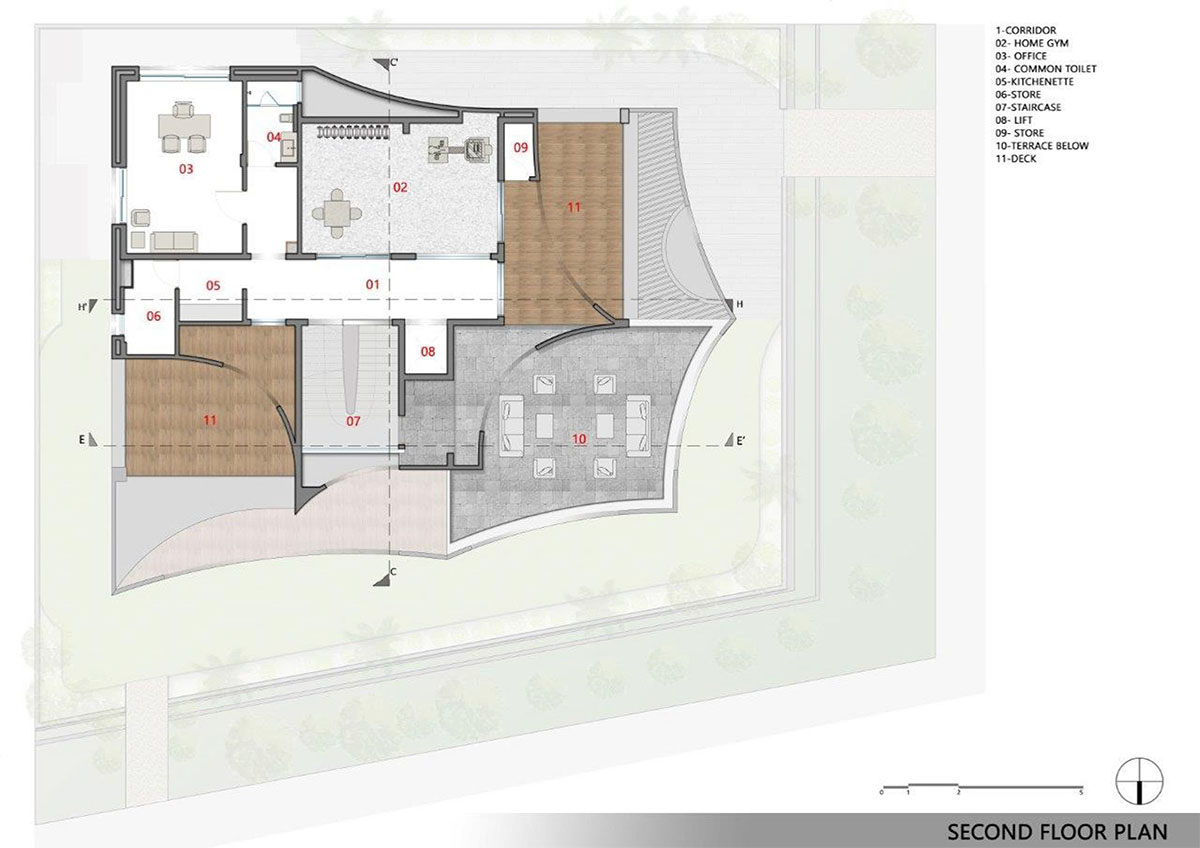 Second floor plan
Section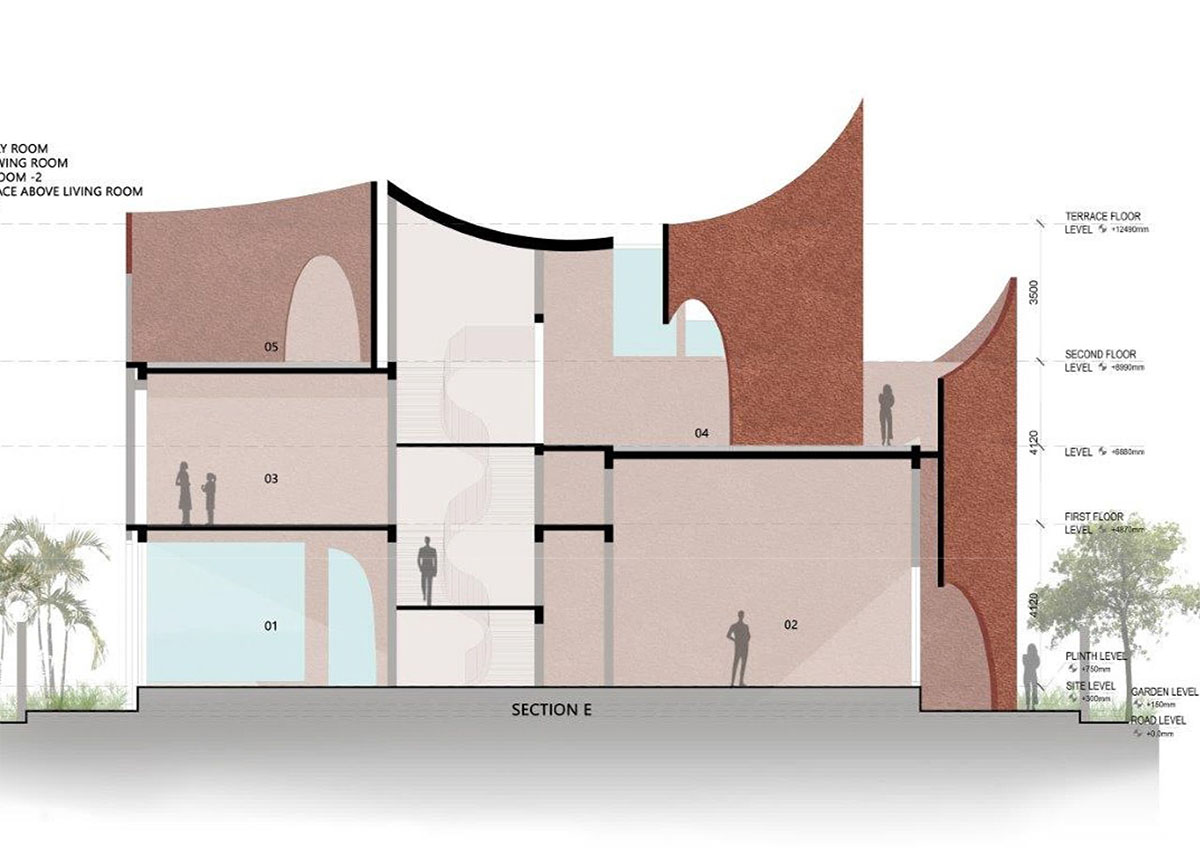 Section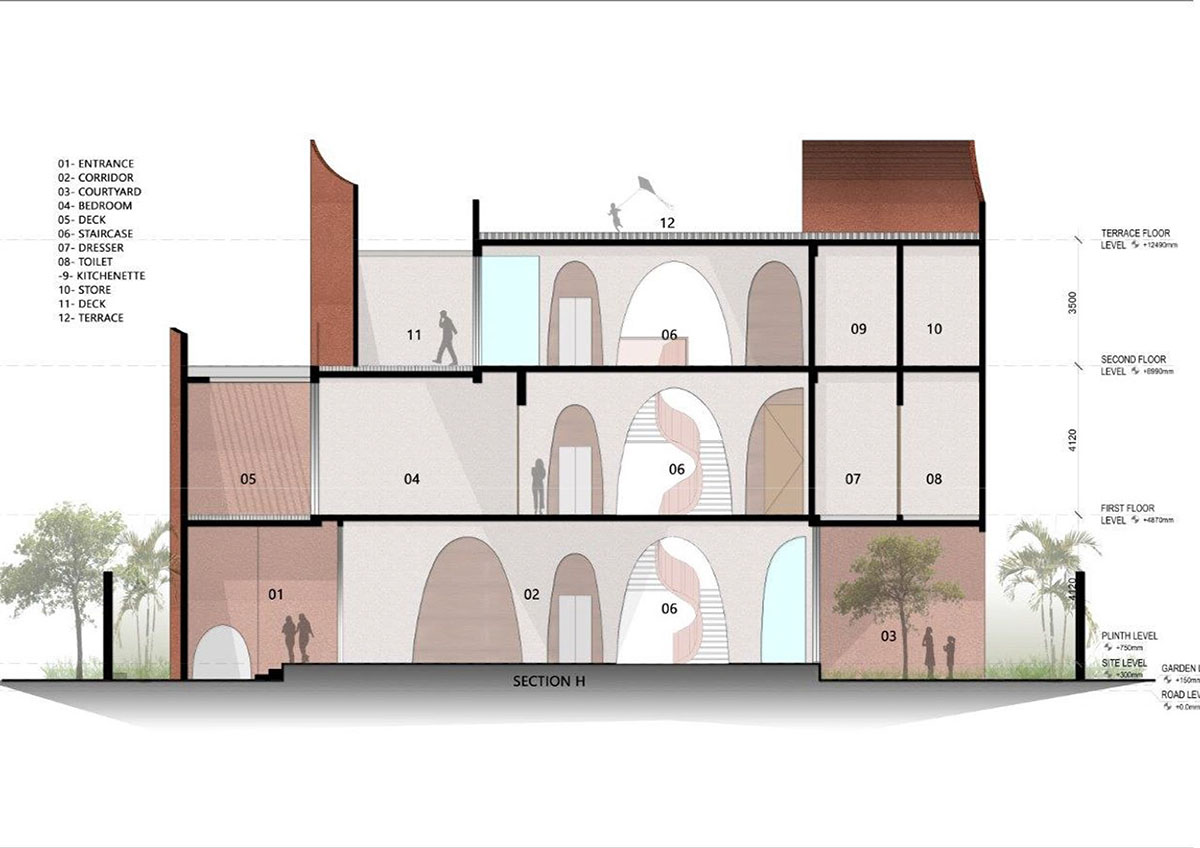 Section
Sanjay Puri Architects, a Professional and Honorary Member of WAC, was founded by Sanjay Puri in 1992. Prolific Indian studio Sanjay Puri Architects is the top awarded architecture firm at WA Awards 10+5+X, the firm has won 39 WA Awards so far.
The firm has won a total of 306 awards, including 207 International Awards and 99 National Awards in India. Sanjay Puri Architects won the WA Award in the 40th Cycle with Nokha Village School in Designed category.
Project facts
Project name: Mirai House of Arches
Architects: Sanjay Puri Architects
No. of Floors: G+2
Location: Bhilwara, Rajasthan
Completion Date: May 2022
Client Name: Mr. V.P.Ranka
Construction Company / Contractor: - Anupam Buildtech
Size of the Project / Gross Floor Area: 9900 sqft (920 sqm)
Lead Architects: Ar. Sanjay Puri, Ar. Nina Puri
Design Team – Architecture: Ishveen Bhasin, Shreiya Kumar, Nilesh Patel, Kalpesh Kacha, Tanya Puri.
Consultants
Interior design Consultant: Nina Puri Architects
Structural Consultant: Vijay Tech Consultants
MEP Consultant: Shreshtha Consultants
All images © Dinesh Mehta.
All drawings © Sanjay Puri Architects.
> via Sanjay Puri Architects