The 17th Istanbul Biennial will be held from 17 September to 20 November 2022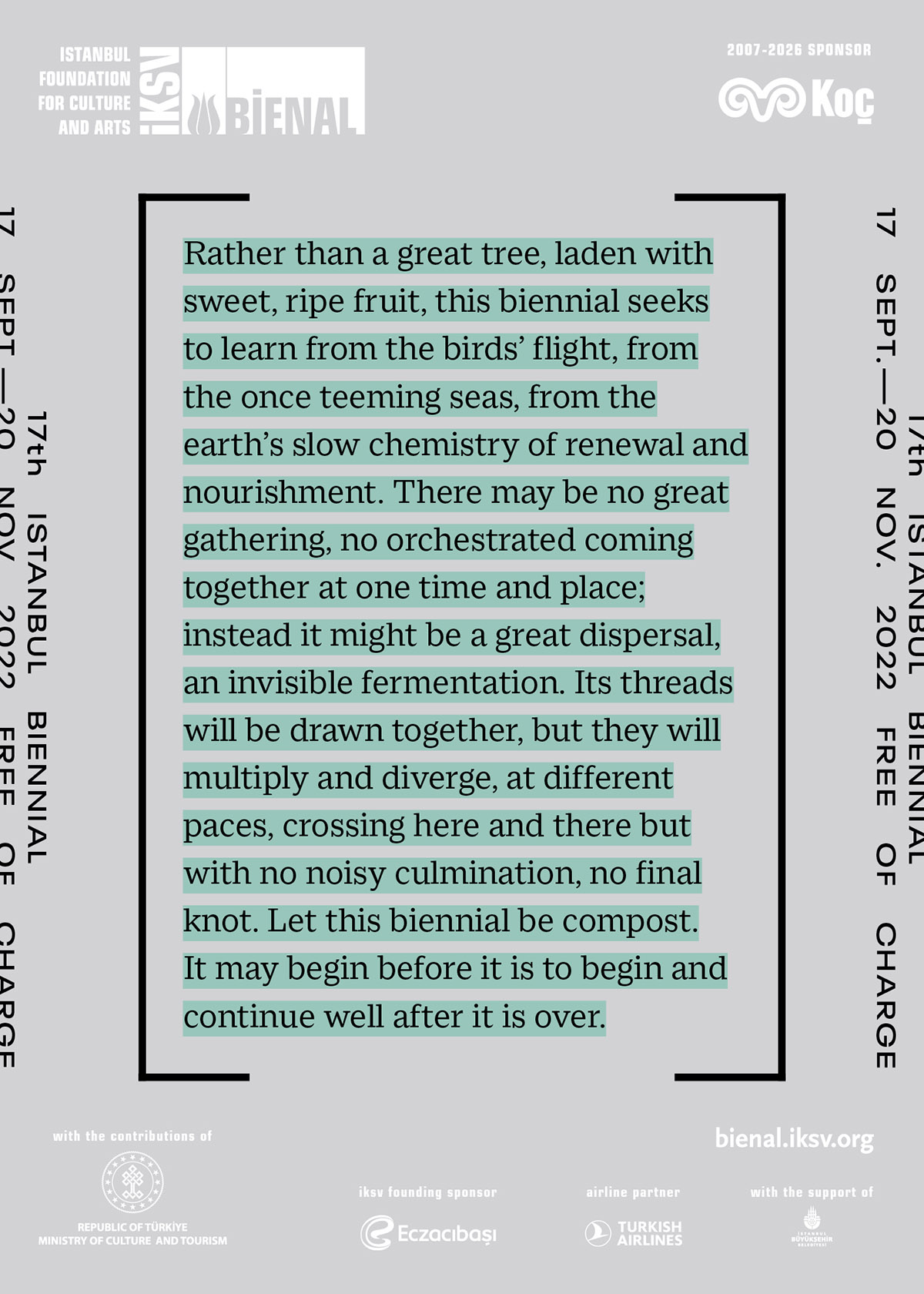 The 17th Istanbul Biennial, organised by the Istanbul Foundation for Culture and Arts (İKSV) and supported by 2007-2026 Biennial Sponsor Koç Holding, will take place from 17 September – 20 November 2022 in Istanbul, Turkey.
Curated by Ute Meta Bauer, Amar Kanwar and David Teh, the contemporary art biennial is directed by Bige Örer, Director of the Istanbul Biennial and İKSV Contemporary Art Projects.
The contemporary art biennial will be held in 12 venues across Istanbul, including Suna and İnan Kıraç Foundation Pera Museum, Performistanbul, Central Greek High School for Girls, an artist residency SAHA Studio, Müze Gazhane, arthereistanbul, Barın Han, Küçük Mustafa Paşa Hammam, Büyükdere 35, The Çinili Hamam, medicinal plants garden in Zeytinburnu, a metro tunnel under Taksim Square and more than eighty second-hand bookshops, cafes and hospitals across the city will be among the venues.
The Biennial will present a series of projects and installations as well as curated talks and debates throughout the event. See the contributors of the Biennial here.
Top image courtesy of Istanbul Biennial.
> via Istanbul Biennial