Virtual: Daring Cities 2021 is held between 4-8 October, 2021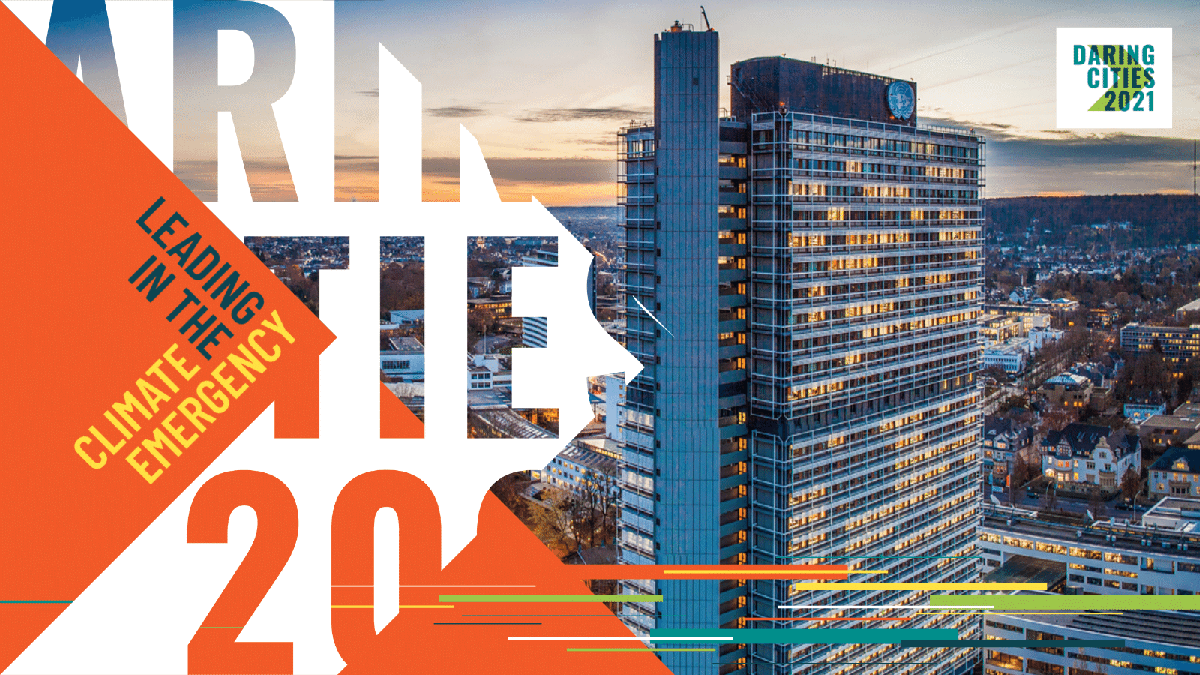 ICLEI and the Federal City of Bonn welcome you to Daring Cities, a virtual, global forum on climate change for urban leaders taking on the climate emergency.
The 2021 edition of Daring Cities is held between 4-8 October, 2021 as a virtual event.
Daring Cities is designed to empower urban decision-makers – such as mayors, city councilors, administrators, and urban thought leaders, as well as national government representatives, researchers, technical staff, business leaders, civil society decision-makers and community organizers – to lead in the climate emergency.
Daring Cities 2021 will build upon the success of last year's premiere edition, which was the largest online gathering of the urban community on the climate emergency to date. Over 4500 attendees engaged in Daring Cities 2020 over the course of the three-week long virtual forum, which featured around 100 virtual offerings and 500 speakers, including the UN Secretary General, 8 Ministers, 7 UN Agency chiefs, and more than 150 Mayors, Governors, Councillors and other urban leaders.
Join bold city leaders, practitioners, researchers, and experts on our virtual journey on radical actions to tackle the climate emergency and to create a vision of what we want our cities, towns and regions to look like by 2030.
Register at Daring Cities.
World Architecture Community is official media partner of Daring Cities 2021.
Top image courtesy of Daring Cities.
> via Daring Cities