Japan Pavilion features 3D patterns derived from Japanese Origami shapes at Expo 2020 Dubai
Japan Pavilion's façade is made of an all-white exoskeleton showcasing three-dimensional patterns derived from Japanese origami shapes at Expo 2020 Dubai, United Arab Emirates.
The pavilion, designed by Yuko Nagayama and Associates, the project represents a long history of connections and emphasizes cross-cultural references between between Japan and the Middle East.
Centred around the theme of the Expo "Connecting Minds, Creating the Future" with three sub-themes Opportunity, Mobility and Sustainability, the pavilion combines traditional Arabesque and Asanoha patterns in an intricate, unique façade design to deliver this message.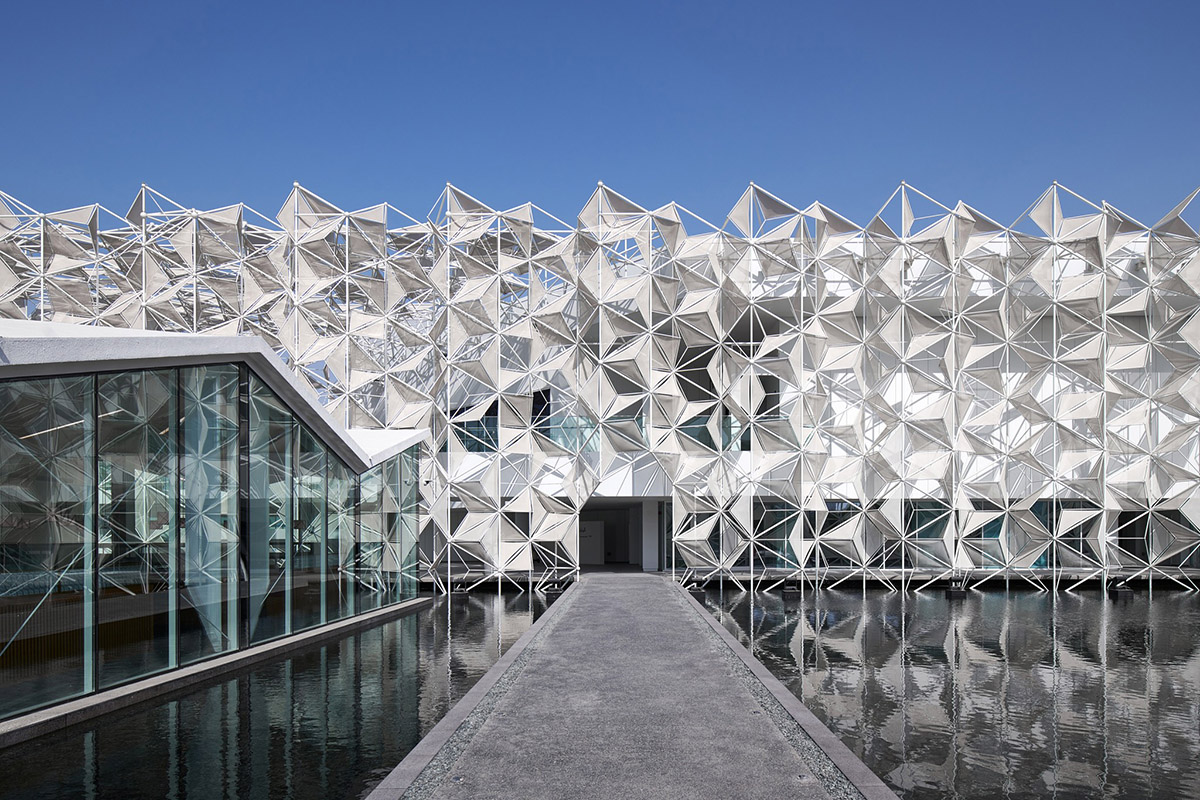 Located in the Opportunity District of the Expo site, the Japan Pavilion is themed as "Join.Sync.Act." putting a general message into action, and invites visitors to discover Japan's vibrant art, culture, technology and traditional hospitality as Japan will be hosting the next Expo in Osaka in 2025.
Inside, a series of Japanese elements welcome the visitors upon entering. For instance, the pavilion includes a restaurant that incorporates both Japanese and local elements.
Clarity, simplicity and minimalism define the interiors, while visitors are embraced with transparency and abundant light.
Guests welcomed by Japanese traditional origami shapes that symbolize the respect shown to others through the Japanese art of Origata gift wrapping with a soft layer material inspiring Japanese traditional paper.
Referencing to sustainability at the heart of the expo, the architects devised a natural cooling system that incorporates traditional Arabic and Japanese techniques.
It features an expanse of water in front of the Pavilion helping to cool the area, and it reflects the three-dimentional façade. Sustainable architecture employing use of environmentally-friendly system equipment.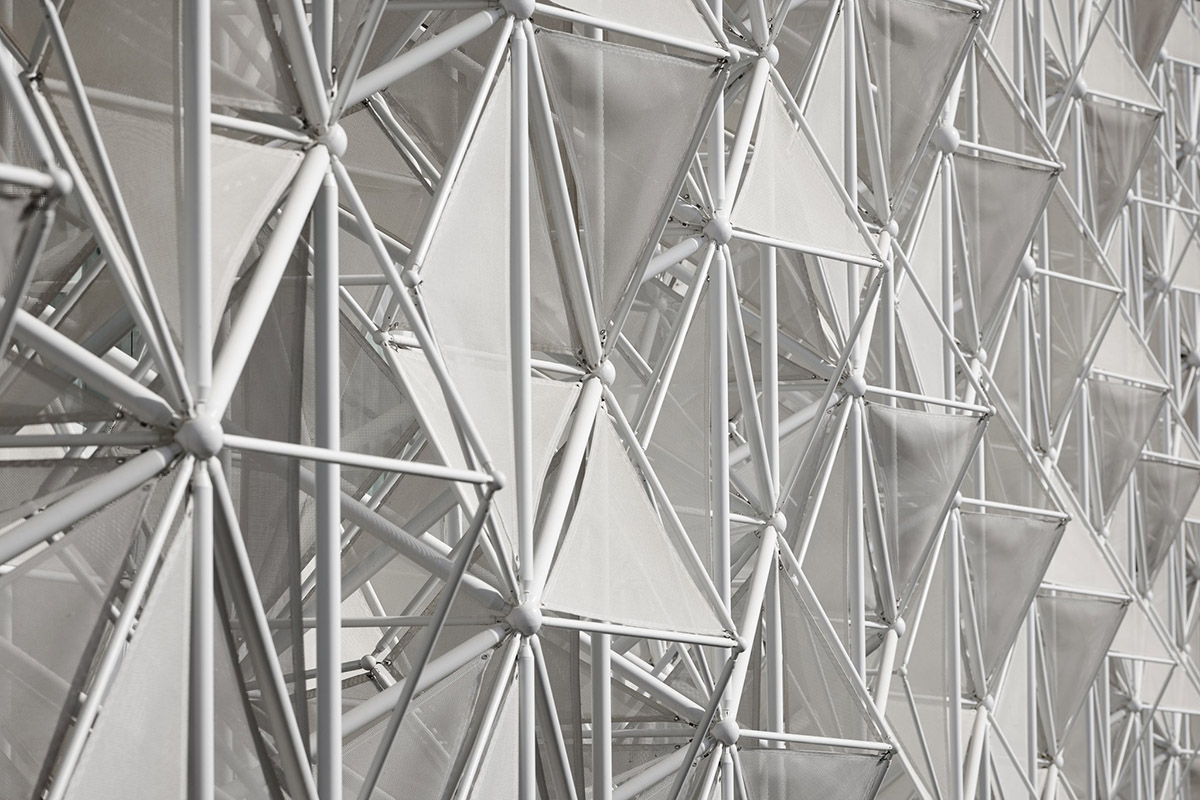 Expo 2020 Dubai was postponed for a year due to the global coronavirus pandemic, the Expo has opened to the public on October 1, 2021 under strict pandemic conditions.
Expo 2020 Dubai will be running until 31 March 2022 in Dubai, United Arab Emirates under the theme of "Connecting Minds, Creating the Future", with three sub-themes Opportunity, Mobility and Sustainability.
You can see WAC's comprehensive coverage about other pavilions on WAC's United Arab Emirates Country Page.
All images courtesy of the Japan Pavilion at the 2020 Dubai International Expo (photo taken on November 27, 2020).