Tradition + Modernity: Iran Pavilion at Expo Dubai 2020
The successful interaction, exchange and contradictions of tradition and modernity in the Iran Pavilion project at Dubai Expo 2020, the work of Shift Architecture Studio, has become the main reason for the brilliance of this work among other projects in this expo. Contrary to recent criticisms of the project, this is a "fearless" project. A brave project that walks on the edge of a razor but calm and suspended and subconsciously attracts the user's attention. Repetition of the factors is not the same as before and speaks with a new language and a more modern dialogue than before.
Architecture, as one of the main factors in showing the culture and history of a society, has always been a symbol for expressing the signs of that society. This work has tried to present this culture and history correctly by using the basic concepts in the form of a contemporary shell and in a very simple and sweet language. Use of successful volumetric composition, induction of a sense of suspension, use of simple materials in design and hard in construction, use of color contrast in the facade, clean execution of the project and even clever selection of location, font and color of the word "Iran" in its facade are thought-provoking and admirable factors of this project.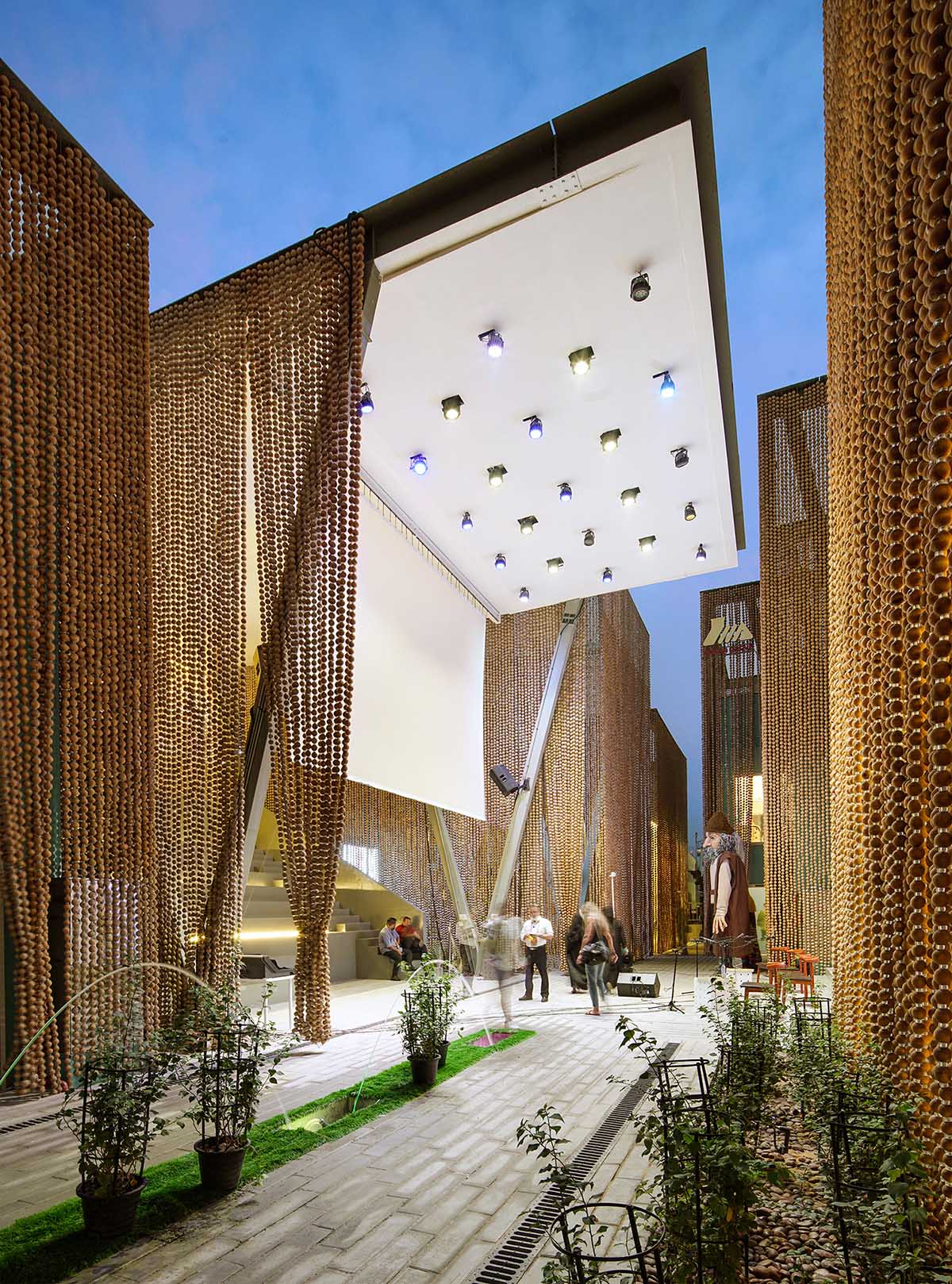 From the beads of the rosary to the location and the color and spatial interaction of the trees in the yard, all show the charm and difference of this design.
On the other hand, the all-round positive feedback published by successful contemporary Iranian architects has shown the satisfaction of expert users. Also social-media published by general users have also shown the satisfaction of them and the satisfaction of two users with both general and specialized attitudes means the real success of this project.
All images © Deed Studio