Container Canteen By Sepehr Motaghed Studio
A humanitarian legal organization focusing on Afghan Refugees in Iran asked the Sepehr Motaghed Studio for a Design-Build Project of a multi-use structure in the back yard of its Registered Heard Quarter. The project was not only cost and time-sensitive but should be built as a temporary and mobile structure to admire the local construction regulations and further use in other locations, of course. They were looking for a Canteen, a place to relax, eat, sit, meet and a place as an extension of our workplace to socializing happen within the teams and staff.
Eight large-size shipping containers composed the required indoor and outdoor space for the scheme and were supported with an optimized Steel Frame Structure assuring stability, in case of an earthquake. The space between, around, and beneath the solid boxes created the spatial quality and the "sense of place" which, the design team was trying to create. Because of the neighbors, boxes can only benefit the view towards the south and the main building. This limitation enforced the senses of connectivity between the H.Q. and the Canteen and provided a Livable and Dynamic Area in between, despite the Parking Lots on the site. A Central Private Court Yard turned into an unplanned gift for our Client!
A large warehouse with direct access from the parking could be wonderful storage for the equipment planned to administrate between the target society of the organization. Inside, a Café and Snack Bar on the ground floor hosted the staff's short and small meetings all day long. The kitchen with a supporting lift from the ground floor serves the saloon at the top level, which can be easily changed to a friendly Conference Room looking at the yard in front. Every part of the exterior such as the top of the warehouse or beneath the balcony can be occupied by staff, working alone or in a group of three or more. The discussion could happen everywhere or even in a new place benefiting the mobility of the structure.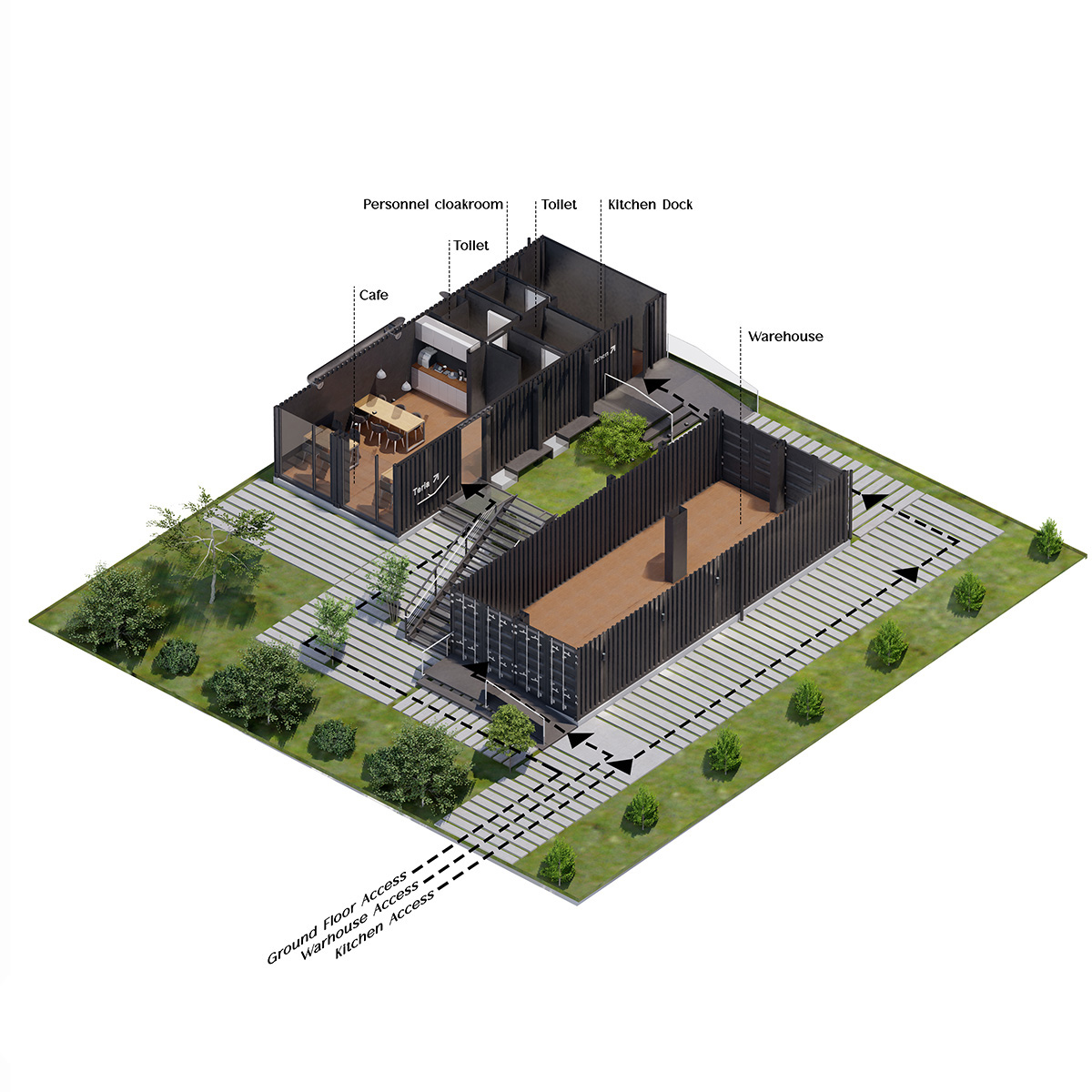 This was a true dream of the visionary director of the organization. God may help them succeed in their humanitarian mission.
Note: Security concerns forced the studio to keep the client's logo and site's location confidential.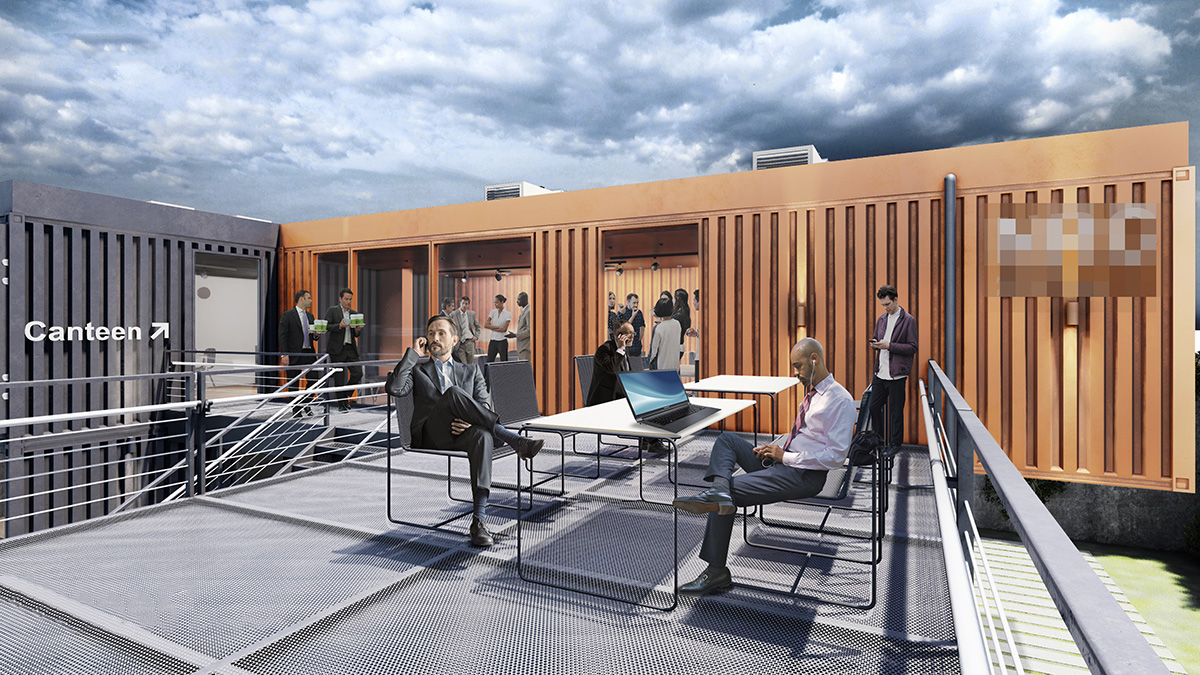 Project Facts
Location: Iran
Area: 230 m2
Project Year: 2019
Status: Suspended
All images © Sepehr Motaghed Studio
> via Sepehr Motaghed Studio