Fran Silvestre Arquitectos designs Roca Views Ibiza home with thin folded plates on a hillside
Valencia-based architecture firm Fran Silvestre Arquitectos has designed a home comprised of thin and folded plates on a hillside of Ibiza, Spain.
Called Roca Views Ibiza, the house is situated a sloped hill with three folded volumes that become a single piece. While each volume functions for a different program, the house is extended onto the hill to expand the mesmerizing views.
"Can we build on this hillside by depositing a single piece?," asked Fran Silvestre Arquitectos.
"To answer this question, the project is drawn as a very thin plate, 9 centimeters thick, which is folded respecting the unevenness and the regulations."
The descending part of the house make up garage, day area, pool and night area configure the descending sequence of the housing program.
Front and side views are enhanced, understanding the space as a mechanism that captures the surrounding landscape, as a shady place from which to enjoy Ibiza.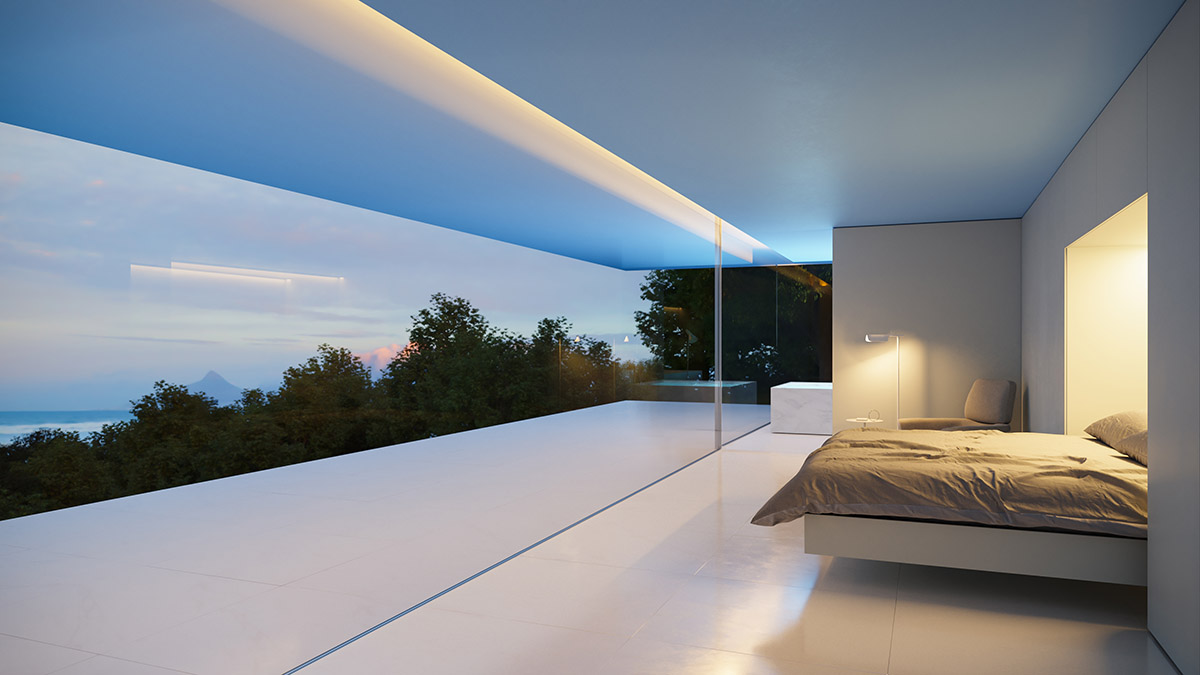 The house is made of very thin plate reaching 9 centimeters thick only. For this reason, while the walls become the ceiling of the house, the aim of the project is to provide a unity in single layer as well as providing a structural stability.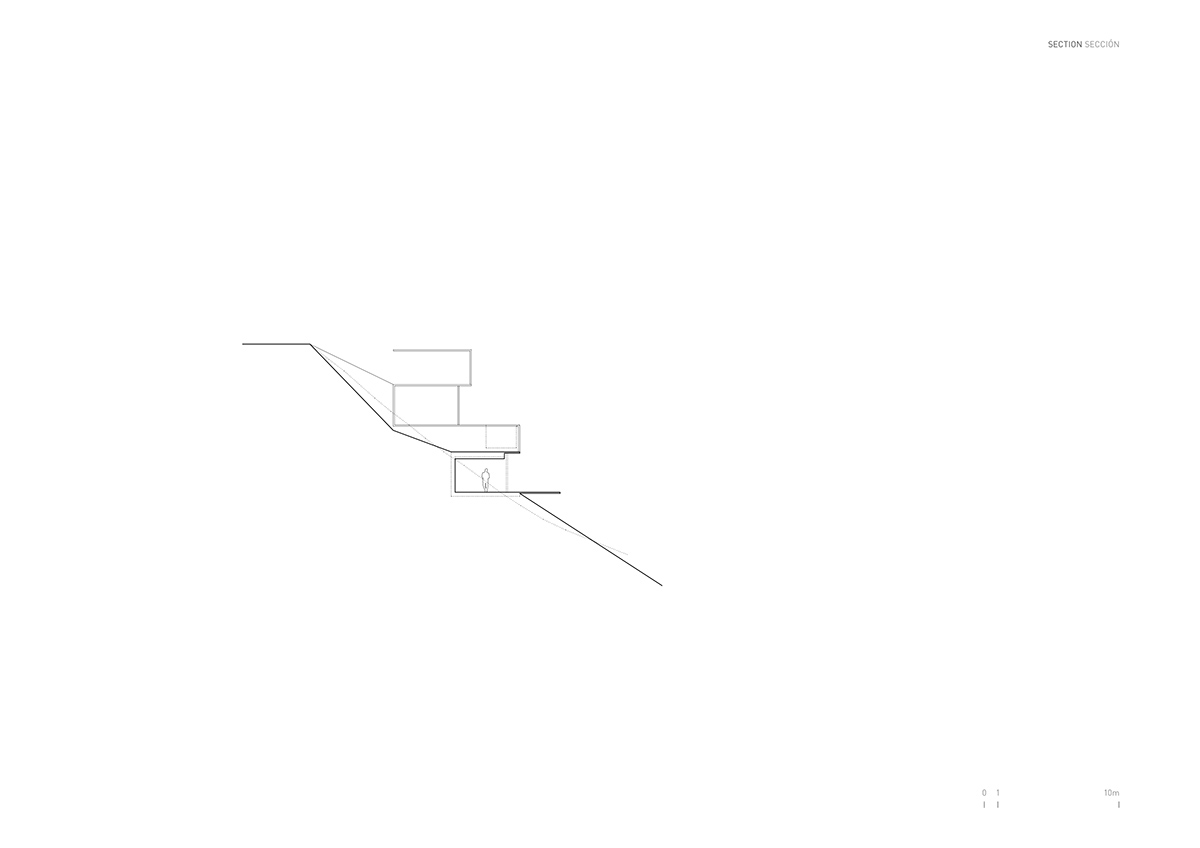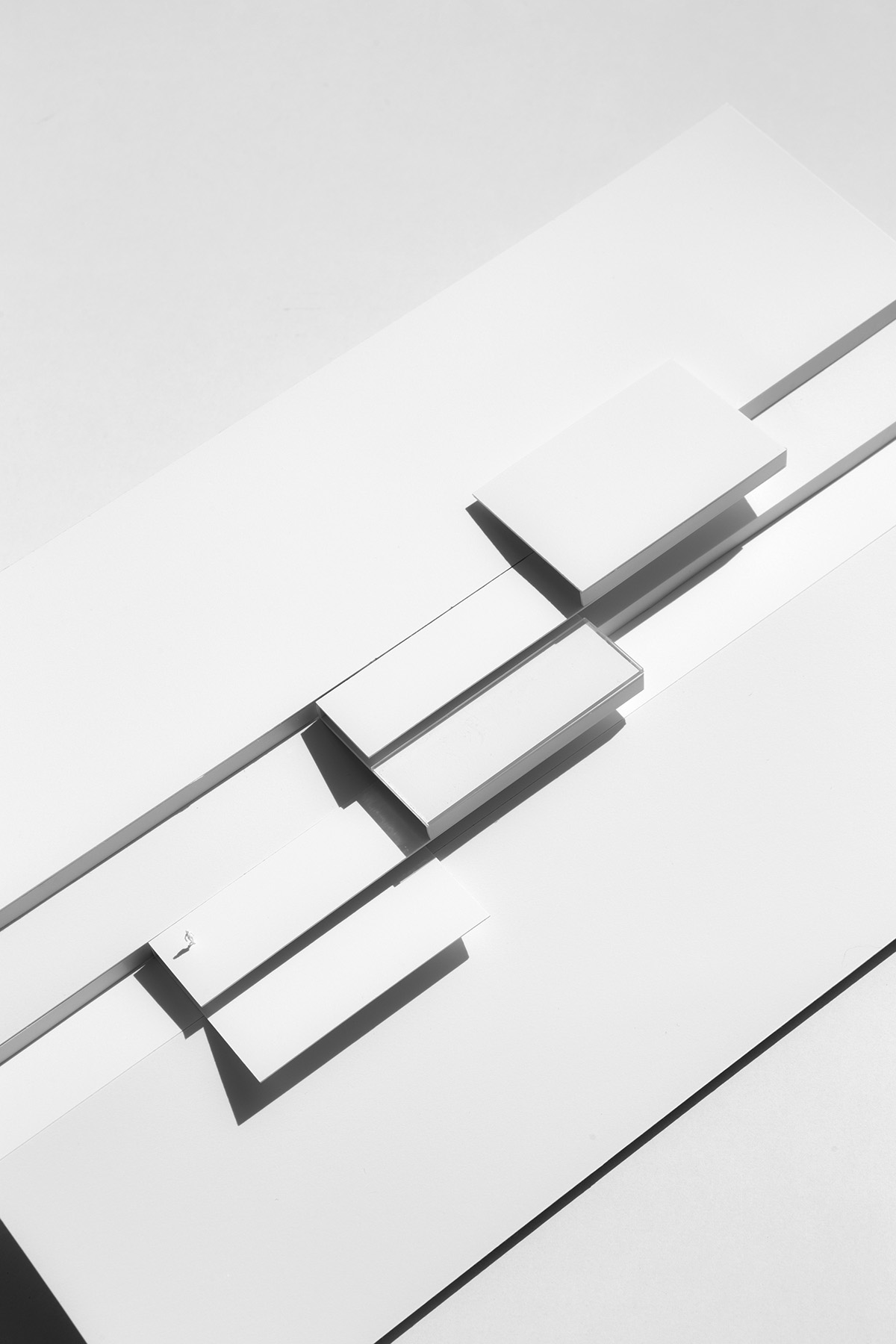 Project facts
Project name: Roca Views Ibiza
Architects: Fran Silvestre Arquitectos
Location: Ibiza, Spain
Project team:
Fran Silvestre | Principal in Charge
María Masià | Principal in Charge
Estefanía Soriano | Principal in Charge
Sevak Asatrián | Principal in Charge
Jose Manuel Arnao | Principal in Charge
Miguel Massa | Principal in Charge
Ángel Pérez | Principal in Charge
Ángelo Brollo | Principal in Charge
Interior design: Alfaro Hofmann
All images courtesy of Fran Silvestre Arquitectos.