Natural public space for Australian children: Bradbury Park Magical Forest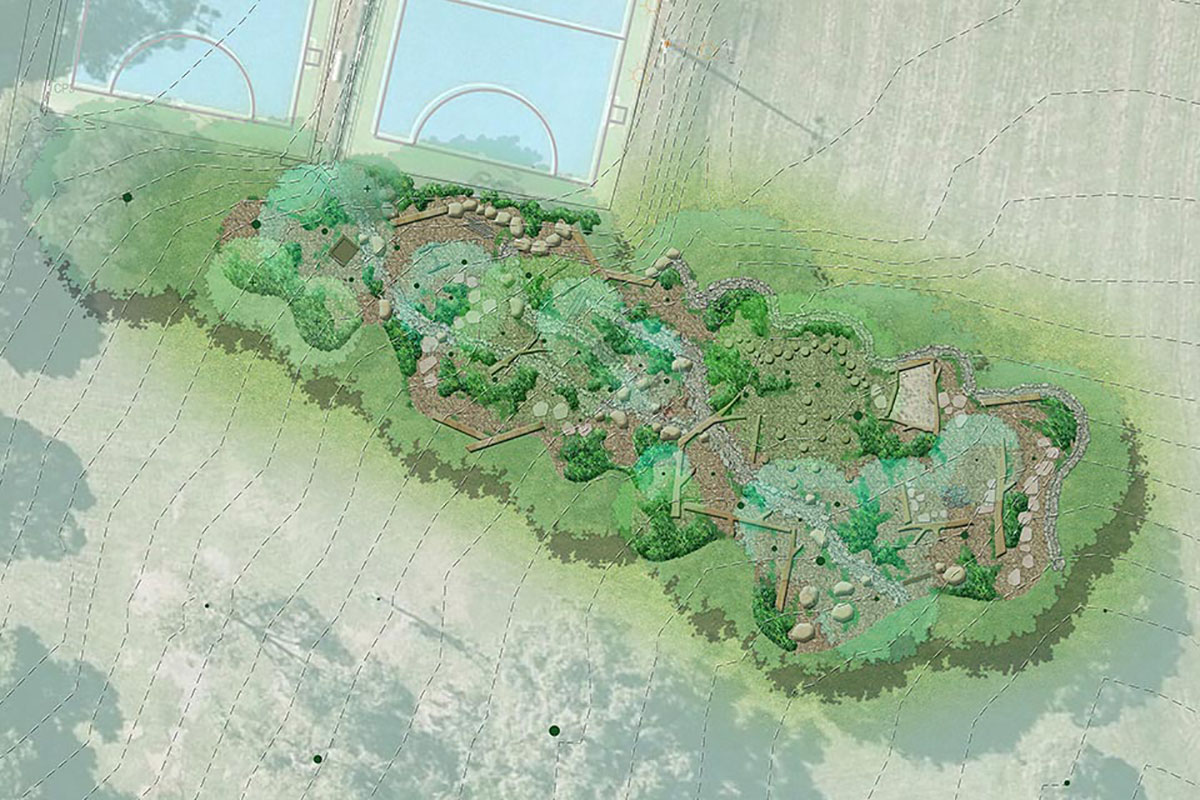 Australia has millions of hectares of forest, about 17% of its land. In addition, Australia has approximately 3% of the world forest area and is known globally as the seventh-largest forest area. Within this context, Queensland has the largest area of Australia's forest, about 51.8 million hectares (39%). The Department of Agriculture, Water and Environment of the Australian government has reported that the forest area in Northern Territory is about 23.7 million hectares(18%); in Western Australia is about 21.0 million hectares (16%) and in New South Wales is about 20.4 million hectares (15%).
As research on the role of nature for children's play demonstrates the importance of nature play for children across different cultures and contexts, Form Landscape Architects has created an inspirational park for Australian young people.
Image © Form Landscape Architects
Form Landscape Architects designed The Magical Forest at Bradbury Park for an imaginative children's nature play area in the northern Brisbane suburb of Kedron. The Magical Forest at Bradbury Park is a collaborative project between Brisbane City Council with Naturform landscape contractors and Form Landscape Architects.
The park has been constructed within an existing grove of mature trees by offering an infinite source of adventure for children with the local community. This area is designed specifically for children between 2-8 years old.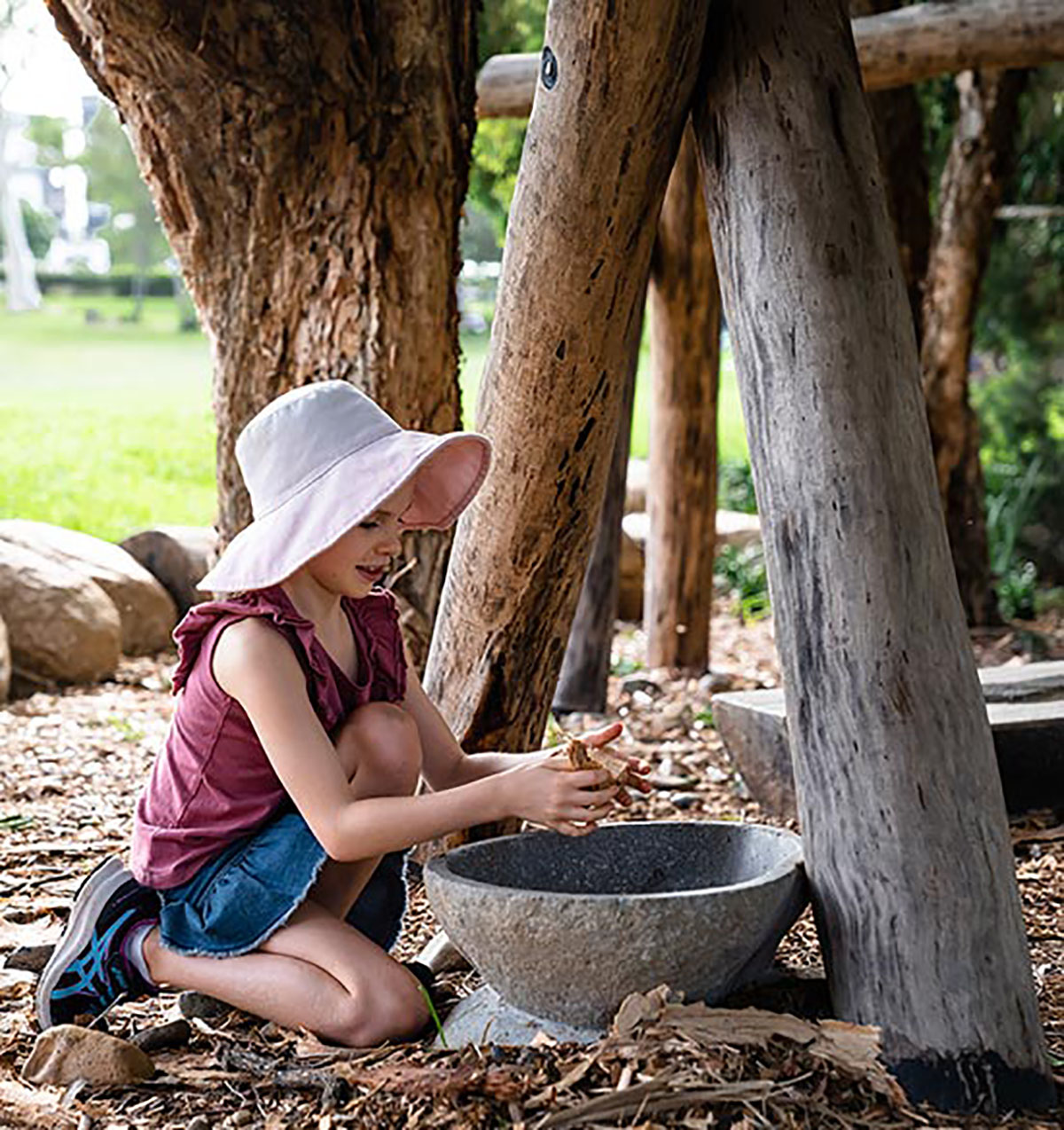 Image © Form Landscape Architects
To design a child-friendly park, Form Landscape Architects used simple elements to control the overpower of the natural qualities of the site.
"A balance of static and transitionary spaces construct a palette of raw, natural and multi-sensory materials. Also, an overarching narrative to guide play promote social interactivity and establish a unique playground identity," reported by Form Landscape Architects.
As this park has been designed for children, the design team re-interpreted site features with the lens of a child. Therefore, the park establishes a mini-nature kingdom full of diverse geographical features.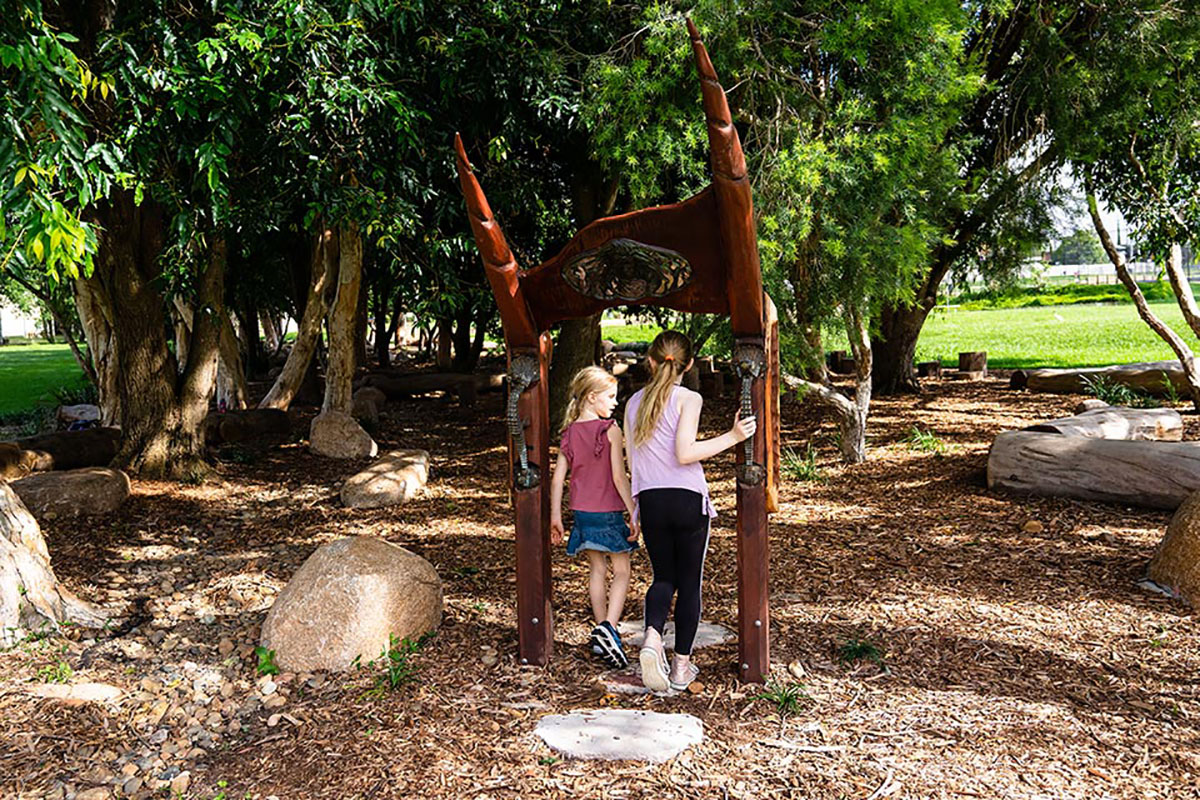 Image © Form Landscape Architects
Regarding the nature experience, Form Landscape Architects said "Overland flow paths were seen as ravines and rivers of gold which whose alignment defined the boundaries to diverse kingdoms of curious creatures. The result is a 'choose your own adventure' play experience without a beginning or an end."
"The concept of delivering a mythical play script and executing it with natural materials and subtle placement ensures continual surprise and discovery for children. Children can engage with this play space for hours at a time," said Form Landscape Architects.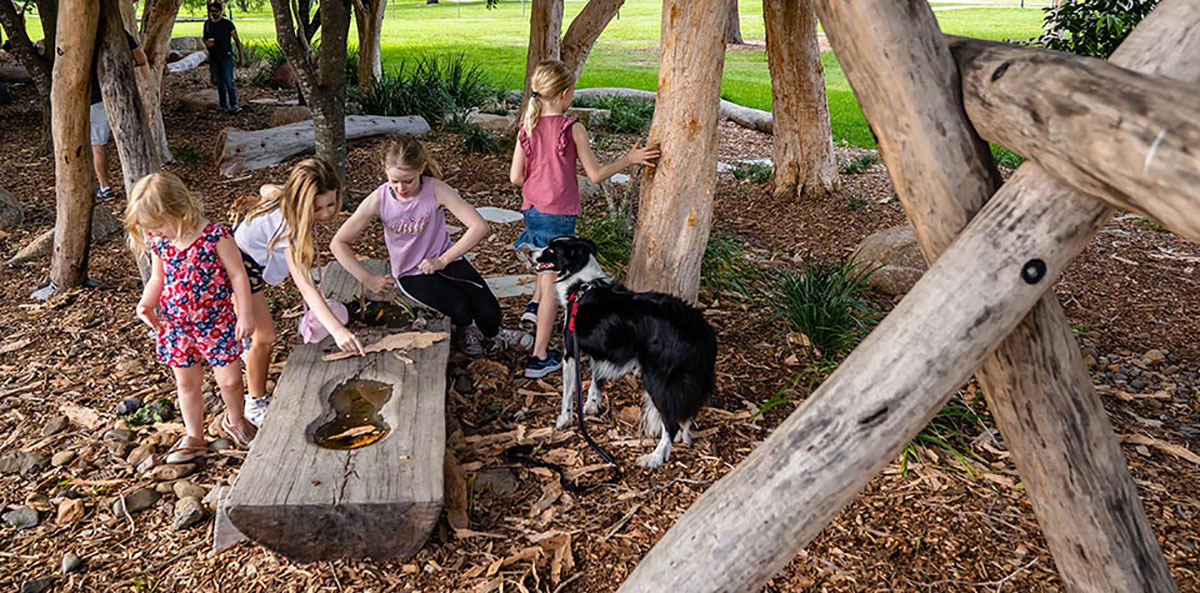 Image © Form Landscape Architects

The Magical Forest is also a symbol of sustainable construction and landscape conservation as each tree within the play area has been retained. An emphasis was also on the use of natural and recycled materials in the execution of the design.
Form Landscape Architects reported, "Recycled timber logs and stone features heavily in the design. A Restrained Waterwise palette of plants also ensures an understory of greenery is sustained from rainfall alone."
"The play space has been incorporated into the local kindergarten's program and offers young families within proximity a comfortable, safe and stimulating option for nature play."
Project facts
Project name: Bradbury Park Magical Forest
Location: Brisbane, Queensland
Client: Brisbane City Council
Collaboration: Naturform
Status: Completed / 2020
Awards: 2021 QLD AILA Landscape Architecture Award for Small Projects / 2021 National AILA Award of Excellence for Play Spaces
Top photo courtesy of Form Landscape Architects.
Images © Form Landscape Architects