Pablo Luna Studio completes bamboo Tea House in a lush forest of Bali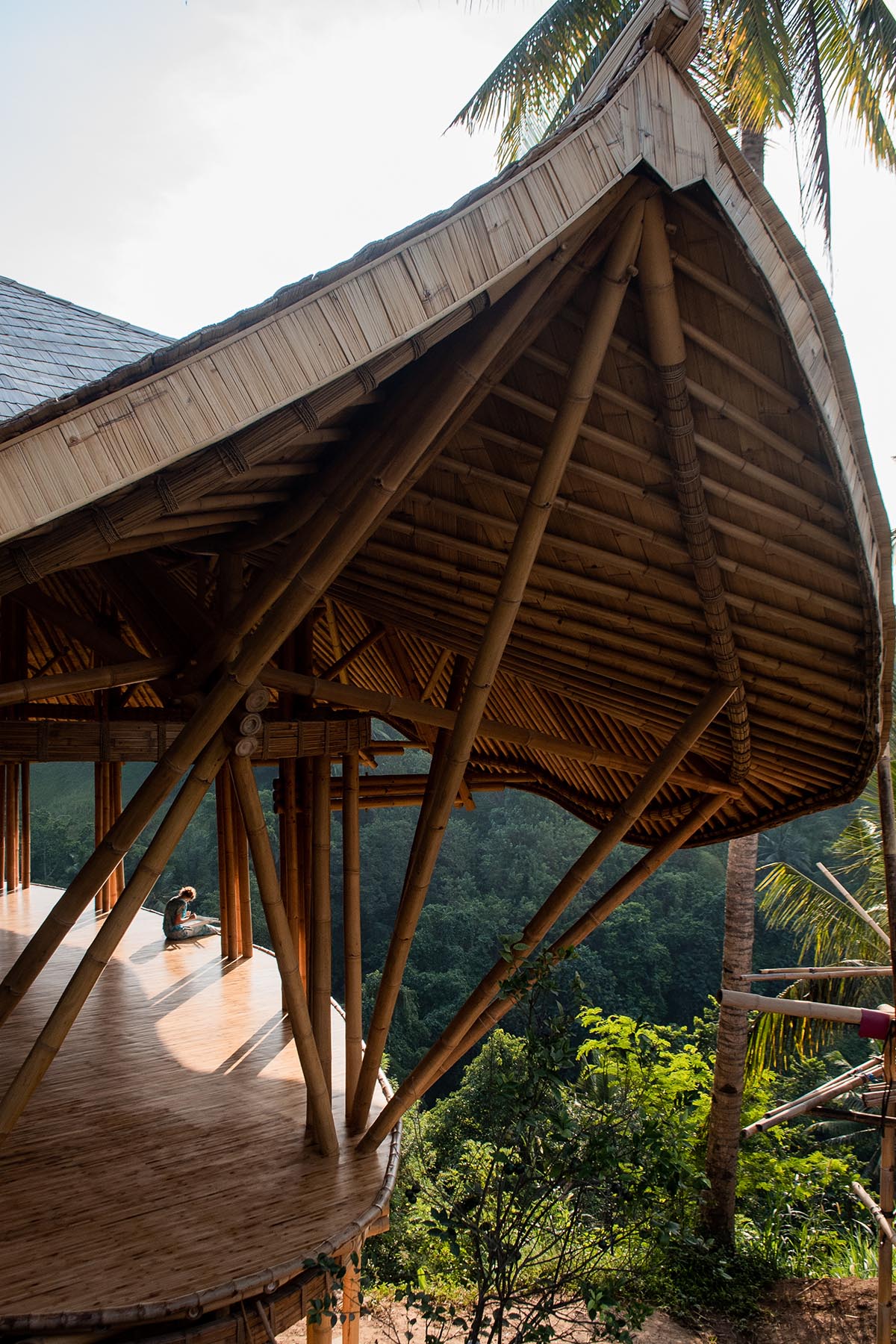 Bali-based design and research studio Pablo Luna Studio has designed a Tea House made of bamboo within a lush forest of Bali, Indonesia.
The 125-square-metre structure, used as a commercial space, is surrounded by rice paddies on either side, and lush jungle towards the interior.
Tea House stands 12 meters above the ground due to use of fifteen centimeter diameter bamboo pillars.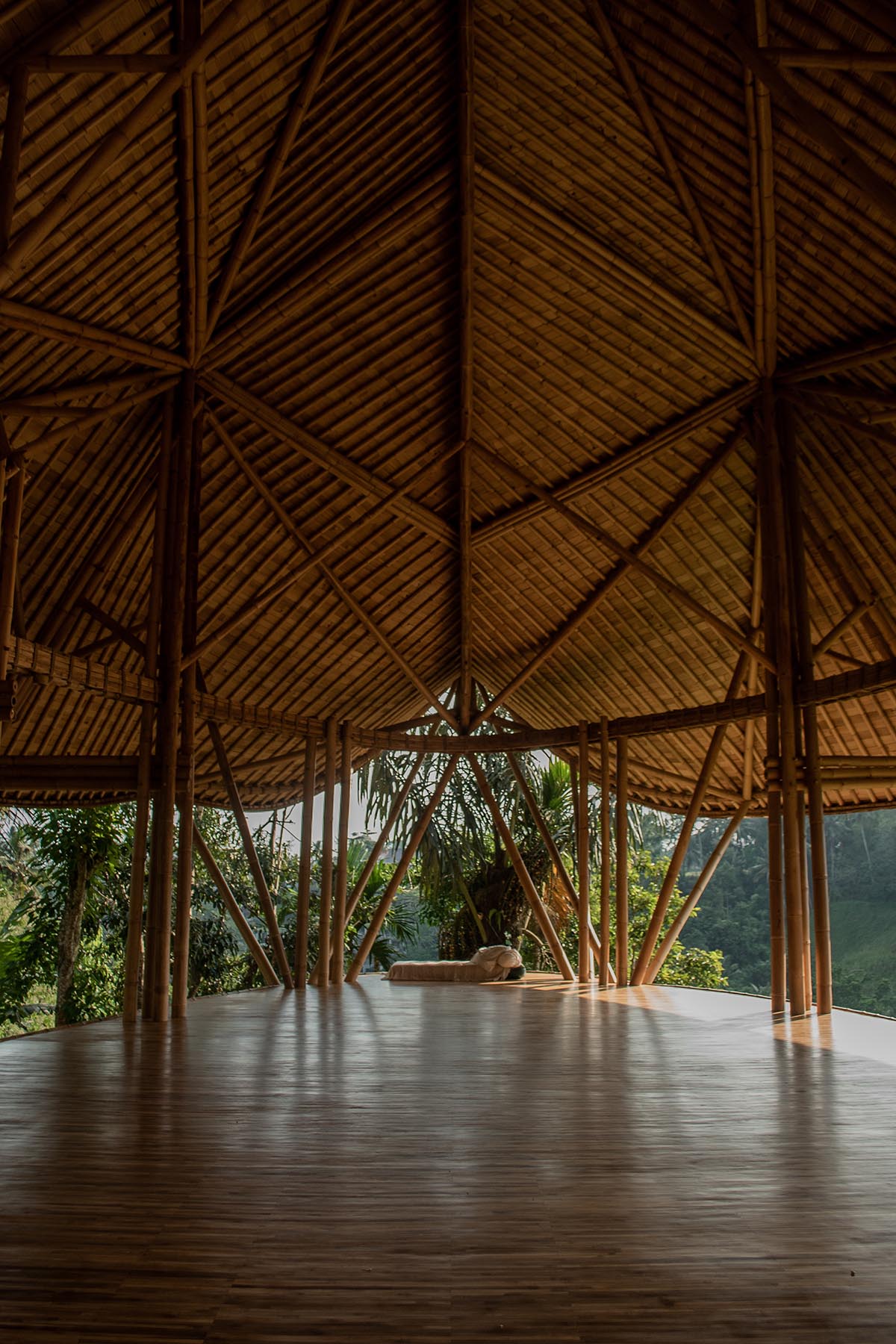 The interior design bows in respect to the beauty and sacredness of bamboo, with an oval shaped floor constructed from bamboo splits that smoothly transition into a glass railing.
This moment, when exposed to the inhabitant, highlights the wall-less space that invites indoors and outdoors to perform as one entity.
Previously, Pablo Luna Studio designed a tree house hotel elevated on bamboo pillars within lush forest of Bali, Indonesia.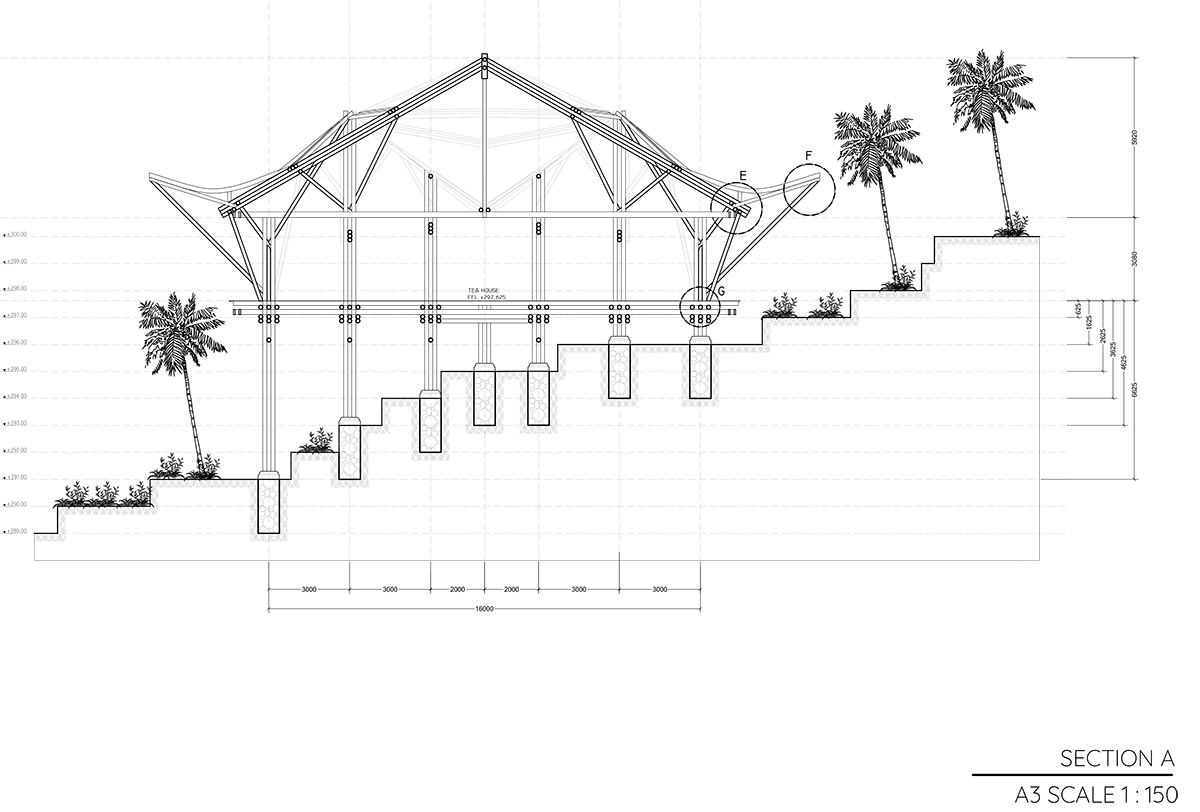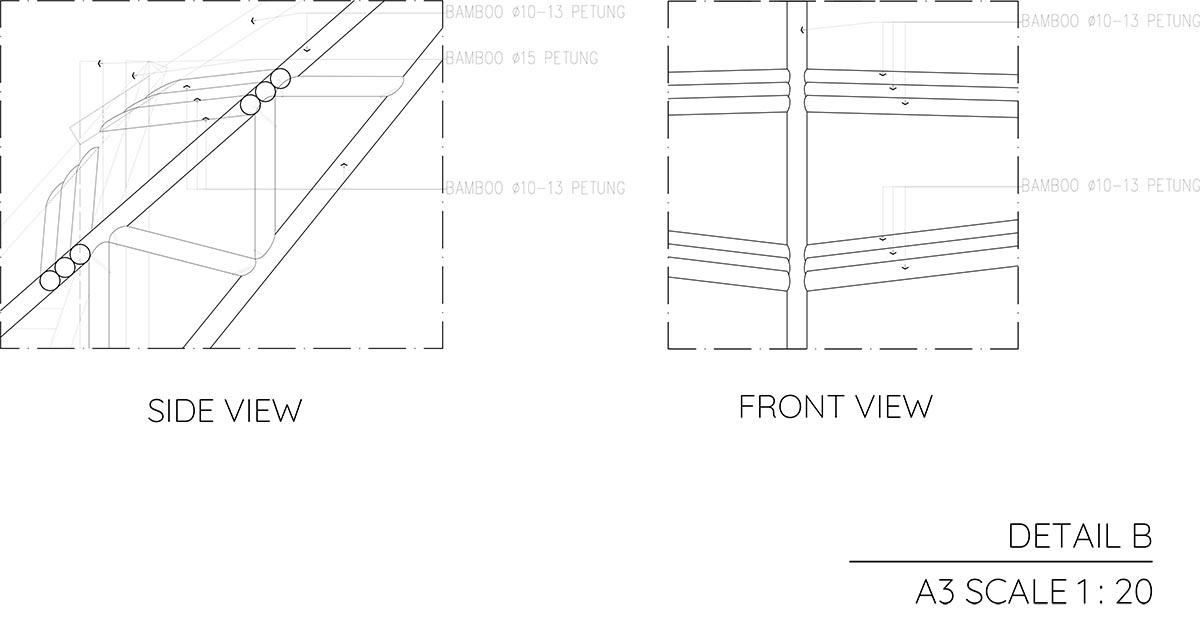 Pablo Luna Studio focuses on the design, development and construction of architecture. The studio uses locally sourced materials that have a low impact on the environment while creating high-performance buildings that won't be expensive to heat and maintain.
The firm architectural design philosophy is based on four main elements: Biomimicry, Environment, Tri Hita Karana, and Sustainability.
Project facts
Project Name: Tea House
Typology: Comercial
Size: 125 m2
Location: Bali, Indonesia
Year: 2021
All images © Valentina Gebrie Photography
All drawings © Pablo Luna Studio
> via Pablo Luna Studio