Shaygan Gostar Architectural Group designs thatched roof cabin near agricultural land in Iran
A small cabin is covered by a thatched roof near agricultural land to adapt its local climatic condition in Nur, Iran.
Designed by Shaygan Gostar Architectural Group, the cabin, named Wicker House, occupies only 50 square meters area and is marked with a protruding black volume in front of the façade.
Raised on slender metal stilts, the cabin forms a triangular form that creates a single room to stay and relax, focusing on the nature itself.
Shaygan Gostar Architectural Group is inspired by the Mazandaran local architecture in the Northern district of Iran which has been affected by climate conditions has evolved and developed over time.
According to the architects, "local architecture originates in districts where villagers settled."
Based on the contextual data and climatic conditions, the architecture of the cabin was completely dependent on nature. The architects added that "for the construction of a building, all the components of the architecture natively have been prepared from the nature of the local region."
The roof of the cabin is made of five layers; wood, insulating foam, structure metal, sheet metal and thatch. The protruding volume is covered by black metal sheet, while inside is wrapped by wood.
The client's demand was to "create a space conforming to the local architecture while having a new view and experience of the space."
The project was built on a site near the agricultural land and after surveying the site, a place overlooking the dam and the surrounding landscape has been selected for this purpose.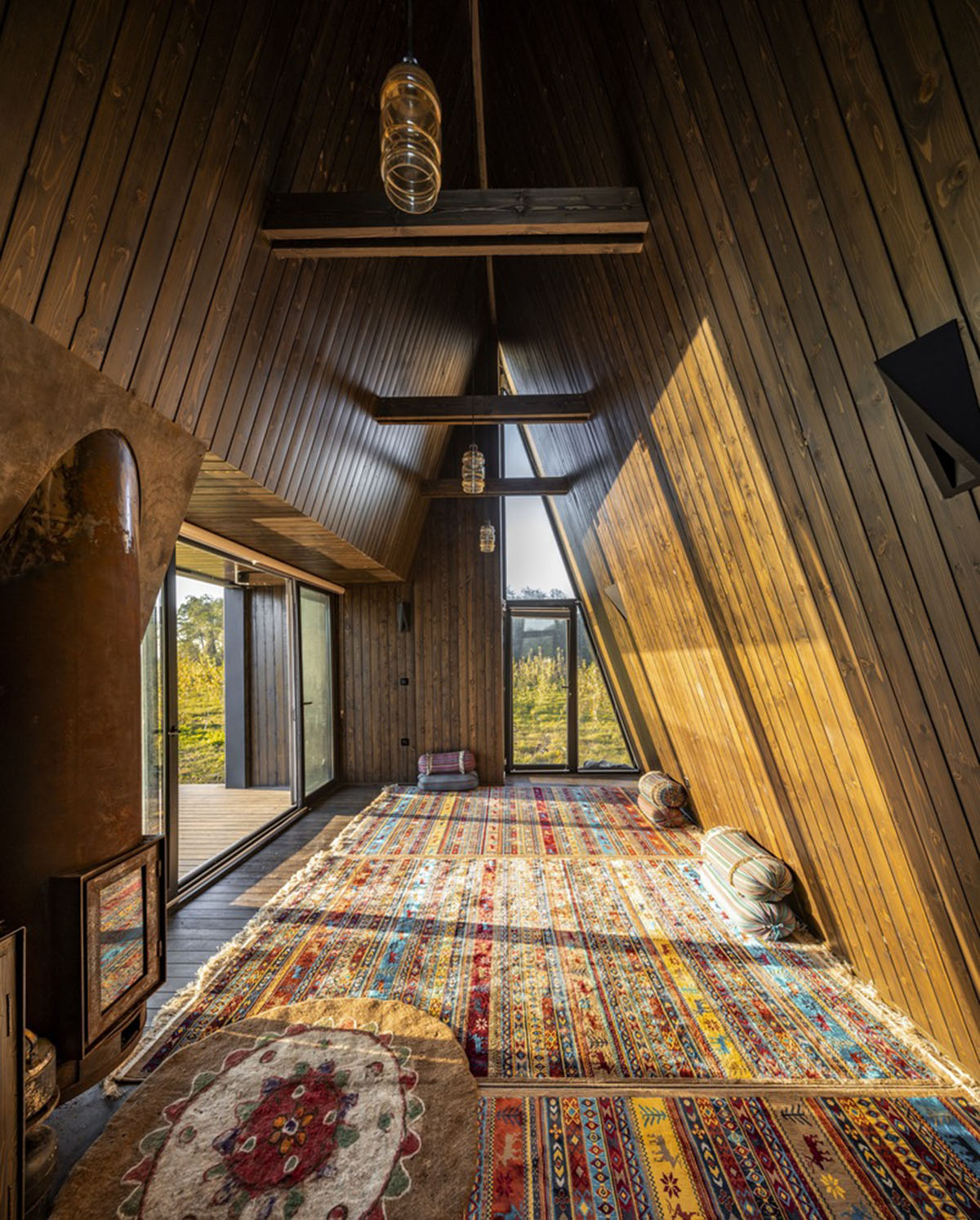 The final cover of the cabin was made of thatch, clay and straw (A type of plant fiber which has been used to cover the roofs of rural houses) for proper coordination with the background.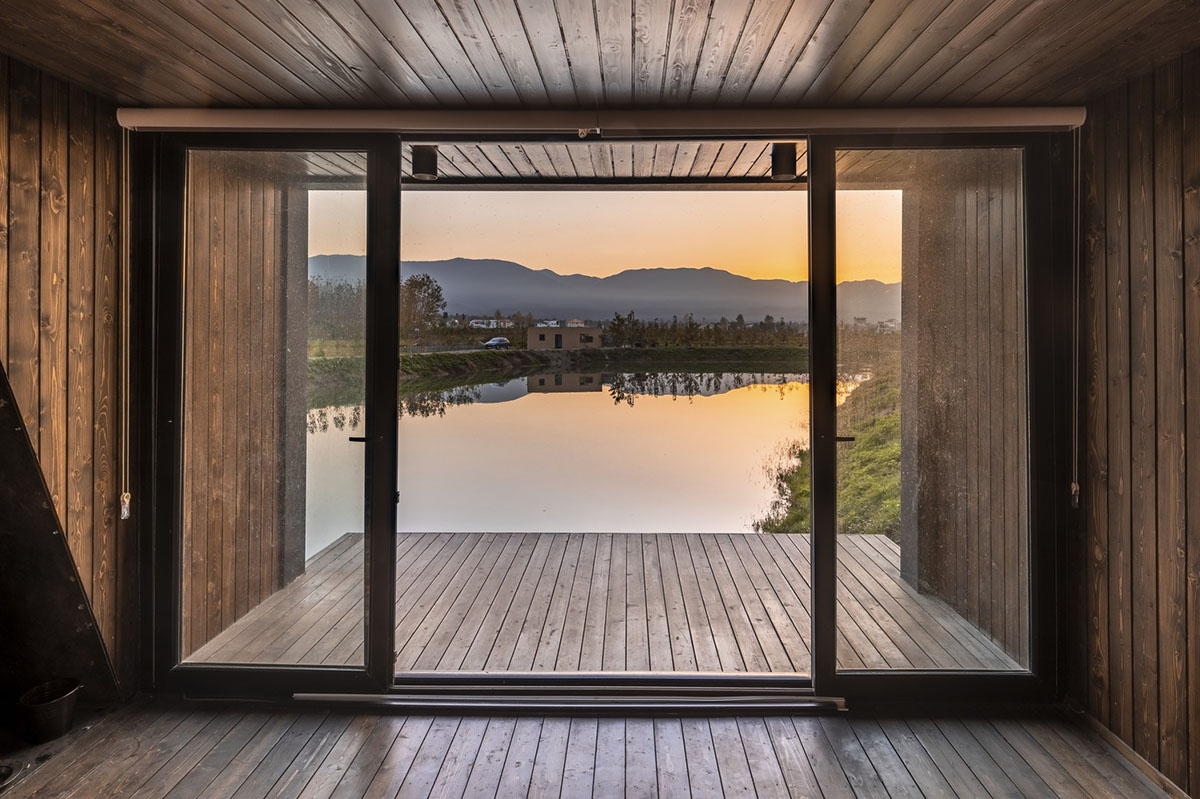 The design of the roof also maintained enough space because of the high ceiling, and so that it can be in harmony with the rural houses left from the past. The long gable roof takes cues from the rural housing typology to mimic its own context.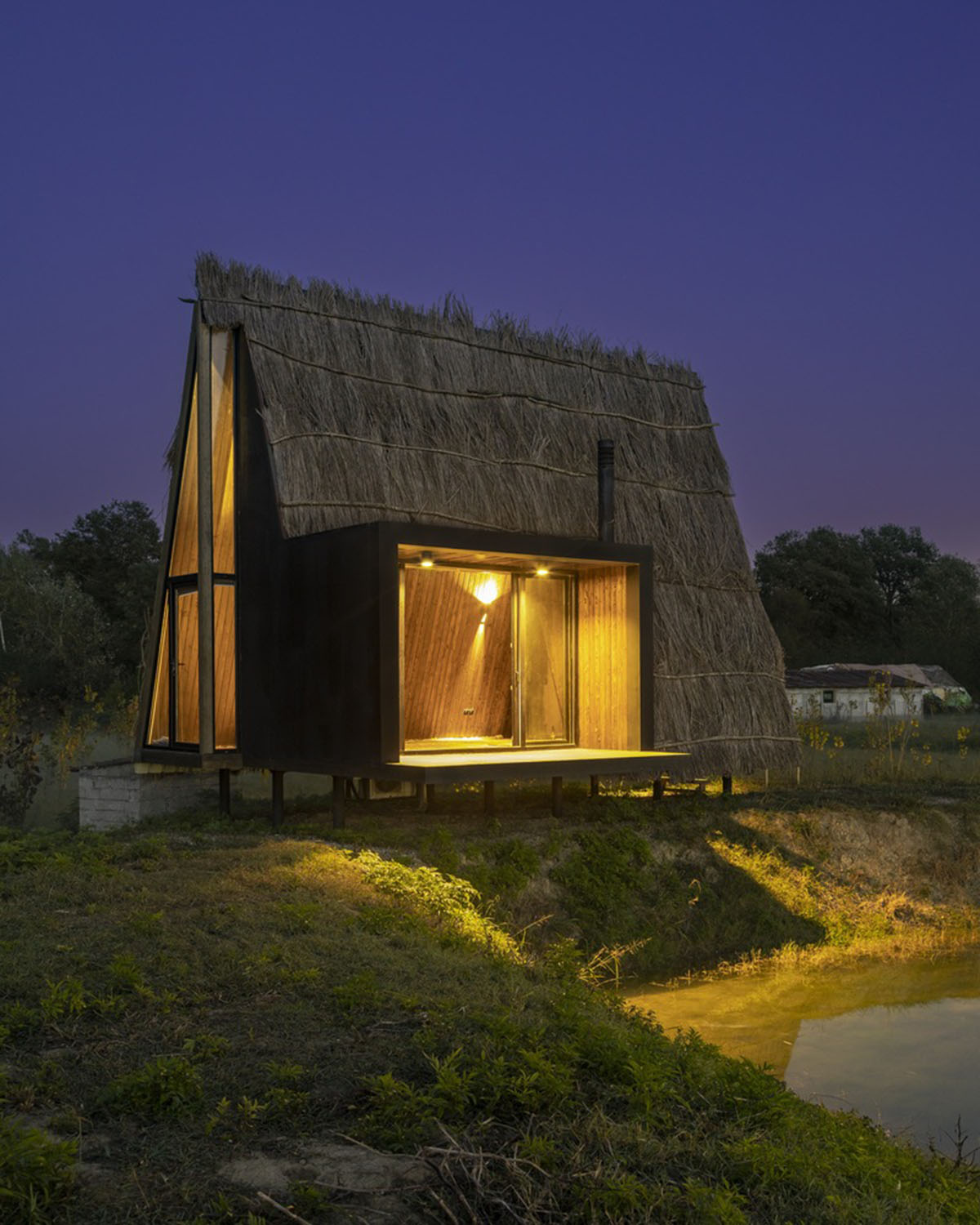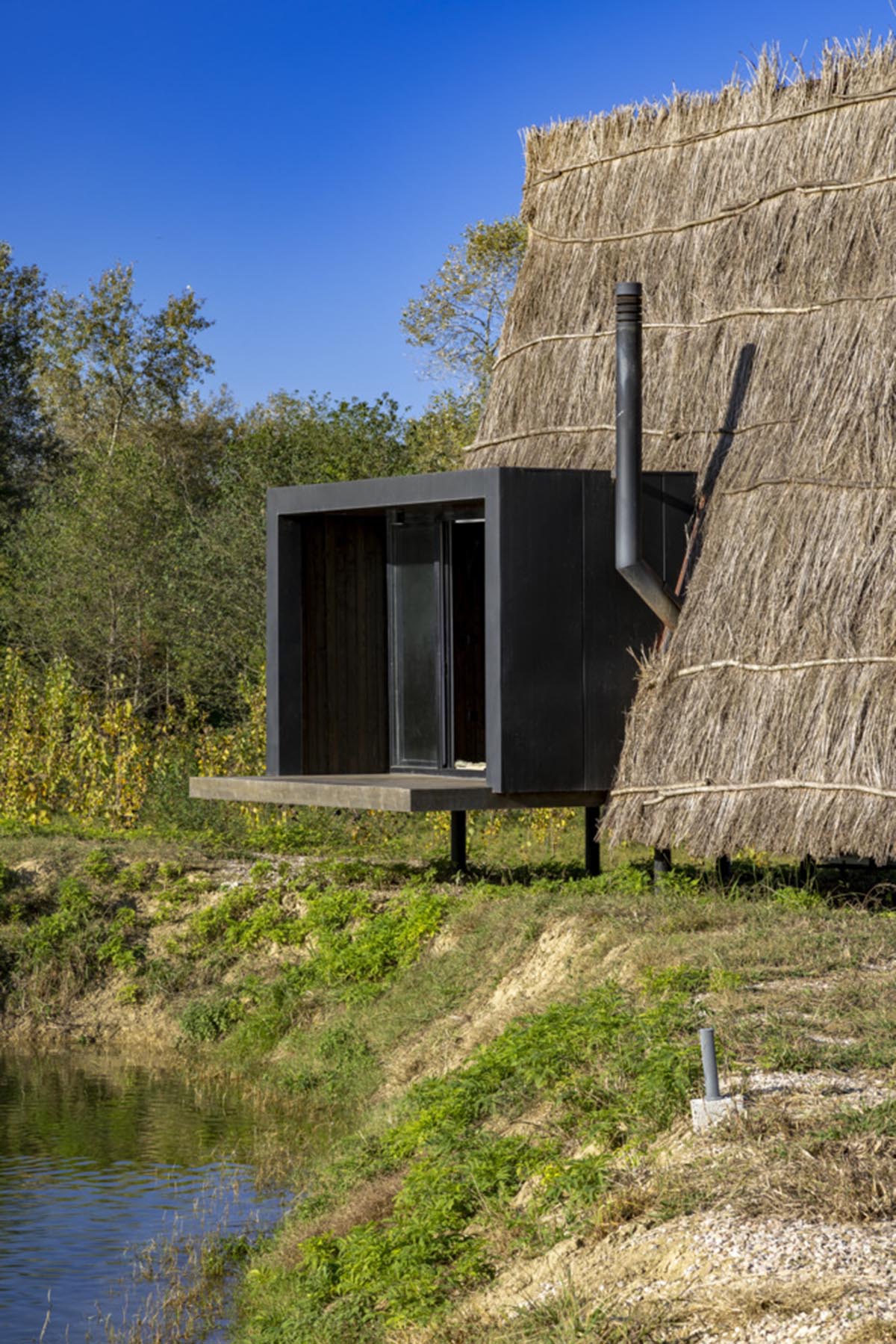 Floor plan
Section
Elevation
Exploded diagram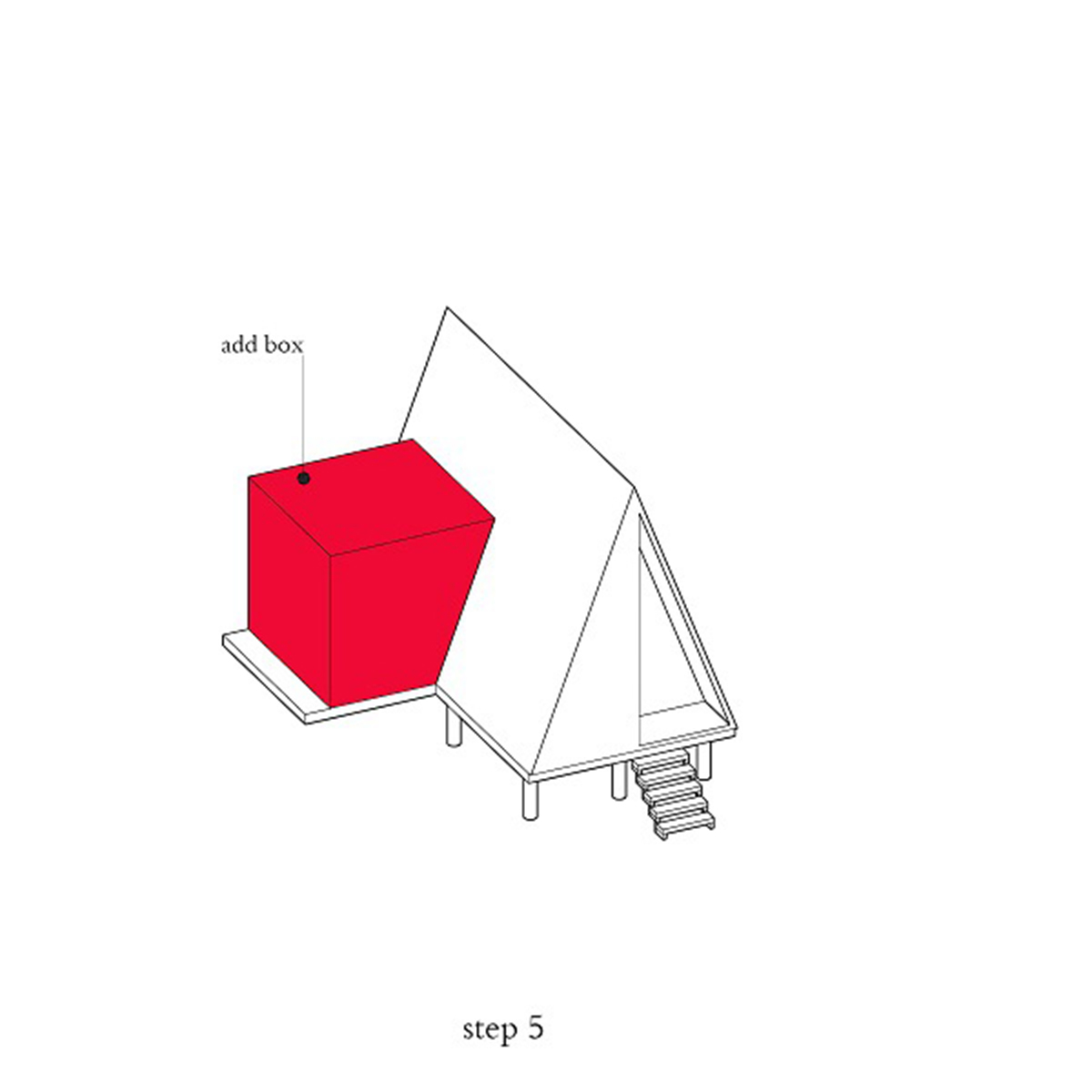 Meanwhile, WAC's Netherlands Country Reporter Lola Kleindouwel looks at the evolution of Tiny Offices and writes how the pandemic influences the way we work.
Project facts
Project name: Wicker House
Architects: Shaygan Gostar Architectural Group
Location: Nur, Iran
Size: 50m2
Date: 2020
All images © Parham Taghioff
All drawings © Shaygan Gostar Architectural Group
> via Shaygan Gostar Architectural Group