Stefano Boeri Architetti Unveils Blloku Cube for Tirana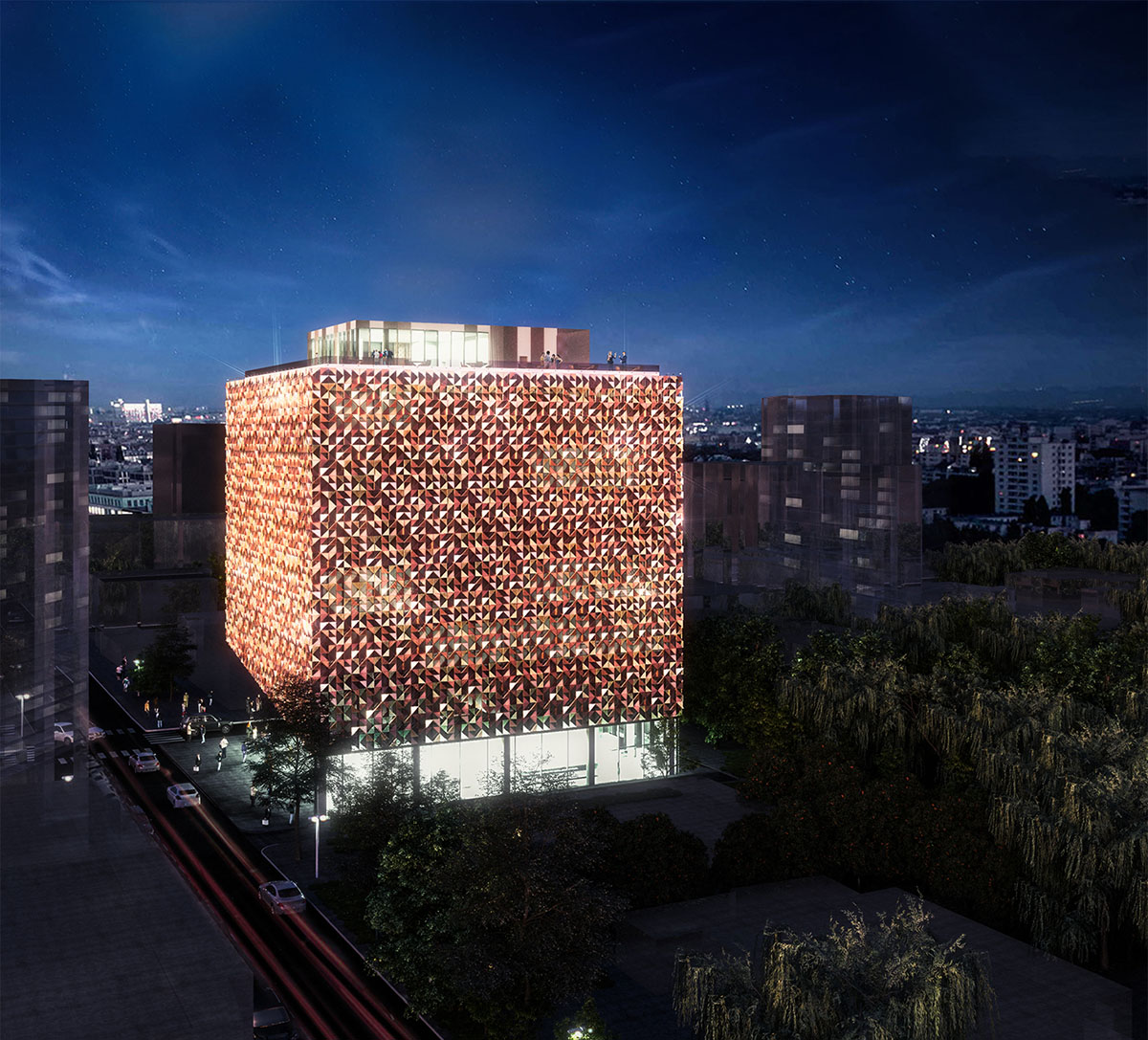 Stefano Boeri Architetti has unveiled plans for "Blloku Cube", a multifunctional building and the third project in Tirana, Albania. Blloku Cube will be situated in the neighborhood with the same (Blloku), in the southwestern part of Tirana.
The building is set to have retail at ground level, a roof garden restaurant, and five floors of offices. The outer envelope is cladded, serving not only for the thermal efficiency of the structure but as well as a defining element of its character. The double skin system is comprised of an outer skin made from anodized aluminum, an uninterrupted glass facade that provides adequate insulation and a curtain wall.
"This shielding system consists of 110 centimeter square modules, which only obscure the light for half of their surface owing to the presence of three dimensional triangles welded inside," said Stefano Boeri Architects.
"The resulting effect is that of a vibrant and iridescent surface, a pattern of aluminum triangles playing with the sunlight to create reflections in different nuances of color," explained Stefano Boeri.
Optimal natural lighting is provided through the filtering of sunlight by the tiny metal triangles in the facade which are oriented in different directions.
"This particular cladding solution, specifically designed for our first albanian project, plays an essential role in defining the uniqueness of the building and contributes to underlining its importance as a new landmark of this urban district," added Francesca Cesa Bianchi, project director for Stefano Boeri Architetti.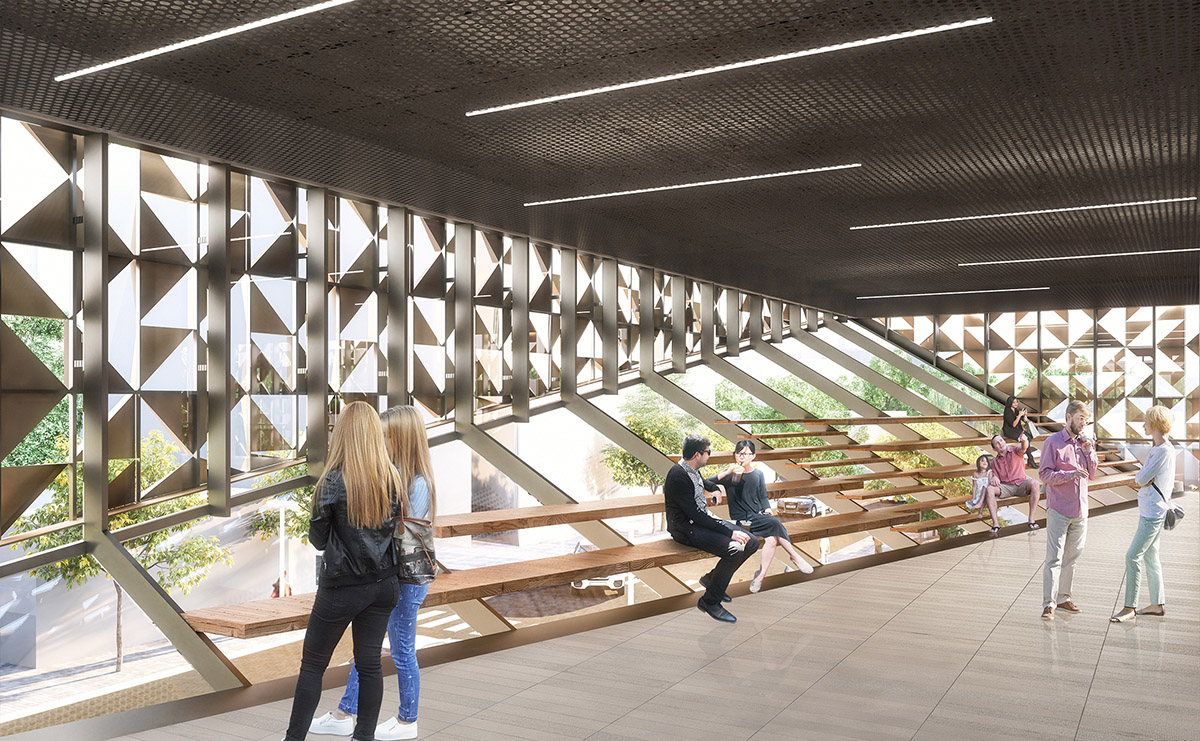 The project, managed by the Tirana branch of Stefano Boeri Architetti, is already under construction. SBA is already noted in Tirana for the new masterplan for the city "Tirana 2030", including here the recent Construction of Three Schools - as new hubs of social and cultural activities.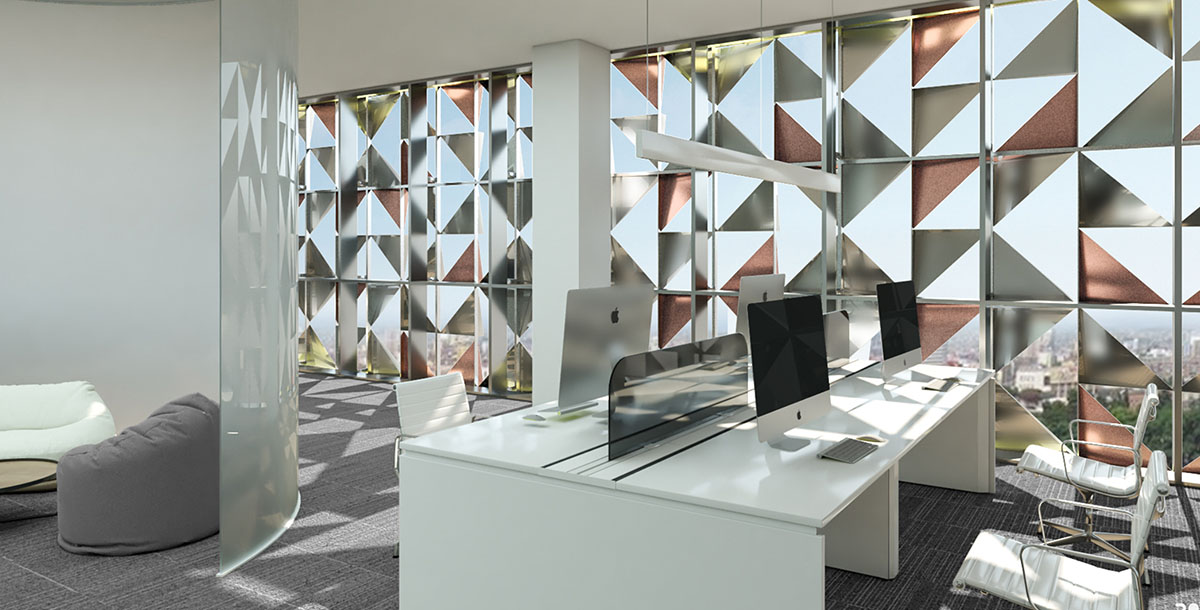 Project facts
Name: blloku cube
Project by: stefano boeri architetti
Location: tirana, albania
Year: 2017 – on-going
Client: invest society shpk – project manager: Ermal Hasa
Consultants: SCE project, E.S.A. engineering, Albana Kocollari (ANK architects), engineer. Helidon Kokona, engineer. Llambi Karamani (xhenlux), engineer. Petrit Hoxhaj.
Services: concept design, preliminary project, final and executive project, art direction
Type: architecture
Program: mixed: shops, offices, car parks
Data: project area: 1,116.80 sqm; GLA: 6,052 sqm
Design group: Stefano Boeri (founding partner), Francesca Cesa Bianchi (project director), with Jona Arkaxhiu, Orjana Balla, Marco Bernardini, Agostino Bucci, Carlotta Capobianco, Moataz Faisal Farid, Yulia Filatova, Shilong Tan, Andrea Zucchi
All Images © Stefano Boeri Architetti
> via Stefano Boeri Architetti