arch out loud announces winners for RESIDE - Mumbai's Mixed Housing competition
Architectural research initiative arch out loud has released the winners of its RESIDE Mumbai Mixed Housing international open ideas competition.
Yasmina Aalakhanova, Ivan Marchuk and Victoria Tsukerman's porposal "Reincarnation Network" from Russia has been named as the winner of the competition. The competition has also selected 2 runner-ups from Brazil, Egypt, Mexico.
arch out loud challenged competition entrants to design a mixed residence development on one of the last undeveloped sections of Mumbai's coastline. Entrants designed for both the indigenous fishing community that has occupied the site for hundreds of years - as well as a new demographic drawn to the affluent neighborhood that now encompasses the site. Proposals identified architectural and planning solutions that supports integration between these socio-economically distinct communities.
The competition jury consisted of Daniel Libeskind, Sheila Sri Prakash, Norman Foster, Deborah Berke, Dominique Perrault, Josh Prince-Ramus, Vishaan Chakrabarti, Shefali Balwani, Eric Bunge, Geeta Mehta, Grace Kim, Romi Khosla, Sameep Padora, Sanjay Puri, and Yosuke Hayano.
"Rapid urban growth and growing inequality has created a global crisis in housing that increasingly segregates the rich from the poor. Though not fully understood, there is a clear and parallel relationship between the size of a city and its level of socio-economic disparity: the larger the city, the less equal it tends to be," stated the competition.
"Physical and social segregation, which both reflects and perpetuates socio-economic disparity within a city, is a growing concern in cities worldwide - including Mumbai. The long-term success of a city depends on the collective well-being of all its inhabitants."
The proposals for the RESIDE competition examined the idea of architecture supporting social inclusion and breaking down spatial segregation within the megacity.
See the winners for RESIDE competition below:
1st prize: Reincarnation Network by Yasmina Aalakhanova, Ivan Marchuk and Victoria Tsukerman - Moscow Institute of Architecture, Moscow, Russia
"Reincarnation is a philosophical concept, according to which a living being starts a new life in a different physical body or form after each biological death. It is also a part of the Saṃsāra doctrine. The urban fabric of Mumbai with its cultural background should experience a similar process of rebirth, withal preserving the spirit of the place."
"The newly invented typologies borrow forms from traditional Indian dwellings and take into consideration modern rapid urbanization, being installed into a flexible structural network, which provides Koli and Worli with all the possible scenarios that the inhabitants would ever desire to create."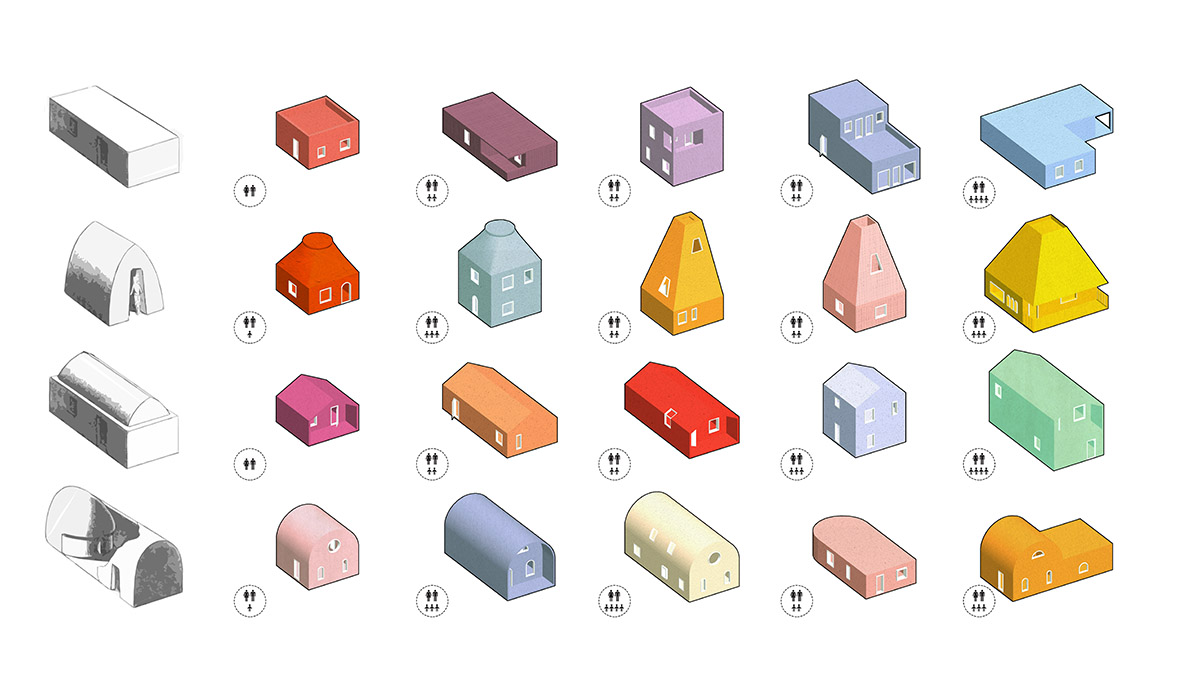 Runner-up: Territory-Line of Citizenship by Raissa Gattera, Antonio Fabiano Jr., Thais Freitas and Leticia Sitta - PUC Campinas, Jundiai, Brazil
"Drawing of the income concentration and construction on the struggle for living. Two worlds, two realities given by differences of opportunity and space. Between them, an emptiness as a call for a just world for all."
"Realizing the value of its existence as a sociability condition, revealing, in a paradigm shift, 'the under the bridge's use for life programs, transforming the city's infrastructure-line into an an expandable place of citizenship experience, What is done as urgency through the appropriation of residual spaces is part of a search of the city's vocation to exist in a plentiful and plural way."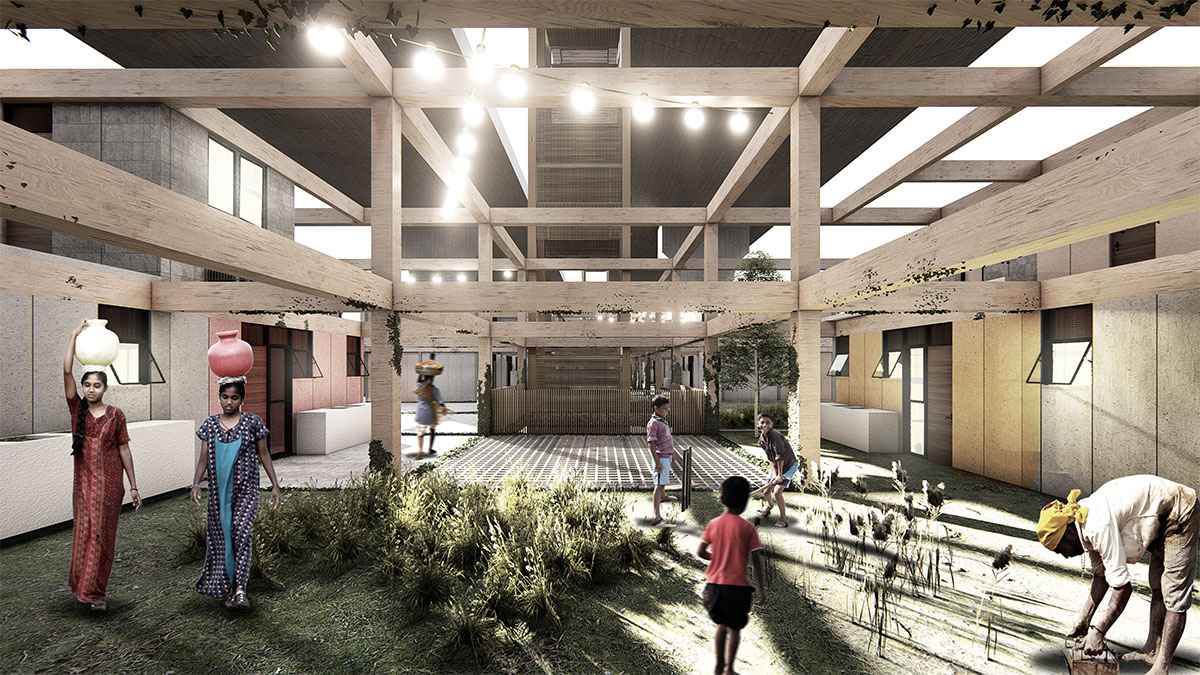 Runner-up: The House That Opens To The Sea by Momen Nabil Bakry - German University in Cairo (GUC), Egypt
"Worli Koliwada is currently threatened to disappear under water due to climate change. This project aims to document the situation and the letting the imagination draw the new story. In order to keep the story going, a system that supports the ongoing integration of land and water is proposed. It is made of typology raise over the base of the existing situation aiming to reflect all what is below the surface of the water."
"When boats become the only way to move, the drowned are lost in sight below their evolving houses all oriented around the core which starts from the villages base where it all began. Though the city and history will be lost in sight they will still kept in memory through the vertical growth of their heritage."
Runner-up: Koliwada's Koliving by Salvador Rivas Trujillo, Oswaldo Guzman Montero, Jesus Antonio Ortiz Vidal and Angel Roberto Flores Ortiz, Mexico City, Mexico
"Koliwada's Koliving is about sustainable design creating places that work for people, which are socially inclusive, as well as environmentally resilient. Responding to the unique qualities, traditions and needs of the Worli Koliwada Peninsula, we propose a sustainable community plan, which aims to promote a sense of equality, belonging and pride among existing and new residents."
"This is achieved, in part, through 'common ground', on land and on water: attractive new public spaces, streets that encourage life and activity, new infrastructure and highly adaptable mixed residential units – an exciting model to inspire communities addressing issues of resilience, growth and integration around the world."
In July 2018, arch out loud will release its next open ideas competition which will take place in Lagos, Nigeria.
All images courtesy of arch out loud
> via arch out loud