Venice Architecture Biennale 2018 announces 12 collateral events for Freespace
The 2018 Venice Architecture Biennale is set to open to the public from Saturday May 26th to Sunday November 25th 2018, with a vast number of installations, pavilions, meetings and discussions under the title of "Freespace." The 2018 Venice Architecture Biennale will host a press preview with journalists and Professional Members of the architecture world on May 24 -25, 2018 at the Giardini and the Arsenale.
The 16th International Architecture Exhibition, curated by Irish architects Yvonne Farrell and Shelley McNamara and chaired by President Paolo Baratta, has announced 12 Collateral Events, which are admitted by the curator and promoted by non-profit national and international bodies and institutions, take place in several locations.
The selected events will offer a wide range of contributions and participations that enrich the diversity of voices that characterises the 2018 Venice Architecture Biennale.
See 12 Collateral Events with their short info below:
Image courtesy of Across Chinese Cities
Across Chinese Cities – The Community
(The Objects Spaces and Rituals of the Collective)
The third chapter of the Across Chinese Cities program explores approaches to planning linked to the development of 'communities' as mechanisms that create new systems of social, economic and spatial belonging. Promoted by Beijing Design Week and curated by Beatrice Leanza (The Global School) and Michele Brunello (DONTSTOP Architettura), the exhibition presents a selection of case studies from urban as well as rural Chinese contexts based on integrated planning, and therefore on reconciliation, on policy based and community based approaches to organisation with the aims of inclusivity, empowerment and collective creativity. As part of the project, the 'Guest City Suzhou' chapter presents research carried out by a team of design practitioners which centres around the Pingjiang Road Regeneration Plan which collectively explores the city's unique context of preserved traditions as a blueprint for future implementation.
Venue: Università IUAV di Venezia, Ca' Tron, Santa Croce, 1957
Promoter: Beijing Design Week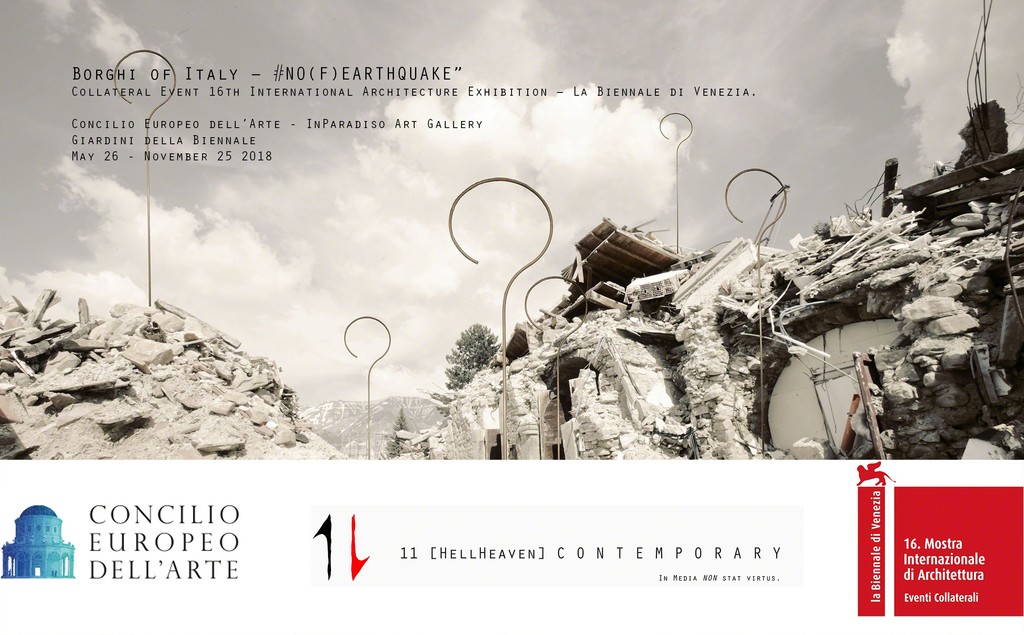 Image courtesy of Artsy
Borghi of Italy – NO(F)EARTHQUAKE
The new exhibition project Borghi of Italy – NO(F)EARTHQUAKE is dedicated to seismic preparedness, to securing the artistic and architectural heritage of our country as well as the revitalization of the architecturally symbolic places: Italian villages. The Freespace concept being launched by the 2018 Architecture Biennale curators is one linked to the idea of a 'free and safe' space, in which those who use or live in spaces – especially residents – can feel 'free': free from the fear of earthquakes and free to return and live in the most characteristic of Italian places which in this historic moment are at risk of being completely abandoned in favour of the new urban centres – new civitas – typically built far from their places of origin and realized in forms that are completely detached from their historic contexts. Borghi of Italy also presents the European Council of Art's "BorgoAlive!" project, which is aimed at the sustainable revitalisation of a village and its surroundings, in which the preservation and restoration of a symbolic village building becomes the means for the reuse and regeneration of a historical centre that has been damaged and/or abandoned. This in turn becomes an opportunity to enhance the artistic and cultural resources of smaller urban centres and their hinterlands as well as an opportunity to kick start economic and social growth, the development of local tourism and the repopulating of Italian villages.
Venue: InParadiso Gallery, Giardini della Biennale, Castello, 1260
Inauguration: on Friday, May 25, 5.00 pm, InParadiso Art Gallery, Giardini della Biennale, Castello 1260 – 30122 Venezia.
Promoter: Concilio Europeo dell'Arte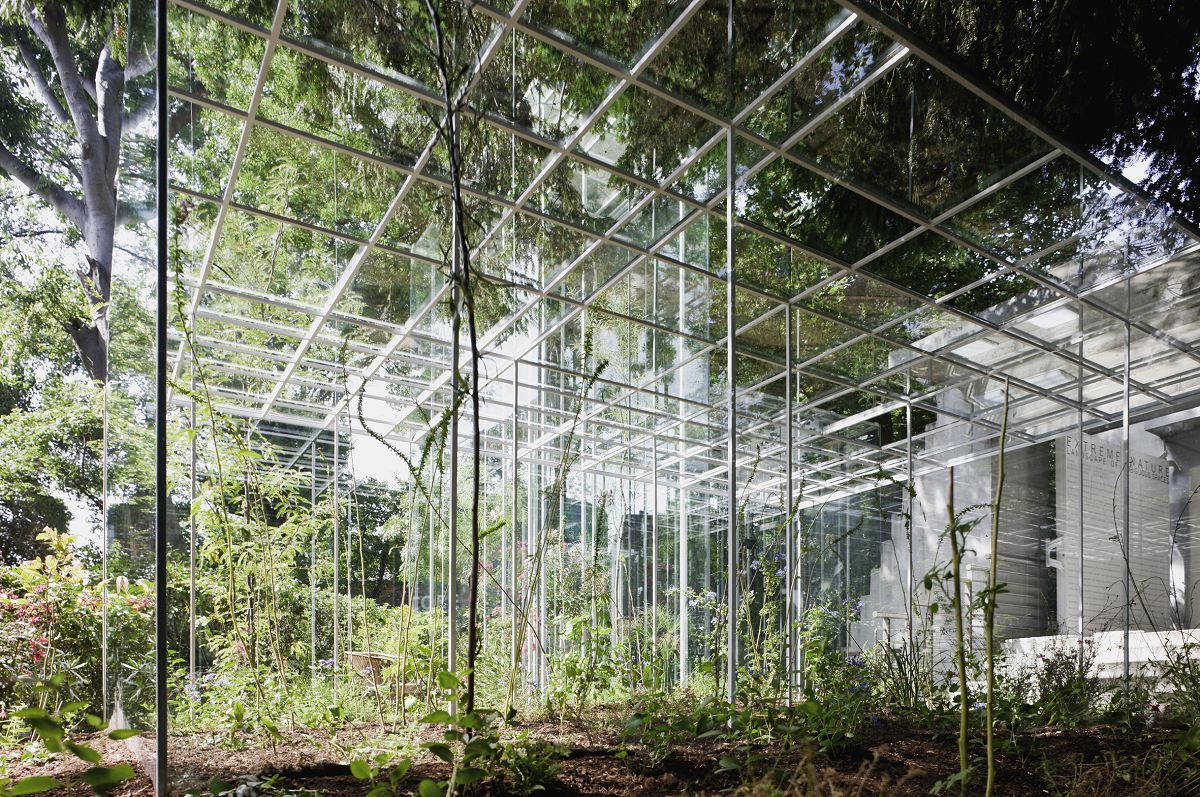 Junya Ishigami's Japan Pavilion in Venice. Image via cgconcept.be
Greenhouse Garden - Reflect, Project, Connect
Greenhouse Garden: Reflect, Project, Connect is an event consisting of an exhibition, a temporary wooden pavilion, by In Praise of Shadows architects, and a series of seminars and workshops on architecture, the built environment and the global goals of Agenda 2030, as well as how architecture and wood can be part of it. Plots, Prints and Projections is the title of the exhibition at Serra dei Giardini. It will house a series of large scale spatial installations that are the result of an investigation of the contemporary and challenged role of architectural representations and their translations to built form, in the meeting with the dynamic material wood and the manufacturing industry. This will entail architectural explorations of the transitions from architectural drawings, measuring's, notations and virtual instructions for production to their material manifestation using wood as a primary material, and vice versa. Embedded in history of architectural practice, different digital and analogue modes of architectural representation continue to be techniques for understanding and investigating the discipline of architecture.
Venue: Serra dei Giardini, Castello,1254 (Via Giuseppe Garibaldi)
Promoter: Swedish Institute
Living with Sky, Water and Mountain: Making Places in Yilan/Venice Biennale. Image courtesy of architecture-tour.com
Living with the Sky, Water and Mountain: Making Places in Yilan
The exhibitor Architect Sheng-Yuan Huang stated that "seeking freedom" served his fundamental philosophy of architecture and was shared with his colleagues at Yilan as the core value standing behind every creation. To them, "freedom" is not an abstract concept, and their "freedom" has allowed them to contribute their efforts to their society within 15-minutes driving distance in their real life. The exhibition will be presented with the following themes: condensing social memories- interventions via time; setting a datum- canopy as the new reference line; returning to the land- continuum in suspension of time. These three themes were focusing on the making of public spaces, including the unban scale Canopy, Vascular Bundle Scheme and Cherry Orchard Cemetery. The result of these works was based on the learning from local residences and natural environments with a certain period of time for carefully shaping everyone's everyday life.
Venue: Palazzo delle Prigioni, Castello, 4209 (San Marco)
Promoter: National Taiwan Museum of Fine Arts (NTMoFA)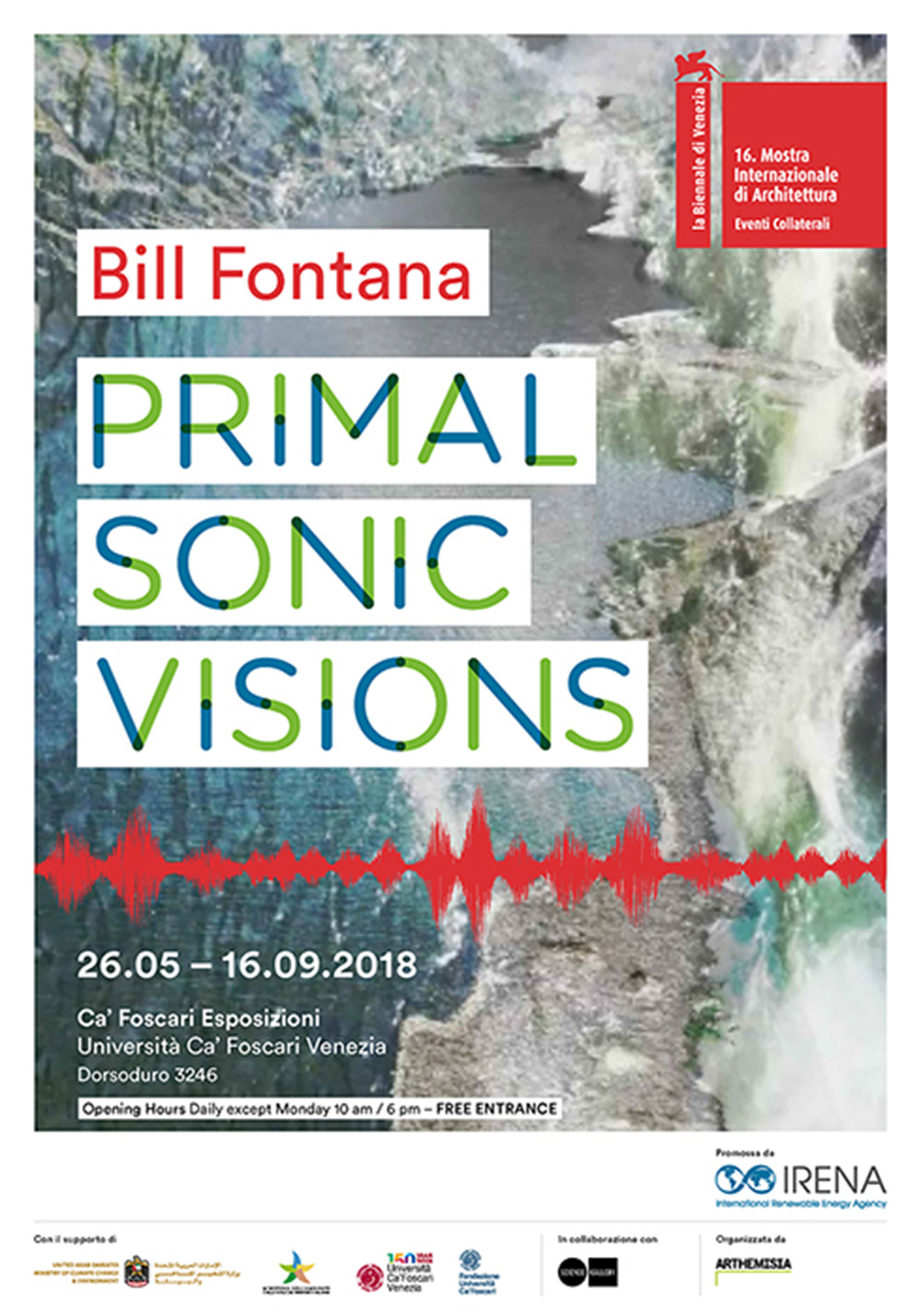 Image courtesy of resoundings.org
Primal Sonic Visions
Primal Sonic Visions aims to awaken a sense of wonder at the new sounds and forms of energy amongst the public by the primal power and beauty of wind, solar, hydro and thermal energy sources. Renowned international sound artist Bill Fontana, through high-resolution media artwork, explores many of the important types of renewable energy systems from a variety of geographic locations which celebrate the visually and sonically compelling aspects of these systems where the Earth is both client and architect. As people enter the space, they are met with a stirring experience that at first instills a sense of wonder, and later transforms into a deep reflection of the potential and power of these energy sources being used to secure a brighter future for our planet. This work comes at a particularly crucial point in time as the negative effects of climate change are becoming increasingly evident. This work is a collaboration between the artist and IRENA in a unique aural and visual attempt to focus the public's insight, and awaken a global emotional reaction to the environment. The exhibition will also include a media artwork with the new flood barrier system for Venice, MOSE.
Venue: Ca' Foscari Esposizioni, Fondazione Università Ca' Foscari, Dorsoduro, 3246
Inauguration: May 26, 2018
Promoter: International Renewable Energy Agency (IRENA)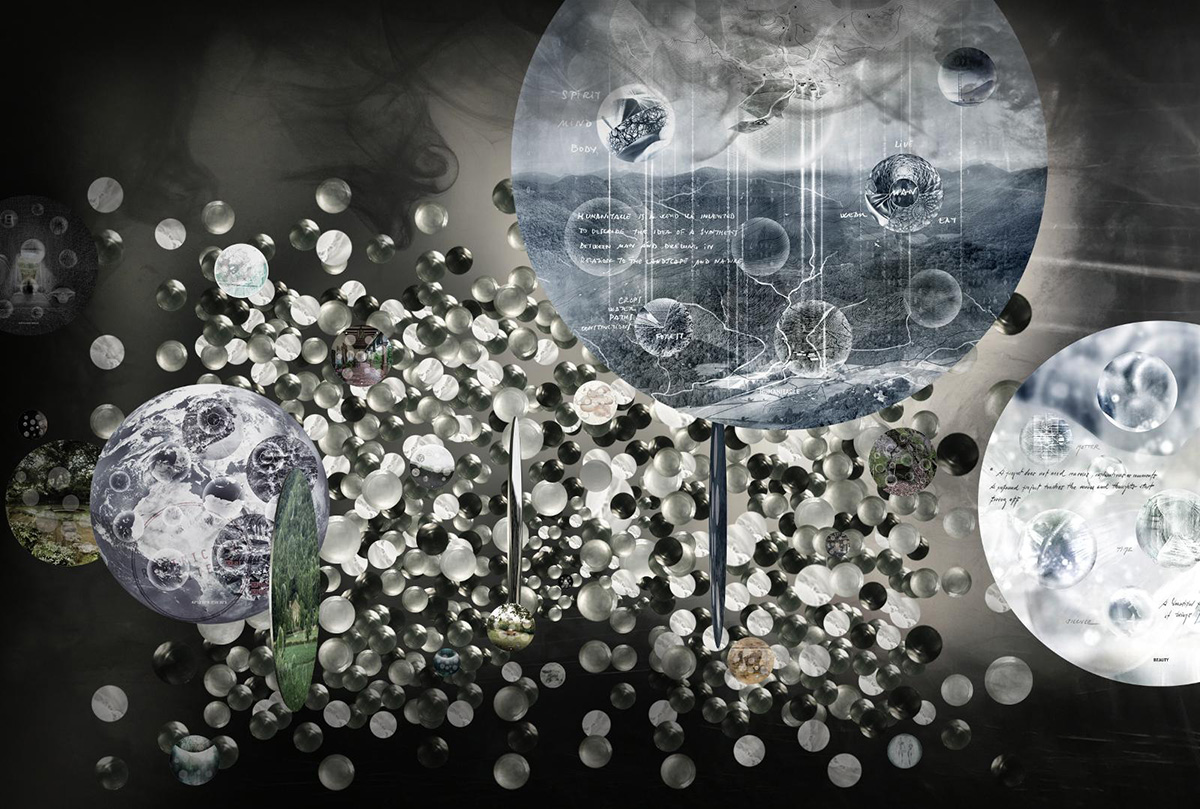 Image © RCR Arquitectes
RCR. Dream and Nature_Catalonia in Venice
The RCR studio was awarded the prestigious Pritzker Architecture Prize in 2017. In the light of this international recognition, we present an exhibition that introduces Rafael, Carme and Ramon's most intimate universe. The Biennale Architettura acts as a catalyst for all professionals that attend it to pursue inspiration, dreams, and intuitions. For this reason, it's so fascinating (and such an exercise in generosity) that extremely sensitive minds like those of Rafael, Carme and Ramon share their dreams and most enlightened aspirations. In Venice, for the first time ever, we are presenting the dreams of RCR. An utopia under construction.
Venue: Cantieri Navali, Castello, 40 (Calle Quintavalle)
Inauguration: May 24th and 25th in Venice
Promoter: Institut Ramon Llull
Image: Salonniers: Stanislas Zimmermann, Tim Kammasch, Marcel Bächtiger (left to right) with local Salonnière Laura Tinti, Venice, 2018. Image courtesy of biennials.ch
Salon Suisse: En marge de l'architecture
In the long history of architecture, such moments have always proved most fruitful when the discourse opened up to external insights, to ideas and inventions from other scientific and artistic disciplines. Today, in light of the rapid and fundamental changes in society, economy and politics, it is time to set sail again. If architecture is an island within the archipelago of the artistic and scientific disciplines, then the Salon Suisse 2018 is a ship that has left the harbour. From foreign shores, we will look back at architecture and explore its cultural and social relevance today. On this journey of discovery, we will encounter philosophers and anthropologists, writers, musicians and artists, comparatists and social researchers. By discussing their work and its link to architecture, the Salon Suisse will open new perspectives, not only on the potentials of architecture in the 21st century, but also on the hidden connections that have always existed among the different disciplines.
Venue: Palazzo Trevisan degli Ulivi, Dorsoduro, 810 (Campo Sant' Agnese)
Dates: May 24, September 13 - 15, October 4 – 6, Novembre 22 - 24
Promoter: Swiss Arts Council Pro Helvetia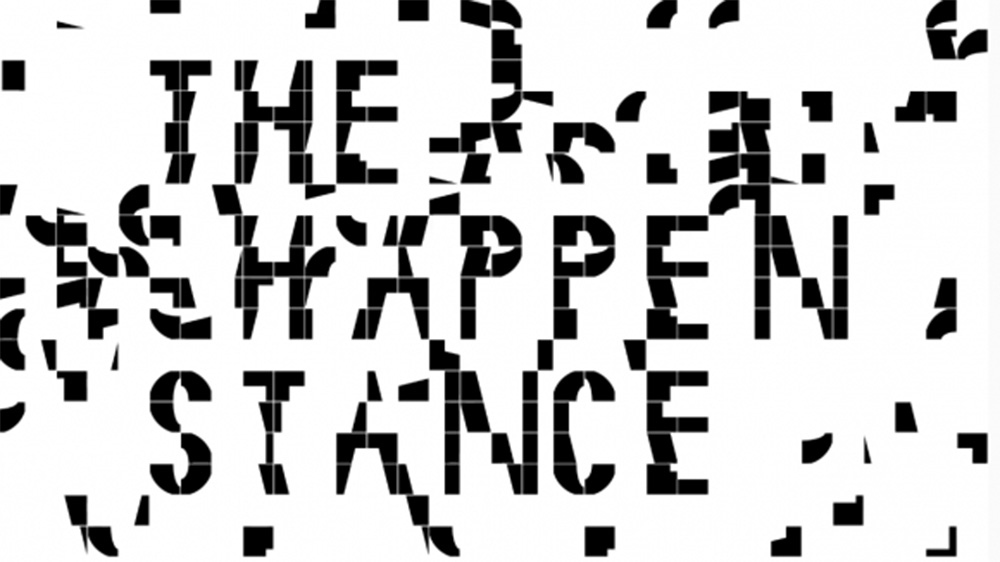 Image courtesy of Scotland Venice 2018
The Happenstance establishes a Freespace in the garden at the heart of Palazzo Zenobio, as a place to build new possibilities together for the freedoms we urgently need to claim – and demonstrating what can be built through mapping connections, bringing together needs, resources and ideas of Freespace in both Scotland and Venice. The space acts as an active archive (The Living Library of Ideas), where a team of Artists and Architects, experts in play, encourage everyone into a vital relationship with the built environment, using play as an active agent within the process of rethinking and reclaiming their Freespace. At the heart of Zenobio you will find a focus on young people, their capacities, their needs and their imagination harnessed to empower this energy in all of us. Our live programme includes animating other spaces out in the city. Likewise the Outdoor Cinema screenings focus on inspiring examples of individuals, organisations and situations that underscore this year's Biennale Architettura theme. We have a proposition for the visitor to our garden - expect to get lucky. This is the art of Happenstance.
Venue: Collegio Armeno Moorat - Raphael, Palazzo Zenobio, Dorsoduro, 2597 (Fondamenta del Soccorso)
Dates: The Happenstance activities will be based at Palazzo Zenobio from 26 May – 25 November 2018 (Collegio Armeno Moorat Raphael, Dorsoduro 2596, Venezia 30123).
Promoter: Scottish Government
Image courtesy of Macao
The word "free space" illustrates the "interactive" changing landscape and the intricate relationship between people and space. Due to the passage of time, the change of social dynamic, and the imagination of space among generations, stagnant spaces have been transformed into spaces with vitality and local aroma. The "interaction" between people and space endue a profound meaning, which we named it Unintended Architecture. Macao, an increasingly internationalised city densely packed with high-rises, fragments of Unintended Architecture could still be found, which scattered in the densely populated housing, hid in the quiet urban gardens, evaded in the bustling bazaar and flashed in the old stepping stones. Our architecture exhibition purposely selected the "playing cards" as our basic design component, which symbolises the rapid growing economy in Macao. By manipulating "playing cards" in different forms and combinations, Unintended Architecture will be re-illustrated in an abstract manner.
Venue: Arsenale, Castello, 2126/A (Campo della Tana)
Dates: May 26, 2018
Promoter: Cultural Affairs Bureau of the Macao S.A.R. Government; Macao Museum of Art8
Image © Romain Jacquet-Lagrèze's Hong Kong's Dizzying Vertical Density
Vertical Fabric: Density in Landscape
Vertical Fabric: Density in Landscape, demonstrates the urban conditions of Hong Kong and explores the freespace through towers. 100 Exhibitors, including architects from Hong Kong and overseas, are invited to design their towers of freespace, making statements on tower typology in the vertical city. 100 white tower models of 2.0 meters in height are open for the 100 exhibitors to re-define the spatial potential while maintaining its envelope as a collective urban form. The exhibition manifests innovation within constrains while generating extraordinary spaces from ordinary from. By installing 100 towers marching along the courtyard extending into of exhibition rooms, the venue illustrates the compactness of Hong Kong's urban form and provides a platform of dialogue with the world, shaping a discourse of Hong Kong's urbanism and vertical architecture. It also provides architects with opportunities to re-think the design of tower beyond, incubating visions when facing global challenges in technology, environment, and society.
Venue: Arsenale, Castello, 2126 (Campo della Tana)
Dates: May 26 – November 25, 2018
Promoter: Hong Kong Arts Development Council
Image courtesy of CA'ASI Association
Young Architects in Latin America
The exhibition underlines the important role played by the Latin American World today, as seen throughout its contemporary architecture. On the occasion of 16th International Architecture Biennale, the CA'ASI will open its doors to emerging Latin American architects in order to emphasize the creativity, originality and social commitment of their new architecture, and to help it gain world-wide recognition. Architecture-Studio has set up the CA'ASI Association to promote the dialogue between architecture, contemporary art, and the Biennale visitors.
Venue: CA'ASI, Cannaregio, 6024 (Campiello Santa Maria Nova)
Dates: May 26 – November 25, 2018
Promoter: CA'ASI Association 1901
Image courtesy of world-architects
Young Talent Architecture Award 2018
The Young Talent Architecture Award (YTAA) is promoted by the Fundació Mies van der Rohe with the support of Creative Europe as an extension of the European Union Prize for Contemporary Architecture – Mies van der Rohe Award. The exhibition presents the designs of the 8 YTAA finalists and the 4 winners. Together with images, drawings and models, other tools such as videos are used to explain graduation projects. The exhibition counts with these documents produced by the authors of the designs and is complemented with the Awards Ceremony and a debate on September 20 in which the theme of the Biennale Architettura 2018 Freespace, the main topics of the "European Year of Cultural Heritage" organized by the European Commission, and those issues which arise from the results of YTAA will be discussed by the winners, the jury members, the Future Architecture platform participants and other guests. The Fundació Mies van der Rohe fosters debate on and awareness of themes related to contemporary architecture and urban planning. Outstanding among its activities is the organisation, jointly with the European Commission, of the Young Talent Architecture Award which aims to support the talent of recently graduated architects, urban planners and landscape architects who will be responsible for transforming our environment in the future.
Venue: Palazzo Mora, Cannaregio, 3659 (Strada Nova, San Felice)
Dates: May 26 – November 25, 2018
Promoter: Fundació Mies van der Rohe
Top image: View from Arsenale, image © Andrea Avezzu, courtesy of Venice Architecture Biennale