reSITE offers special discounts for reSITE Conference 2018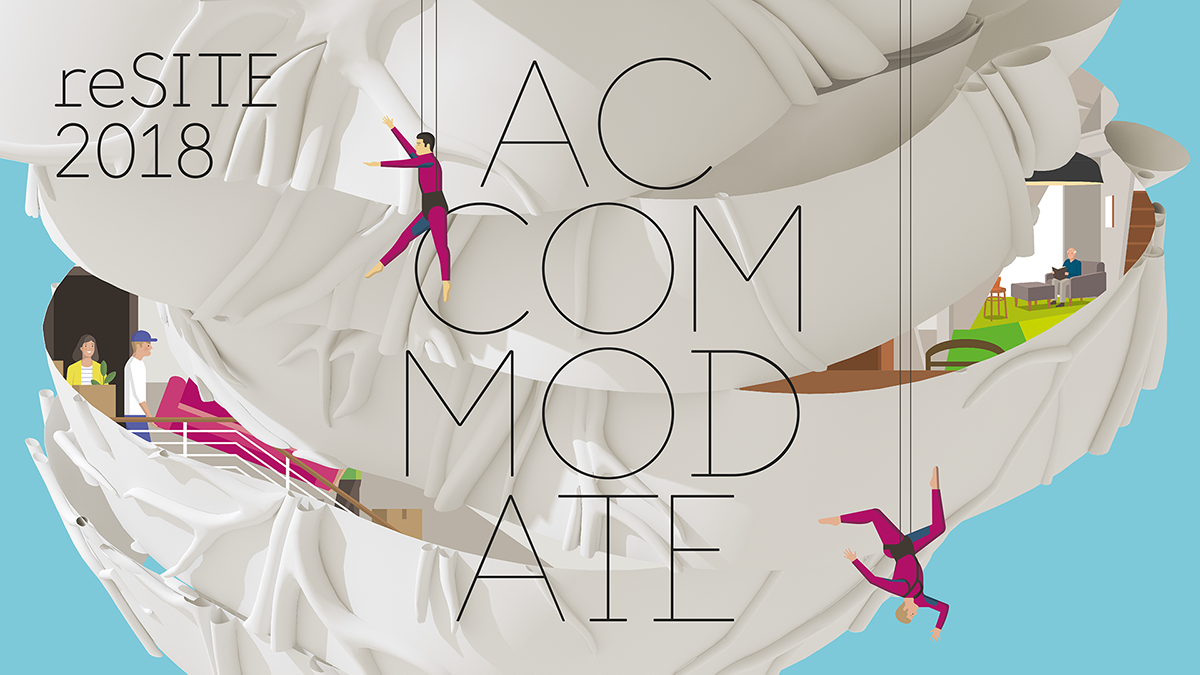 reSITE, the annual international forum showcasing better solutions for our urbanised world, has offered special discounts for this year's conference, which will be held on June 14–15, 2018 at Prague's Forum Karlin.
reSITE 2018 will present a series of keynotes, panel discussions, field trips, interactive workshops, tours, parties, with an unforgettable dinner at this year's event. reSITE is a one-of-a-kind experience combining the best ideas in the world from the bottom to the top.
Video by reSITE
From left to right: Michel Rojkind (image © Santiago Ruizseñor), Jeanne Gang (image © Studio Gang), Partner Reinier de Graaf (image courtesy of reSITE) and Richard Burdett (image © B. Perezf)
Celebrating the seventh edition of the conference this year, the reSITE 2018 will focus on the future of housing and housing of the future. The event, conceived as the most interactive architecture and urbanism event of the world, will present 50 international speakers from 30 countries, surrounded by a 1000+ audience gathering architects, planners, bottom-up innovators and municipal and private sector leaders.
World Architecture Community is official media partner of this year's event and will be bring you the hottest topics, live-discussions and keynote sessions from the two-day event with exclusive interviews.
Foro Boca in the Coastline Of Mexico. Image © Jaime Navarro, courtesy of Rojkind Arquitectos
Jeanne Gang, Michel Rojkind and OMA's Reinier de Graaf are amongst the confirmed guests to speak at reSITE 2018's conference, as well as Sou Fujimoto, Anita Roth - Airbnb's Head of Policy Research, Marcus Fairs, founder of Dezeen.
Professors, researchers and nonprofits can register by using the promo code Nonprofit2018 to get their 60% discounted tickets. reSITE's #WomenMakeCities pass for all the women who make cities better as architects, designers, urbanists and municipal leaders, has also been extended. Women Make Cities pass offer 70% off over regular tickets. In addition, all AIA Europe Members get 40% off over regular tickets by using the promo code AIA2018 during registrations. It's unlimited!
Solstice on the Park. Image © Tom Harris, courtesy Studio Gang
Jeanne Gang, the Founding Principal of Chicago-based Studio Gang and the architect whose name made the hot list for this year's Pritzker Prize is one of the most anticipated guests to speak in Prague this June. Her work at a recent MoMA exhibition "Foreclosed: Rehousing the American Dream" will be a highlight.
The new program tips for reSITE 2018 ACCOMMODATE also include Sou Fujimoto's lecture. Sou Fujimoto is changing the landscape of many French cities. What is his approach to residential architecture and how does he incorporate the green layer to his design?
Sou Fujimoto, Mille Arbres. Image © SFA+OXO+MORPH
Mini Living has created sensation at Milan Design week. Participants will meet its Creative Lead Oke Hauser in Prague, speaking on how to limit our footprint while creating new forms of living in cities.
What is the OPod by Cybertecture? James Law will explain his idea of a compact, tubular unit providing everything that a future urban dweller will need in a living space, while Anita Roth, Airbnb's Head of Policy Research, will join the conference from California.
Furthermore, Marcus Fairs, founder of Dezeen, will introduce a premiere of Dezeen's new documentary Elevation on how drones will change our cities. He will also moderate and lead panel discussions.
Last but not least, OMA's Partner Reinier de Graaf's first book "Four Walls and a Roof," will be revealed at the event, where all participants expect him to explain that architecture will always be flawed as long as humans conceive, create and build it.
From Japan, India to Puerto Rico, and from corporate models for future housing to radical, progressive concepts, reSITE 2018 will present the most diverse line-up ever, featuring the brightest minds, architects and change-makers of the urban planet.
"Warning: Controversial dialogues will happen, surprises may too!," stated reSITE.
Registrations is open, with a huge discount for Students and Women within the scope of reSITE 2018's "Women Make Cities" campaign, with several options for professionals.
Top image © reSITE
> via reSITE