Construction begins on SPF:architects' "rumblefish" bridge in Los Angeles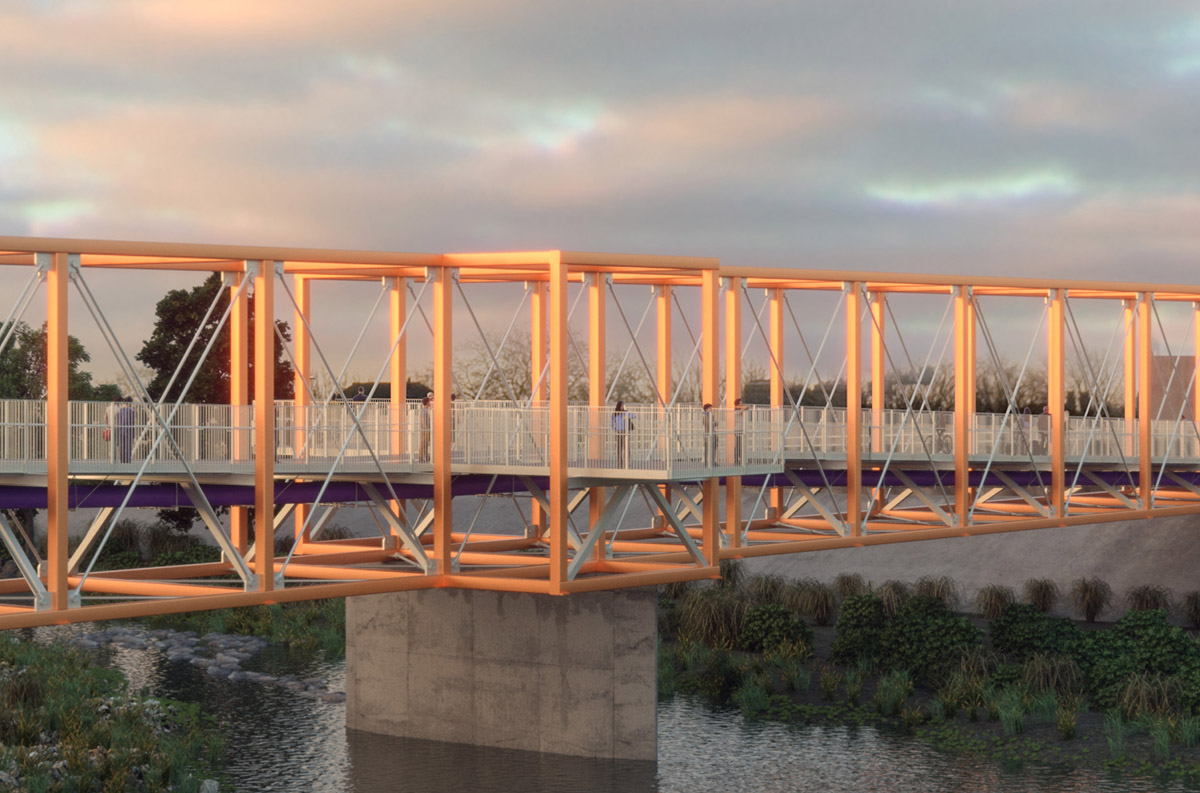 Construction work begins on SPF:architects' new bikeway and pedestrian bridge, resembling a "rumble fish" with its orange-coloured exoskeleton in Los Angeles. SPF:a has also released new images of the bridge to show how it will look like with its clear materiality, colour and boxy structure within the context.
Called Taylor Yard Bikeway & Pedestrian Bridge, the 400-foot (121,92-metre) pedestrian bridge will span across the LA River and connecting Elysian Valley (Frogtown) to Taylor Yard, a 42-acre (170,000-square-metre) industrial parcel and former railyard site at the center of the city's river revitalization plans.
Playfully referred to as Rumblefish in reference to the 1983 Coppola film about rival gangs and as a symbolic gesture to the area's own history of gang violence, SPF:a envisions the officially-named Taylor Yard Bikeway & Pedestrian Bridge as a community collision of the peaceful kind, both a meeting point and a space for quiet contemplation of the river.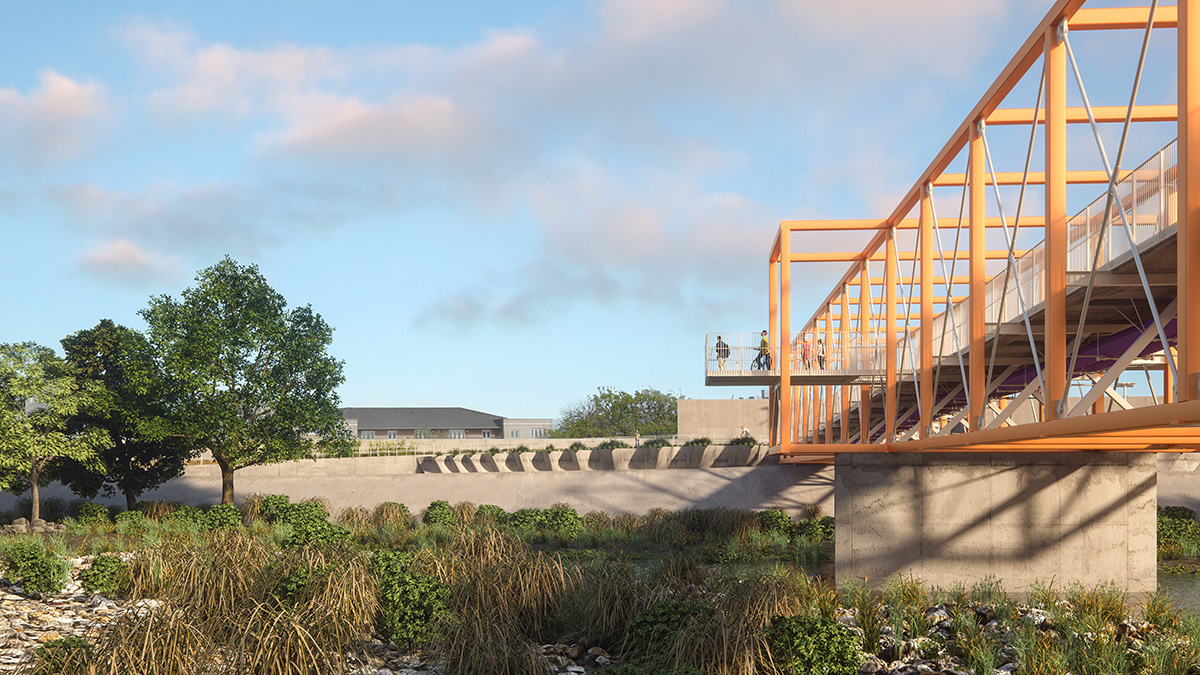 The general structure of the bridge takes cues from classic railway bridges and the mid-20th century Los Angeles Case Study Houses, its simple geometric design and deliberate choice will employ the lightest structural elements possible (tube steel, wide flange steel, and steel rods) create the impression that the bright orange bridge simply "floats" across the river.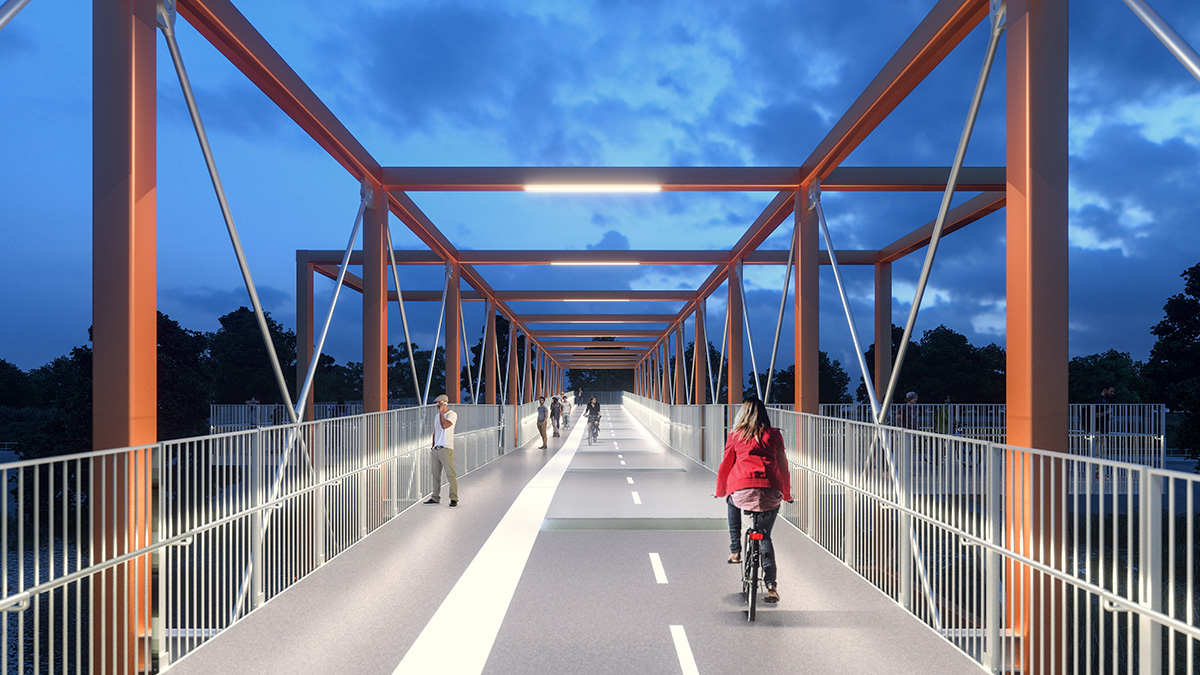 "The architecture of Rumblefish is uncomplicated, essentially the visual equivalent to an oversized box truss sloping from east to west," said SPF:a.
"Like the bridge's overall design, the connecting river path similarly seems to "float" within the steel beam medley, as the walkway tilts to meet the different elevations of the banks while the exterior structure itself remains level," added the firm.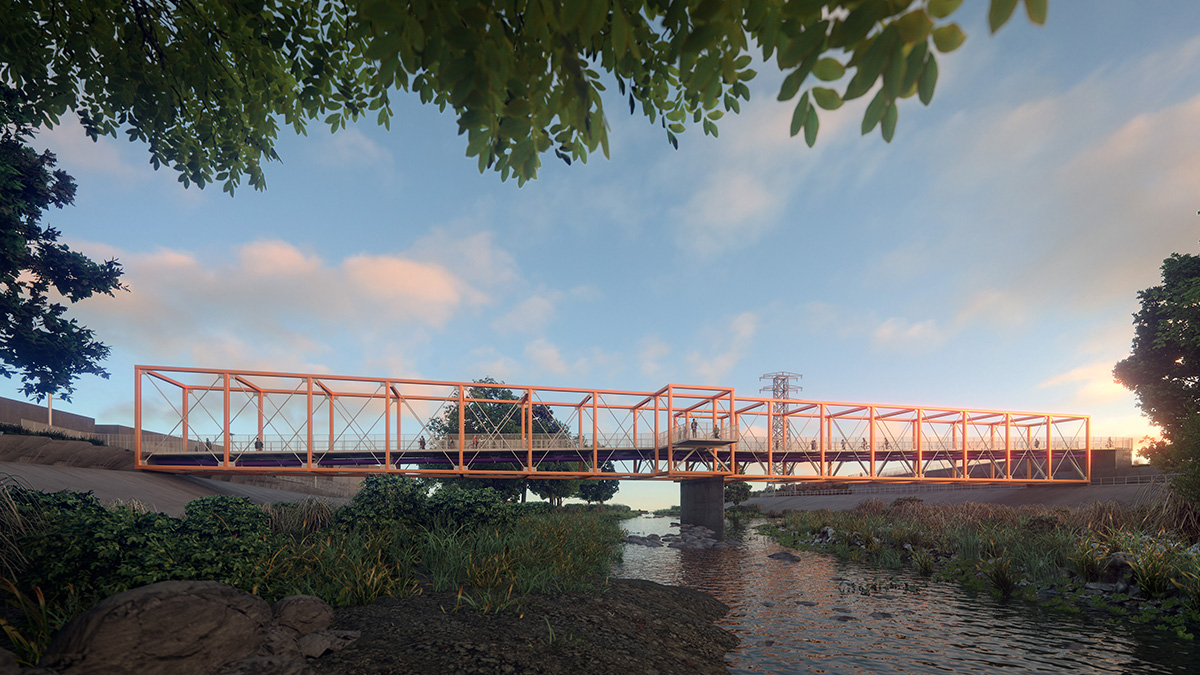 This track is an extension of the roads and walkways on terra firma and is the representation of the city's path as it passes over the bridge—the truss is there to simply hold this path in place. In February, the City Council donated $21.7 million to the bridge. Construction work will begin in July and it is expected to open to the public in the second half of 2020.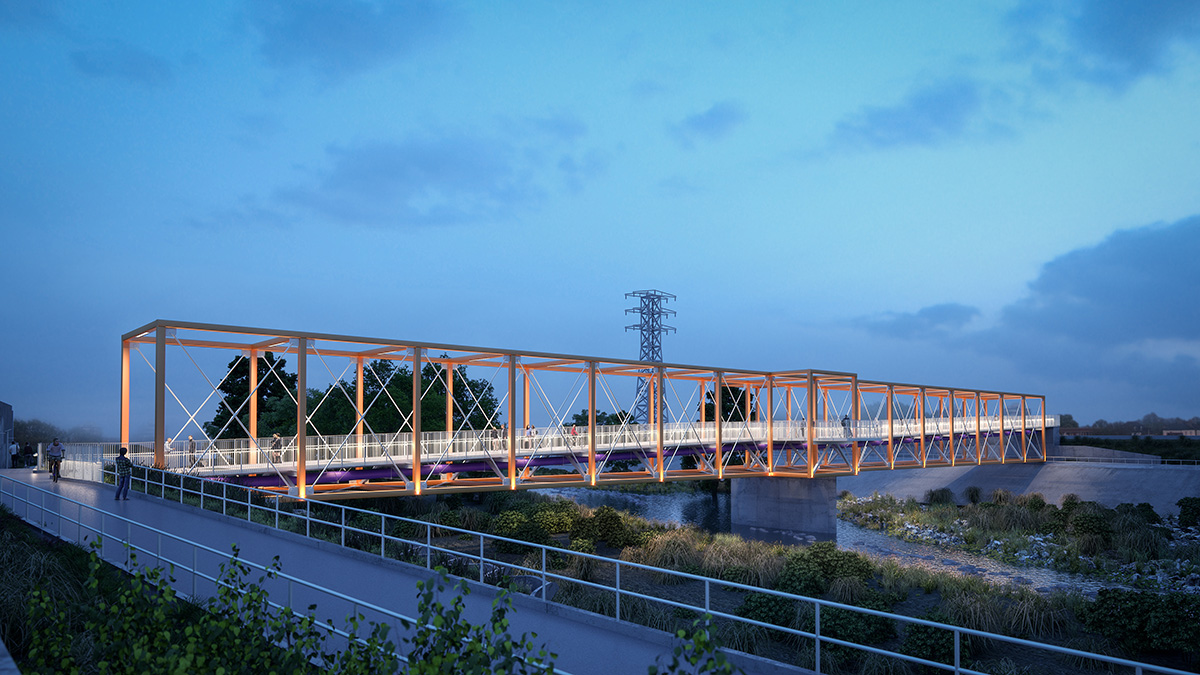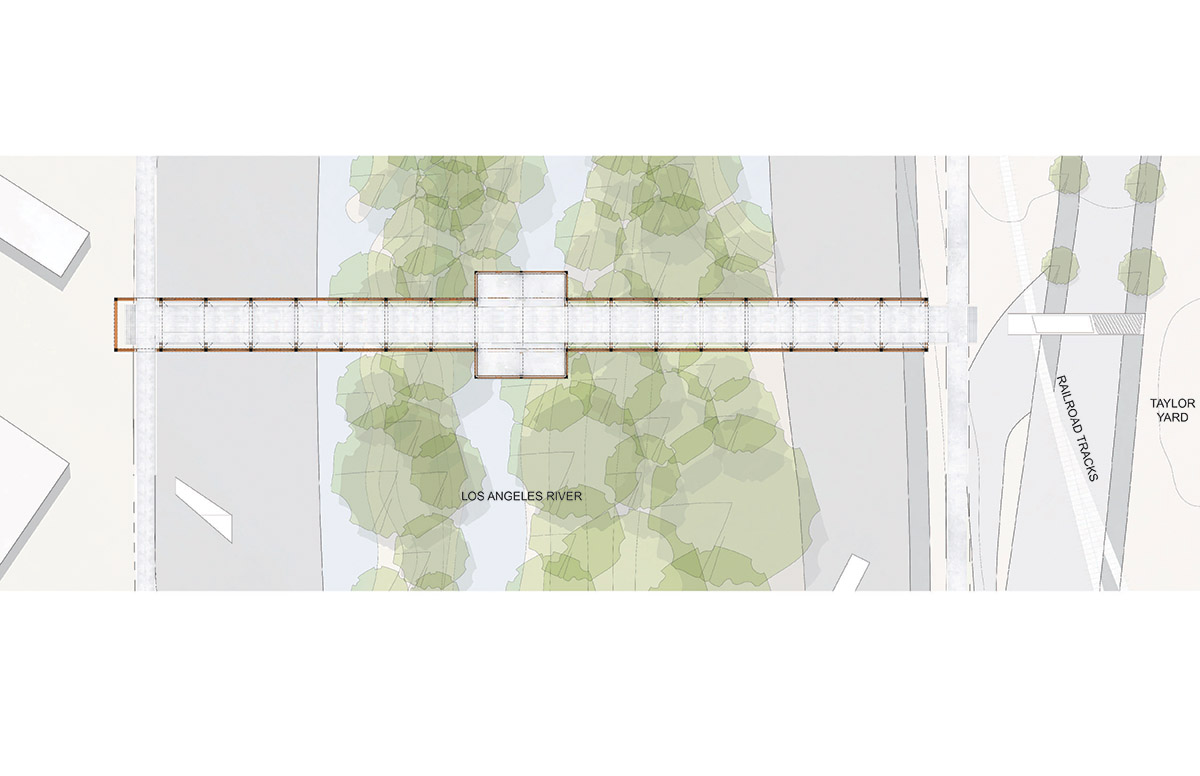 SPF:architects recently completed its new bridge with curvy canopy in long beach, California earlier this year. In addition, the studio unveiled plans for the Anaheim Performing Arts Center in California, the tree-inspired scheme will feature circular patterns and tree-like structures with a flowing landscape to create a world-class destination for the performing arts in Anaheim.
All images courtesy of SPF:a
> via SPF:a