OMA and LOLA's Feyenoord Stadium begins Technical Design Phase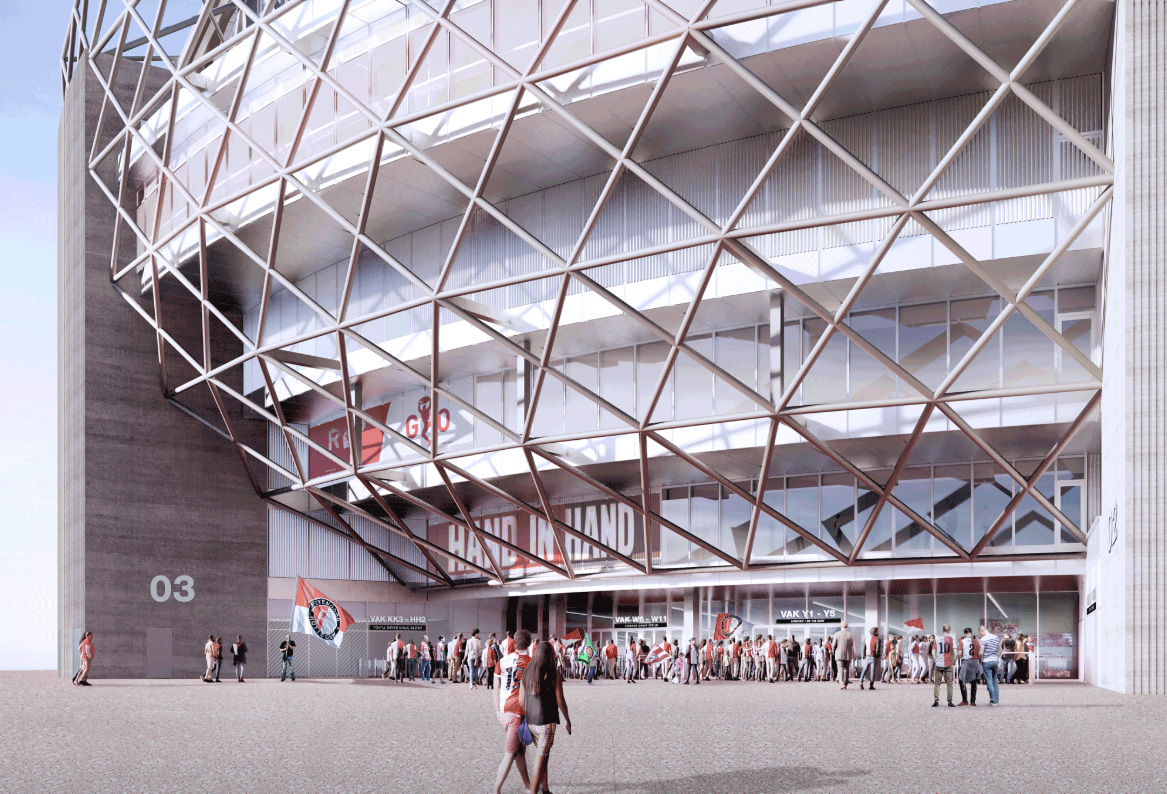 The new Feyenoord Stadium in Rotterdam begins the technical design phase this week. This is based on the decision of Feyenoord Rotterdam and Stadion Feijenoord to move forward to the next stage of the stadium's development.
The stadium is designed by OMA/David Gianotten in collaboration with LOLA Landscape Architects. David Gianotten has stated: "OMA is delighted about the decision of Feyenoord to move forward with the Technical Design of the new Feyenoord Stadium, and we are grateful for Feyenoord's trust in OMA as the lead architect for the project's new phase."
"Our team is full of energy to work out optimal design solutions, a business case, and definitive plans for the project."
Image courtesy of OMA
Image courtesy of OMA
The ambition of this project is to further strengthen the football club and to rejuvenate the area of Rotterdam-Zuid. This has led to the development of the new Feyenoord Stadium as part of Feyenoord City, where the masterplan is designed to transform Rotterdam-Zuid into a well-connected and vibrant neighbourhood.
The stadium is located along the river Nieuwe Maas in Rotterdam, the Netherlands and will have a 63,000 capacity.
Image courtesy of OMA
Image courtesy of OMA
According to OMA, "this new phase marks an important step towards realisation of the project – a future-proof infrastructure for football and daily activities in the surrounding communities."
OMA had presented its first preliminary plans in 2018, the masterplan was adopted by the Rotterdam City Council in October 2019 and the finalized plans were submitted in June 2020.
The construction is scheduled to begin in 2022 and will be completed in 2025. The project is led by OMA Managing Partner, architect David Gianotten, together with associate Kees van Casteren and project architect Shinji Takagi and Sandra Bsat.
Top image courtesy of OMA
> via OMA