"Village 2047" Competition Entry: Gruham: Re-Learn the already known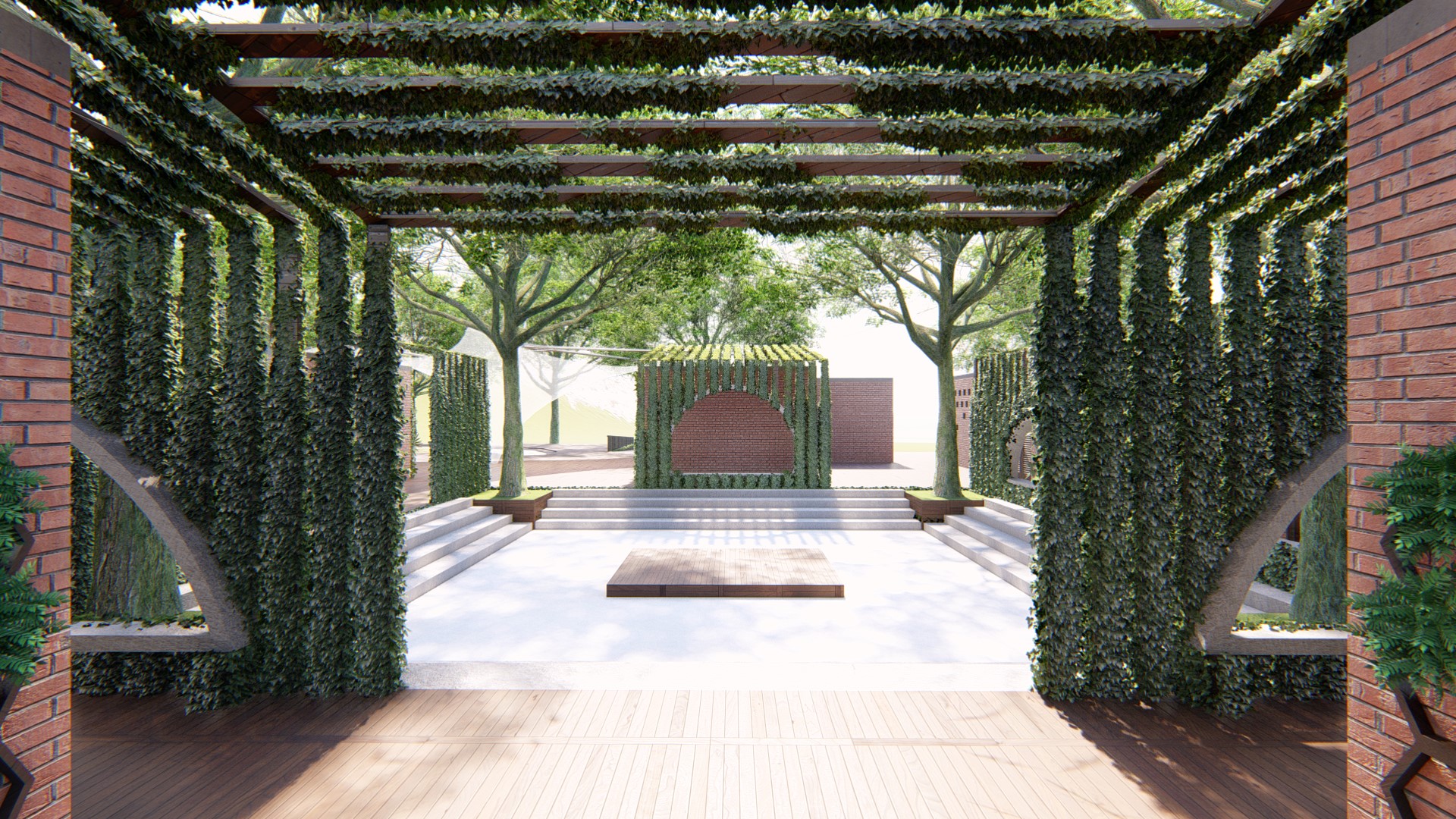 This is synopsis of one of the entries for "Village 2047", an International Design Competition by Ultra Tech's India-Next Campaign. The initiative is designed to endorse all possibilities of an idea that can make a difference. This design proposal titled "Gruham": Re-Learn the already known – a school of Innovation principled on Project Based Learning was prepared by a trio of young Indians – Mayank Gupta, Pooja Kumari and Pappal Suneja.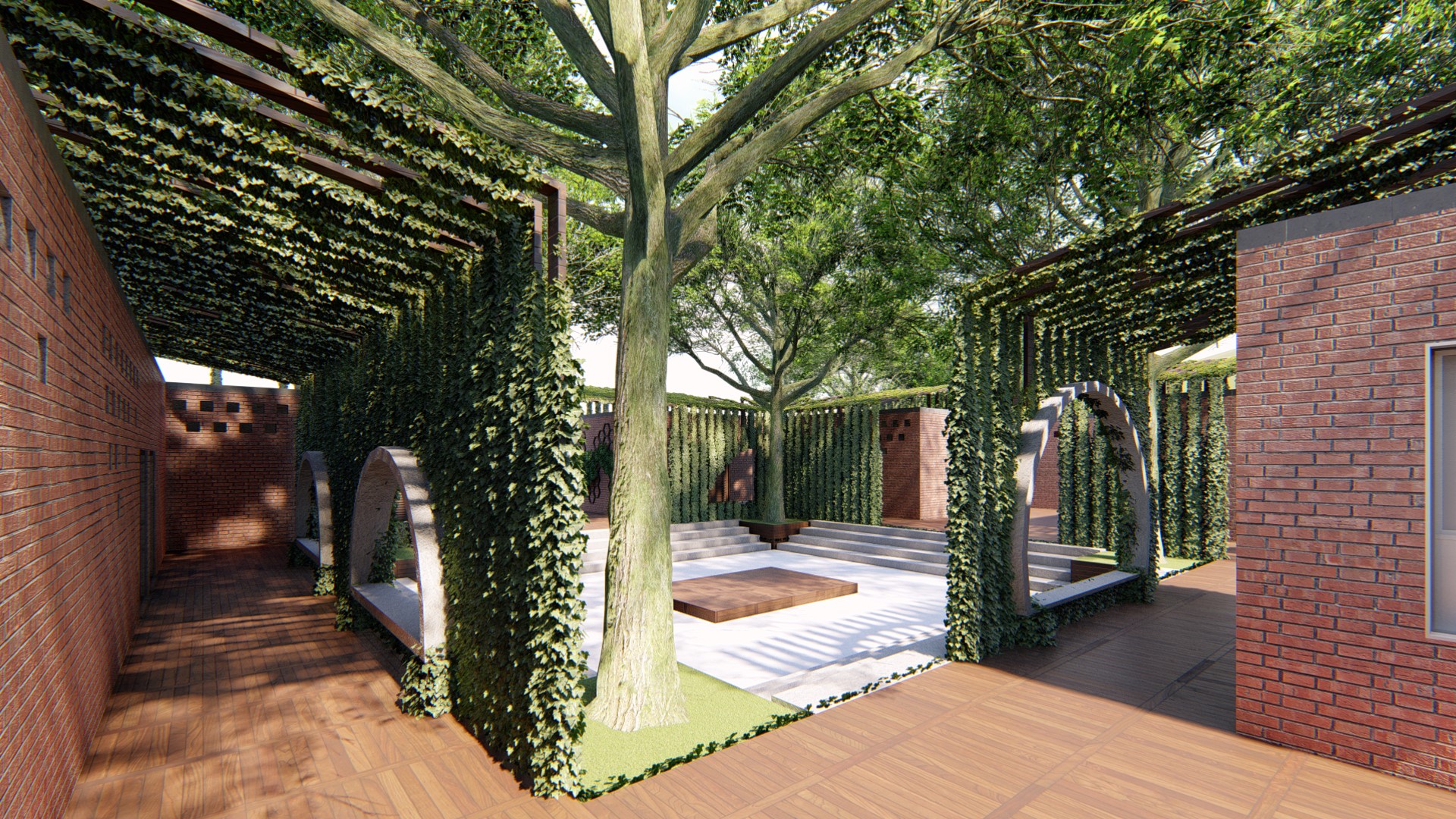 A Village in the Indian context is primarily associated with a rural backdrop, fresh air, handicrafts, preparing food from scratch and at the same time, the one facing water shortage at times, issue of safe sanitation, fluctuating Electricity etc. Why can't we bring a change in outlook? The villages should be looked at as a Self-sufficient community. Here the case taken for Village 2047 is of Akeri Village in Sawantwadi that falls in the Konkani Region of Maharashtra. The Village predominantly comprises of Heritage Structures & Konkani Pickles, Squash, and diversely flavored Papad are being prepared in almost every household. The Architectural & Design Solution calls for promoting tourism, making people learn the better aspects of learning & teaching via Project Based Activities. There is an Open learning environment and scope for experimentation involved.
The vision of the intervention is to make Innovation as 'Thought of life' towards overall progress and Development. The Design proposal is of a planned community with a 'School of Innovation' that Quests for Ideas and has a prime motto to encourage lateral thinking processes and have a multi-disciplinary approach in teaching – linking vocational knowledge, arts and crafts. There is a provision of Screening plays, exhibitions, lectures, and hands-on training programs.
Also, people need to realize the potential of the Digital Platforms and Social Media to spread awareness about the craft that they are working on. This shall also enable people to conserve, promote and protect the heritage around and respect the same. The orientation of the built mass is predominantly N-S to enable comfortable working environment both indoor and outdoor. All the outdoor spaces are partially covered to make the best use of the same in all times of the day.
The Design Characteristics incorporated are the use of pergolas with vertical plantations to provide soothing outdoor space for all kinds of activities, interaction & gatherings. Water source is replicated in the form of 'Moti Talab' (Pearl Pond) that goes well with the heritage of that place & as a major point of attraction. Brick Jalis act as screening between diverse functions and at the same time infuses fresh air and provide cross ventilation to the entire built complex. Load Bearing Structure system with exposed brick masonry that blends well with the rural backdrop.
Further, there is a Tensile fabric structure is erected in the transitional space between the pond and the built mass for emphasizing the entrance and creating a unique element also used as Panchayat Sabha Space. The entire complex is covered with treated wooden flooring so that people if want can walk barefooted and comfortably do their chores/else they can use indigenous footers. This also caters to make the place maintenance free.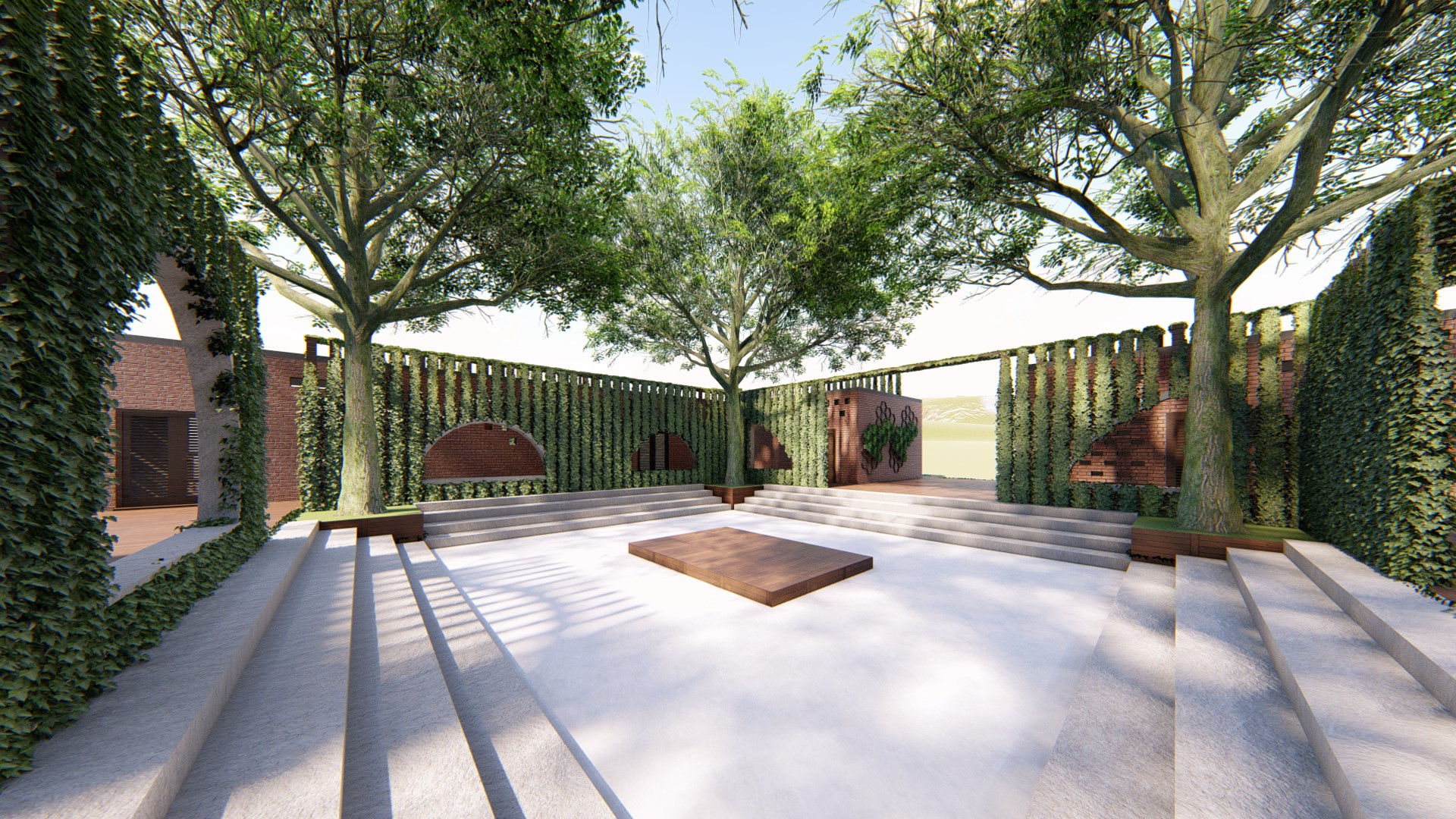 Facilities' provided comprise of a central common space created for interaction and gathering. The green expanse of Vertical plantations along with the play of light and shadow with pergolas being toppled over the built mass makes it quite interesting. There is a Large open space for setting up a weekly flea market to showcase and sell the craft being put up by the inhabitants. Community health center with an Out-Patient department, Minor OT and a resident doctor that shall cater to the health attributes of the entire village.
The Working women area just next to the practical classroom with storage facility so that the Konkani craft, dry food, and snack items is not only taught by amateurs. But, they get a platform to be able to market it well and always have a sense of creative innovation involved to reach larger masses outside the Village. There is a Library with a large collection of literature and heritage to enable a reading-friendly space for the people of the School as well as the villagers. Meeting Rooms, multi-purpose hall & lecture rooms work in a dual function for imparting education and for hosting educational and vocational conventions for cross-village interactions.
All Images © Mayank Gupta, Pooja Kumari & Pappal Suneja