MVRDV is honoured to receive International Architecture Award 2020 for Valley Project
MVRDV has announced that they are honoured to receive the International Architecture Award 2020 for the Valley project. The project is located in the Amsterdam Zuid Business district (Zuidas), the Netherlands and is currently under construction.
The municipality of Amsterdam has selected MVRDV and EDGE Technologies for the development of the P15 Ravel Plot on the Zuidas. The competition began in 2015 and the completion of construction is expected in 2021.
The aim of the project is realising a multifunctional building, with an area of 75.000 m2. This will include a mixed programme of offices, residences and amenities. The building will consist of 7 office floors, 196 apartments and a three-story underground parking.
MVRDV states that "the project derives its name from the publicly accessible terraced valley that is spread out in-between its three mixed-use, towers."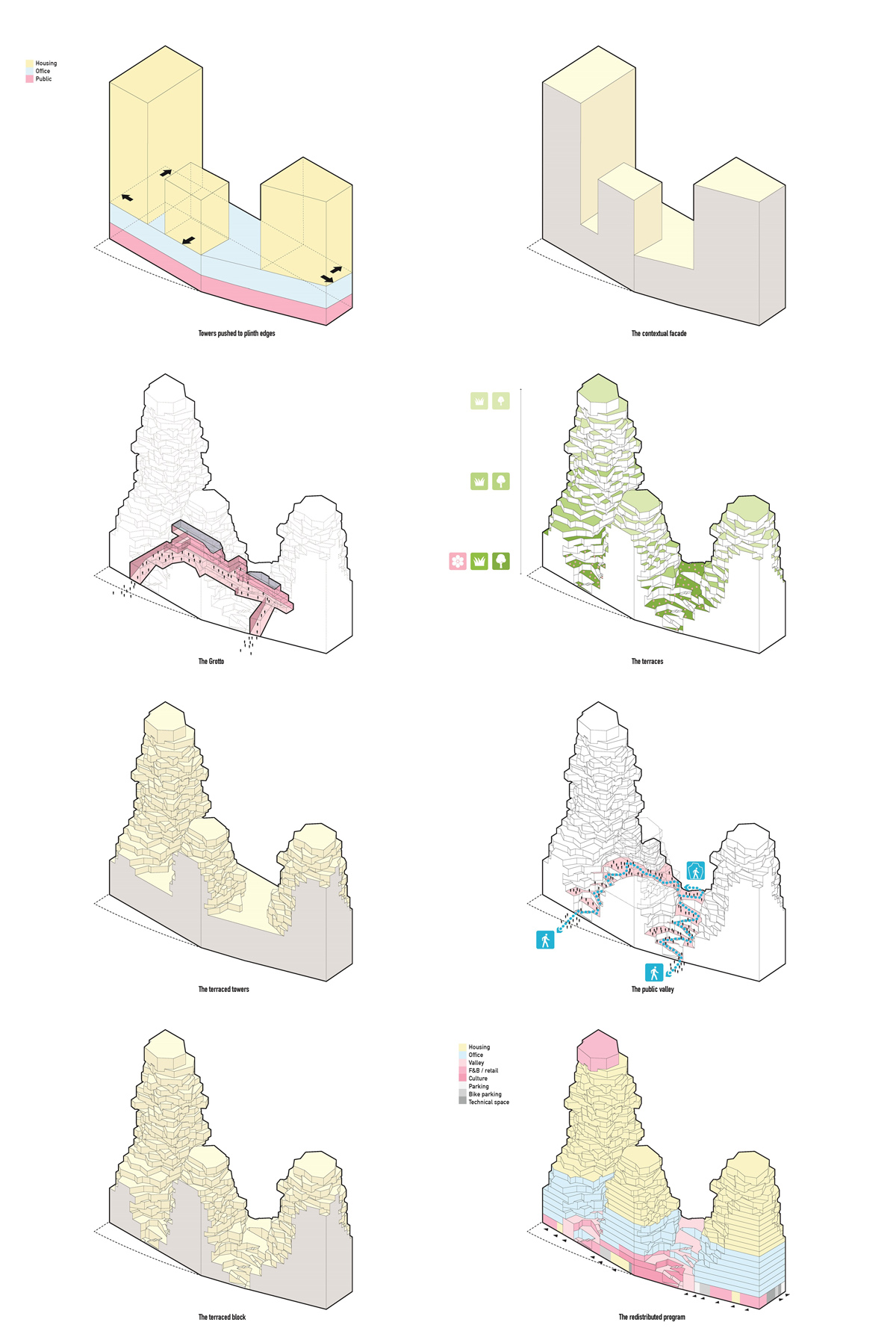 MVRDV about the concept of the building: "Valley aims to transform the area of Zuidas into a more liveable and complete urban quarter, by welcoming large amounts of residents and additional public facilities. From the street level, a pedestrianised path leading over the building's lower levels passes shops, terraces and roof gardens."
MVRDV has collaborated with renowned landscape architect Piet Oudolf, who designed the project's vegetation to create a year-round green appearance.
Ever since the Expo 2000 Pavilion in Hannover, MVRDV has been researching how plants can thrive on buildings. They have investigated the selection of the right plants/species, the soil and the development of irrigation and maintenance, in order to "move closer and closer to their [our] green dream!"
All images courtesy of Vero Visuals, via MVRDV