Studio Eiraji reveals its competition proposal for Abbasabad Memorial in Tehran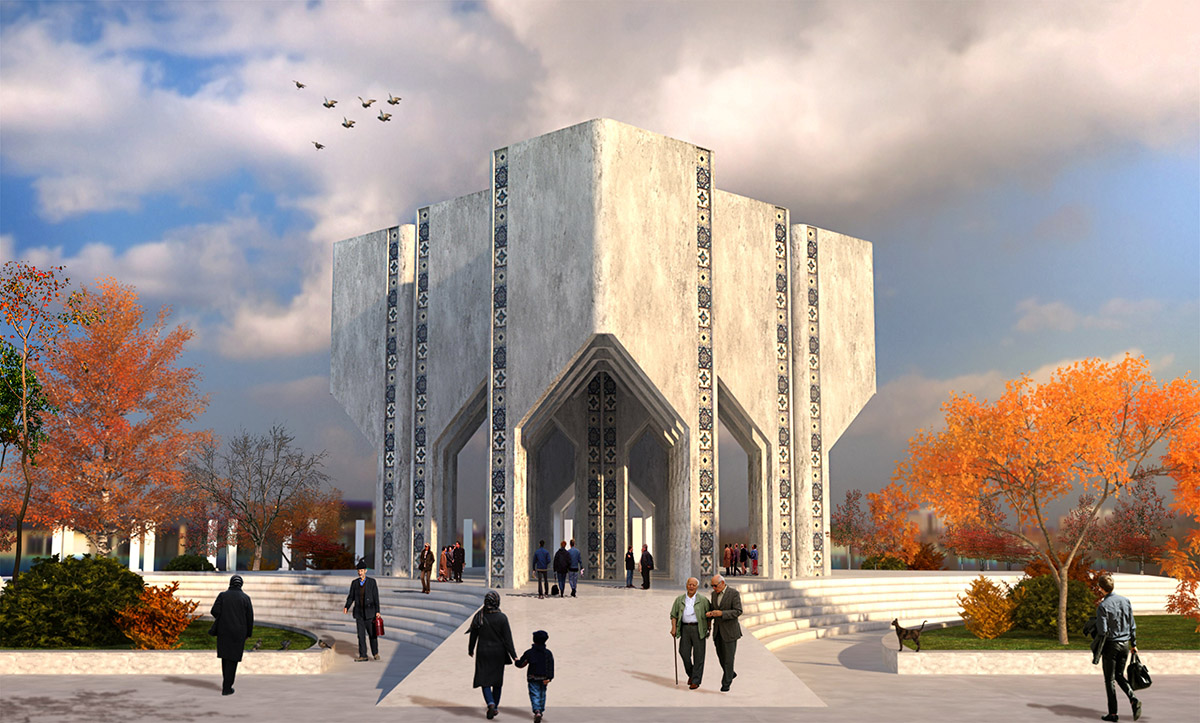 Studio Eiraji, led by Javad Eiraji, has revealed its competition proposal for Abbasabad Memorial (Sarbaz-e-Vatan) in Tehran, Iran.
The studio tried to combine tradition and modernity in this proposal, which emerges as one of the main goals of design and creation studio, in which Studio Eiraji tried to create and join many national and international competitions and events to reach this aim.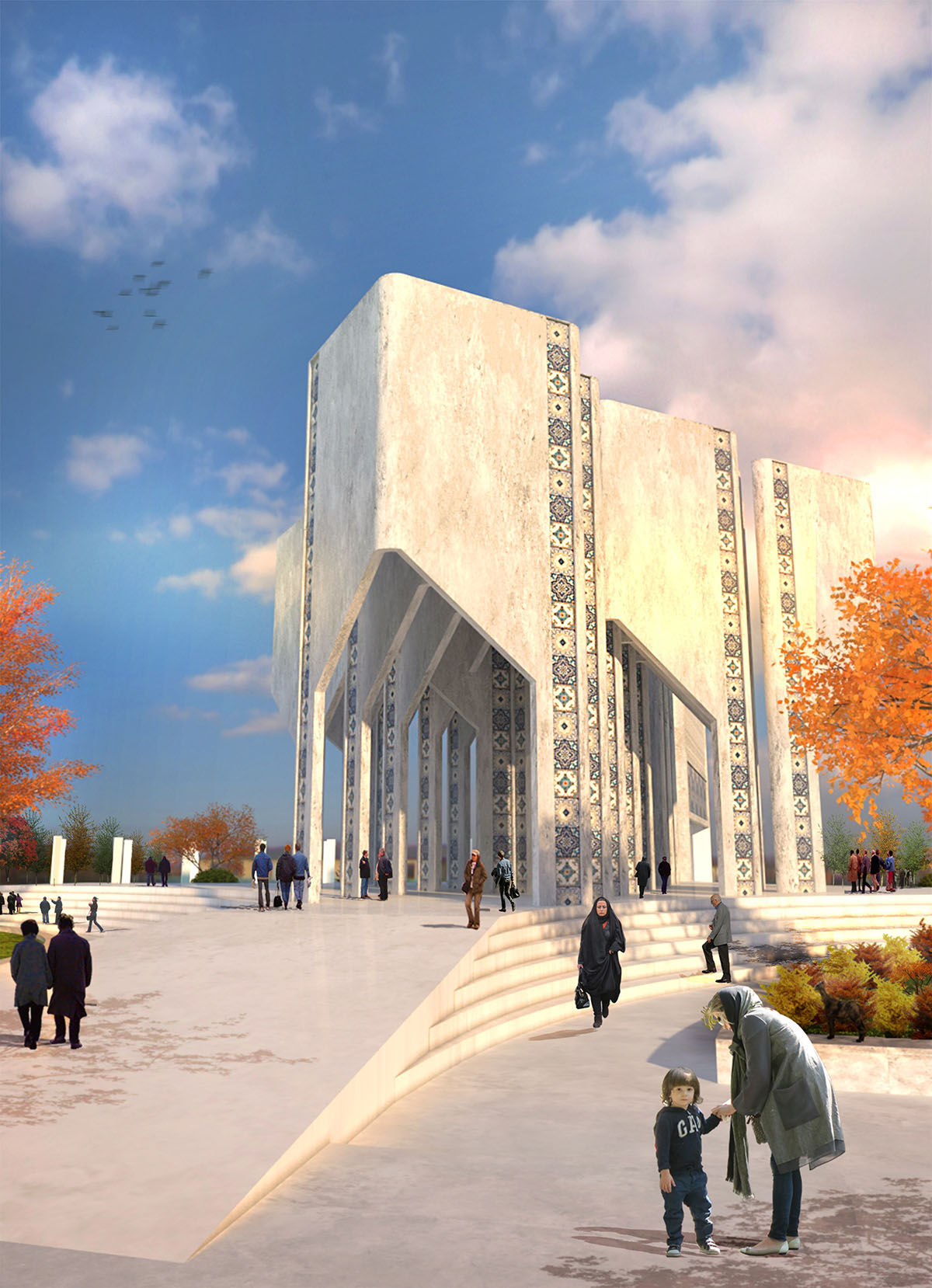 How to be updated and using new technologies, forms and all the things which today generation likes in one hand and keeping the tradition and identity in the other hand, is the factor that Studio Eiraji is searching for it in its architecture and urban design projects.
Abbasabad is one of the most important regions of the capital city Tehran which the municipality had and have big programs and plans for it.
Developing green spaces and parks and constructing important buildings of the country, such as Islamic Revolution Museum, in this region shows what an important region it is.
Abbasabad company, is the main leader of this region for developing mentioned goals. This company had shared a new competition for a memorial called "Sarbaz-e-Vatan" which means the soldier of the country that must show the religious thoughts of a soldier.
In this project, Studio Eiraji, tries to use Islamic and traditional meanings as form elements and motives beside an updated-new-technology-used atmosphere.
The team used rhythm, composition, material, color, landscape view, site analysis and a combination with the projects around as the key design components of the project.
"This project is not just a form-design project, it's also a space-design one which from the entrance that the user tour starts, up to the last steps, tries to show how a soldier can be brave and gives his life for his people and by passing the path, the user comes to the central part of the project which the main memorial is designed there," said Studio Eiraji.
"Playing with forms in the middle of the project to show peace, paying attention to the section design and using Islamic architecture factors, are some other important details of this project," the studio added.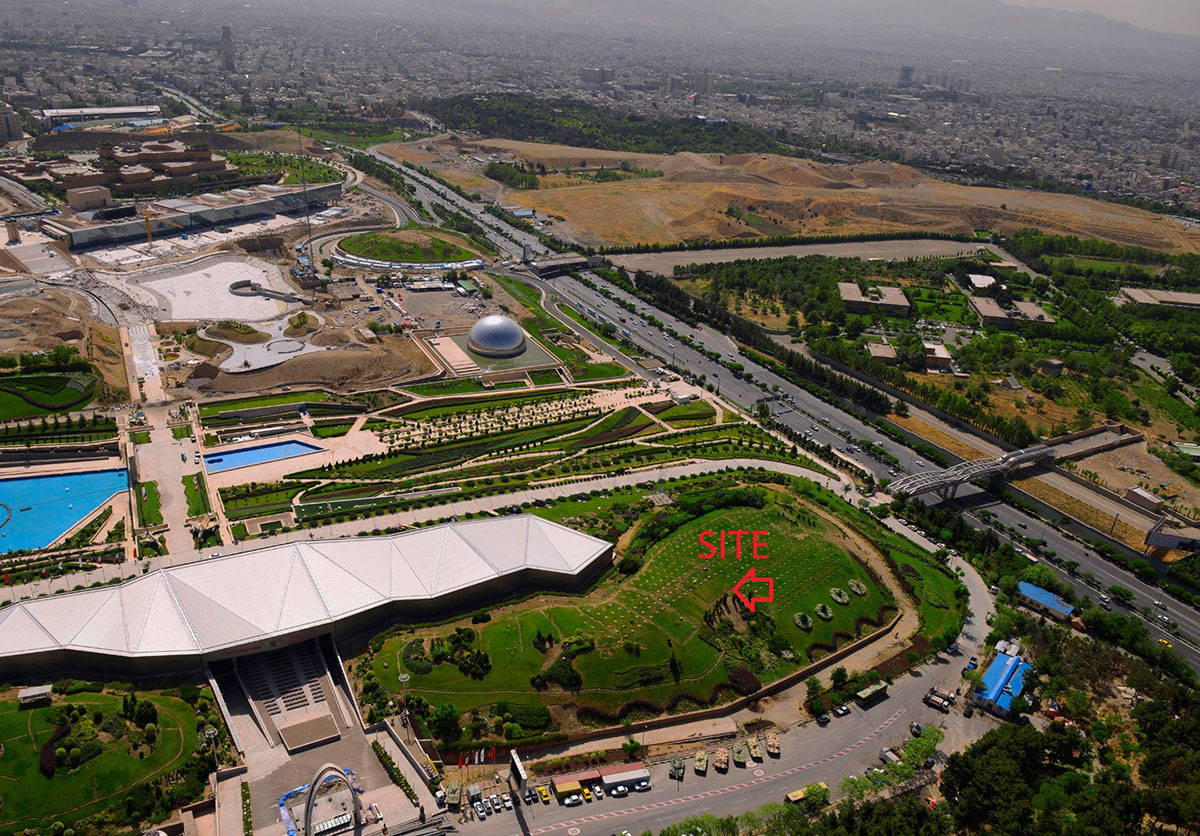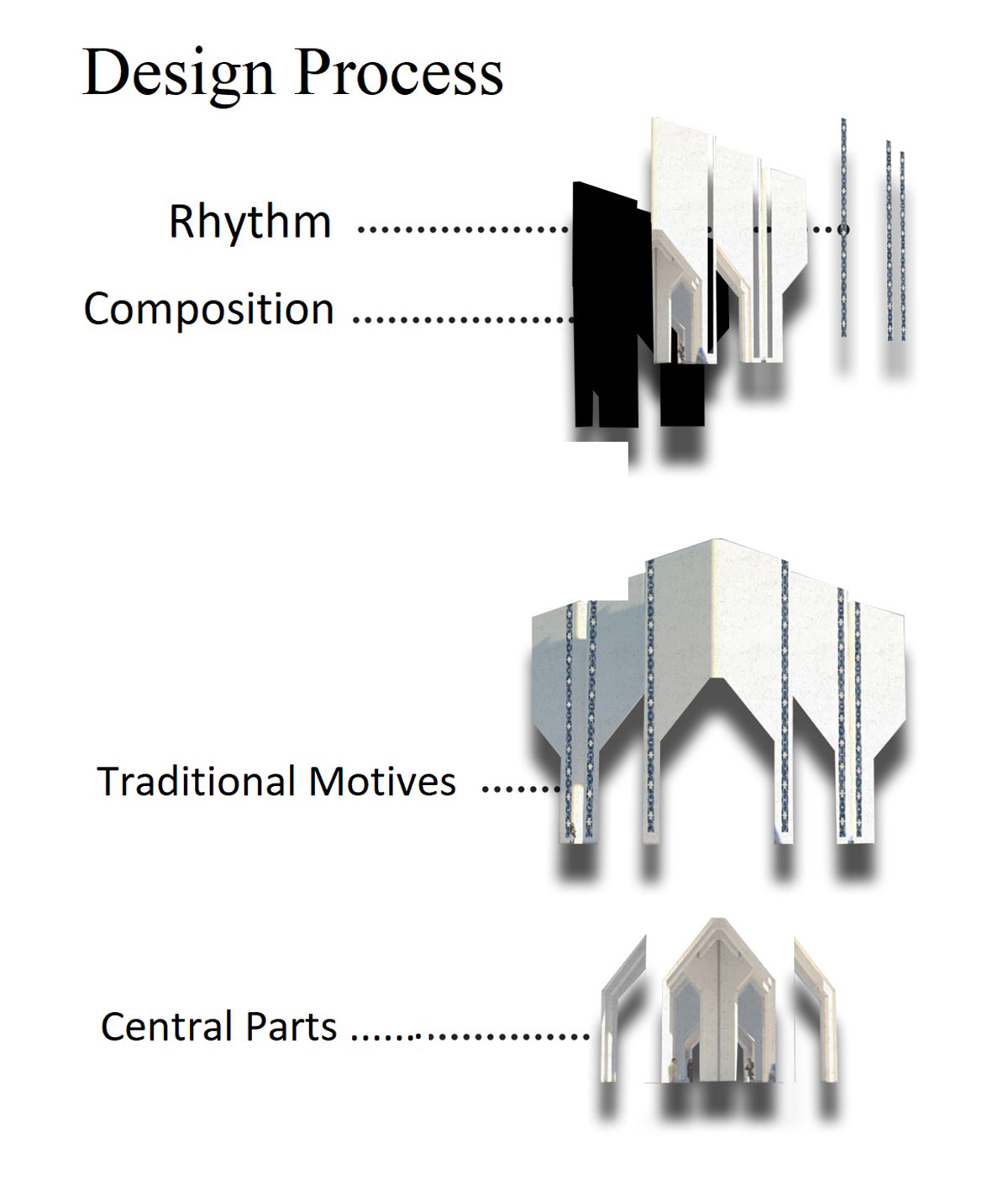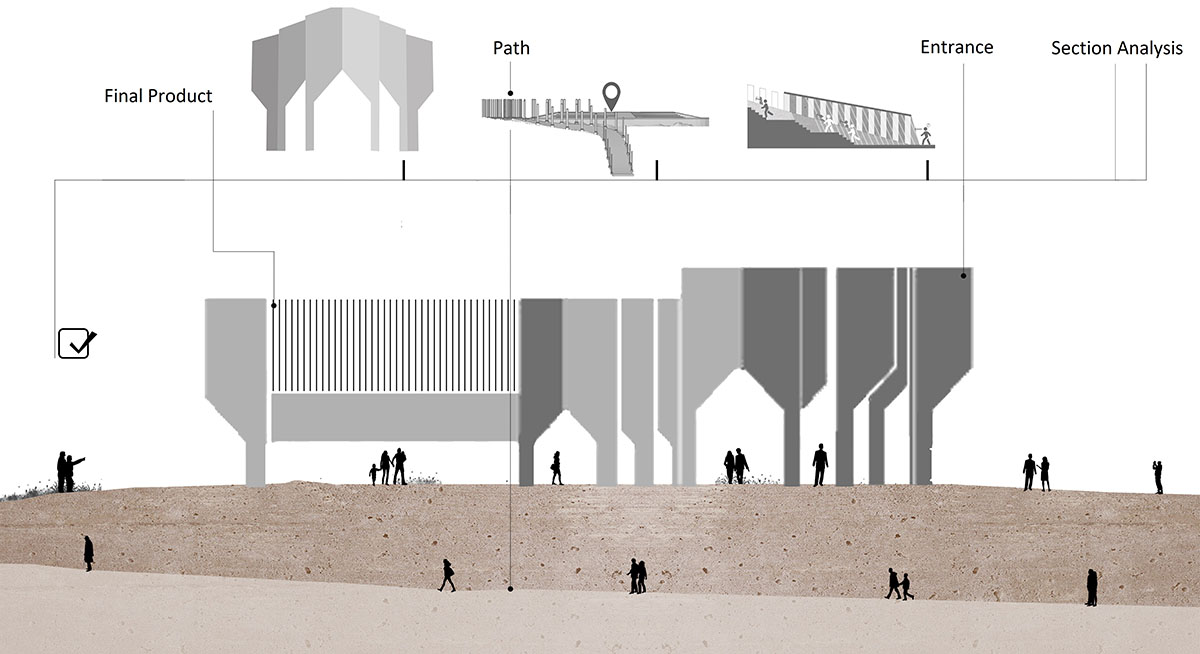 Project facts
Design Manager: Ali Judaki
Design Team: Pegah Allahyari, Elnaz Tofighi, Shima Nuri, Parisa Masudi, Fatemeh Ramezanpur, Shima Ajudanian and Mahshad Fakhraeinia
Client: Abbasabad Co.
Location: Tehran, Iran
Statue: Competition Proposal
Year: 2021
All images courtesy of Studio Eiraji.
> via Studio Eiraji