Red pigmented curved walls create "unexpected and exaggerated" interiors in INES innovation center
Chilean architecture practice Pezo von Ellrichshausen has completed an innovation center that has a series of red pigmented curved walls that create "unexpected and exaggerated" interiors in Concepción, Chile.
Named INES Innovation Center, the 2,000-square-metre building, located Concepción, Chile, brings two different geometries within the building to be able to be adapted to differentiated conditions by the staff and users.
Linear arrangements dominate the exterior of the building, while curved walls create different spatial arrangements in order to "physically translate the creative processes of academic practice" in a more creative way.
According to the architects, that sequential development of formal research or the reversible and multiple dimension is associated with informal knowledge.
"This is an apparently simple, stable, and regular building that contains an unexpected and exaggerated interior," said Pezo von Ellrichshausen.
"This is the world of innovation; a continuous, fluid, and open space that conceptual and physically translates the creative processes of academic practice," the studio added.
The five-storey building features a large void at the center, and it becomes smaller towards the upper levels of the building. On the upper levels, circular walls are plugged in the interior of the building and create its own language for circulation inside.
The continuity of the regimented walls are easily perceived and became functional spaces inside.
"The building acknowledges the need for polarizing the innovation time in at least two moments: in a creative experience based on a social, collective and integrated realm, and another rather individual, intimate and solitary experience," said the architects.
The spatial structure of the building is built upon in these two clearly differentiated conditions, as the team explained. "On the one hand side there is an open core that establishes a series of vertically interconnected halls, with a circular void that reduces its size upon ascension."
On the other hand, private working spaces are placed on the corners of every floor plan, in a quarter of a circle figure which center pivots around every edge, growing inversely proportional to the central voids.
Instead of the traditional system of pillars within a non-differentiated and nonhierarchical grid, the architects devised an office plan, providing specific rooms for exhibitions, workshops, and meetings, visual and acoustically controlled by the curved walls that work like opaque screens.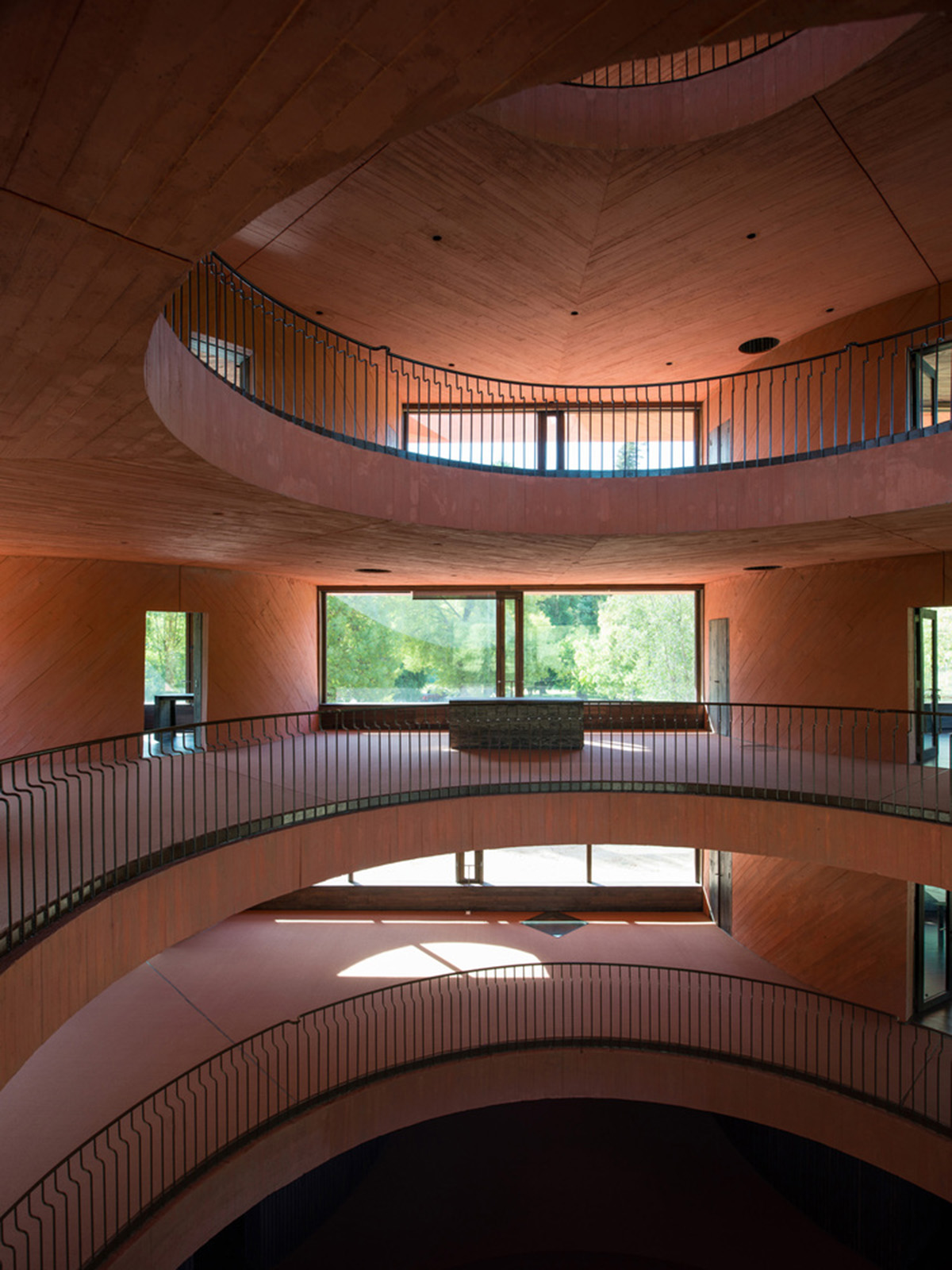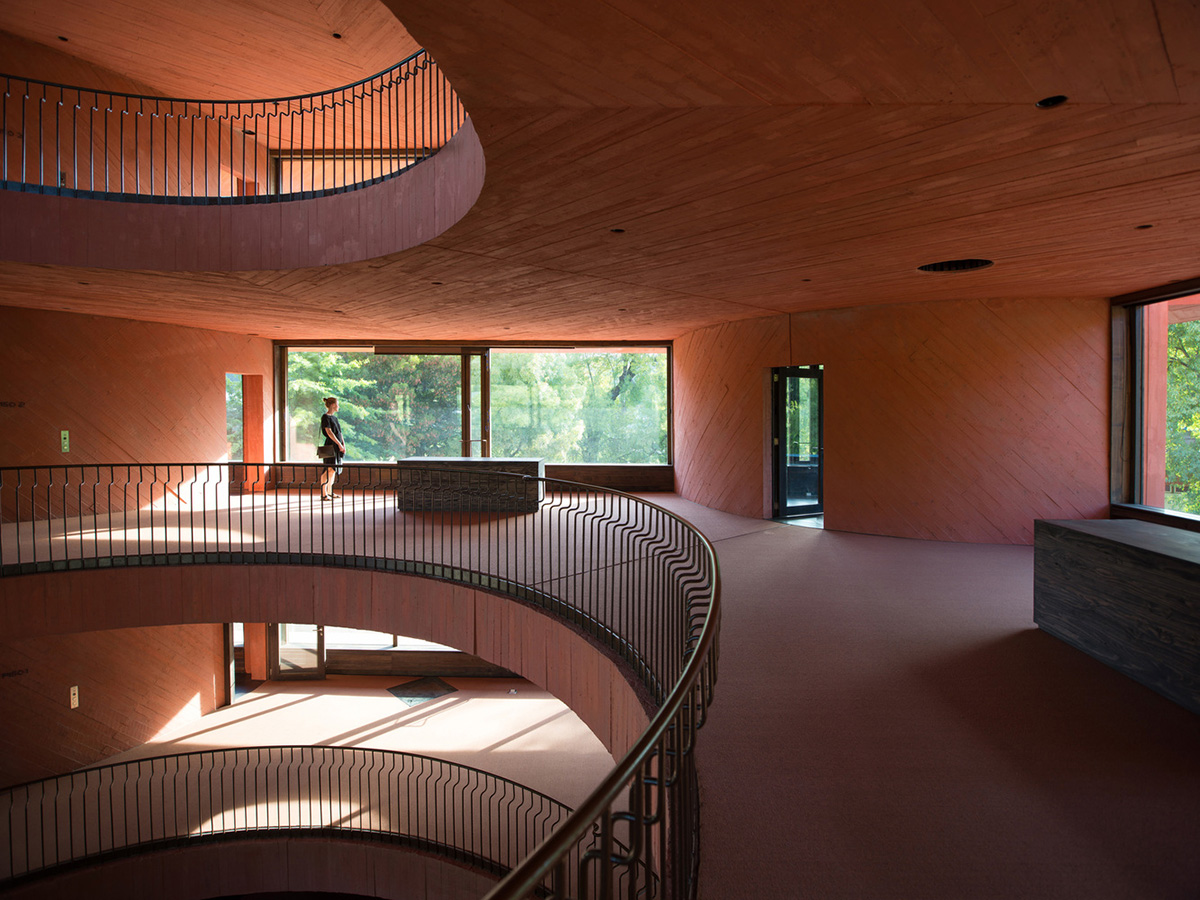 As the architects emphasized, this arrangement, alongside adding a character and diversity to the building, "somehow promotes the dynamics of a non-categorized work (or with ever-changing positions) between professors, students, researchers, entrepreneurs and the local communities."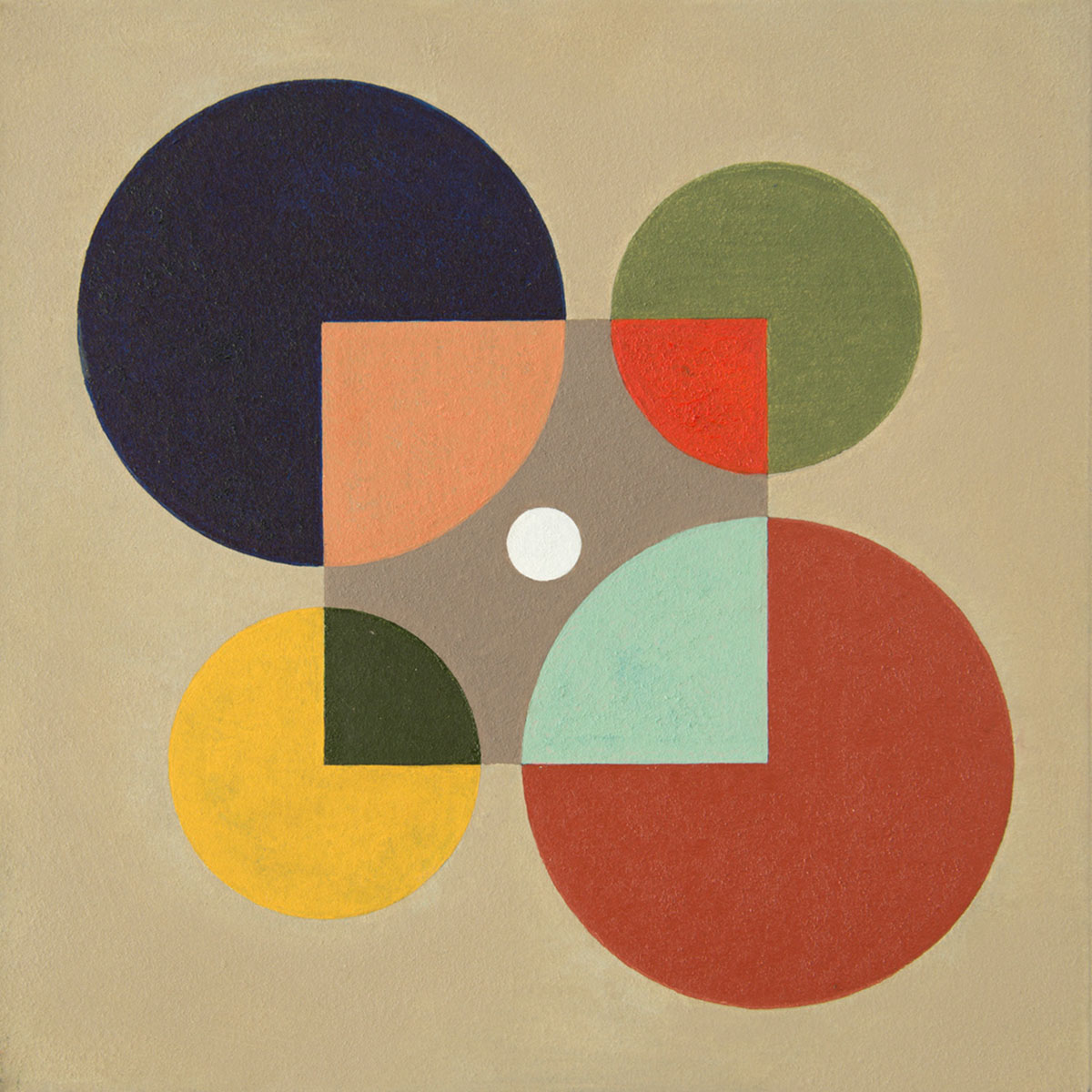 Location plan
-1 level plan
1st floor plan
2nd floor plan
3rd floor plan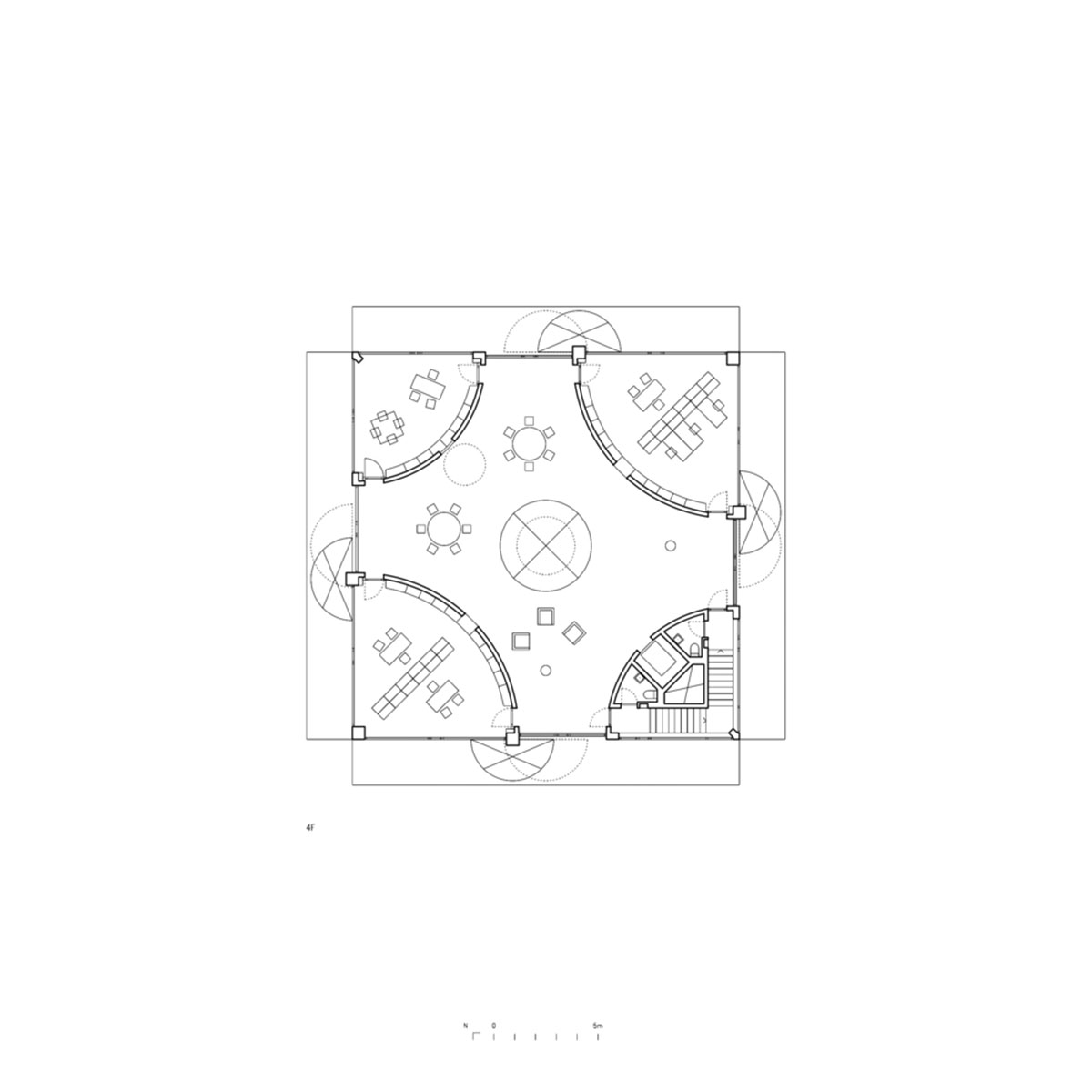 4th floor plan
5th floor plan
Roof plan
Section A
Section B
Elevation
Project facts
Project name: INES Innovation Center
Architects: Pezo von Ellrichshausen
Location: Concepción, Chile.
Size: 2000m2
Date: 2021
All images courtesy of Pezo von Ellrichshausen
> via Pezo von Ellrichshausen