Sponsored Content
Fönces Studio presents 3D renderings referring to all details of renovation of a country house
Renovations require much effort combined from designers and architects, with success depending on the achieved coordination level. These 3D visualizations made by Architectural Visualization Studio Fönces were the first step in the country house's complex renovation process in the Canadian Rockies.
The original building was located within a gorgeous landscape but had one small flaw – despite the winning surroundings, its interior design became, least to say, outdated. Besides, the trims and materials haven't been replaced since the construction, which was done sometime in the 1980s.
The plan was to hear out designers' ideas and consult with architects to review whether the desired changes were achievable. With everything looking good on paper, 3D artists prepared the first set of visualizations according to the initial requirements.
It turned out that designers' ideas had several elements that were not a suitable option in the case of this specific construction.
The area was planned to be divided into zones, but because the fireplace is located right in the middle of the house and takes a significant amount of space, it makes it the center point of the whole place.
Instead of creating zones, it inspired designers to amplify the wilderness effect by playing on the contrast with modern touch-ups. Using the minimalistic design, only natural materials, warm colors, and lots of natural lighting breathed life into the place.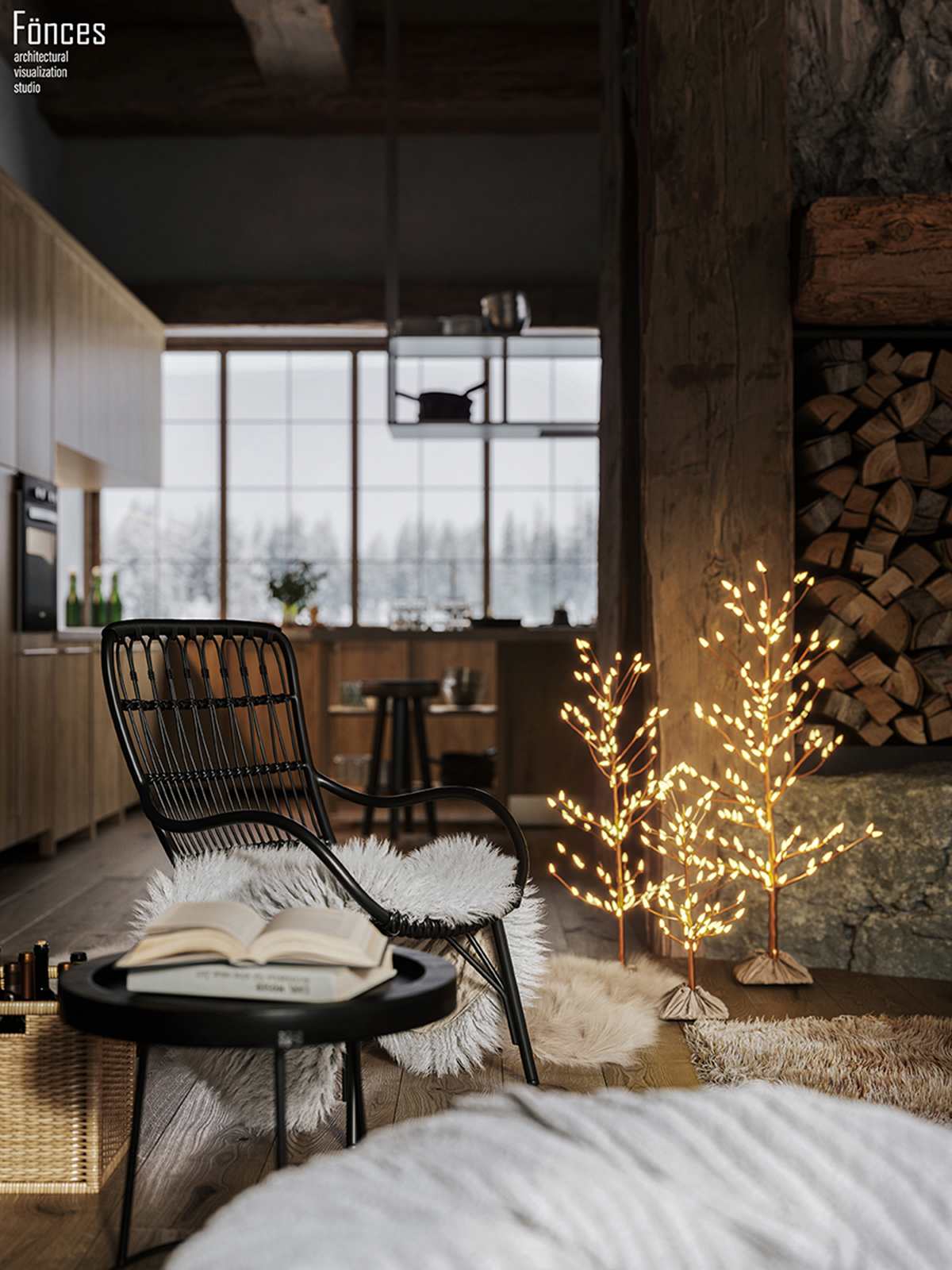 The same design idea was applied to the master bedroom. The space and windows were planned in a similar way to allow the experience for natural immersion into forest wilderness. And because of the secluded location, the big windows not only serve as a source of natural light but also don't upset the balance between privacy and coziness.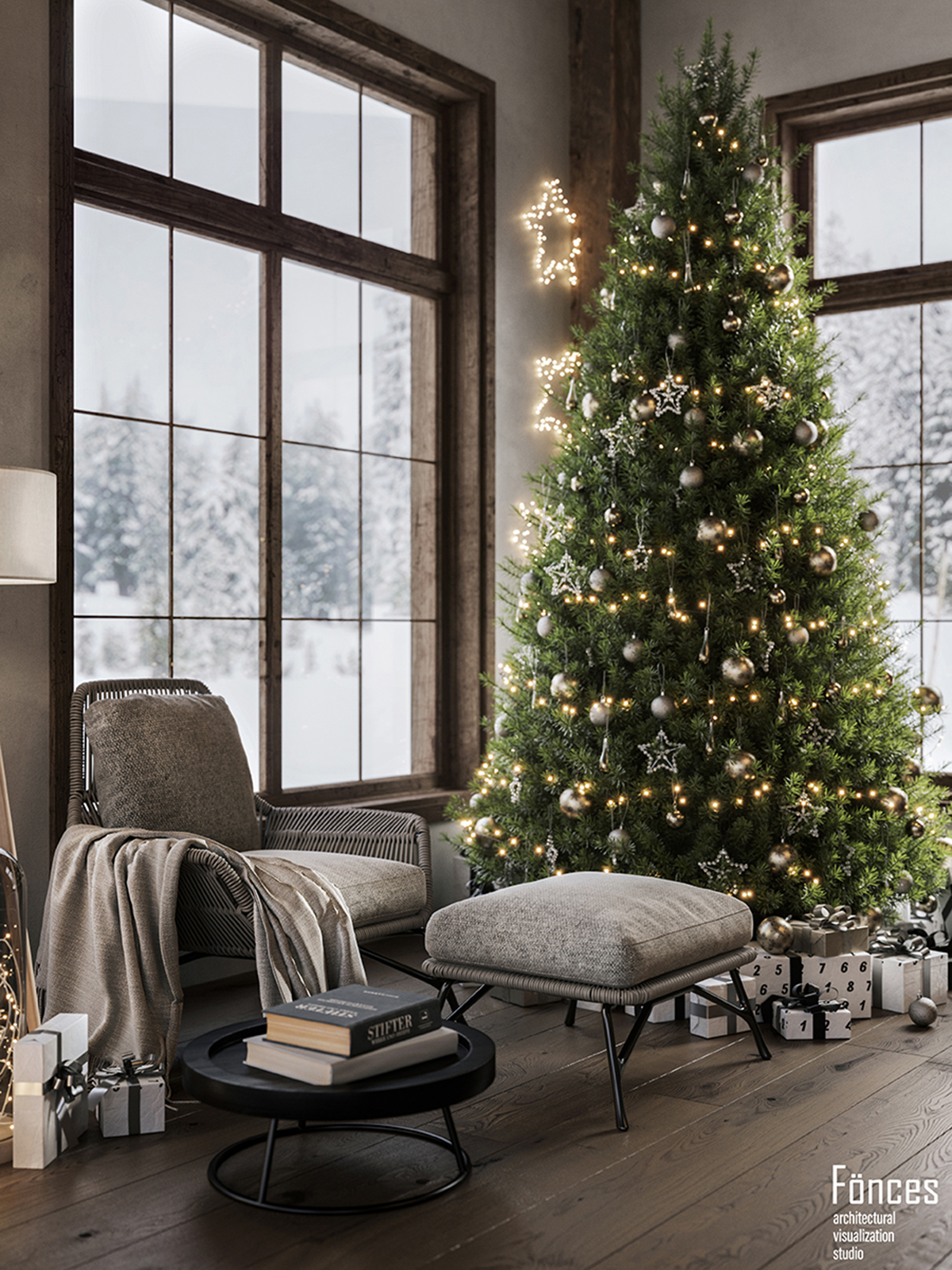 The result turned out as if every detail was supposed to be there.
"We know how stressful reconstruction can be, therefore, we prepare the renderings with full attention to details, so that the project goes with minimum effort from the client's side," said Fönces CEO Grigoriy Atbashian.
With such possibilities in rendering anddesigning, there is no more point in risking neither time nor money.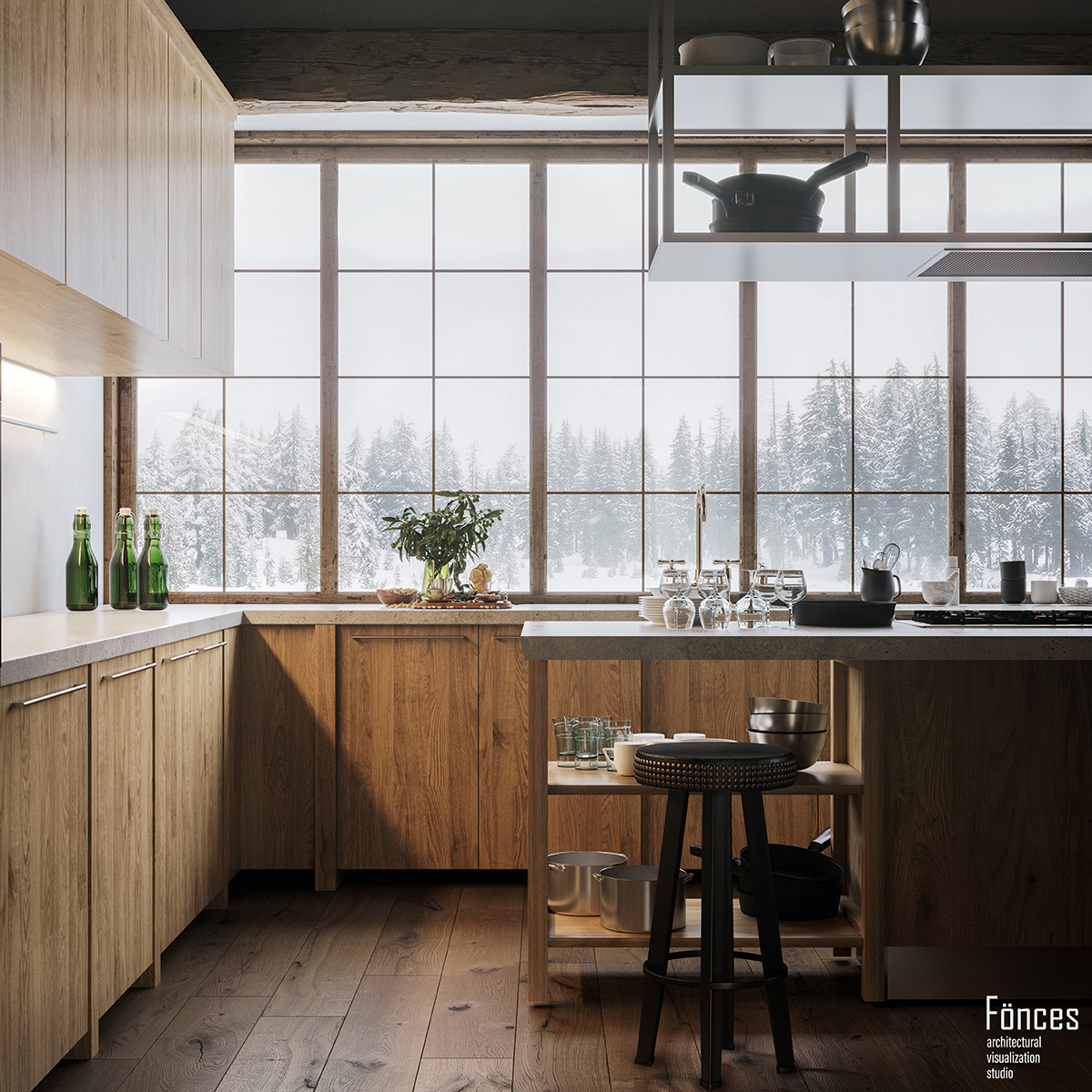 All images © Fönces