Shinichi Ogawa & Associates hides five guest rooms within all-white minimalist volume in Japan
Japanese architecture studio Shinichi Ogawa & Associates has designed all-white minimalist volume that hides five luxury guest rooms within the building in Japan.
Called Emil Nakijin Hotel, the 309-square-metre hotel contains five luxury guest rooms in which each of them is placed towards the endless nature with a panoramic view of the East China Sea.
Situated atop a north-facing cliff, on the street level, the building doesn't features any window and opening, it only contains an entrance that takes customers to an elongated hall.
The building is a 5 room minimalist luxury hotel located 160m above sea level, overlooking the nature of Okinawa.
"According to the layout plan, the road leads up to the south of the hotel, where each guest room is positioned to overlook the view on the north-facing cliff," said Shinichi Ogawa & Associates.
"Arranged as an elongated plan, the interior of each guest room consists of a bed space, living space, and a shower room. The exterior of each room consists of an open-air bath, a terrace, and an infinity pool."
The interior and exterior are connected via large custom-built stainless steel sliding glass doors. Upon entering the guest room from the walkway in the south of the hotel, breathtaking and boundless nature appears before you.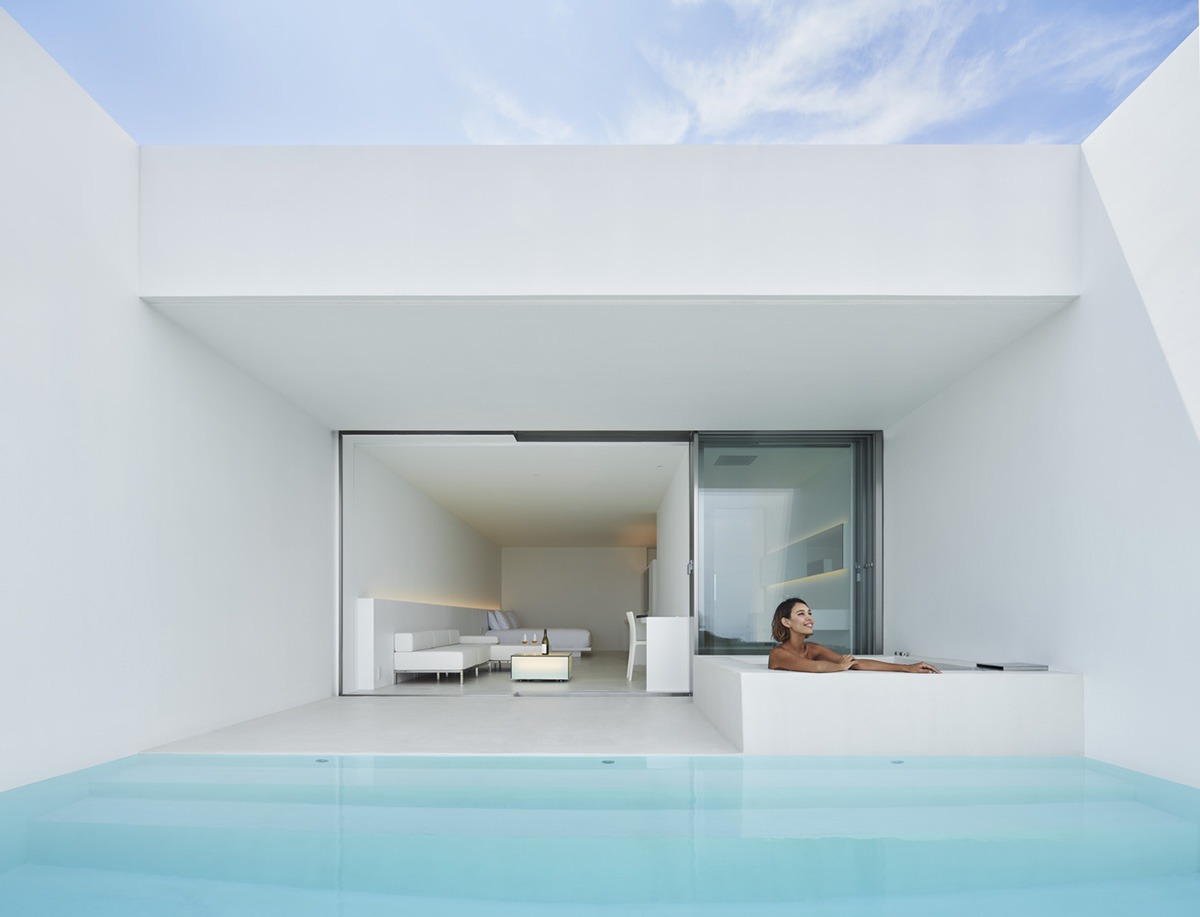 Opening the glass doors, the inside, outside, nature, and the ocean are seamlessly connected and the feeling of freedom overwhelms you.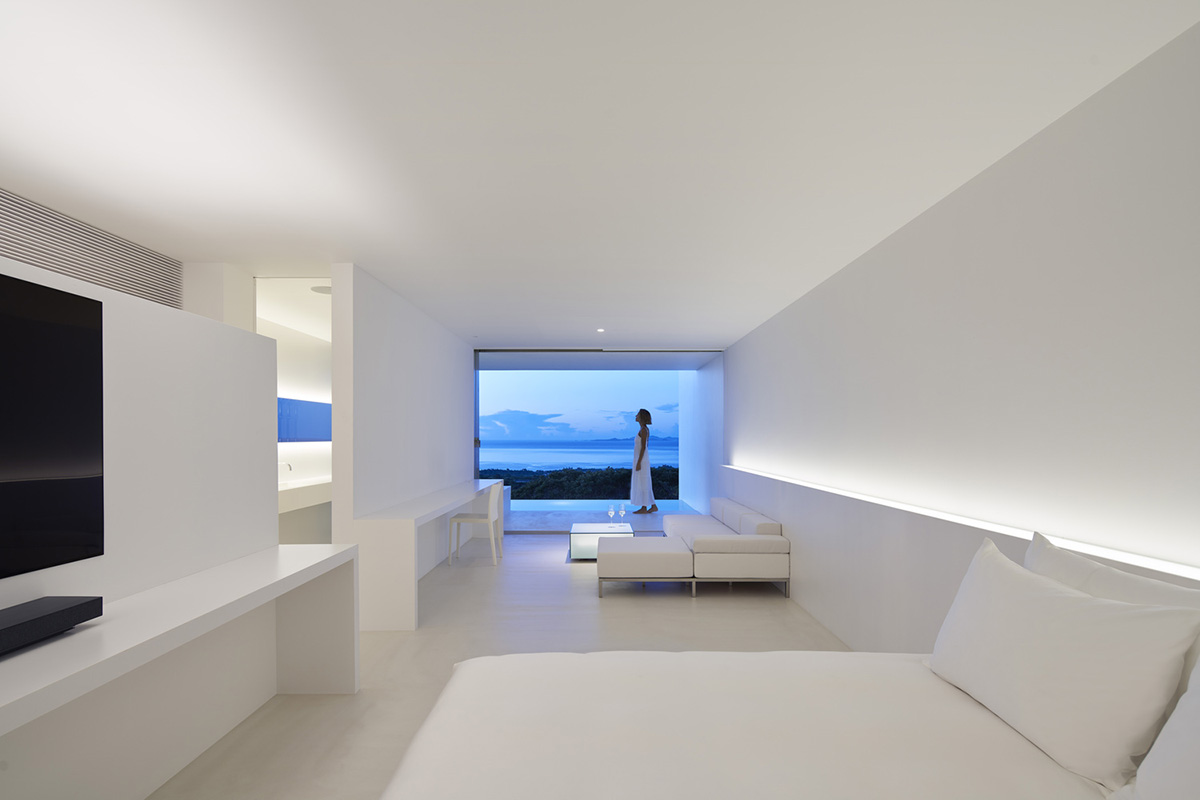 On the other hand, the southern approach to the hotel presents a massive façade with no openings. The walkway leading to the guest rooms is a space that allows light to enter only from the courtyard, aiming for a space that contrasts with the guest rooms.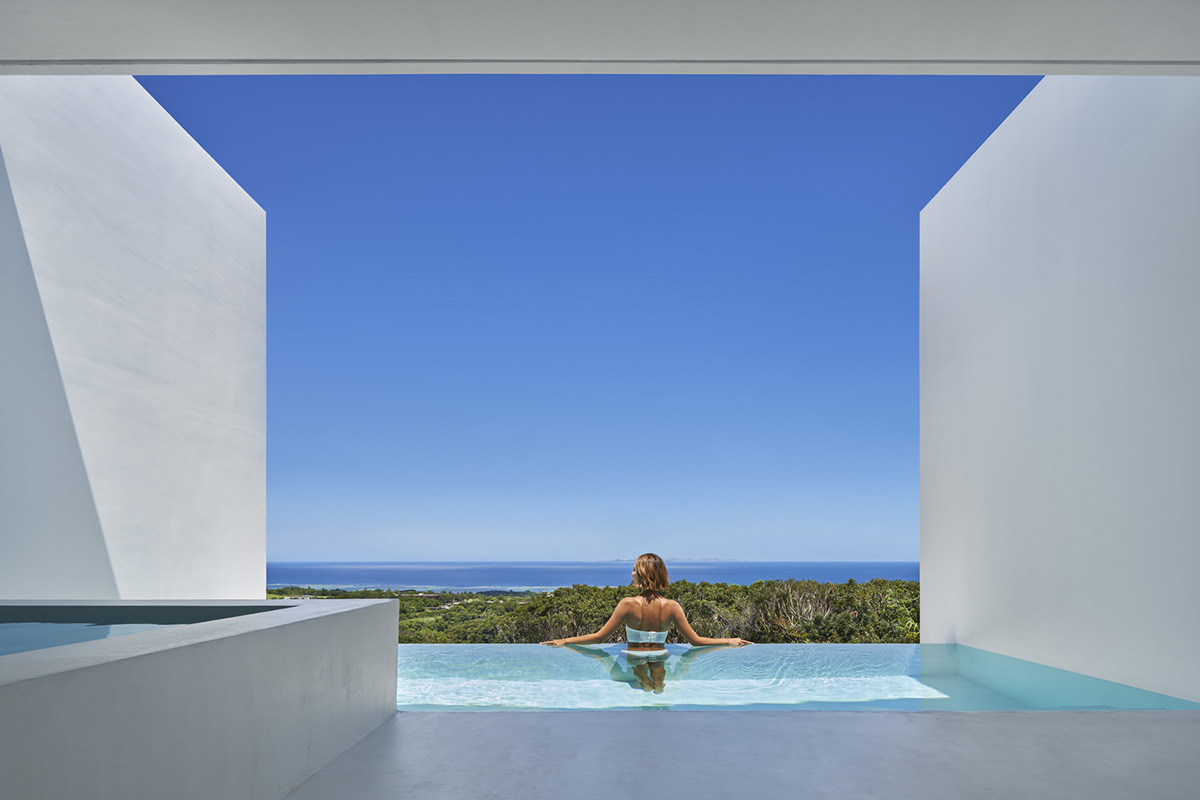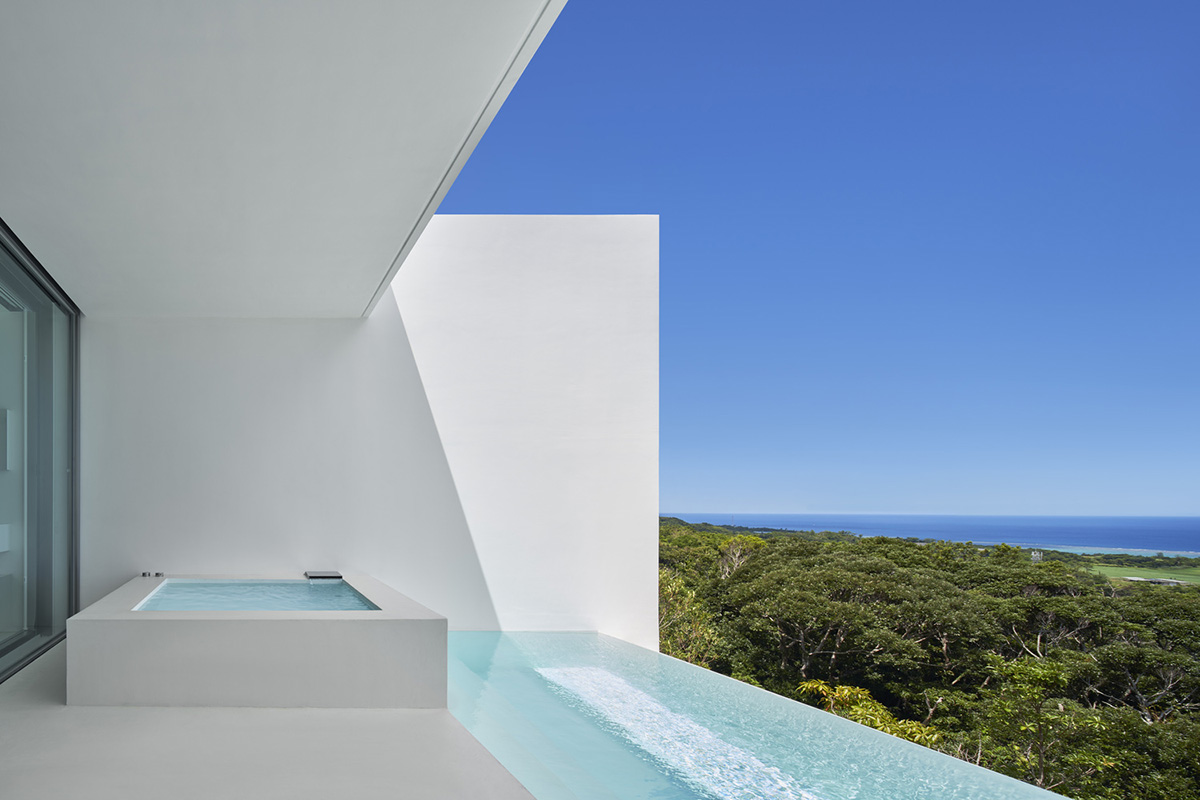 Image © TOREAL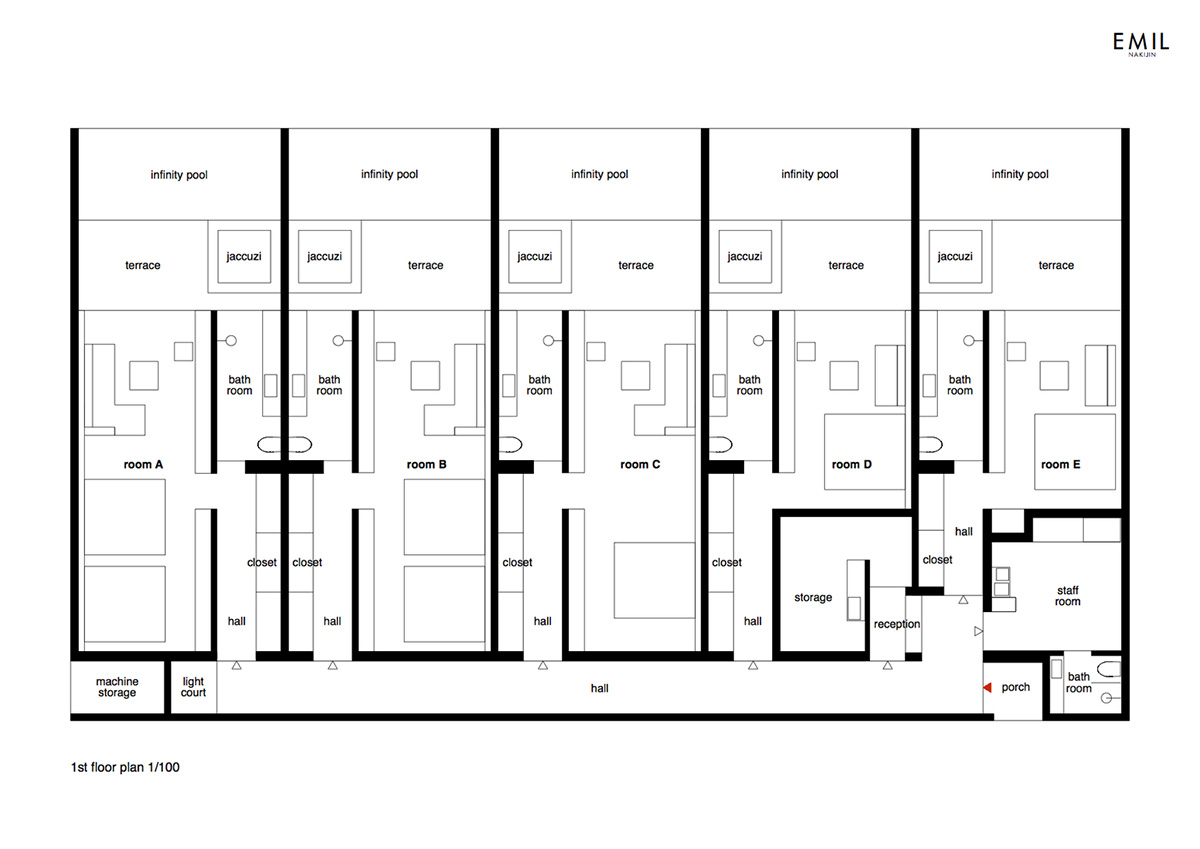 1st floor plan
Sections
Sections
Elevations
Elevations
Project facts
Location: Japan
Program: Hotel
Structural System: Reinforced Concrete
Stories: 1 Story
Site Area: 707.25 m2
Building Area: 317.30 m2
Total Area: 309.58 m2
Completion Date: 2020.09
All images © Koji Fujii unless otherwise stated.
All drawings © Shinichi Ogawa & Associates