Mirror Design shapes Lola Casademunt new showroom in Spain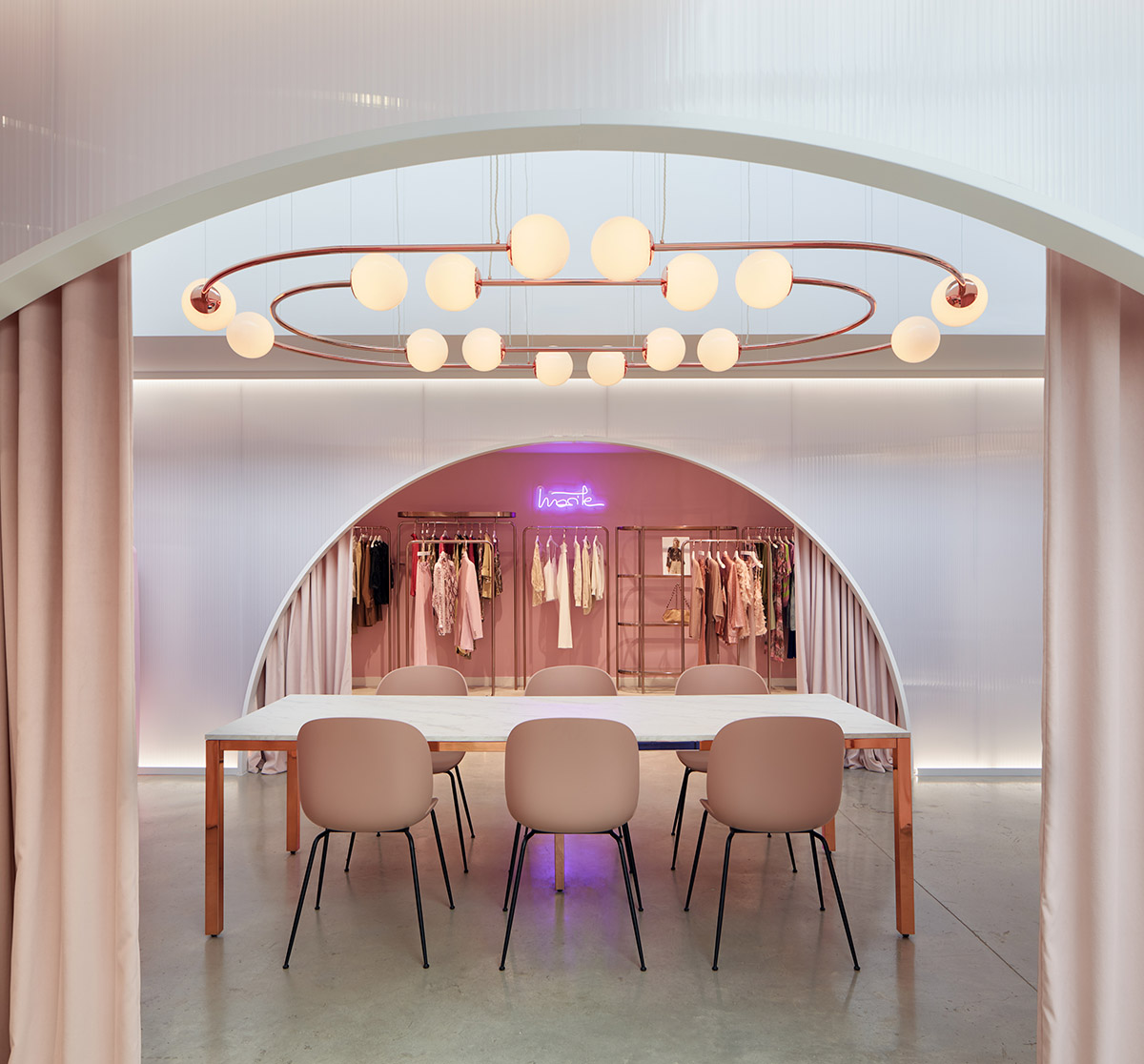 Mirror Design, directed by Cristina Aliende and Pol Angrill, has completed a showroom for an international firm Lola Casademunt.
After having shaped some of its flagship stores, it is the turn of its select exhibition space, its showroom located in the outskirts of Barcelona, Spain.
The project inherits the spirit of its physical stores: transferring the brand's DNA through materials and details, as well as consolidating the already identifiable staging, this time deepening the complicity established with its public, raising the volume of its more feminine, daring and playful character.
The resulting showroom takes the studio to an eternal futuristic spring, made up of three spaces with their own personality, with cellular polycarbonate as the common thread.
In the Lola Casademunt space, a chic furniture designed by the studio stands out that de- mands attention to its details and pink range, such as the central football table designed together with RS Barcelona, with players on its playing field.
Likewise, the pale pink velvet curtains and the powerful klein blue mirror-effect coating, so distinctive of Mirror Design, also claim prominence.
In the Room Service the sophistication of the brand is projected through spectacular lamps with a drop of ten meters from the Mirror Studio house, marble tables with a rose gold structure and an office where enameled red and pink are fused, in a clear nod to one of Lola Casademunt's most successful combinations.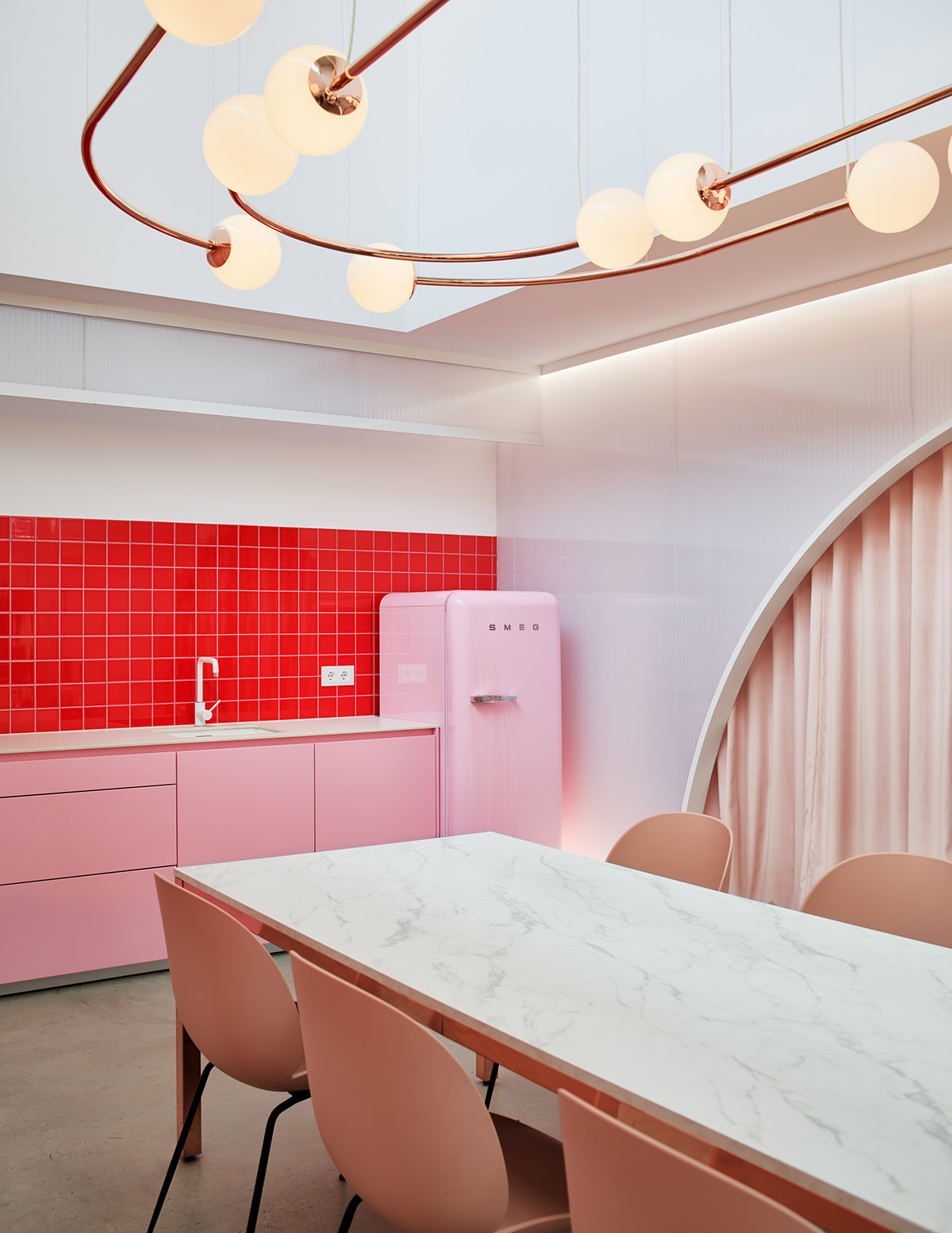 Finally, the third space houses the most exclusive stamp of the firm, Maite by Lola Casademunt, an enclave where different roses join neon and animal print, accompanied by curvilinear furniture designed by the studio and includes chairs by Gubi.
Mirror Design is a young and eclectic studio founded in 2016 by designers Cristina Aliende and Pol Angrill. The team advances and grows steadily thanks to the trust of its customers.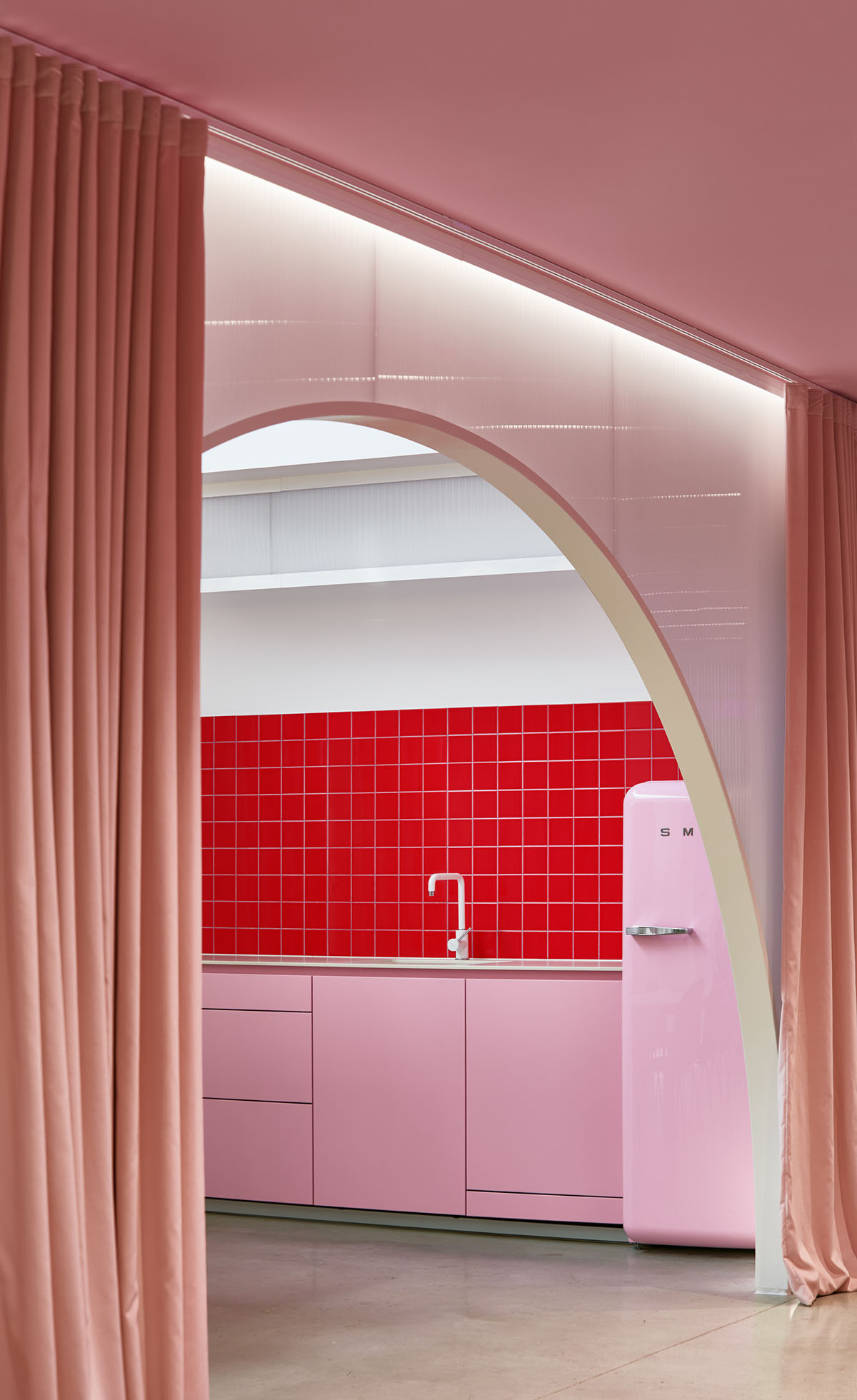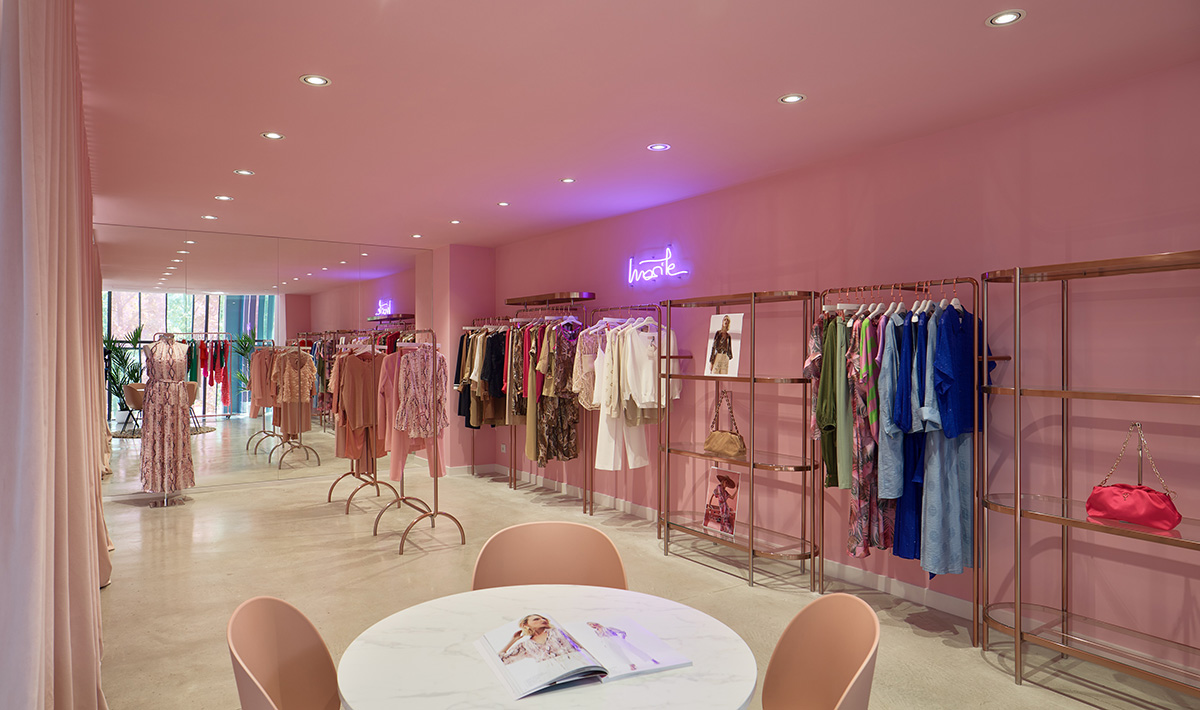 All images © Pol Viladoms
> via Mirror Design