Archiproba Studios, Form and Rhizome shortlisted Veliky Novgorod Drama theatre renovation in Russia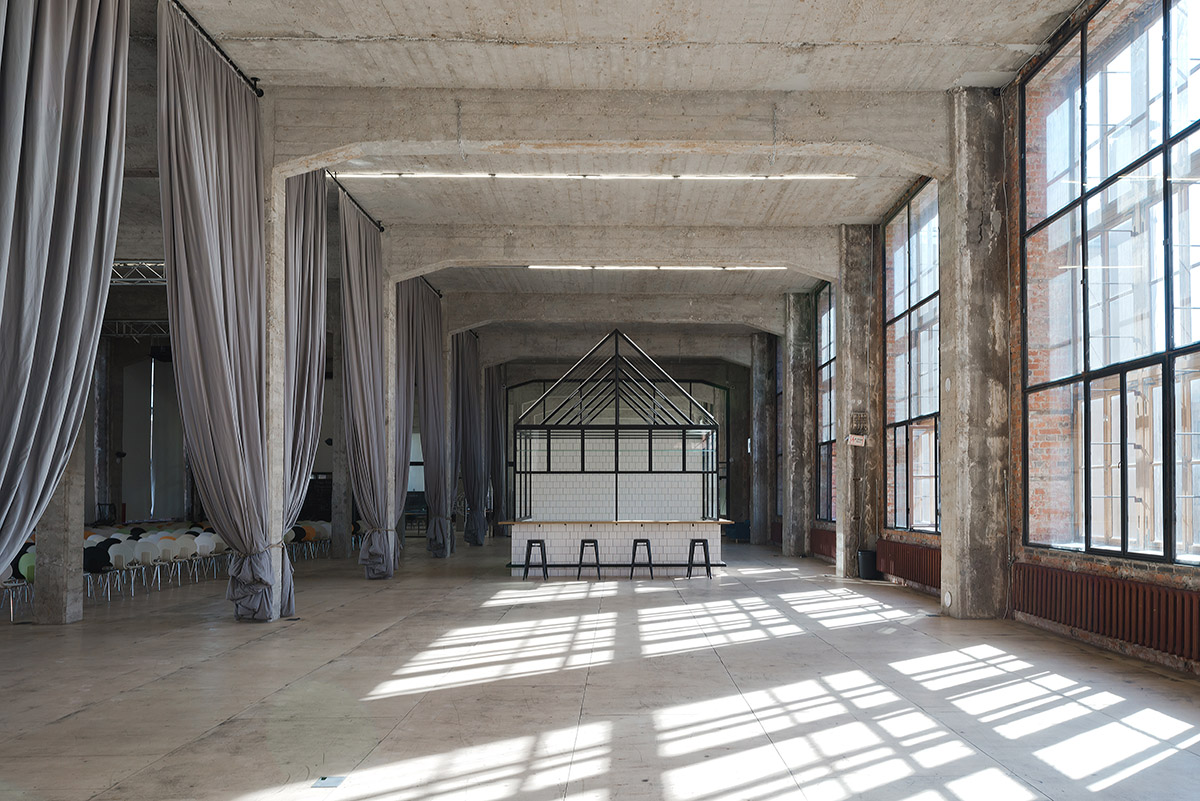 Three architectural studios Archiproba Studios, Form and Rhizome have been shortlisted for the Veliky Novgorod Drama theatre renovation in Russia, announced by the Strelka KB.
The three finalists were selected out of 16 participants that had submitted their portfolios and visions. According to Roger Watts, all 16 submissions showed wide experiences of similar jobs and considerable creative potential. A total of 53 teams took part in the contest.
Archiproba Studios' Luminary Center in Dagestan (2018). Image courtesy of Archiproba Studios
The jury included leading Russian and international experts in architecture and cultural cluster management along with a member of the Novgorod government, namely Sergey Gnedovsky, vice president of the Russian Union of Architects, member of the Russian Academy of Architecture and Construction Sciences and a specialist in theatre buildings; Anna Bronovitskaya, art history PhD, director of research at the Moscow Institute of Modernism and teacher at the MARCH school of architecture; Anna Osipova, executive director of the Oktava industrial cluster in Tula; Simon Henley, ArchDaily columnist and partner of the London-based practice Henley Halebrown; and Elena Kirilova, deputy prime minister of the Novgorod region.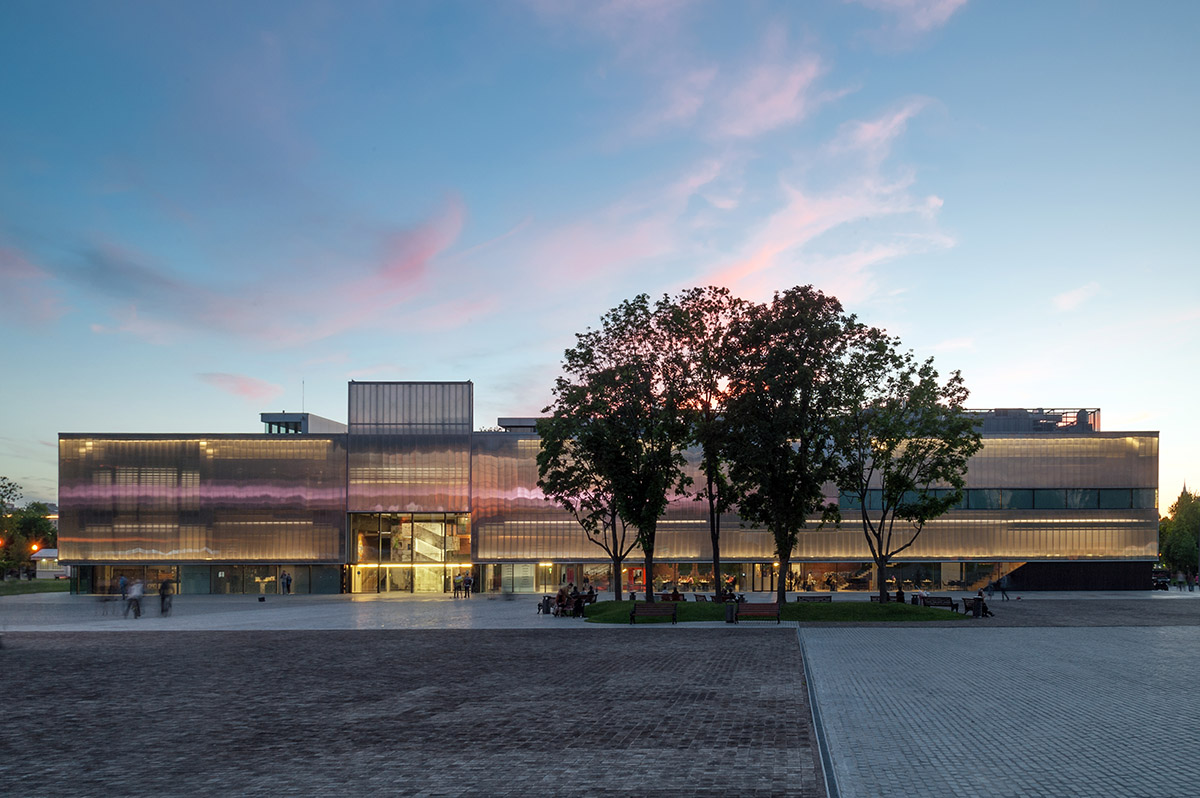 FORM's Garage Museum with OMA in Moscow, Russia (2015). Image courtesy of FORM
The contest for the renovation concept of the Dostoevsky drama theatre in Veliky Novgorod was launched on August 12, 2020 with the aim to develop an architectural concept for the integrated renovation of the building that would enhance its iconic features with state-of-the-art solutions and a range of new cultural and leisure functions.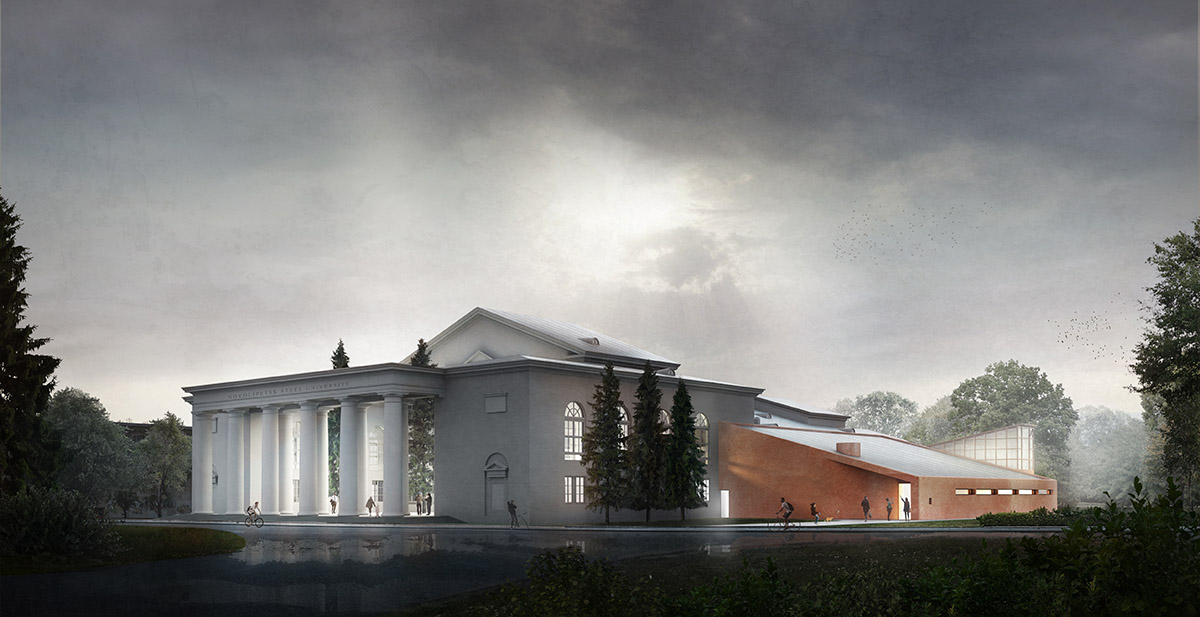 FORM's Hephaestus: renovation of the Metallurgists' Palace of Culture. Image courtesy of FORM
The idea is to transform the theatre into a cultural cluster, expand its functional program, provide for the most advanced equipment and turn the complex into a vibrant hotspot popular with the locals and the tourists alike. The second goal is to highlight the intrinsic value of the modernist architecture of the late 20th century.
The innovative contest workshop format has been devised for the occasion in order to select the most promising proposal while enabling aspiring Russian practices to build their expertise. Young, high-potential Russian architecture offices were invited to develop their proposals under the guidance of an international curator.
Rhizome's The Renovation of Torzkovsky Market in Saint Petersburg. Image courtesy of Rhizome
The exceptional background and distinctive approach of the curator vouches for the top quality of the final solution and allows the Russian professional community to experience new methods and approaches in similar situations.
Rhizome's Exhibition Centre, Sofia in Sofia, Bulgaria. Image courtesy of Rhizome
The contest was initiated by the government of Novgorod region and sponsored by DOM.RF housing development corporation jointly with Acron group, a global Novgorod-based mineral fertilizer and industrial chemicals producer.
Strelka KB consultancy was invited to operate the competition.
More information is available at the contest website.
Top image: Archiproba Studios' DI_TELEGRAPH, Moscow, Russia (2014). Image courtesy of Archiproba Studios
> via Strelka KB