Acclaimed Swiss architect Luigi Snozzi dies of coronavirus aged 88
Swiss architect Luigi Snozzi has passed away at the age of 88 after contracting the coronavirus. Snozzi died on Tuesday, December 29 in his Casa Rea nursing home in Minusio, Switzerland.
The news was posted by a Swiss radio station RSI, the architect was known for his characteristic use of exposed concrete alongside his urban interventions.
The Snider and Cavalli houses in Verscio are among his notable works and he was considered the leader of the so-called new Ticino school of architecture.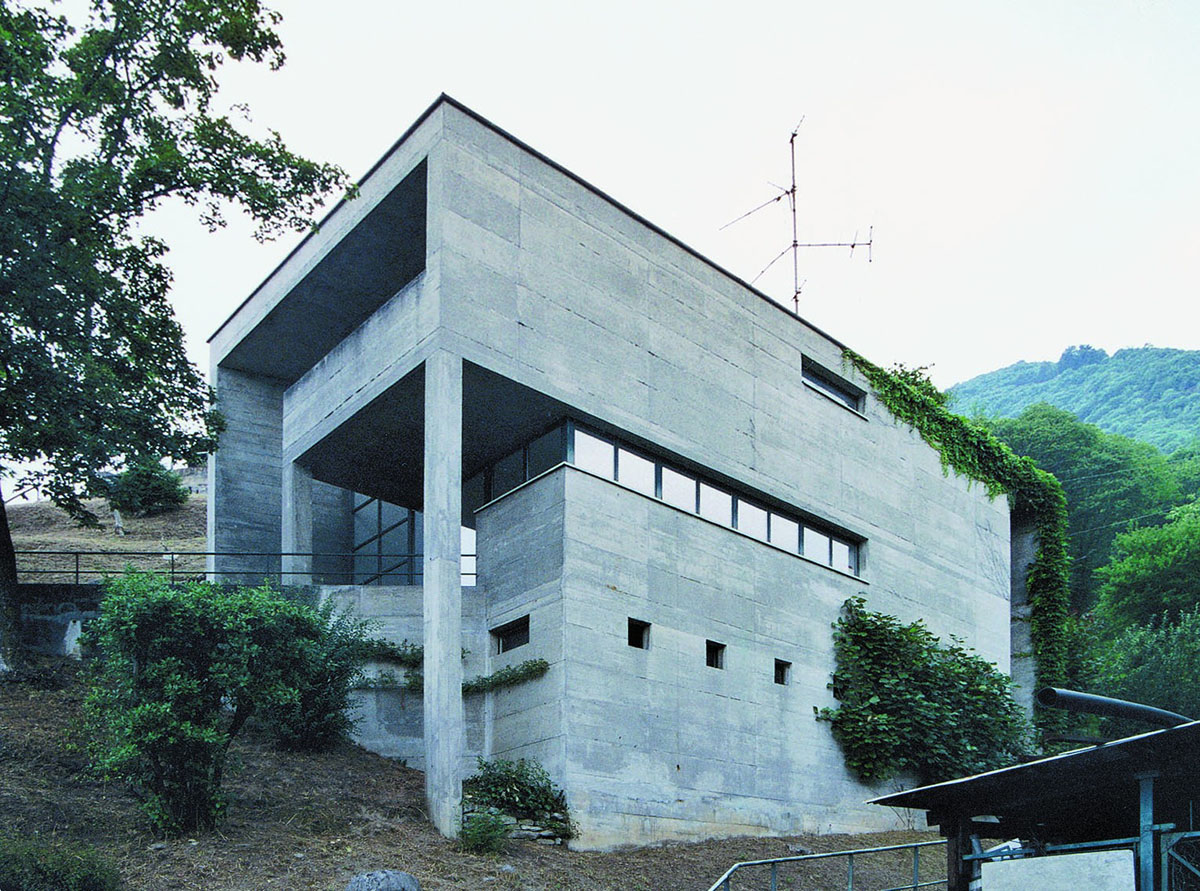 Casa Kalman in Brione sopra Minusio, 1974-1975. Image by Hans-juergen.breuning (CC BY-SA 3.0)
Born in Mendrisio in 1932, Snozzi graduated from the Zurich Polytechnic. Between 1962 and 1971, he worked in association with Swiss architect Livio Vacchini.
From 1982 to 1984, Snozzi was a Visiting Professor and in 1985 and he was appointed Professor of Architecture at École Polytechnique Fédérale de Lausanne.
Snozzi collaborated with Mario Botta, Tita Carloni, Aurelio Galfetti, Bruno Jenni.
"The aim of teaching architecture is not simply the forming of brilliant and skilful architects, but rather that of intellectual critics endowed with a moral conscience," Snozzi said during his inaugural lecture at the EPFL in 1987.
Carona, Casa Bernasconi (1989-90). Image by Wojciech Kaczura (CC BY-SA 3.0)
In his interview with the AE Foundation, he said: "I would say the biggest problem today for architects is the city, and for that reason it is important in architectural education to start with the problem of the city."
"Whereas usually in education one starts with a small project – a little house or something like that – I think that instead I would rather start with giving them a piece of the city to design. You first have to learn about the city and then you can do a house because that is in a sense out of context with the city and it's the most difficult project because every single room has different requirements; living room, bedroom, kitchen and so on."
In 2018, Snozzi received the Swiss Grand Award for Art / Prix Meret Oppenheim. He said he always love drawing and originally he wanted to be a painter.
He added that "An architect above all else must have a [moral] conscience to be able to work. Without this, an architect is a disaster, a danger to the public."
Watch the video interview with Luigi Snozzi from the Prix Meret Oppenheim 2018:
Top image: Luigi Snozzi in 1990 © Wojciech Kaczura
> via RSI