Kengo Kuma and Associates wins competition to design Taichung Arena complex in Taiwan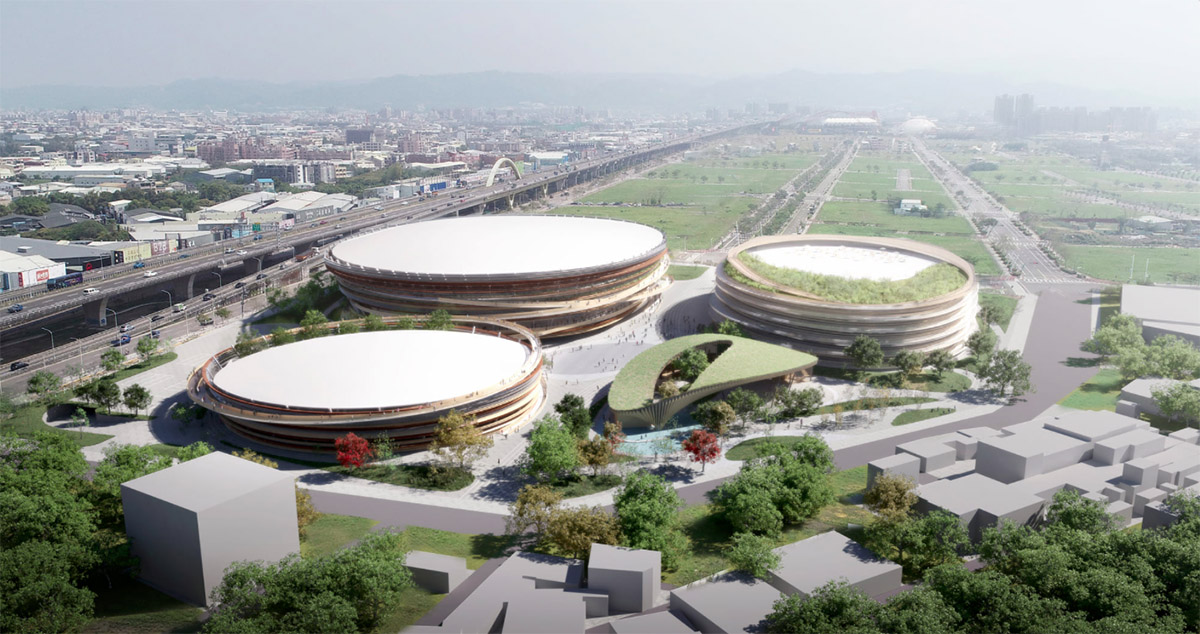 Kengo Kuma and Associates has won an international competition to design the Taichung Arena complex in Taiwan.
Announced by the Taichung City Government, Kengo Kuma's firm was selected as the first prize winner for Taichung Arena. The design scheme will include arena, school and commercial facilities.
Kengo Kuma's winning-proposal, composed of four ring shaped buildings, will be divided into four programmatic elements such as main-arena, sub-arena, school, and commercial building.
Encompassing a total of 132,000 square meters, the complex is arranged around a central axis surrounded and activated by four ring shaped buildings which will be dressed with lush greenery on terraces and top of the roofs.
"Taichung city is blessed with a large amount of greenery and comfortable weather for outdoor activities of citizens which are represented in the night market culture," said Kengo Kuma and Associates.
"Our idea is to invite the axis that connects to the city right into the middle of the site to harmonize the activities of Taichung citizens."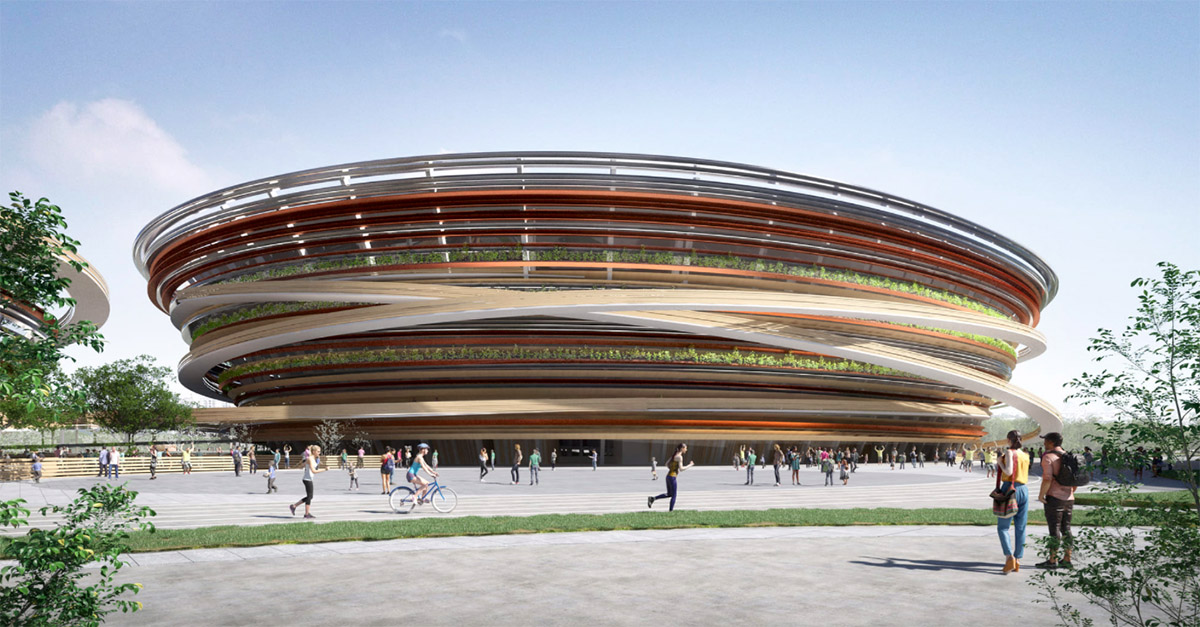 Kengo Kuma and Associates wraps two arenas with several rings in the form of ramps leading people to the concourse and the top deck with views of Taichung city.
There will also be spontaneous exercise activities such as walking, cycling, or running that will be encouraged not only throughout the site but also around the building facade.
By integrating ramps into the design, they will play a role in creating a seamless boundary between the ground plan and vertical surface.
For the design of the facades, Kengo Kuma takes inspiration from the craft of weaving straws from Dajia District, Taichung. The interwoven porous facade will be effective at cutting sunlight while bringing natural air into the interior of the arena to make a comfortable semi-outdoor experience.
The construction is planned to start in 2022 and the complex is scheduled for completion in 2027.
Kengo Kuma and Associates completed the new National Stadium in Tokyo to host the 2020 Olympic Games. The design of the new National Stadium had controversially been taken away from Zaha Hadid for the project's increasing cost.
Project facts
Architects: Kengo Kuma and Associates
Project team: Anteo Taro Boschi Sanada, Tz-Li Lin, Yi-Chen Lee, Chung-Yi Lin, Takumi Kozuki, Fumiya Kaneko
Competition team: Anteo Taro Boschi Sanada, Yi-Chen Lee, Chung-Yi Lin, Takumi Kozuki, Sarah Wellesley Sjafei, Hiroyo Yamamoto, Kazuya Katagiri* (Former Staff).
Location: Taichung, Taiwan
Expected completion: 2027
Program: Arena, school, commercial
Size: 132,000 m2
All images © Kengo Kuma and Associates