Sandstone-toned house by dp Arquitectos plays with recession of volumes to create generous patios
Portuguese architecture studio dp Arquitectos has designed a linear, sandstone-toned house that plays with recession of volumes to create generous patios in Santarém, Portugal.
Named House in Santarém, the 287-square-metre house is located on the perimeter of an allotment, overlooking the countryside.
The house is organized with service area on the North side, social area in the center, and a bedroom area on the other end, all facing the generous patio with swimming pool.
Designed simply in plan layout, the rooms are plugged-in the central main hall and some rooms are designed as protruding volumes with different geometry.
In its outer appearance, the house is perceived with smooth and sharp edges but softened with its sandstone-colored palette, which makes the house invisible from afar.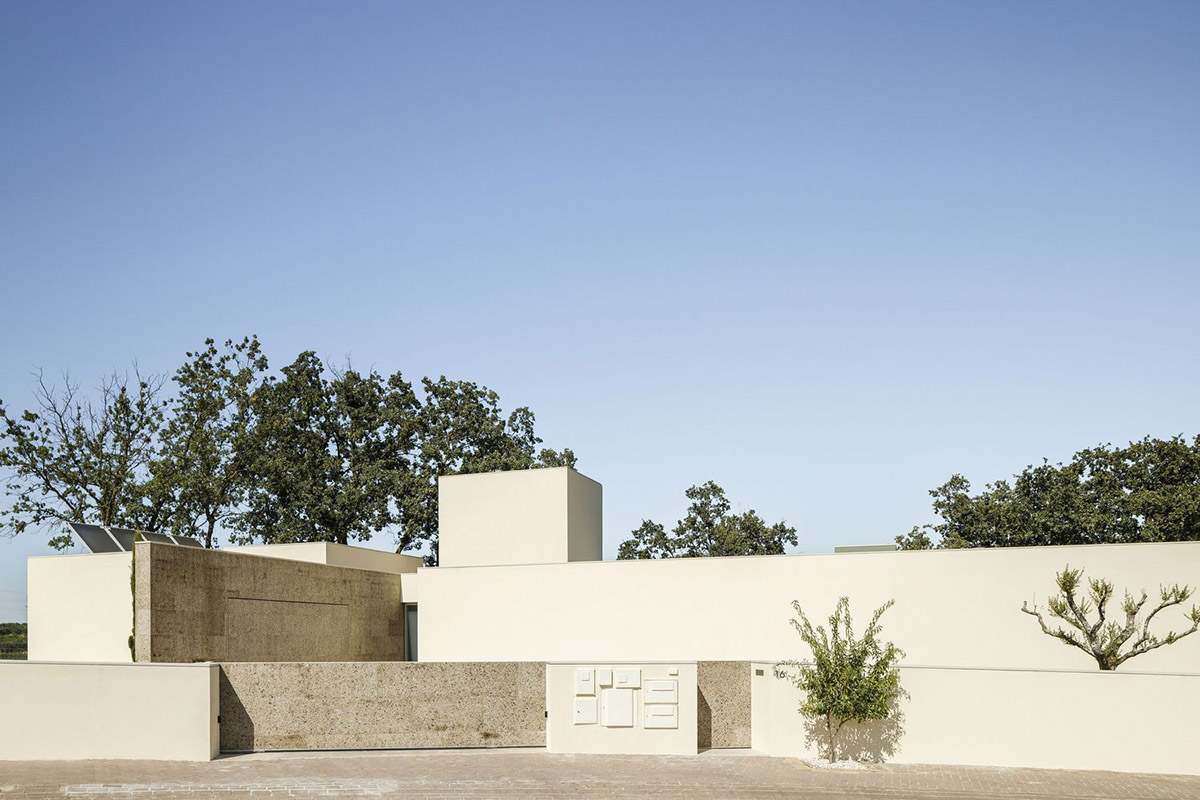 A big open swimming pool is added to a wall that continues on the other side of the house. The house embraces a big back garden with flat landscape design.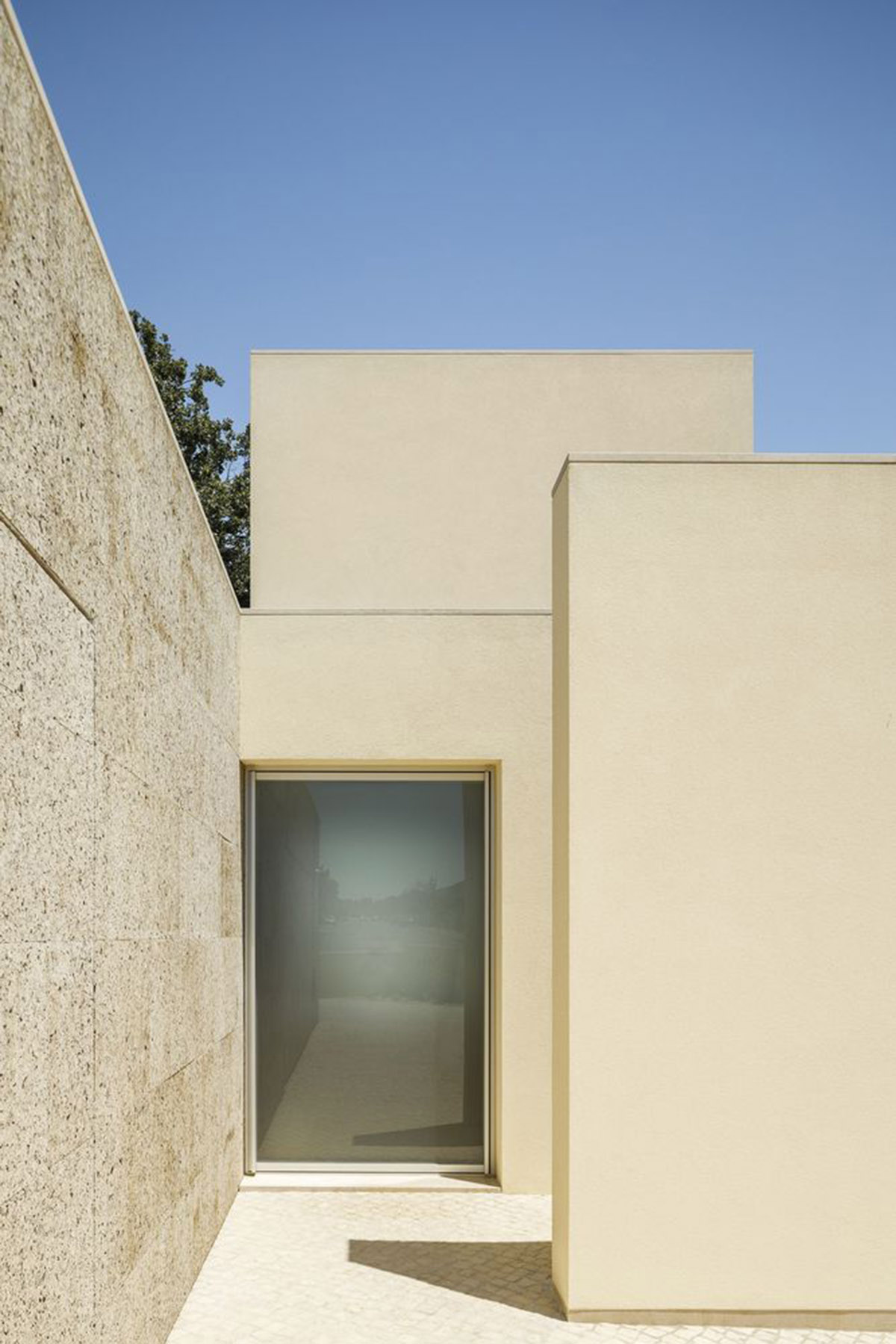 Maintaining privacy was one of the key components of design, in the demanding task of harmonizing the built in the territory. "The volumes and elevations are organized as a visual reference on the main road axis of the allotment," said dp Arquitectos.
"Contrary to the thankless strategy of the other lots, the pre-existing trees are defended, with their valuable shade under the intense heat of the Ribatejo."
The architects added that "comfort and simplicity of living are desired, without hurting the will of the design. The search for simplicity is a complex process."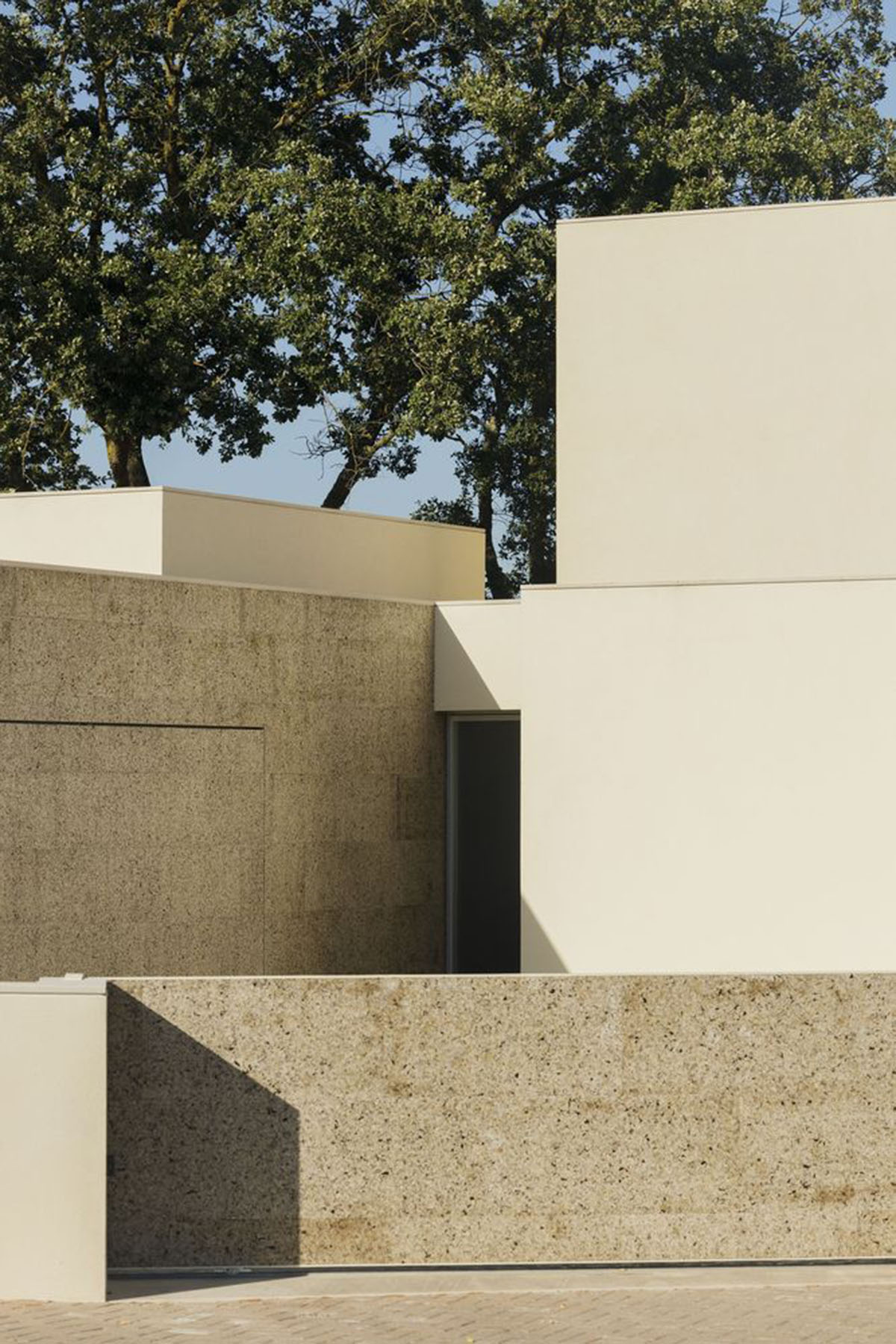 There are only floor-to-ceiling windows that disrupt the outer looking of the house. On the other hand, the house pretends like it is made of only big walls.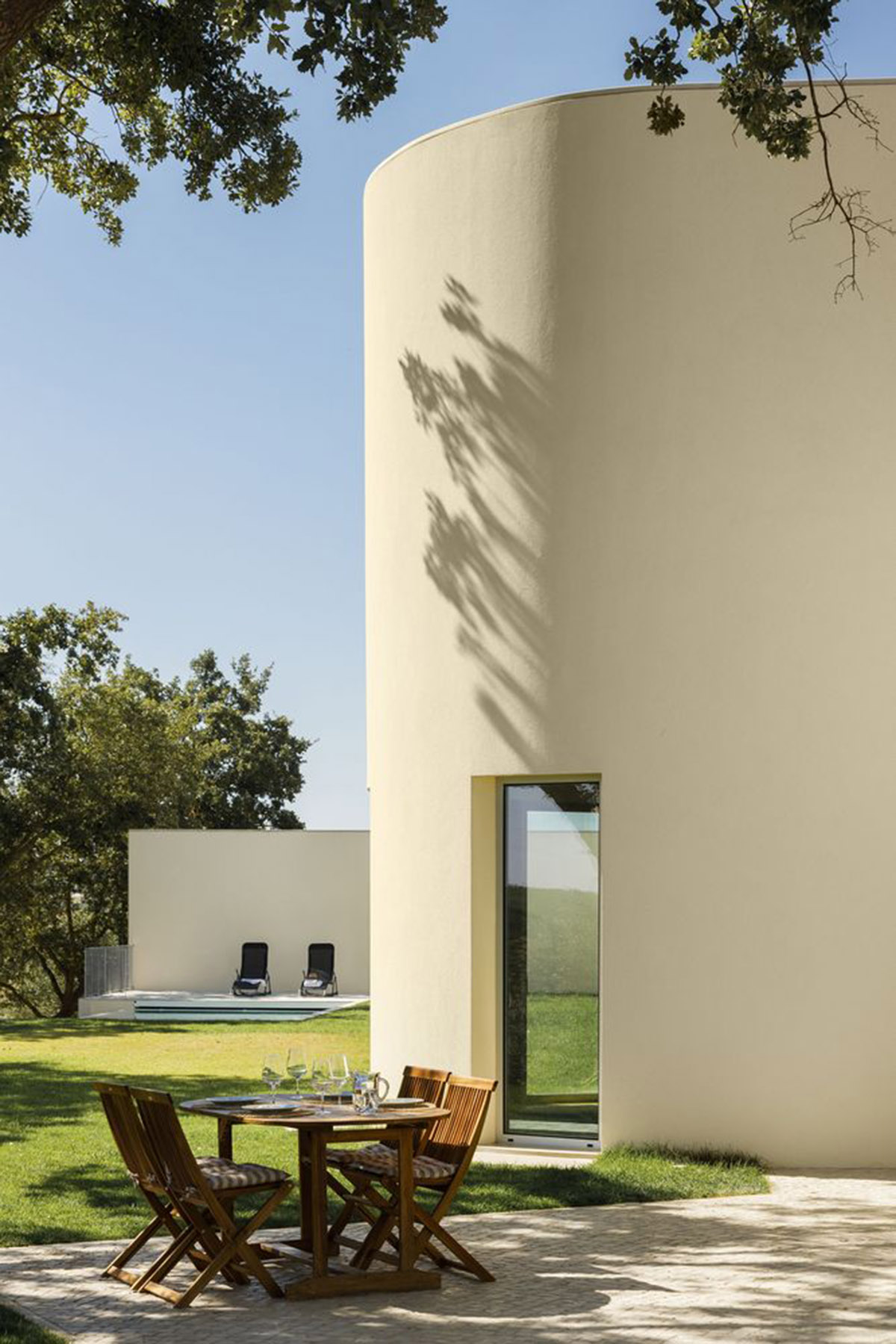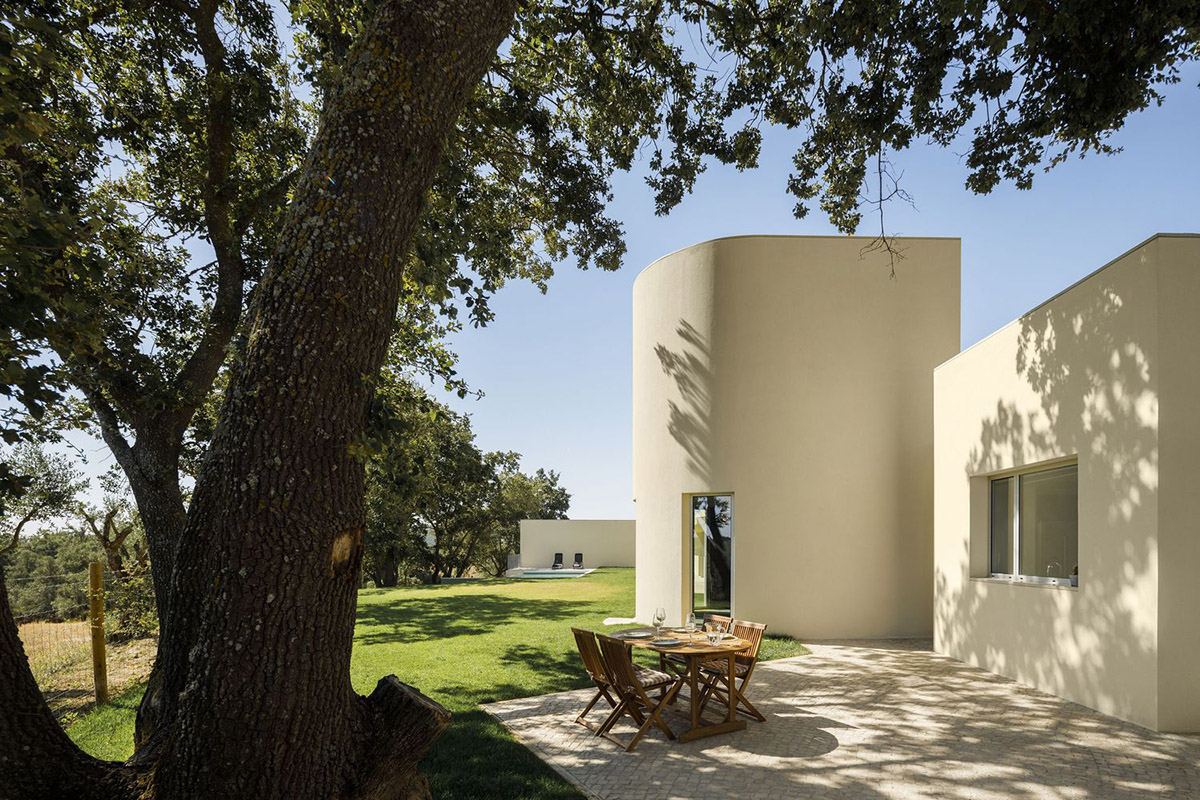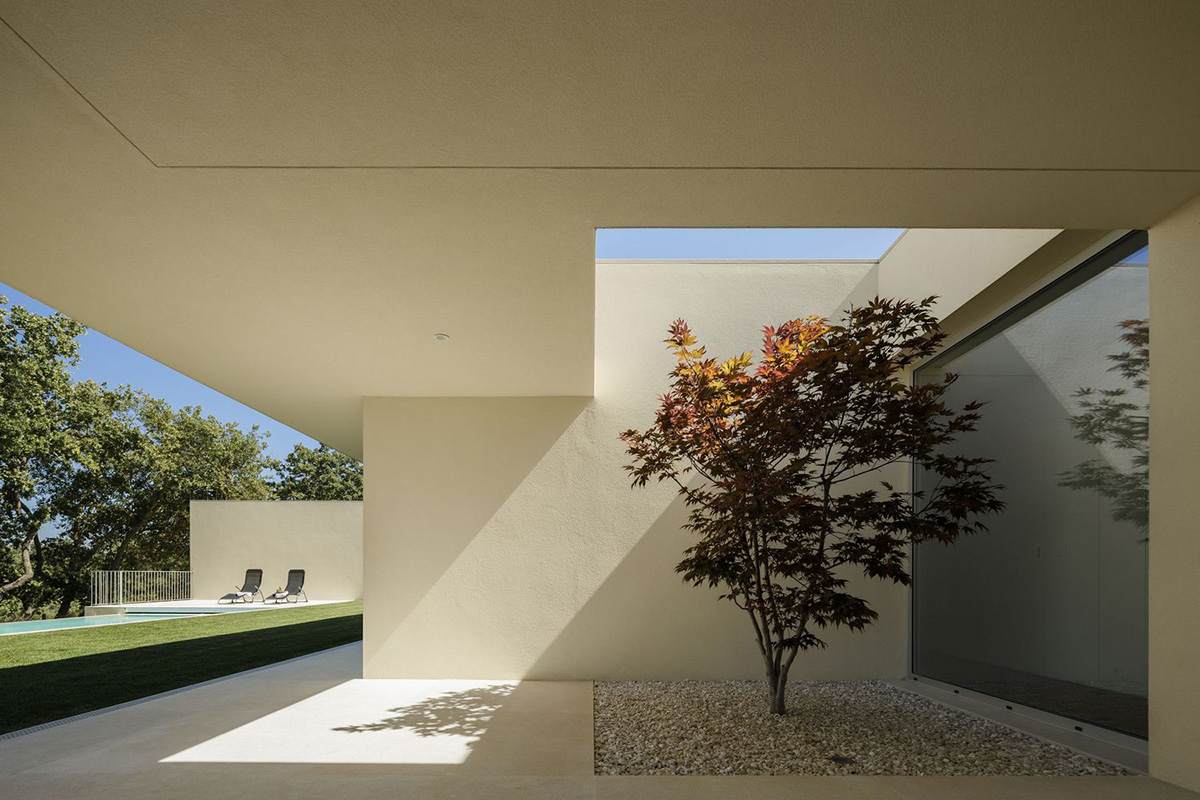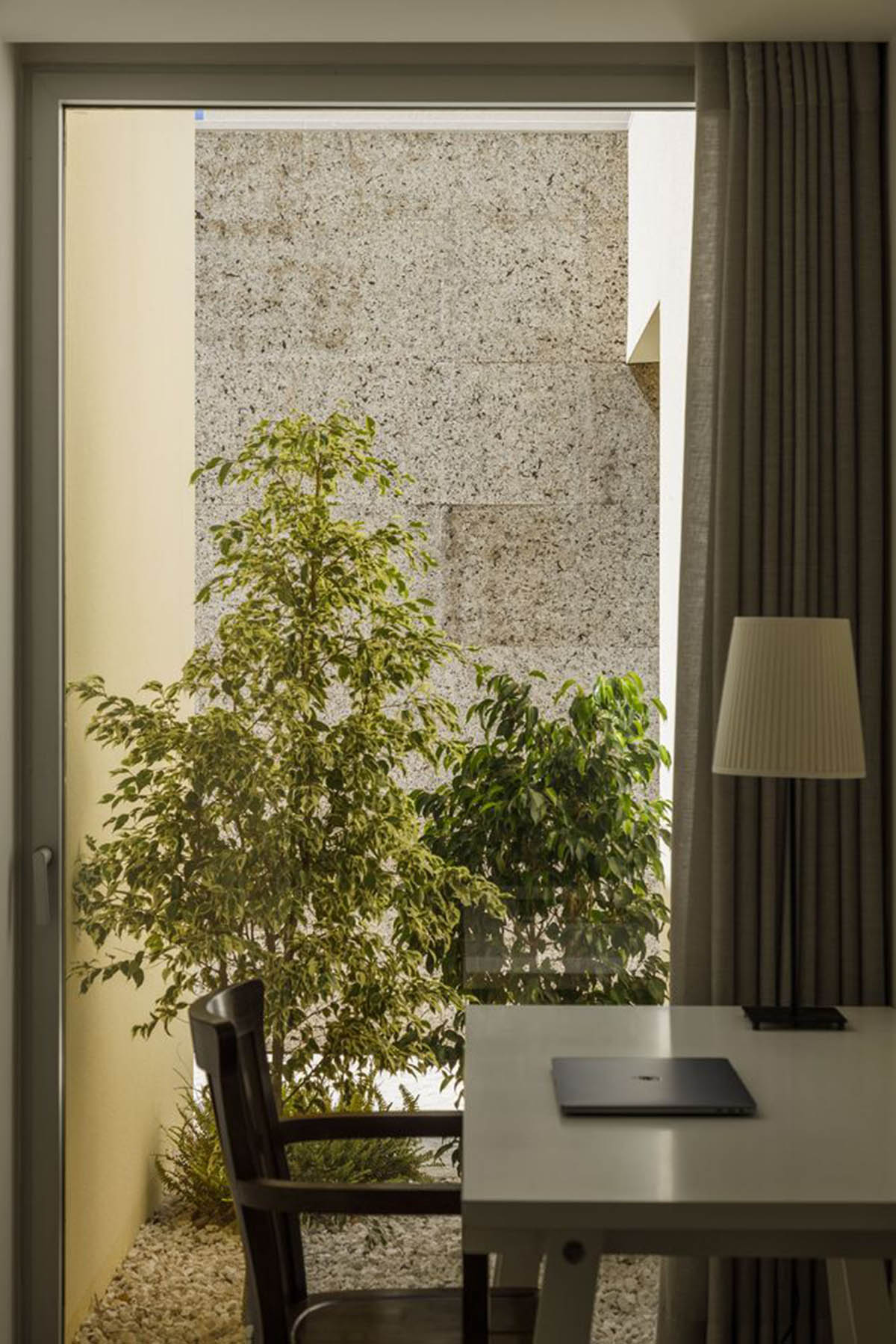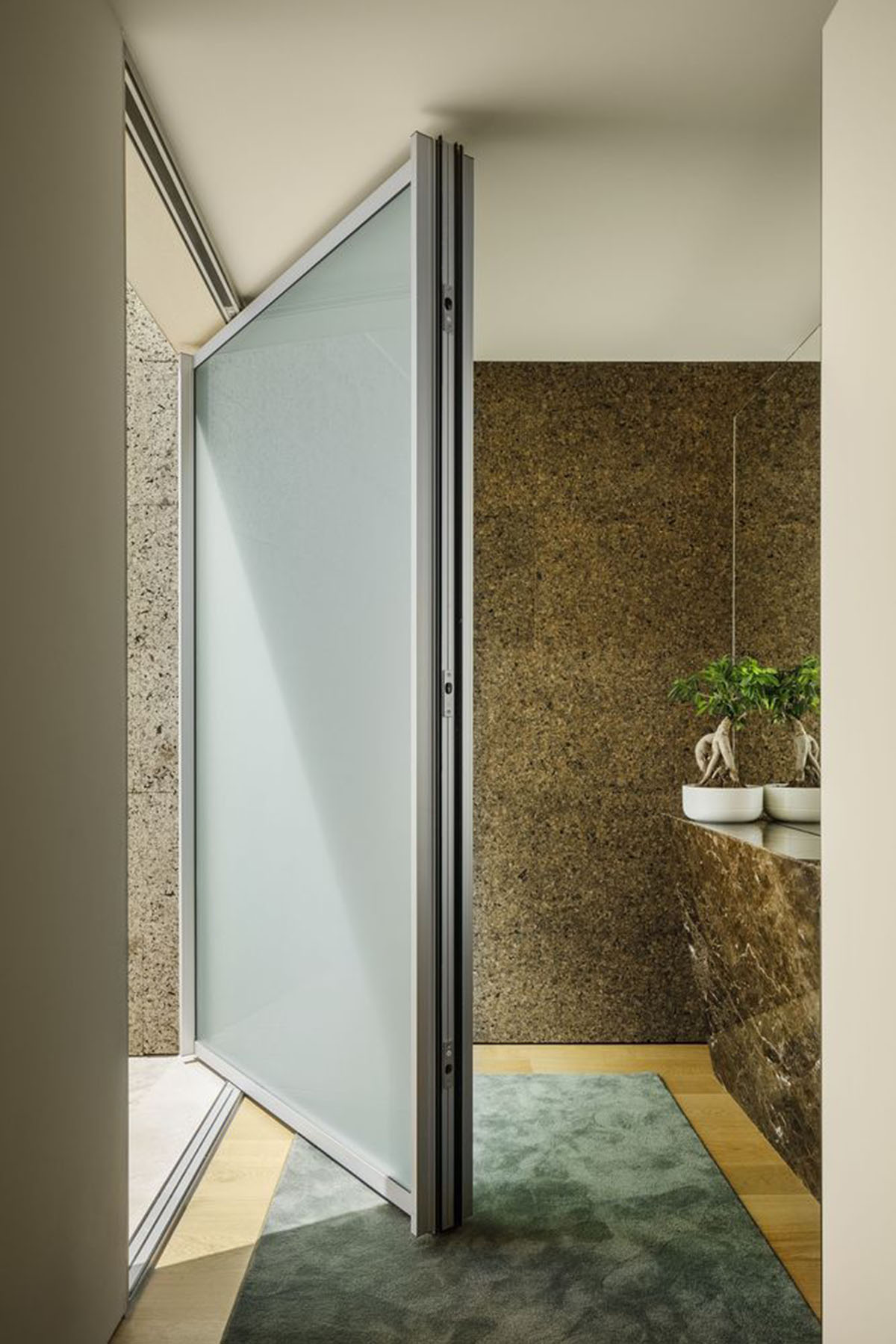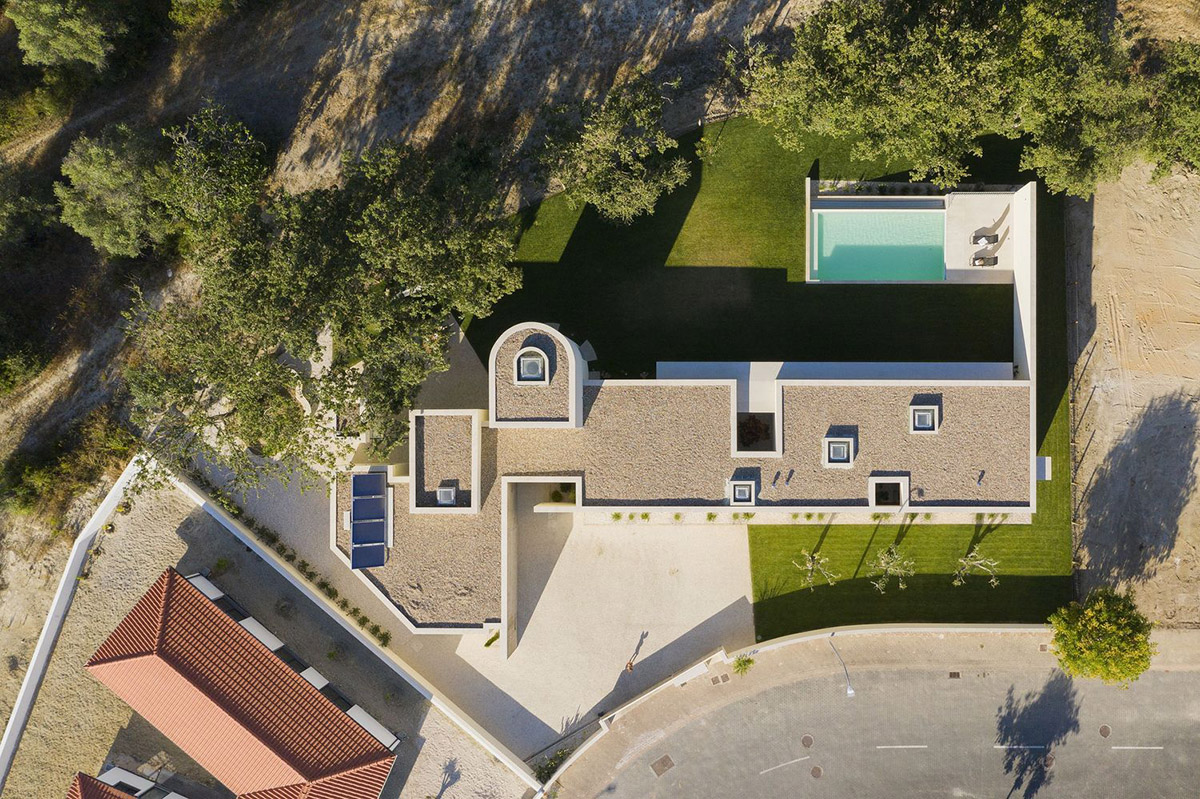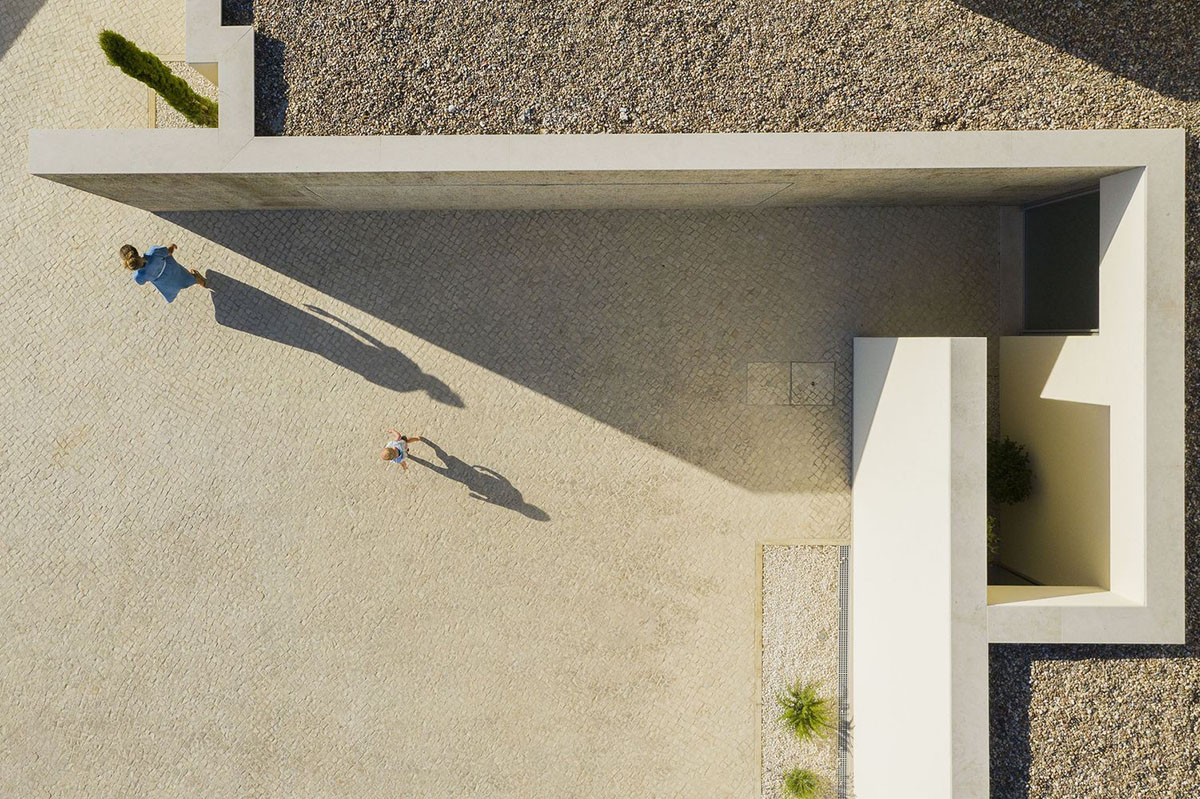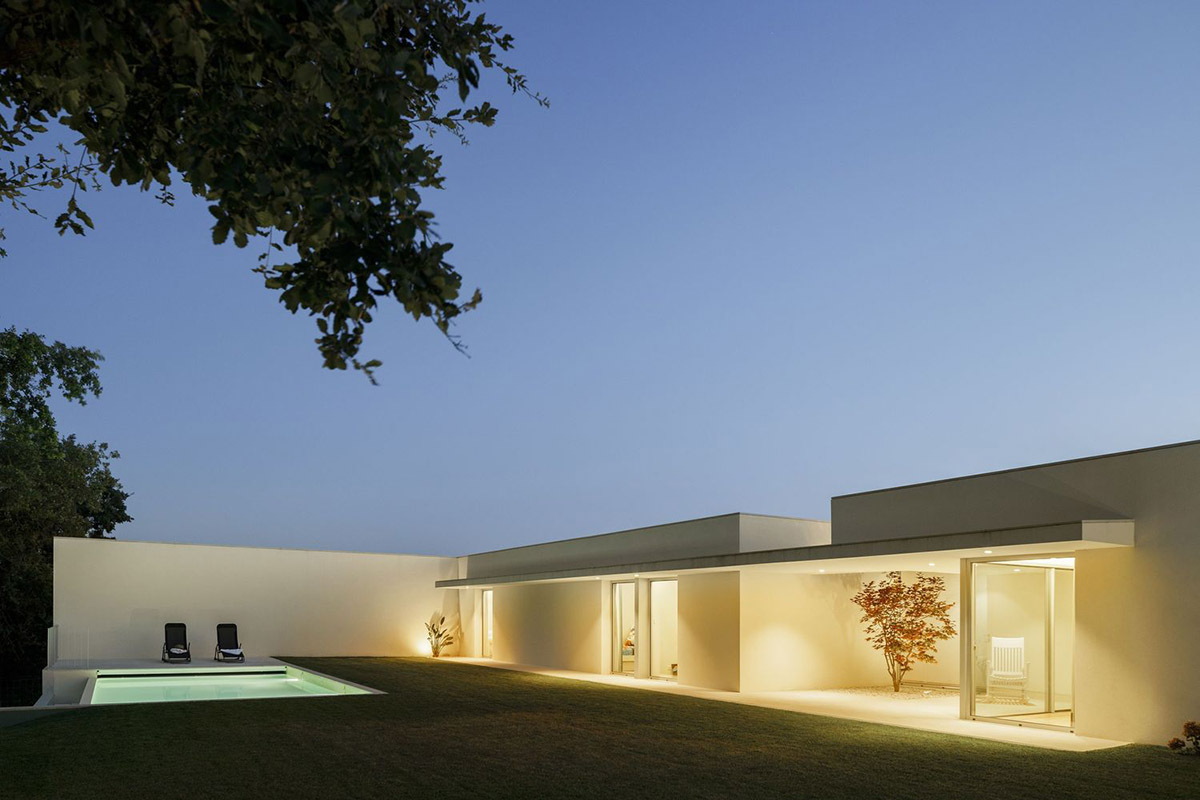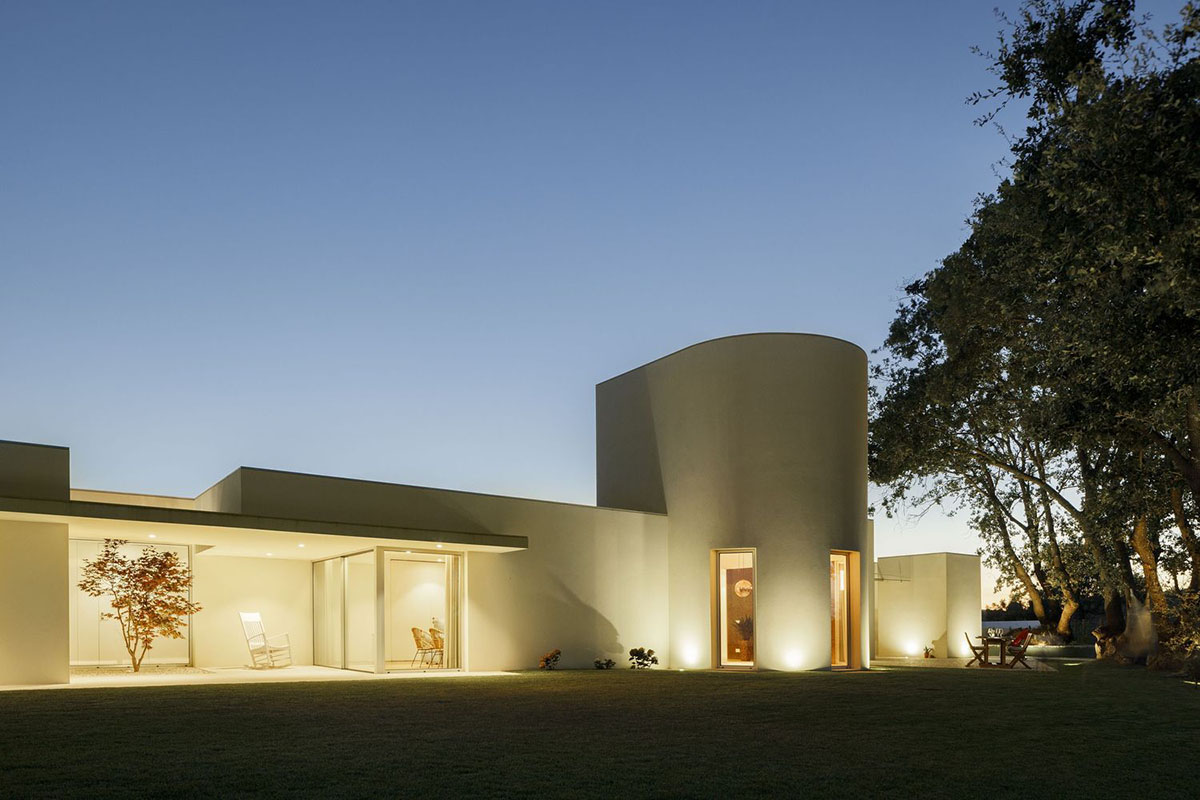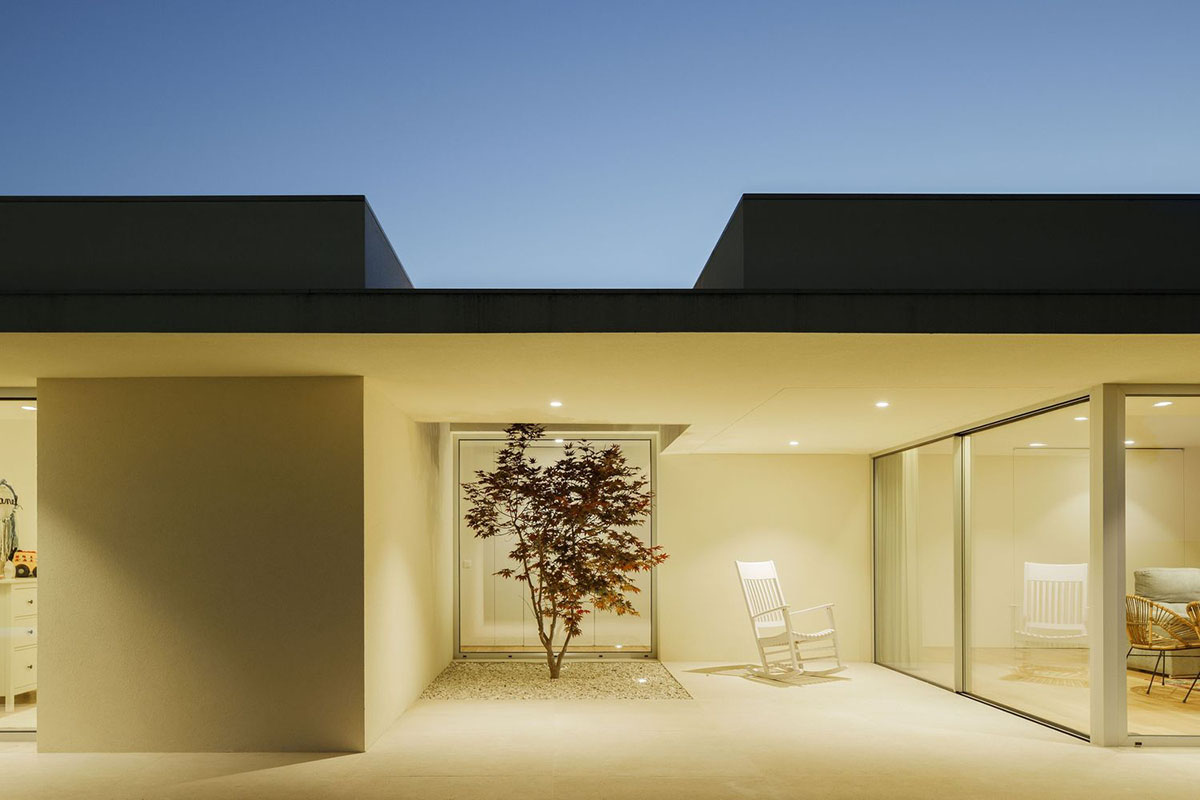 Plan
Elevation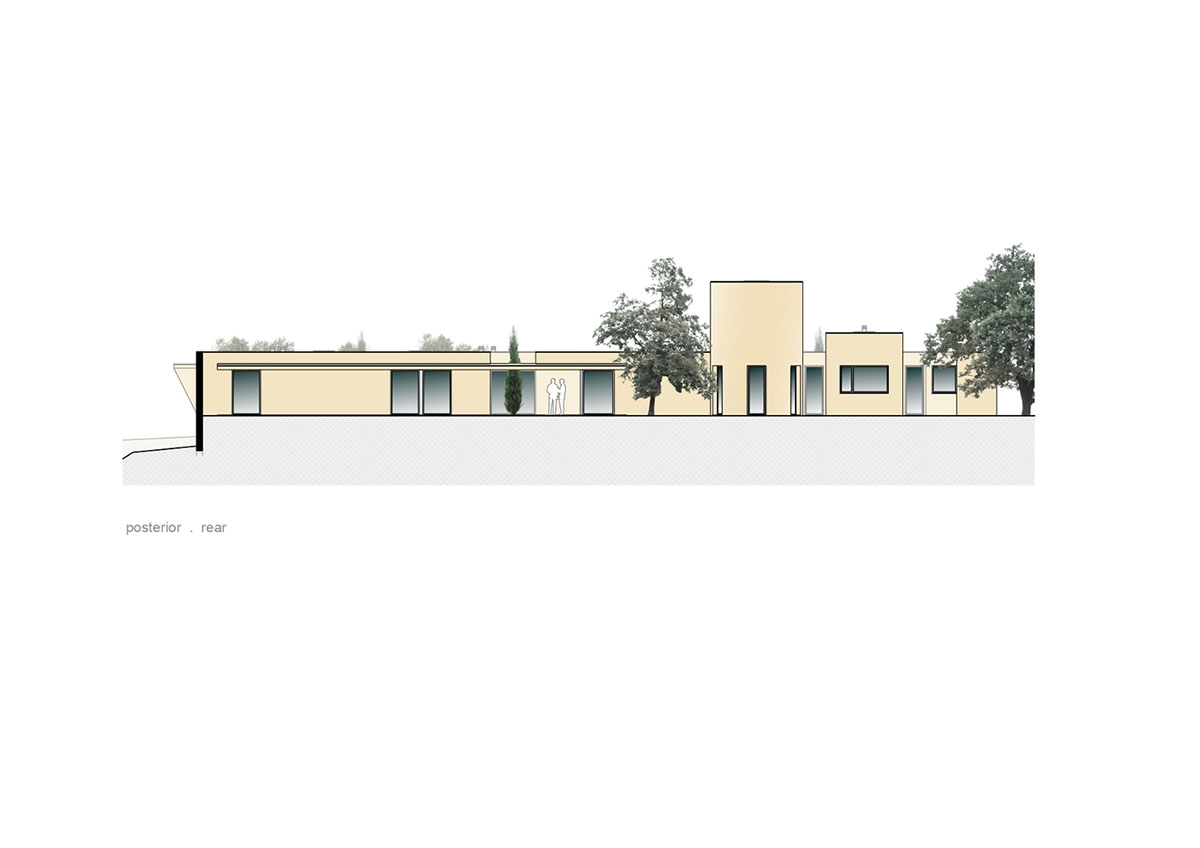 Elevation
Elevation
Elevation
Project facts
Project name: House in Santarém
Architects: dp Arquitectos
Location: Santarém, Portugal
Size: 287m2
Date: 2020
All images © Ivo Tavares Studio
All drawings © dp Arquitectos
> via dp Arquitectos