Maxim Kashin Architects intervenes all-white interior space with geometric metal sculptures in Moscow
Moscow-based interior design studio Maxim Kashin Architects has created all-white interior space intervened with geometric metal sculptures in Moscow, Russia.
Named Golden Mile, the 70-square-metre interior space is inspired by the Russian avant-garde. White colour, the colour of endless space in the suprematist paintings, has evolved in the interior, creating a geometric volume of the whole space.
"It is self-sufficient and also a background for the interior's main elements – geometric dominating sculptures," said Maxim Kashin Architects.
The interior space includes all-white living room, kitchen, bedroom and colorful bathroom. A golden-colored kitchen island and suspended sculpture add a sharp contrast to the space.
The main idea of suprematism (from Latin "supremes" – highest) is based on the superiority of pure geometry and colour over the existing perception of forms and space.
Thus, this interior is a white background for the linear geometric metal sculptures, consisting of the simple geometry planes, connecting in the three-dimensional monumental compositions.
"Suprematism has three steps of black, colour, and white," said Maxim Kashin, founder of Maxim Kashin Architects.
"The first one – a square and basic shapes: circle, line, cross. Second – complicated suprematist compositions. The third one is white on white."
"The following works of Kazemir Malevich are clear examples of these steps – Black Square, Supremus № 56, The White Cross," he added.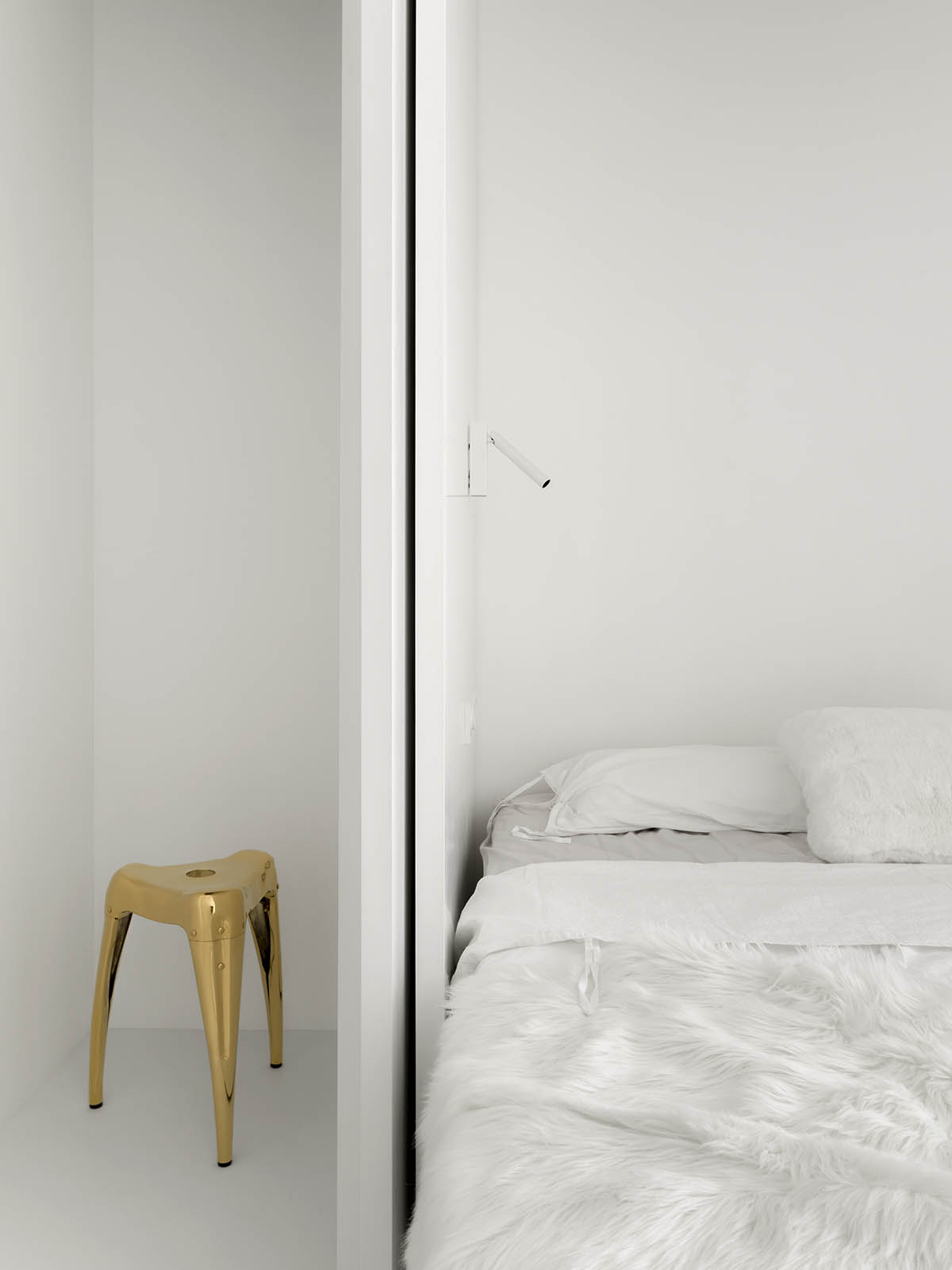 In the interior concept, Maxim wanted to connect these three stages of the 20th century's popular Russian avant-garde art movement development by creating the three-dimensional installation, the interior, that is submerging one's into the world of the endless white space, colour and geometry.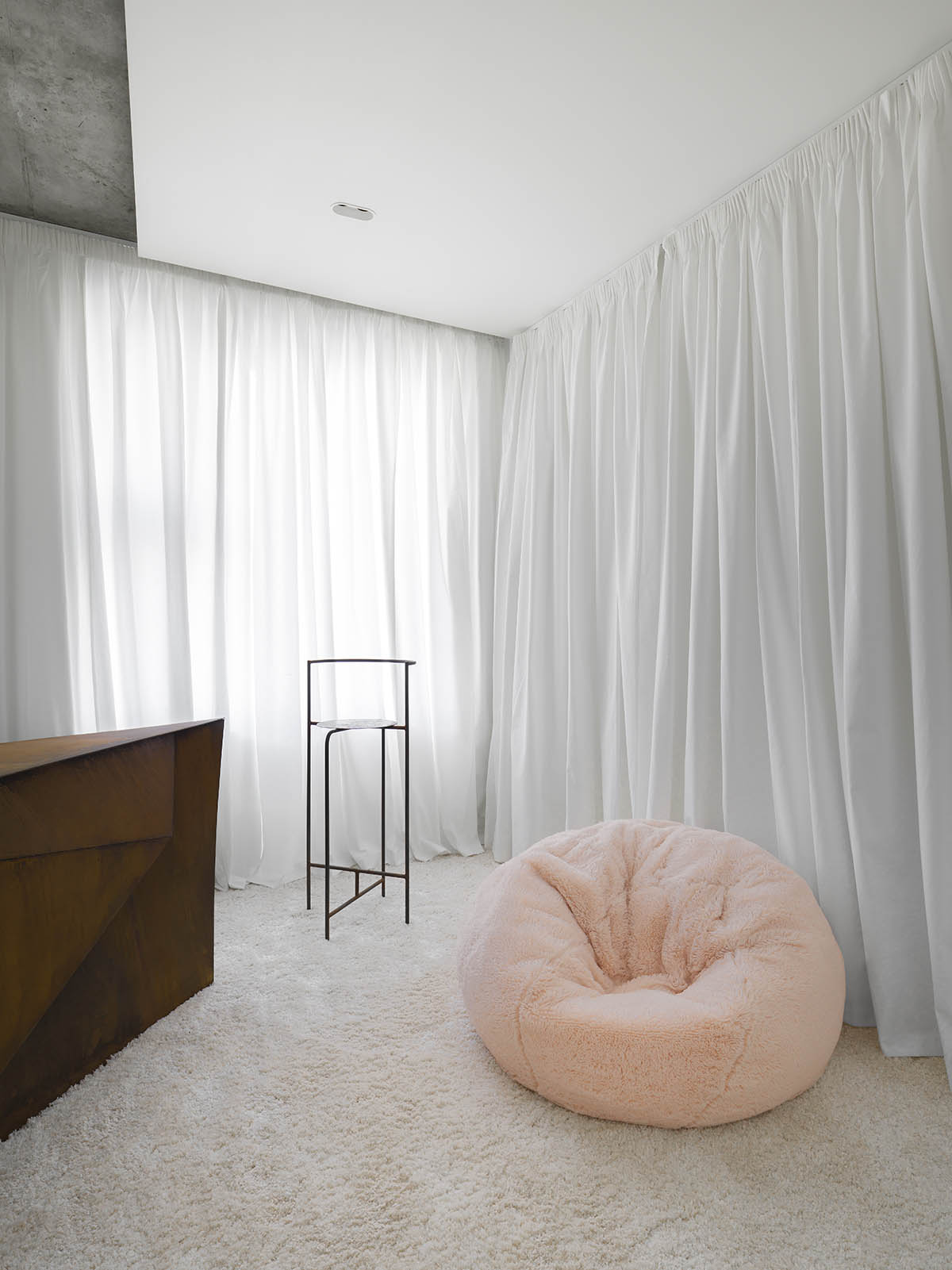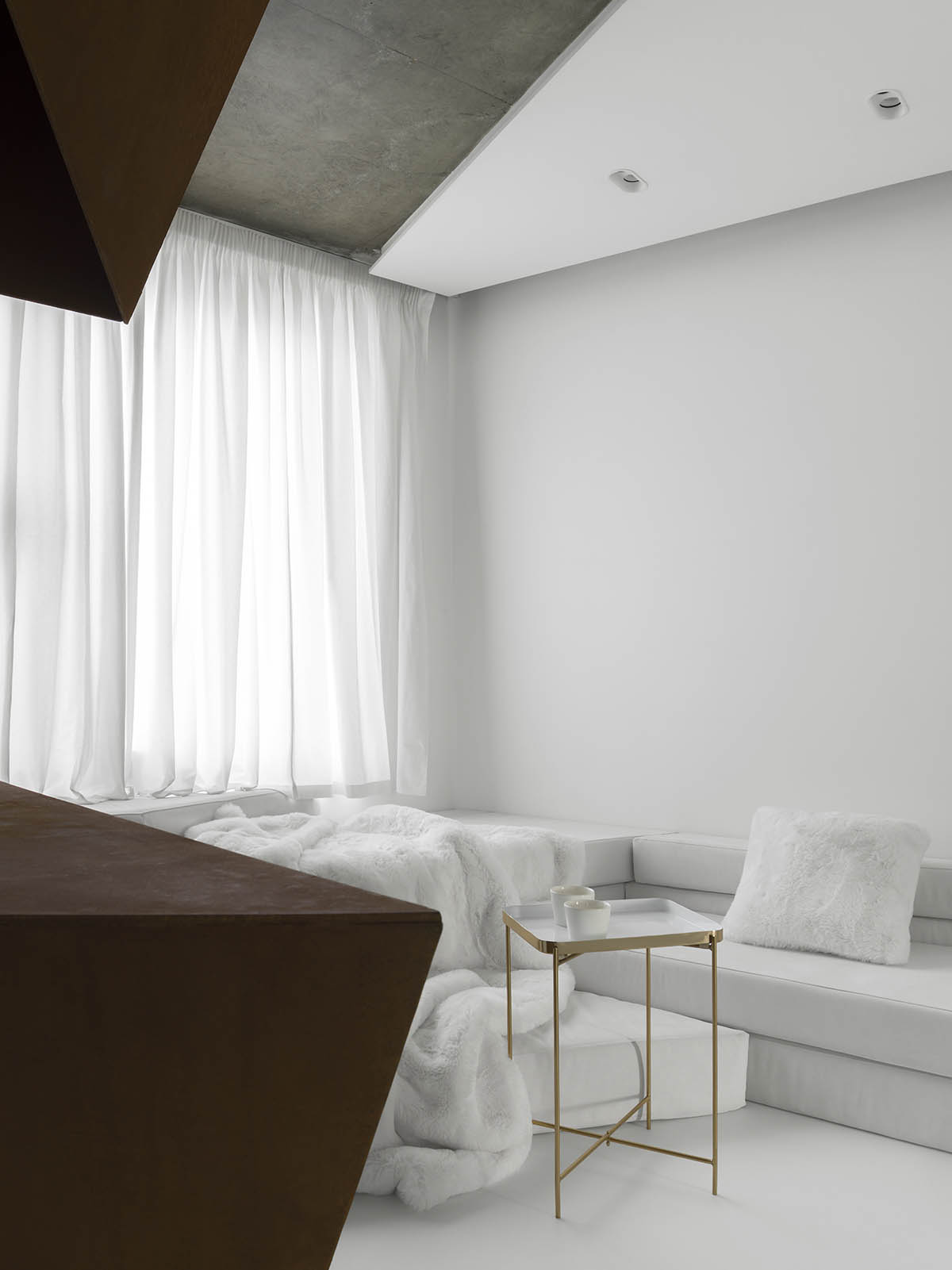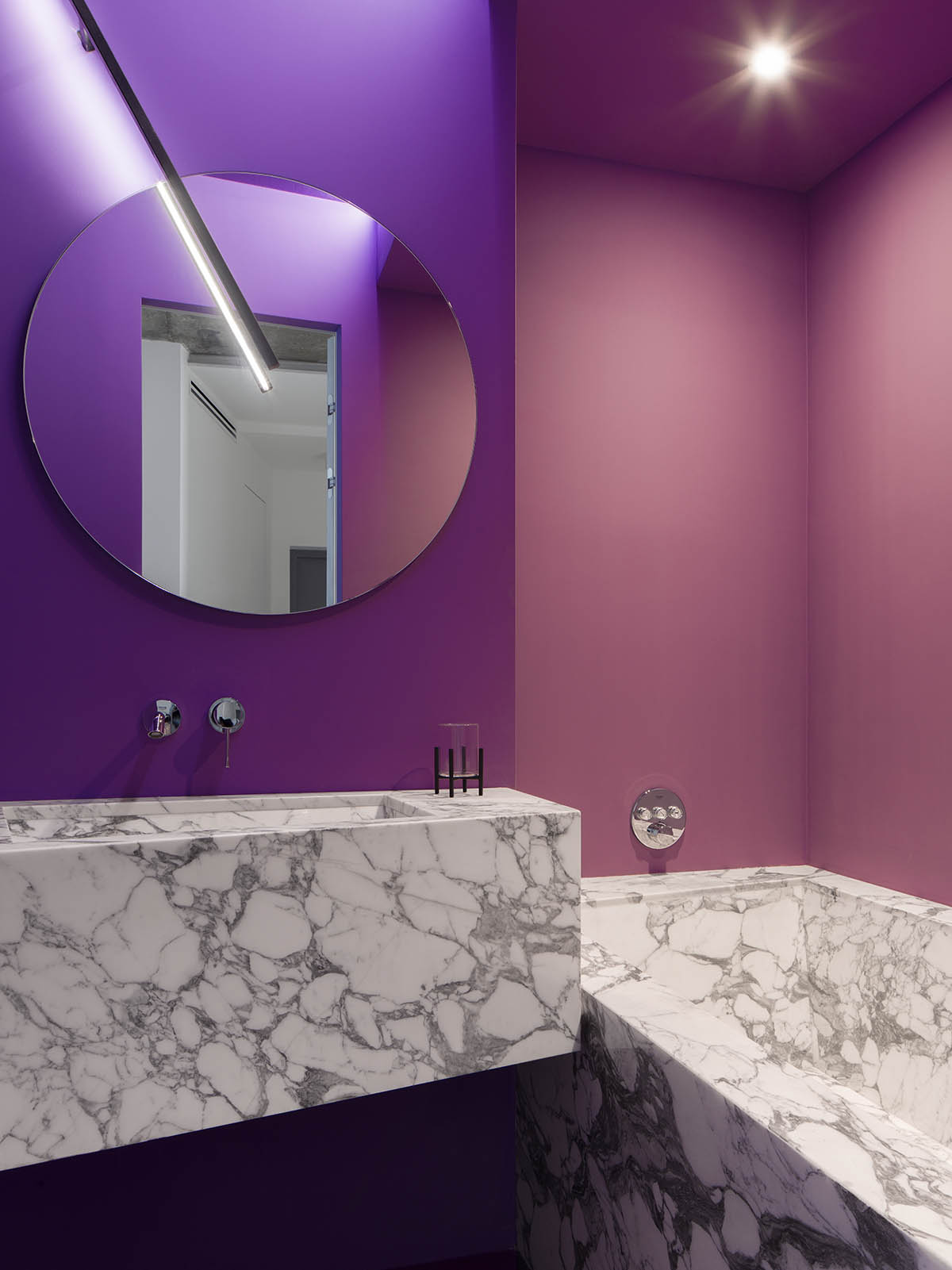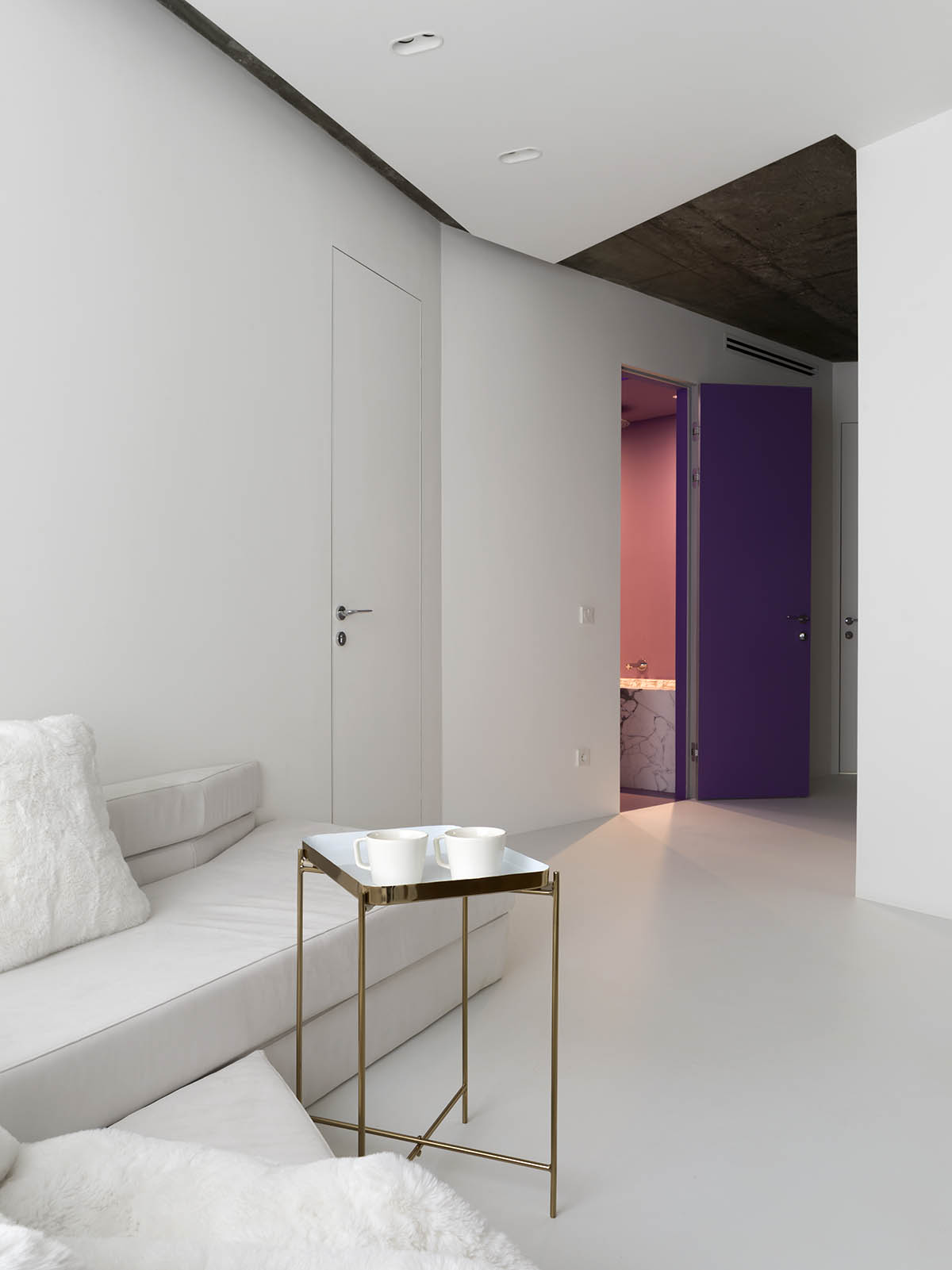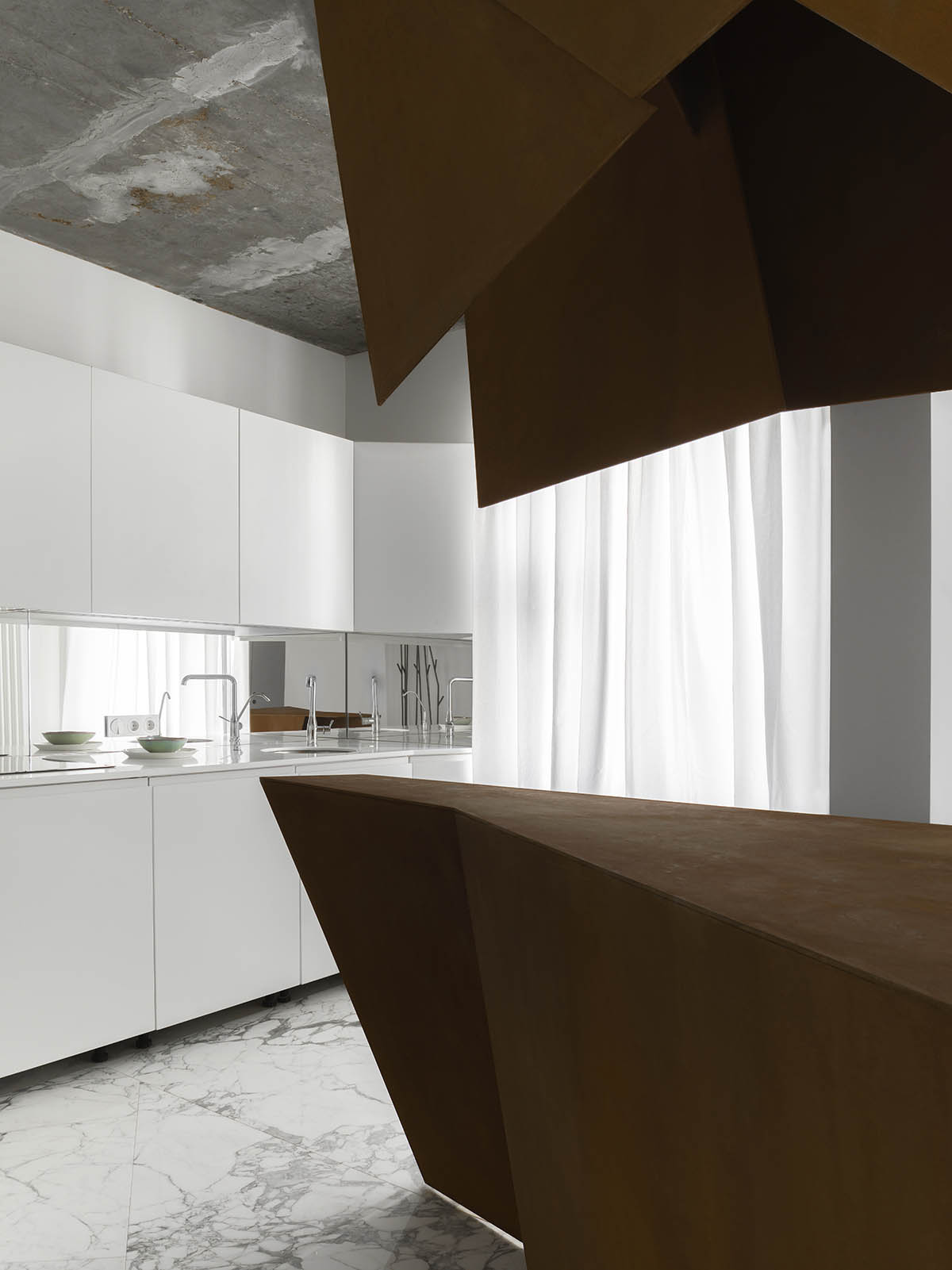 Project facts
Official Project Name: Golden Mile
Location: Moscow, Russia
Architects/designers: Maxim Kashin
Project completion year: 2020
Gross Built Area: 70 sq meters
Video credits: Bricktake Production
All images © Dmitry Chebanenko
> via Maxim Kashin Architects