Submitted by
Whitaker Studio-Designed Unbuilt Shipping Container Home Is On The Market For $3.5 Million
Whitaker Studio-designed Joshua Tree Residence, proposed on an arid landscape of California, has been put on the market on sale for $3.5 million, the house, designed by London-based visualisation firm Whitaker Studio led by James Whitaker, has never been built in reality.
James Whitaker released first renderings in 2017 and designed the house as a private residence of film producer Chris Hanley, but the house was planned to sit on a 90-acre plot in Joshua Tree National Park, Southern California where the producer purchased it in earlier years.
Announced on Engel & Völkers, the house is now listed for sale for $3.5 million and awaiting for its potential buyer who wants to live in an arid desert in California.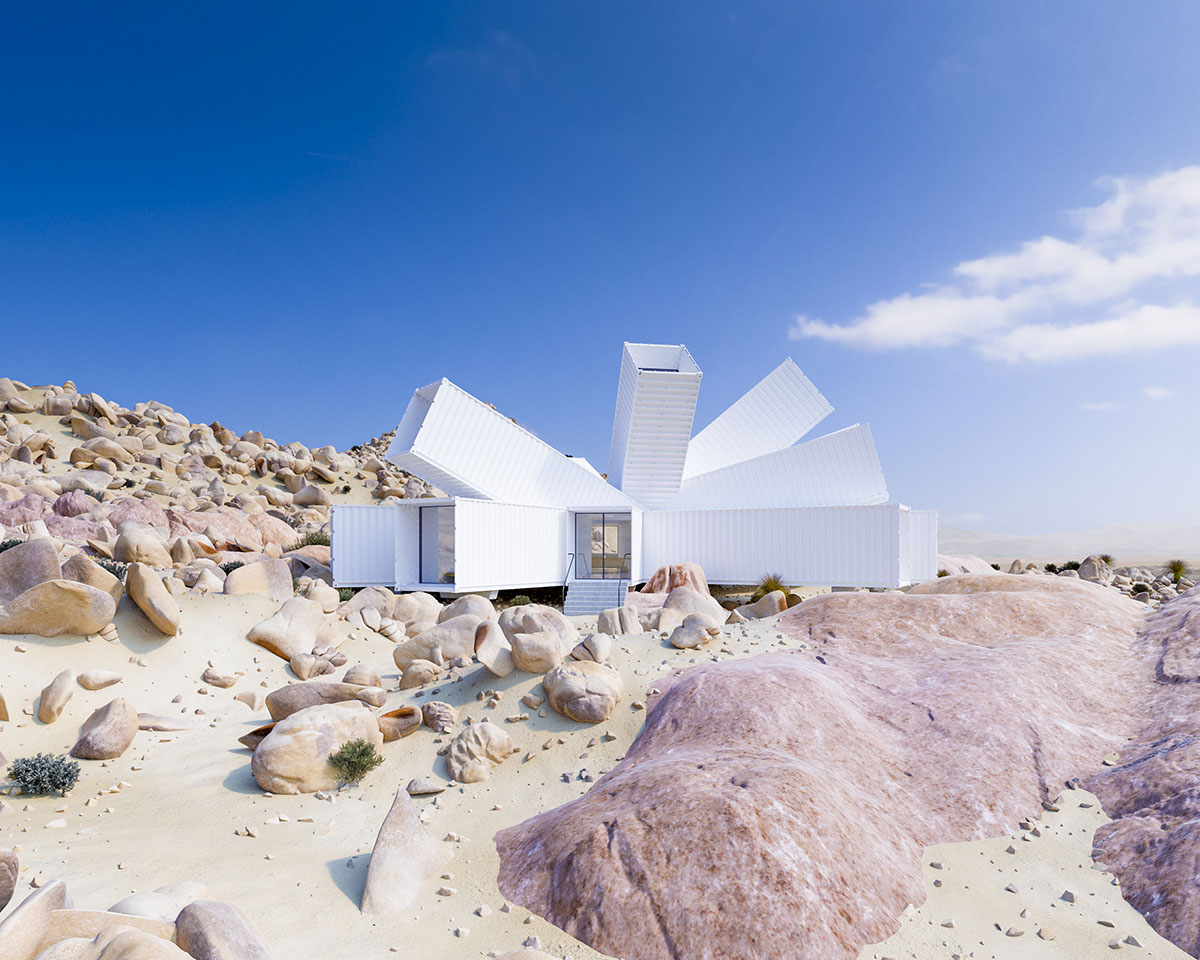 The house is made of irregularly jointed shipping containers in which each container looks at different direction to grasp the view of the desert.
Covering a total of 200-square-metre area, the house consists of 3 ensuite bedrooms, a kitchen, living room.
Whitaker has designed a special "exoskeleton" formed out of shipping containers.
"This phenomenal project includes plans, construction and delivery of the spectacular Starburst, an architectural shipping container home commissioned from London Based Whitaker Studios," said Engel & Völkers on its website.
"The home's exoskeleton of cuboid forms emanate in all directions oriented to capture the sheer beauty of the vistas, sky and desert-scape."
"A stark interior comprising concrete flooring, white walls and minimal furnishings. Incredible rock formations, private mountain, panoramic basin views and hundreds of Joshua Trees."
"Ideal for stargazing, horses and those who seek tranquility for their spiritual, meditation or yoga practices. Multiple flat sites to choose from that offer both astonishing desert scenery and privacy. The height of rare and natural beauty, this property makes for an incredible site for your dream compound or weekend getaway."
Albert Taylor, co-founder of the engineering firm AKT II, would have worked with James Whitaker to work on the Joshua Tree Residence's structural development.
When the first images released in 2017, Whitaker said the project is scheduled to start on site in 2018.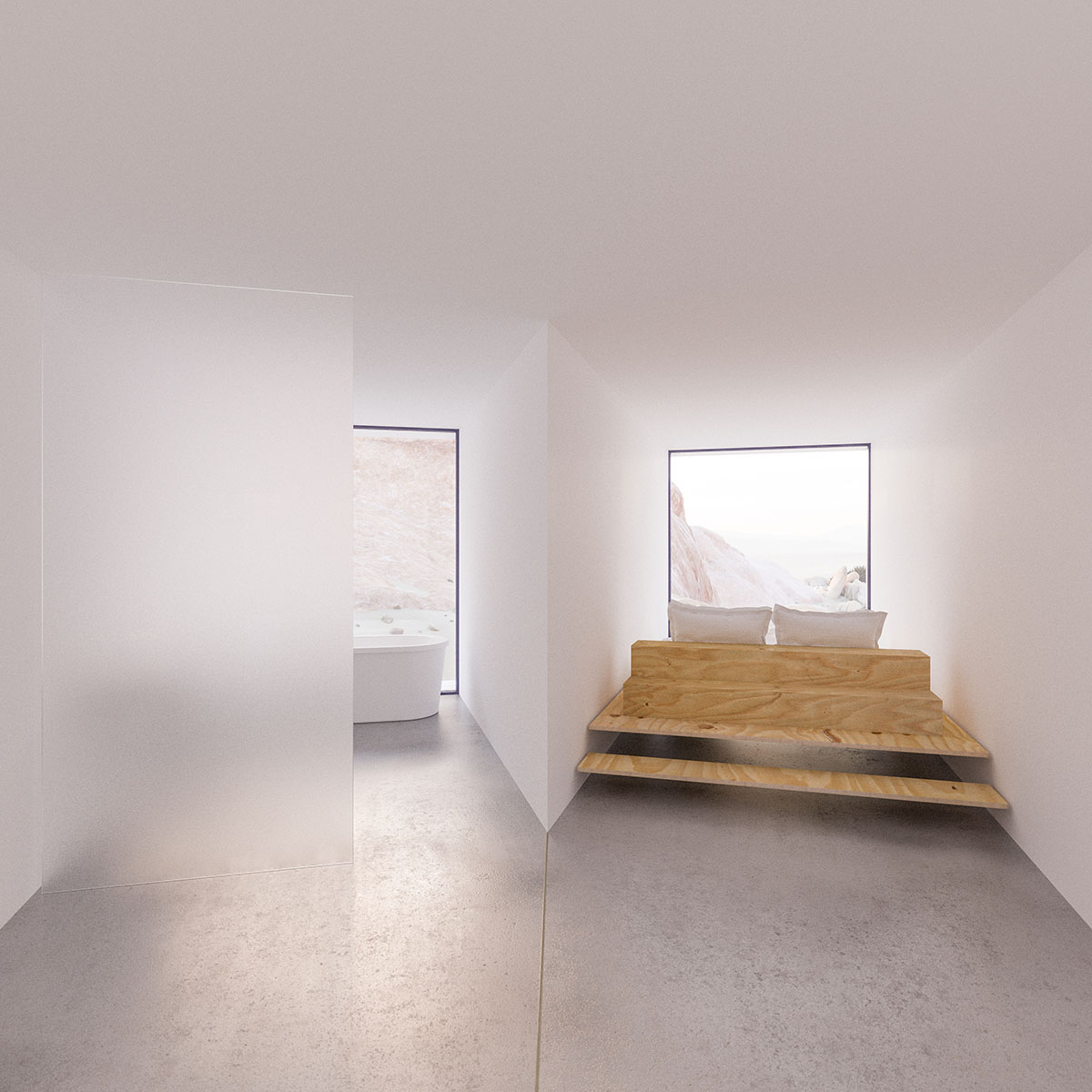 Whitaker Studio previously proposed an affordable and unique workplace in the Black Forest, just outside the town of Hechingen, the project was also comprised of multiple shipping containers to provide a low cost workplace, which has never been built.
All images © Whitaker Studio
> via Engel & Völkers