AD9 Architects built residence on a narrow plot with half-circled balconies in Vietnam
Vietnamese architecture practice AD9 Architects has built a residence on a narrow plot in Vietnam.
Named LVS.House, the 345-square-metre residence is situated on a narrow project site within the existing city fabric but uses the advantages of the site by designing half-circled balconies to mark the building.
The architects used perforated panels to wrap the balconies to create a light-shadow effect.
According to the architects, "LVS.house has a key difference from the other tube houses when it comes to the ground area."
The four-storey house has a narrow width that opens up in the back, which resembles the letter L. This offers a very interesting direction to develop the special design for the construction.
All program elements are scattered on each level and the architects take into consideration vertical air circulation throughout the building, while providing open and flexible spaces meeting the client's project brief.
On the ground level, the architects designed garage space, living room, kitchen, dining space and wc. On the first floor, there are two children's rooms, common space and wc.
On the second floor, other children's room and master bedroom and wc are arranged on this level, while the attic floor includes kid's zone, rooftop, void and metal screen roof.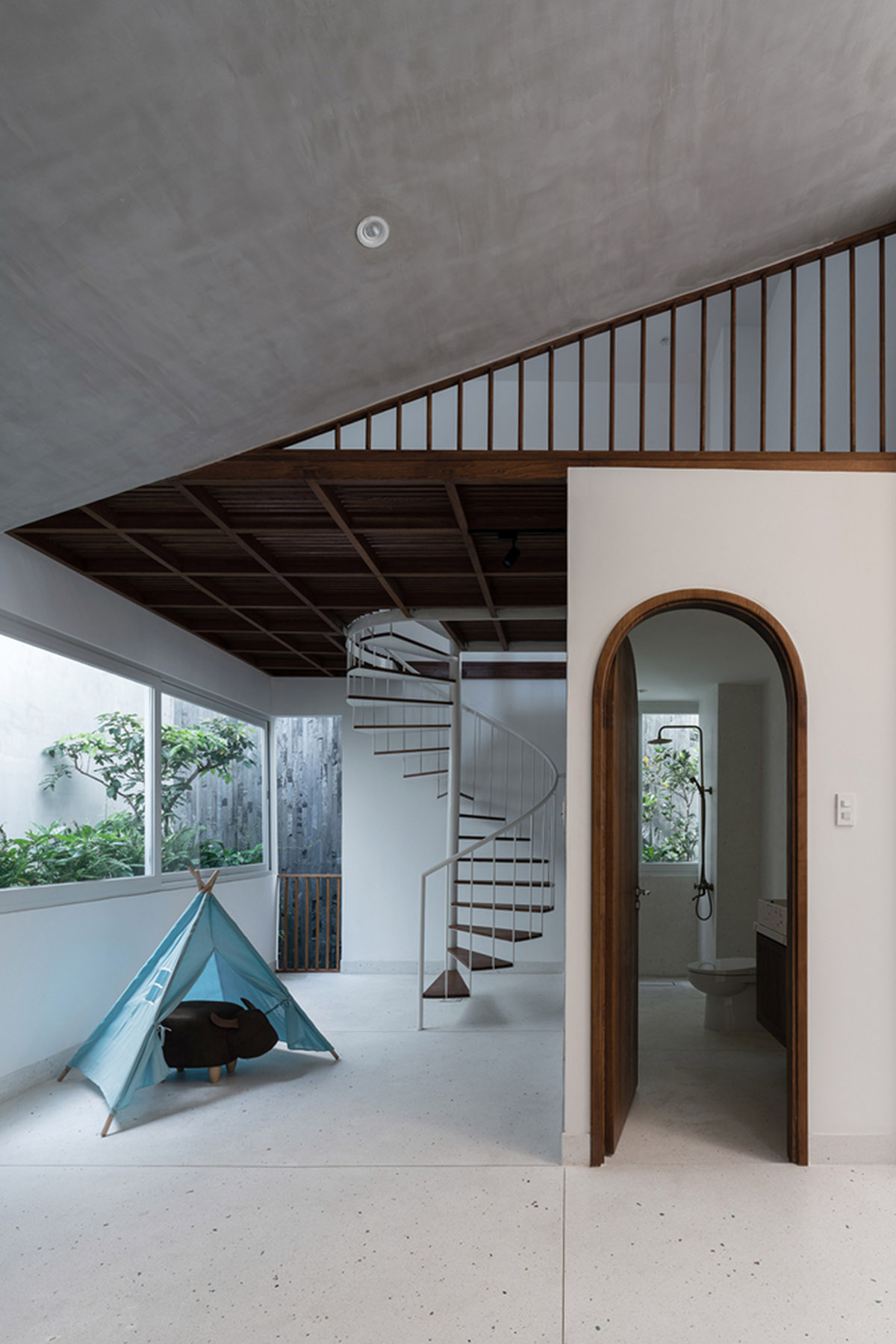 "The investors want all common and personal spaces to be as open as possible to create the best connection, and also to easily supervise the activities of their 2 kids at a young age," said the architects.
"Beside the split-level home solution, we also focus on exploiting the light and air circulation vertically."
The architects used connecting spaces and sky lights to create layers that connect the natural elements and the people living in it.
The architects added that "we aimed for a minimalism approach regarding material usage in this construction, with the hope to revive the core value of basic architecture to bring a better and more positive life to the family."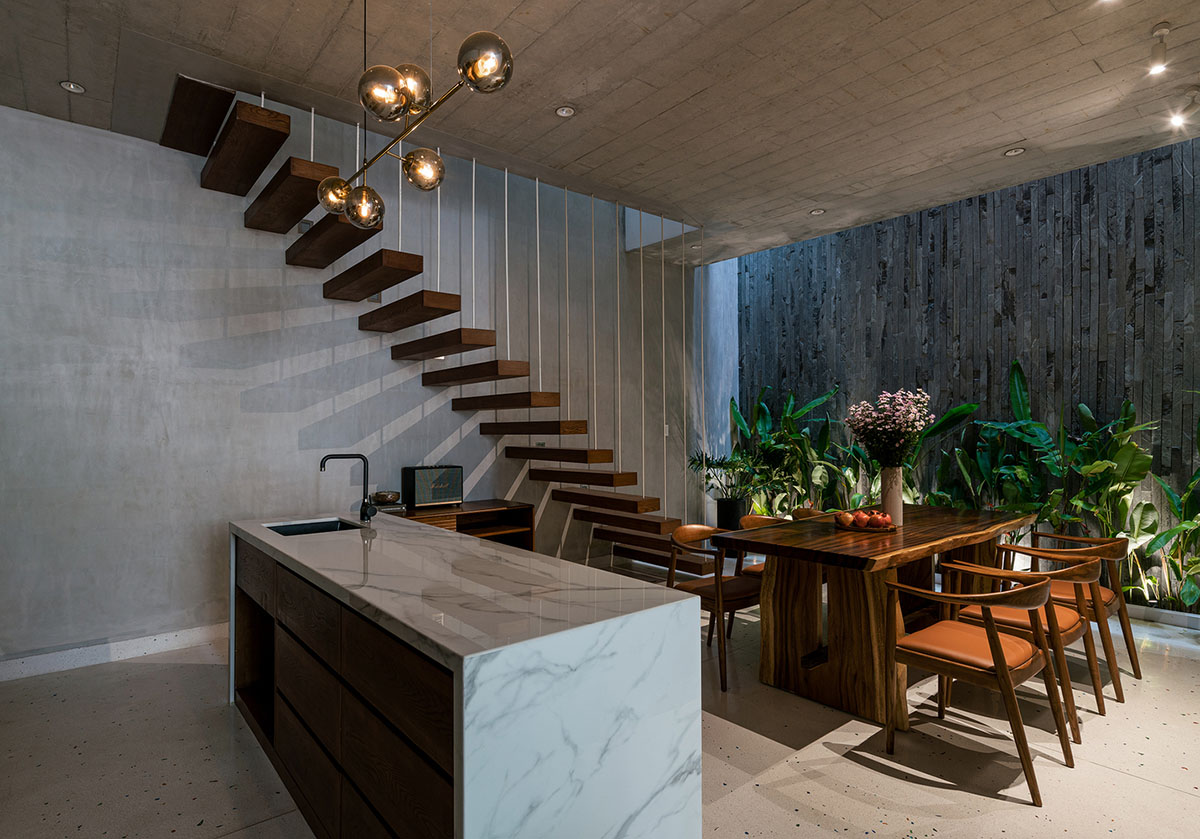 Axonometric drawing
Situation plan
Site plan
Concept drawing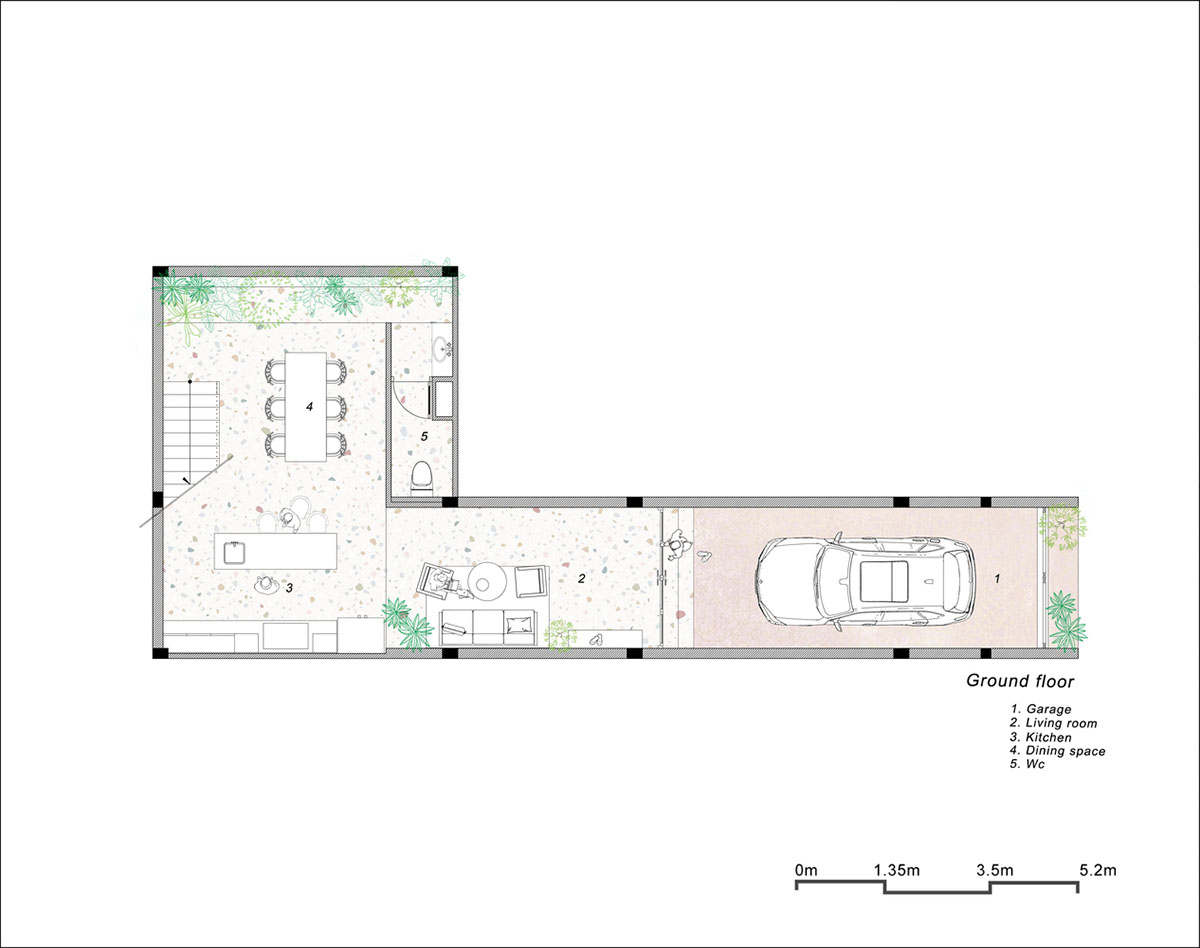 Ground floor plan
First floor plan
Second floor plan
Terrace floor plan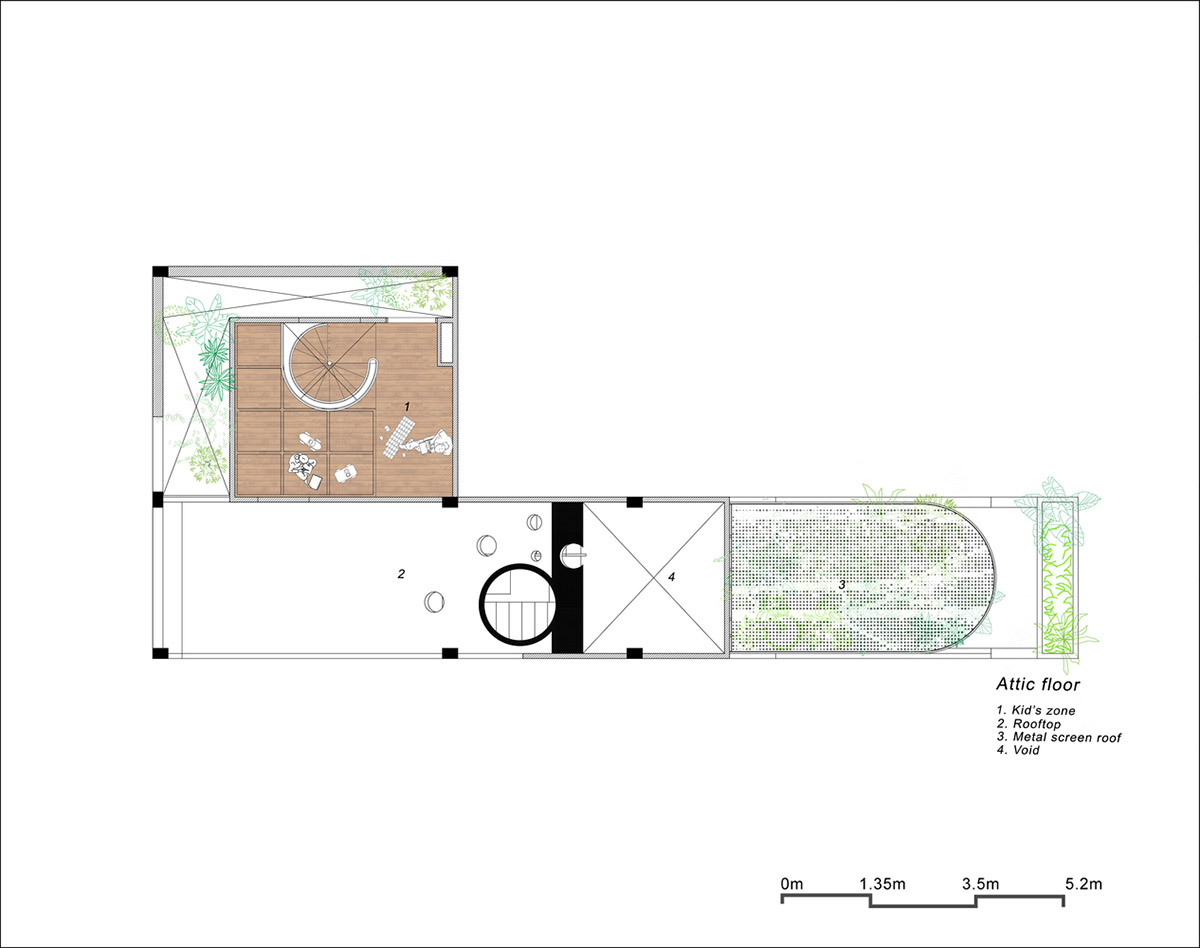 Attic floor plan
Roof floor plan
Section
Elevation
Project facts
Project name: LVS.House
Architects: AD9 Architects
Location: Vietnam
Size: 345m2
Date: 2020
All images © Quang Tran
All drawings © AD9 Architects
> via AD9 Architects