Renzo Piano Building Workshop Completes Mega Complex in China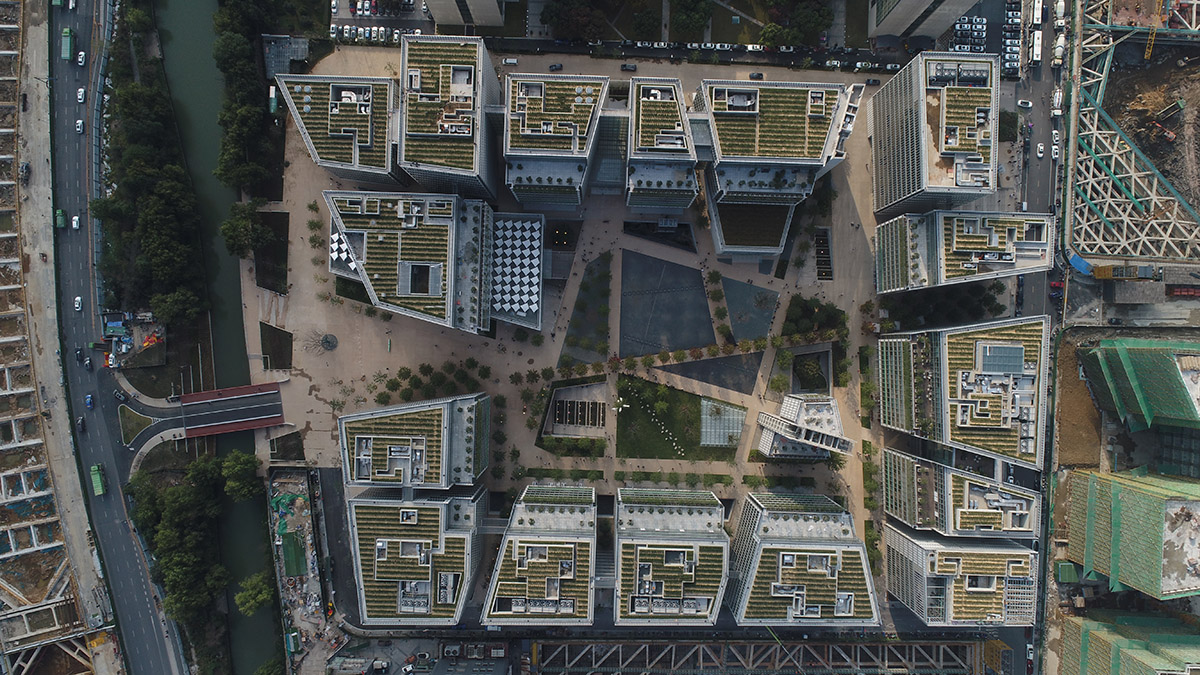 Located in Hang Zhou City in the east of China, OōEli (also known as JNBY Headquarters) is a mega urban complex spanning 230,000 square meters. It offers headquarter office spaces for the apparel brand JNBY, art galleries, designer shops, event spaces and a boutique hotel. The client has appointed award winning architecture firm Renzo Piano Building Workshop along with a team of internationally notable firms such as ARUP, JML, Shunmyō Masuno, Rana and DOTTOR to meet high client expectations and ambition of the project. RPBW was established in 1981 in Genoa, Italy by Renzo Piano, the Pritzker Prize laureate.
Opened in October 2020, OōEli is Piano's second completed project in China. The project commenced construction in 2013 and took almost 8 years to complete. The overall design drew inspiration from an apple, where 'under the hard interface, it is a soft and rich core.' With the size of almost a small city, it consists of 17 individual buildings arranged around a 130 m x 95 m protected central green plaza.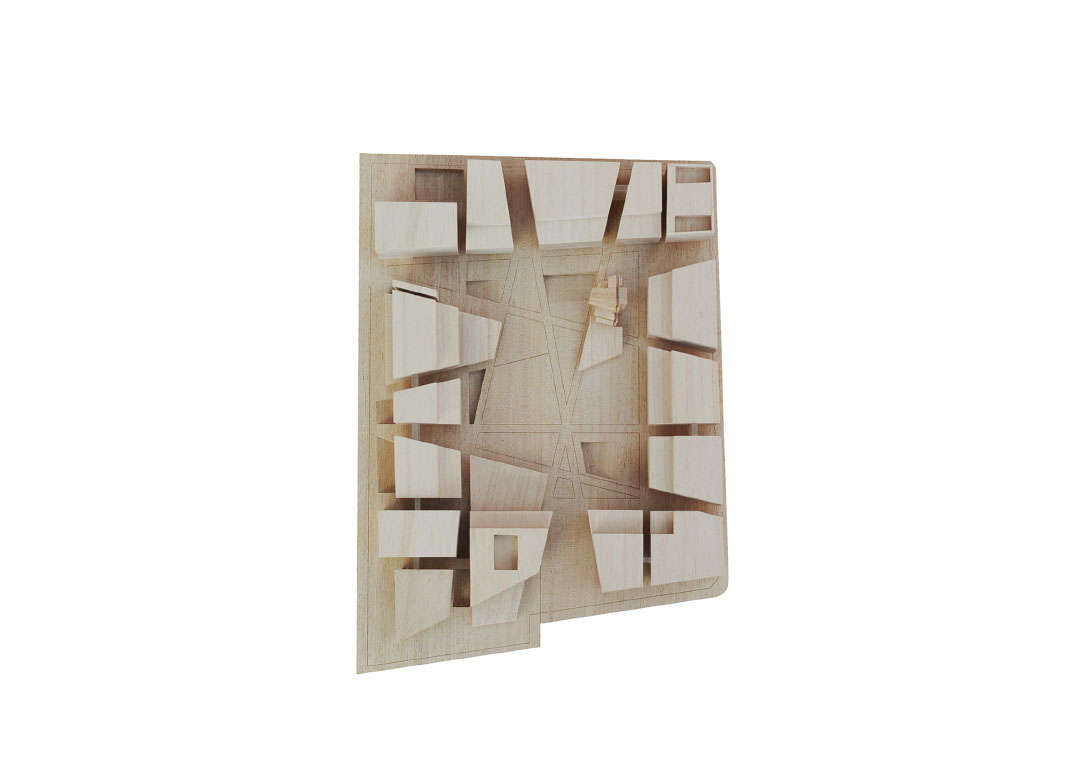 .
Concept Model © Image courtesy of Renzo Piano Building Workshop (RPBW)
Sketches © Image courtesy of Renzo Piano Building Workshop (RPBW)
View of Large Green Plaza © Image Courtesy of OōEli
Designed to be an outdoor 'urban living room', the plaza accommodates large water features and gardens for various users to gather and relax; whether they are office workers, exhibition goers, or people sitting in the café. "We hope to create a generator for artistic events' said Piano, 'so this core is three-dimensional, multi-layered and green. All buildings surround and look at this core."
Similarly, the positioning of buildings was informed by a series of wind and solar studies. Averaging just nine storeys each, some buildings have a set back at the 8th storey to allow more sunlight into the central plaza and allow the users to have a wider view of the scenery above.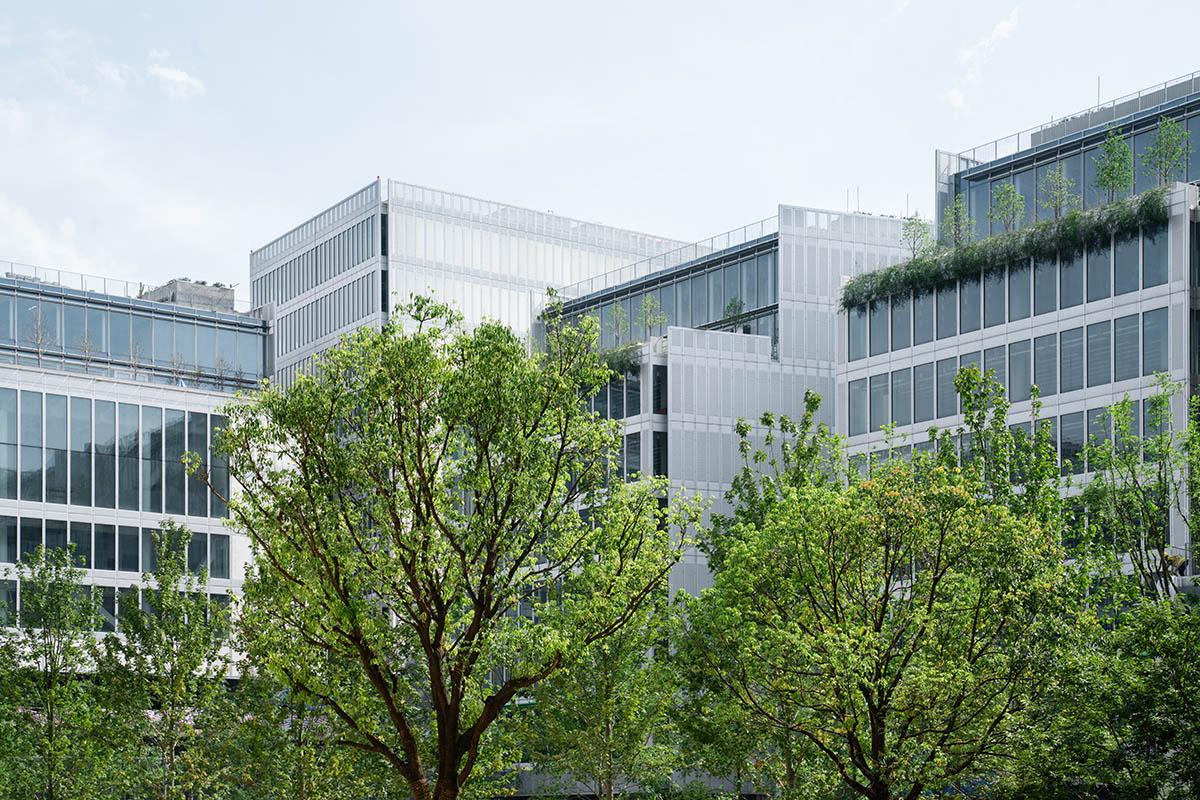 External View of Office Blocks © Image courtesy of OōEli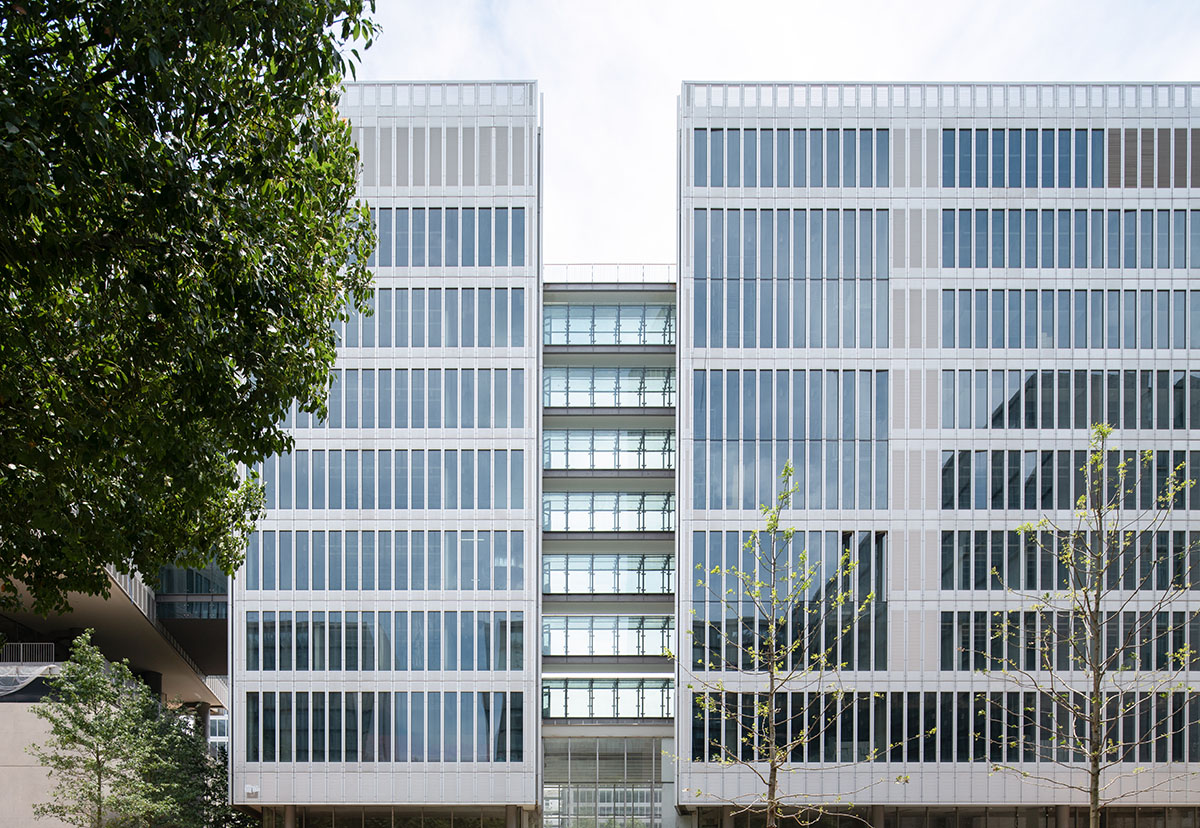 External View of Office Block © Image courtesy of OōEli
View from Office Block © Image courtesy of King Kay Architectural Photography
Internal View of Office Block © Image courtesy of OōEli
Internal View of Office Block © Image courtesy of OōEli
Featuring Renzo Piano Building Workshop's hallmark narrow width windows, the scheme adopted two different façade strategies to respond to contrasting modes of the site: the city that surrounds the complex and the oasis the complex encloses on. The inward facing façades are planted with greenery and have larger windows to maximise daylighting and strengthen the visual connection with the central plaza. While the external facing facades are a combination of fritted glass, aluminium panels and concrete.
Image © courtesy of OōEli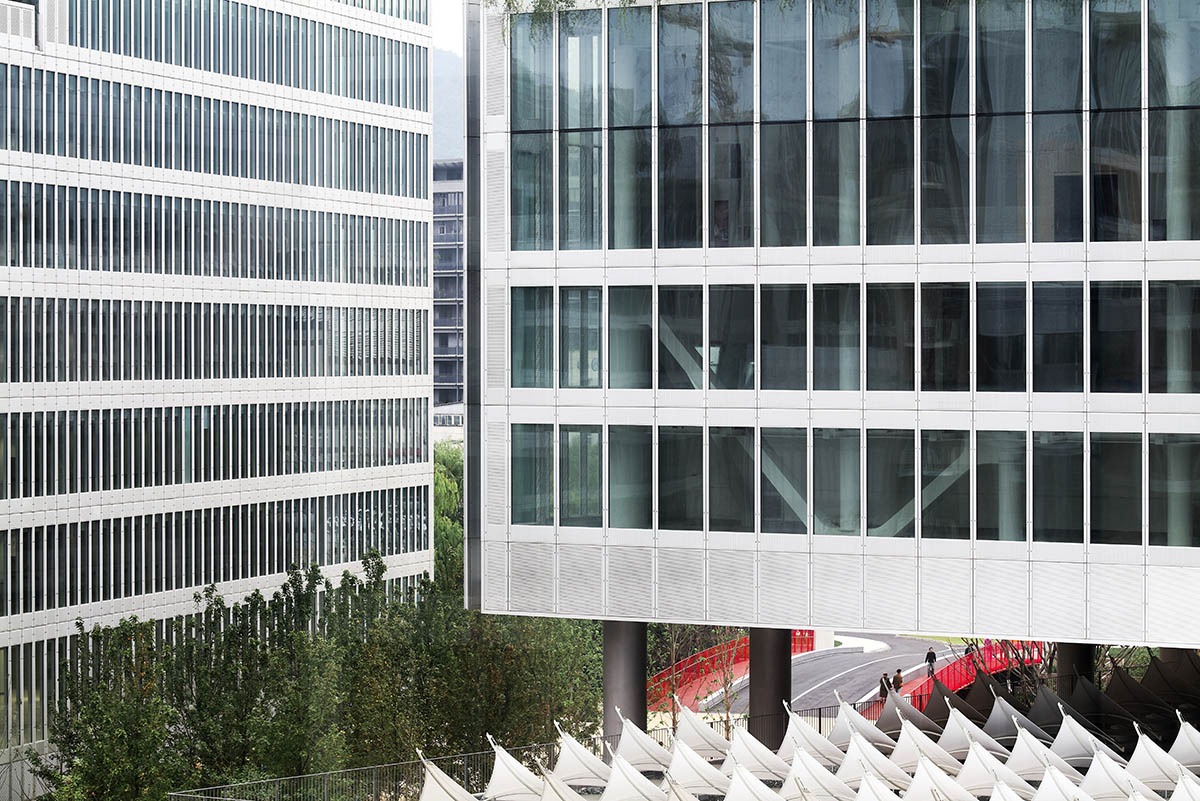 Image © courtesy of OōEli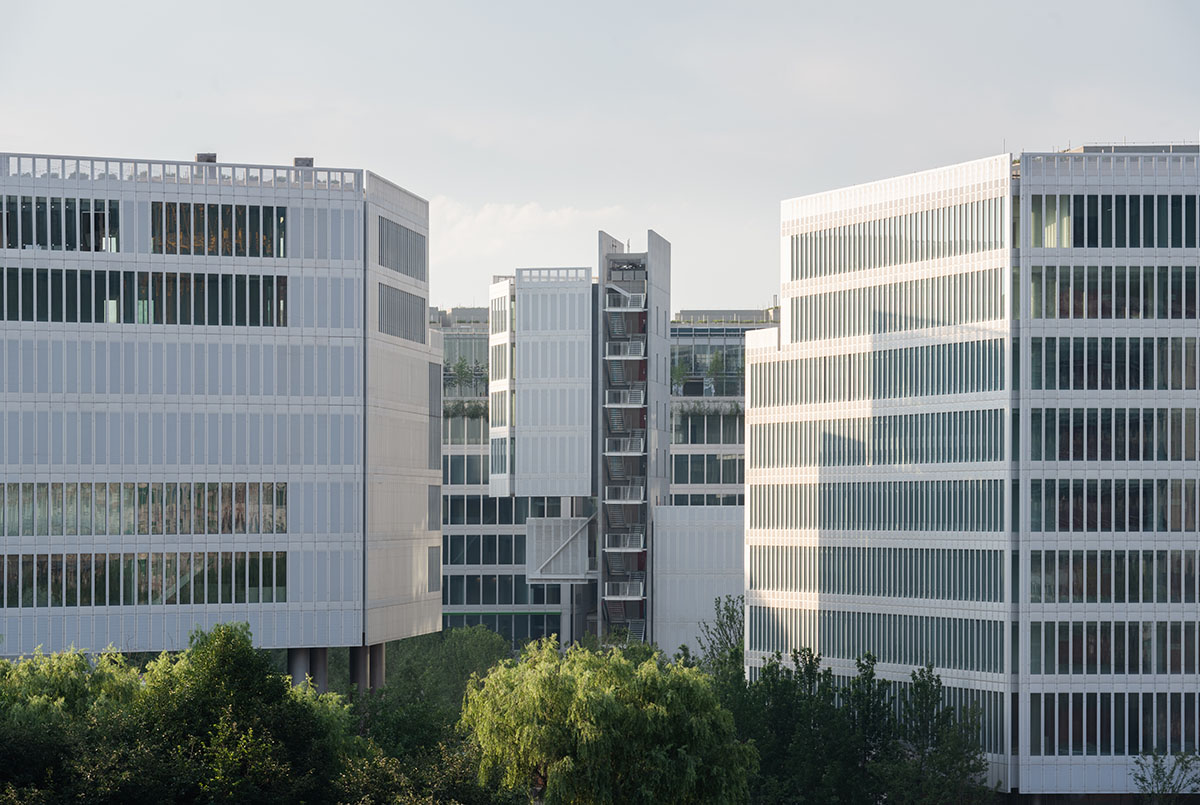 Image © courtesy of OōEli
Image © courtesy of OōEli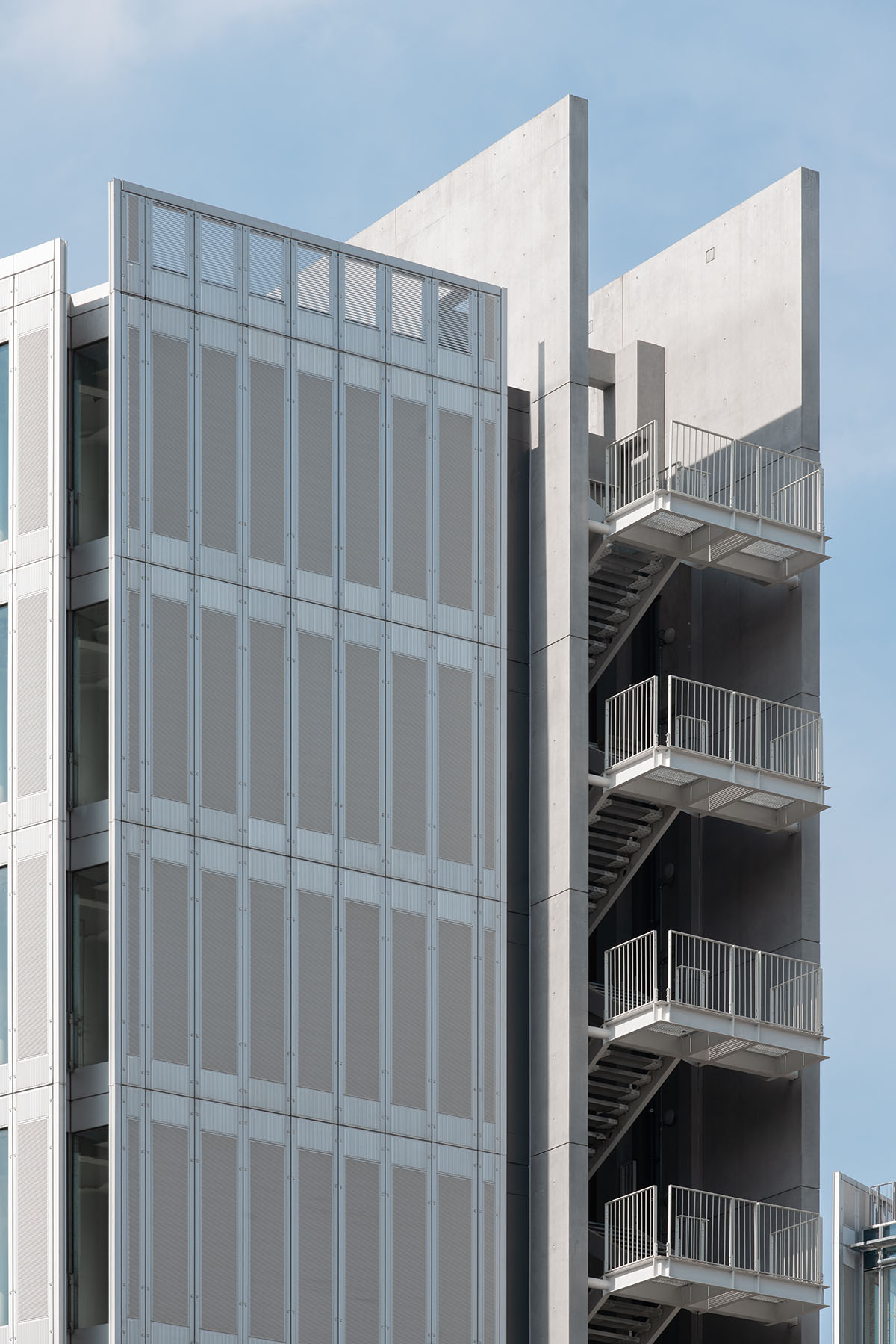 Image © courtesy of OōEli
To achieve the modular system to create the seemingly simple façade design, Arup has chosen to clad the external facades with specially treated anodized aluminium plates, making the complex the first in the Chinese civil building industry to have applied the material across facades on such a large scale. Under the sun the plates illuminate a metallic luster intended to retain its look for the next 50 to 100 years. The application of clear ultra-clear glass is intended to make the building complex appear suspended and lightweight, which echos with the image of the West lake Hang Zhou.
(c) Image courtesy of OōEli
Image © courtesy of OōEli
Historically known to inspire poets and artists with its captivating scenery, the West Lake has been a popular holiday spot throughout Chinese history. As opportunities grew, it is now one of China's most prosperous cities filled with new development. The project thus pays tribute to the rich history of the lake in meaningful ways.
Most eminently is the design of water mirror square. Designed by JMLwater feature, the mirrored waterscape square is able to achieve a layer of water as thin as 2cm. Subtle movements of nature are now captured and recorded on to the reflecting water surface. Water features are becoming increasingly important to urban areas, as it not only draws one's relationship closer to nature, but also offers a pleasant sight to see from people's office windows.
Water Mirror by JML © Image courtesy of OōEli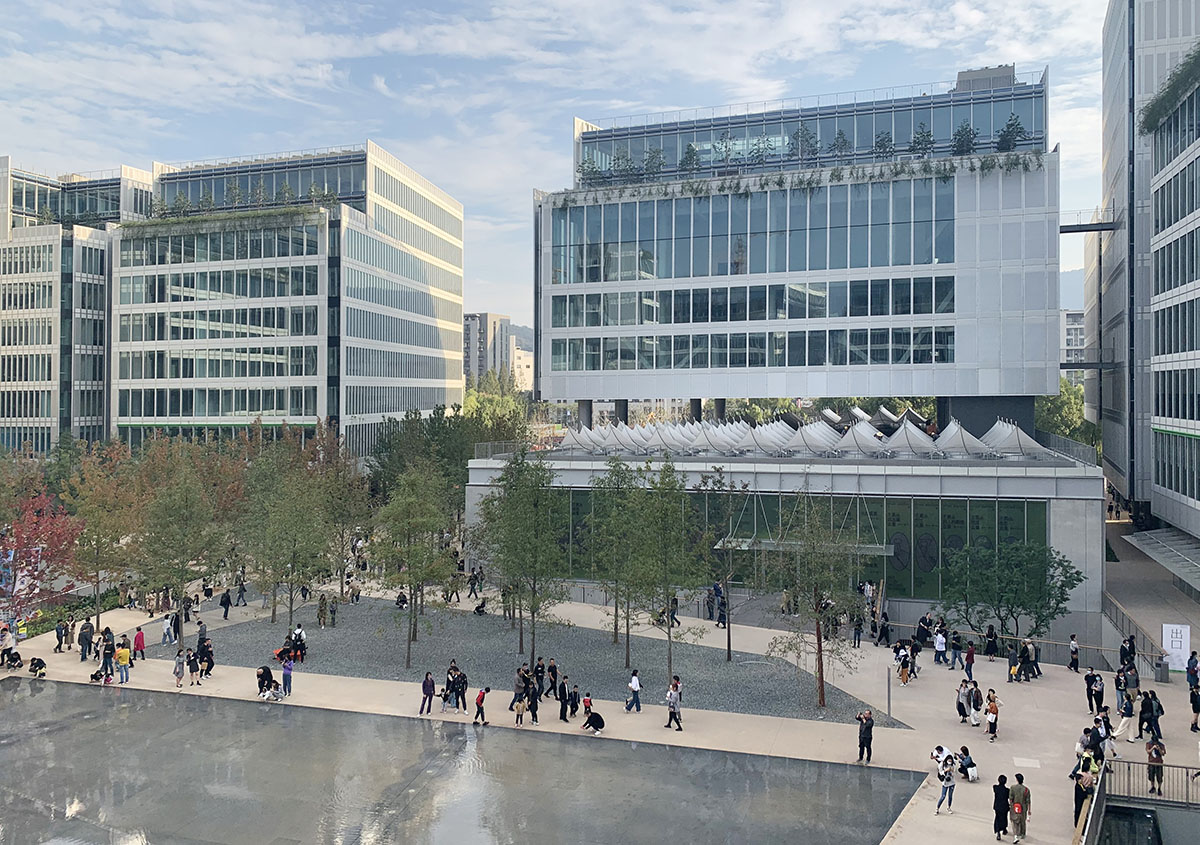 Water Mirror Viewed from Office Building © Image courtesy of RPBW
The greenery in the central plaza extends upwards to cover the roofs of the buildings in the form of tea plantations. Alluding to Hangzhou's Long Jing Mountain Tea Garden, the roofscapes are designed with sustainability in mind. Not only does it form a distinctive landscape, the plantations actively reduce the heat island effect and improve microclimate. Carefully selecting from thousands of tea types, three were chosen for their strong adaptability to grow in varied conditions and their ability to stay green through different seasons. Able to be harvested and consumed, they are Long Jing 43, Zhong Cha 108 and Anji White Tea.
Vegetation draping over facade © Image courtesy of OōEli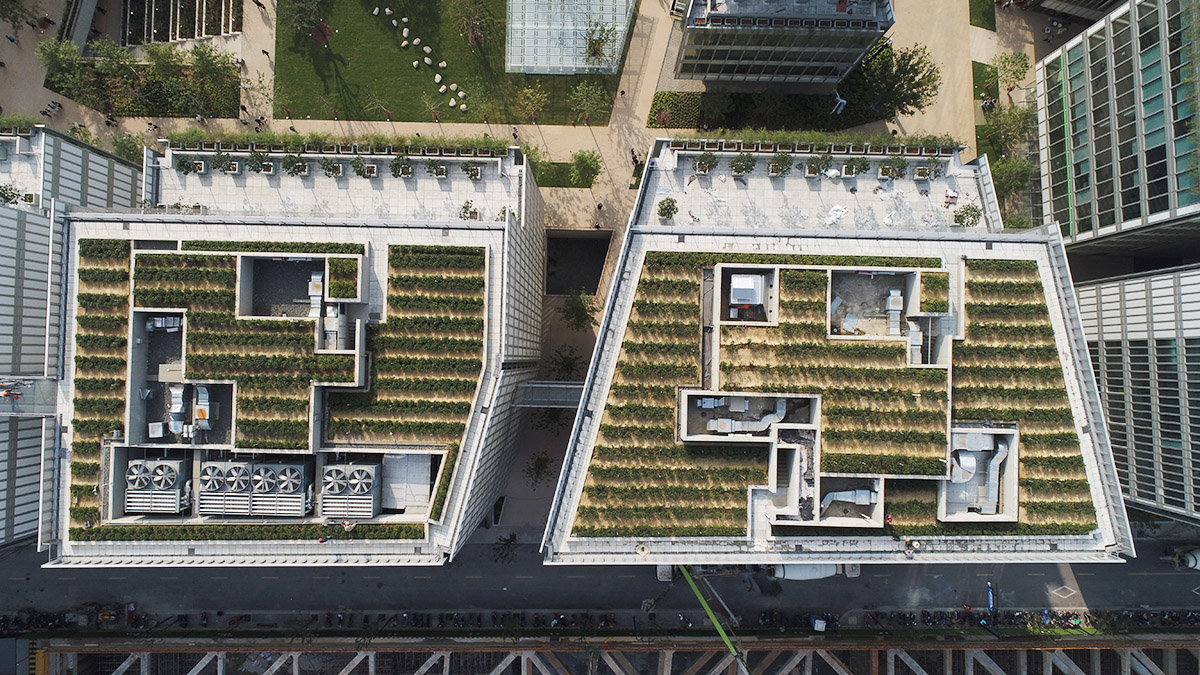 Tea Plants on Roof © Image courtesy of OōEli
Within the central plaza, there are 11 sunken zen gardens in total that embodies the themes of wind, water and space. Designed by Shunmyō Masuno, a Japanese monk and a master of modern Japanese rock gardens, the sunken gardens are there to offer relaxation and evoke calmness.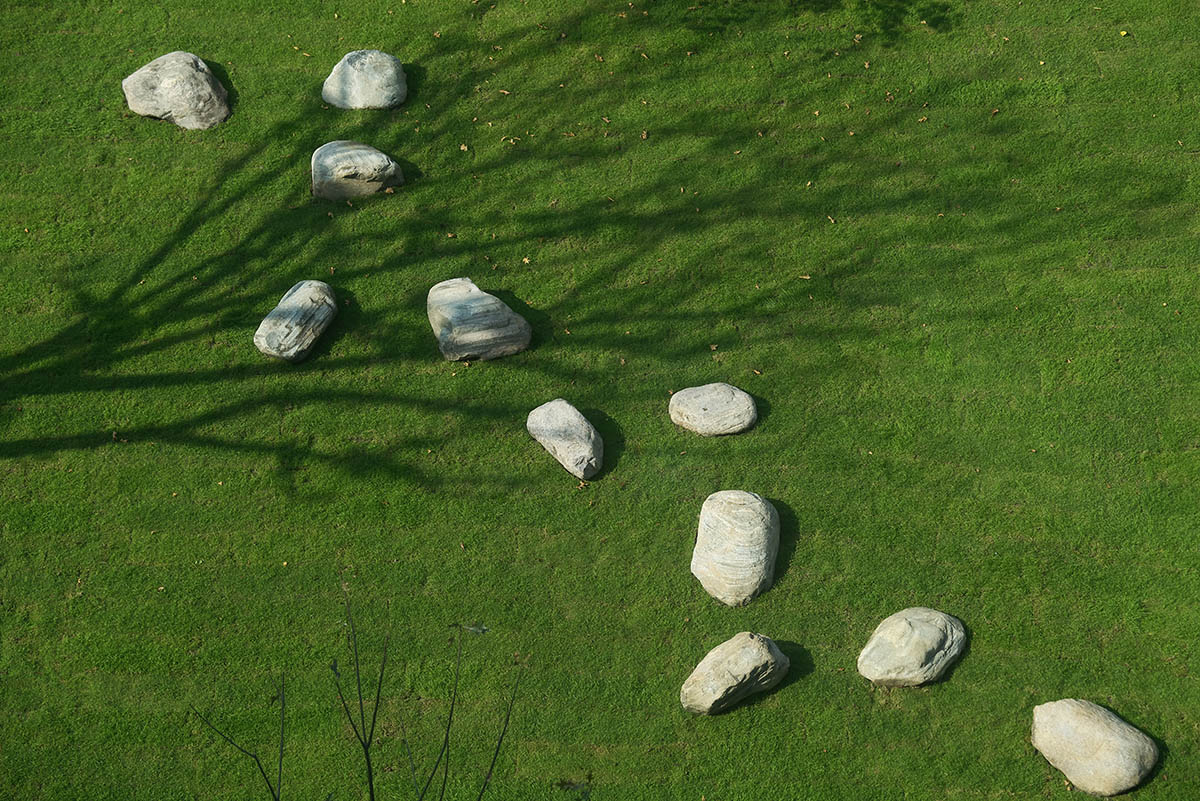 Zen Gardens by Shunmyō Masuno © Image courtesy of OōEli
Zen Gardens by Shunmyō Masuno © Image courtesy of OōEli
Since completion, OōEli is quickly becoming one of the most striking new architectural experiences in Hang Zhou. Acting is a small city, OōEli encourages new working and living relationships and integrates diversified commerce, art, design, fashion and culture into one location to achieve a sustainable density. RPBW's first project in China undoubtedly sets a high benchmark for future office and retail spaces. The success of completing a mega complex like OōEli could certainly guarantee more RPBW projects to be unveiled in China in the future.
Aerial View from South West © Image courtesy of OōEli
Concept Sketch © Image courtesy of RPBW
Project Data
Project name: OōEli / JNBY Headquarters
Location: Hang Zhou, China
Date: 2013 - 2020
Program: Mixed-use Complex
Site Area: 230,000 sqm
Client: Hui Zhan Technology (Hangzhou) Co, Ltd
Architects : Renzo Piano Building Workshop in collaboration with Greentown Orient Architects (Hangzhou)
RPBW Design team: M.Carroll (partner in charge), O. de Nooyer (associate in charge) with P.Fang, A.Guazzotti, J.Hallock, D.Hart, S.Ishida (partner), S.Kim, M.Laurent, A.Phommachakr, D.Piano, A.Pizzolati, S.Polotti, J.Zhou, M.Ottonello and J.Guzman, J.Gwokyalay, T.Hassen, S.Modi; F.Cappellini, I.Corsaro, F.Terranova (models)
Greentown Oriental Architects (LDI): Qing Zhou, Du Liming, Zhao Liang Liang, Liu Lin
Consultants: Arup (structure, MEP, façade engineering and sustainability); Rana Creek (landscaping); JML (water features); Greentown Akin (landscaping LDI); GOA Lekong (Interior LDI)
Top Image © OōEli
> via OōEli