ARTSPAZIOS group's EV House embraces openness with internal patios in Portugal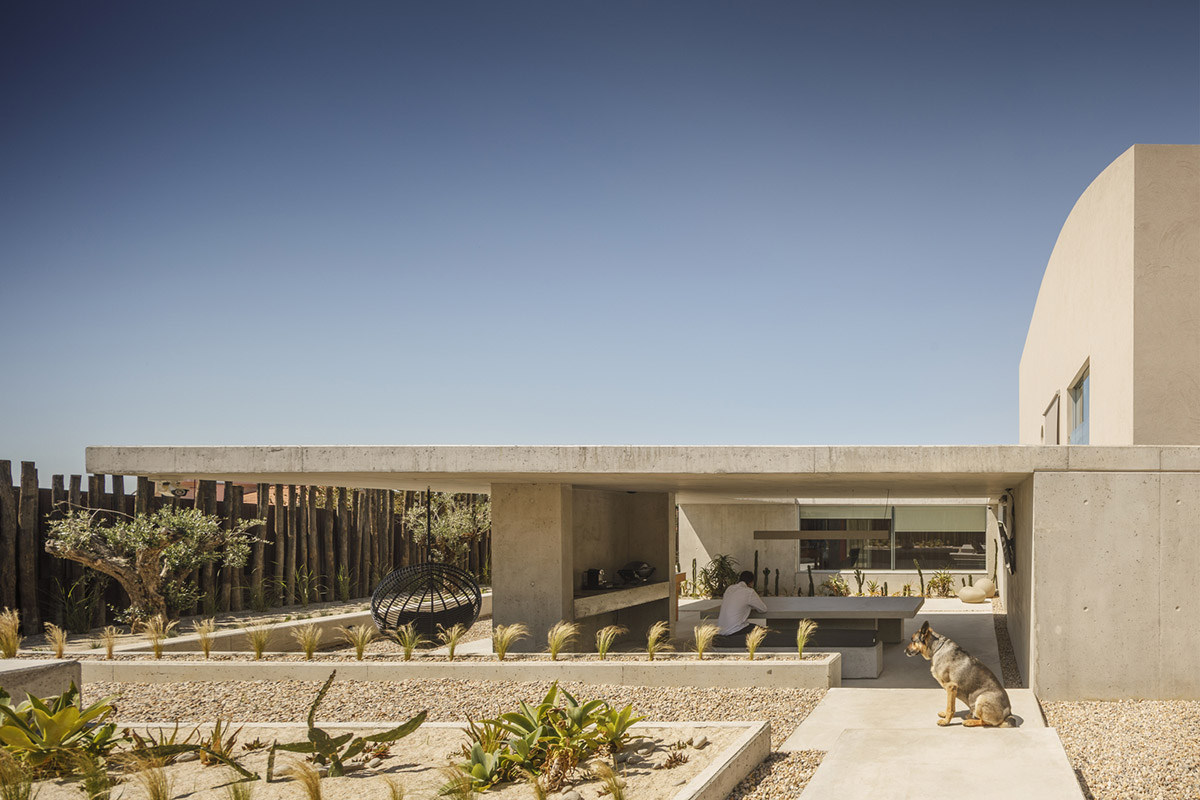 Portuguese architecture practice ARTSPAZIOS group has completed a single-family house in Viseu, Portugal, featuring several internal patios and mini gardens that allow a fluid movement.
Called EV House, the 7,394-square-foot (687-square-metre) house is composed of longitudinal concrete platforms that extend the house according to the topography of the site.
Arranged in three levels, private garage is arranged on the basement level, while kitchen, living room and master bedroom are designed on the first floor with open swimming pool. Study and guest room are placed on the first floor.
The architects created the program distributed in different level but appearing as a single mass in total.
"A downward topography gesture facing west, contemplating the valley underlined on the horizon by the Serra da Estrela and Caramulo mountain," said ARTSPAZIOS group.
"That's the scenario in which this project emerges, in a sequence of overlaid volumes insuperable in its monolithic character, but still permeable within, defining exterior spaces intrinsic to the indoor space."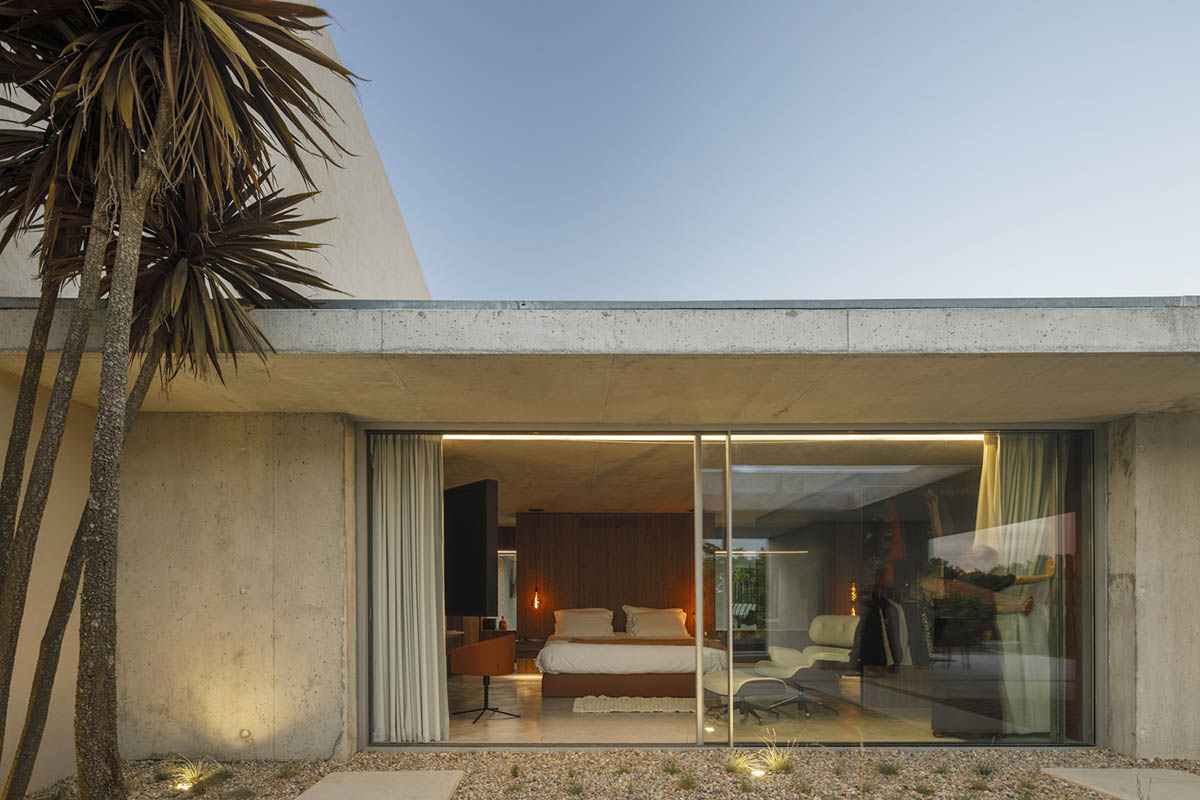 The concept of this house revolves around this frame whose geometry was homogenized in a single mass only to be opened in a thin vertical gap, highlighting the entrance.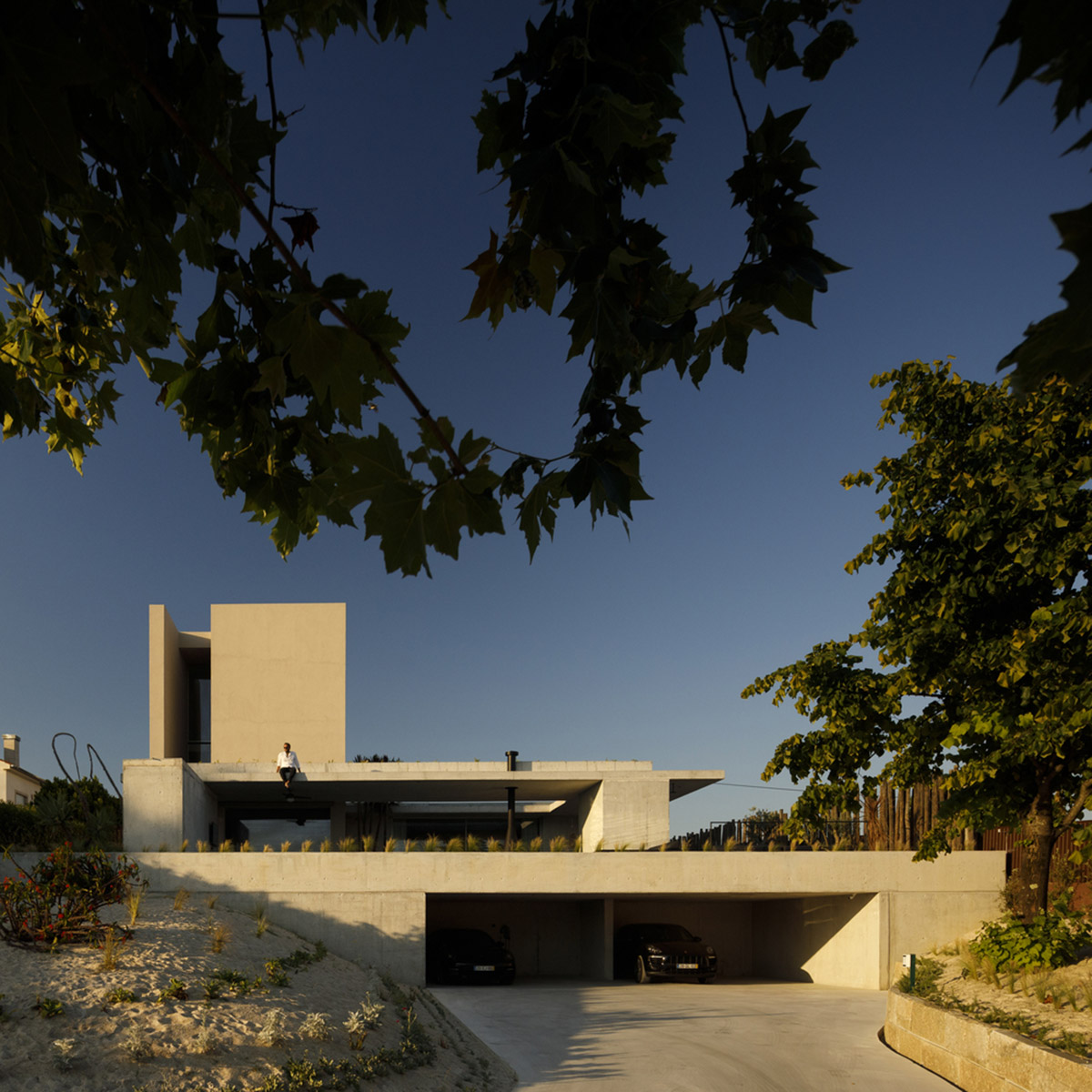 This verticality is also found in the living room unfolding into an uninterrupted indoor height though the floors. This allows for the living room to be contemplated from the study and guest room both upstairs.
Around the pre-existence of concrete sheets, which create covered living areas around vegetative patios, providing different moments of living and dining areas to the east.
This main structure is also embraced by another volume containing the juxtaposed main suite. The front of the main suite extends into a western living space, permeable by the vegetative patios, ending in an area to relax in bed and to be around a fire.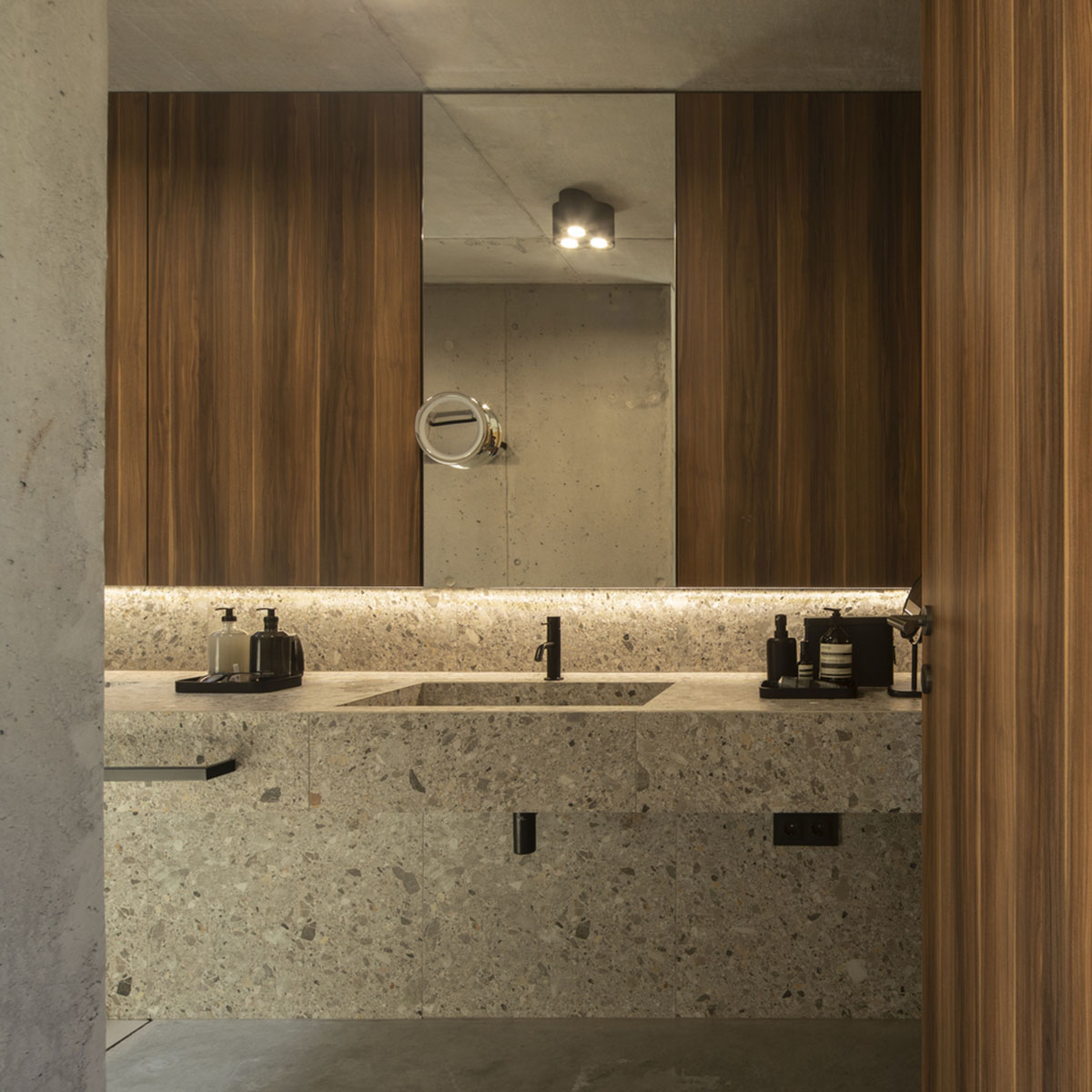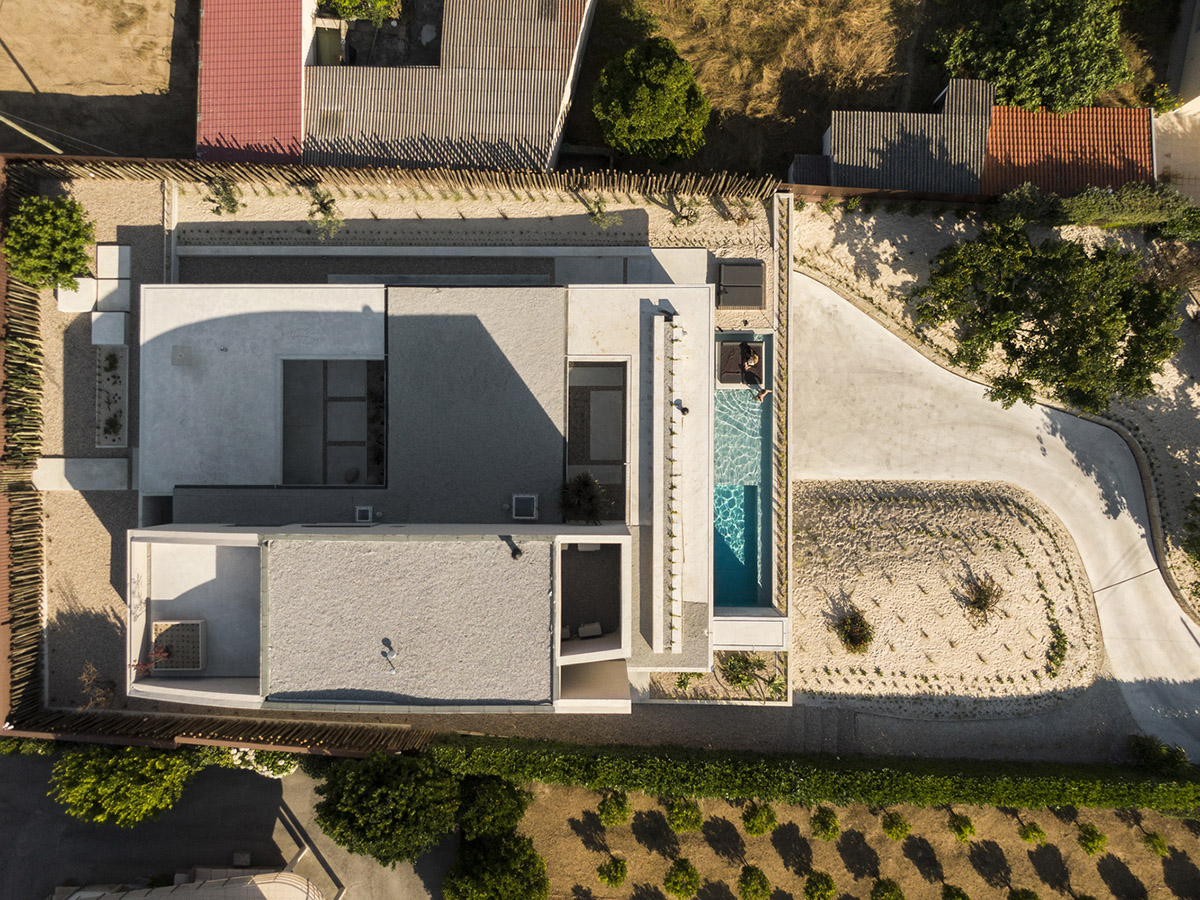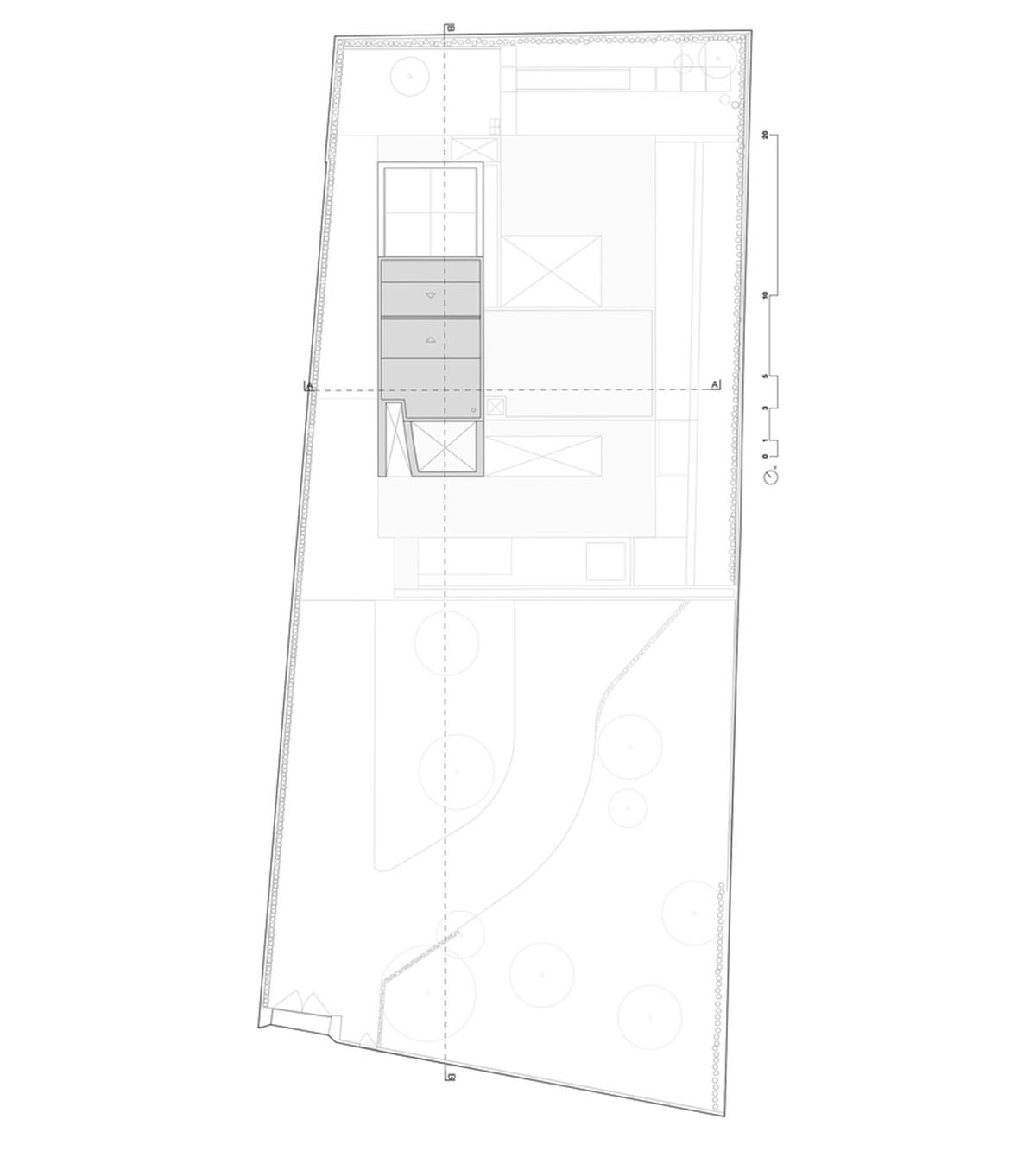 Site plan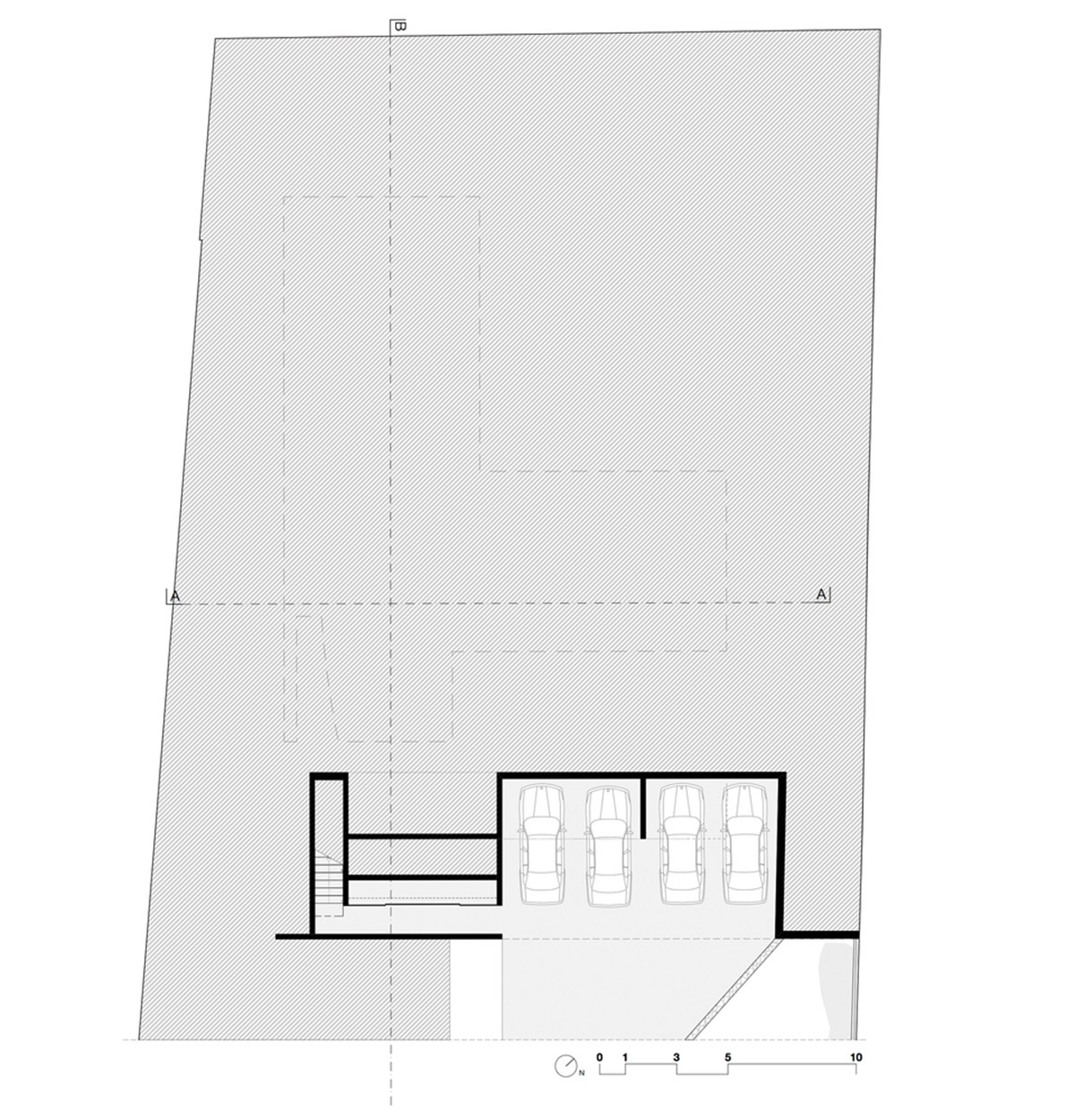 Plan cave
Basement plan
Ground floor plan
First floor plan
Longitudinal section
Section

Lateral facade
Principal facade
Project facts
Project name: EV House
Architects: ARTSPAZIOS group
Location: Viseu, Portugal
Size: 7394 ft²
Date: 2020
All images © Fernando Guerra | FG+SG
All drawings © ARTSPAZIOS group
> via ARTSPAZIOS group