Studio Eiraji reveals its competition proposal for Shiraz Life Bridge in Shiraz, Iran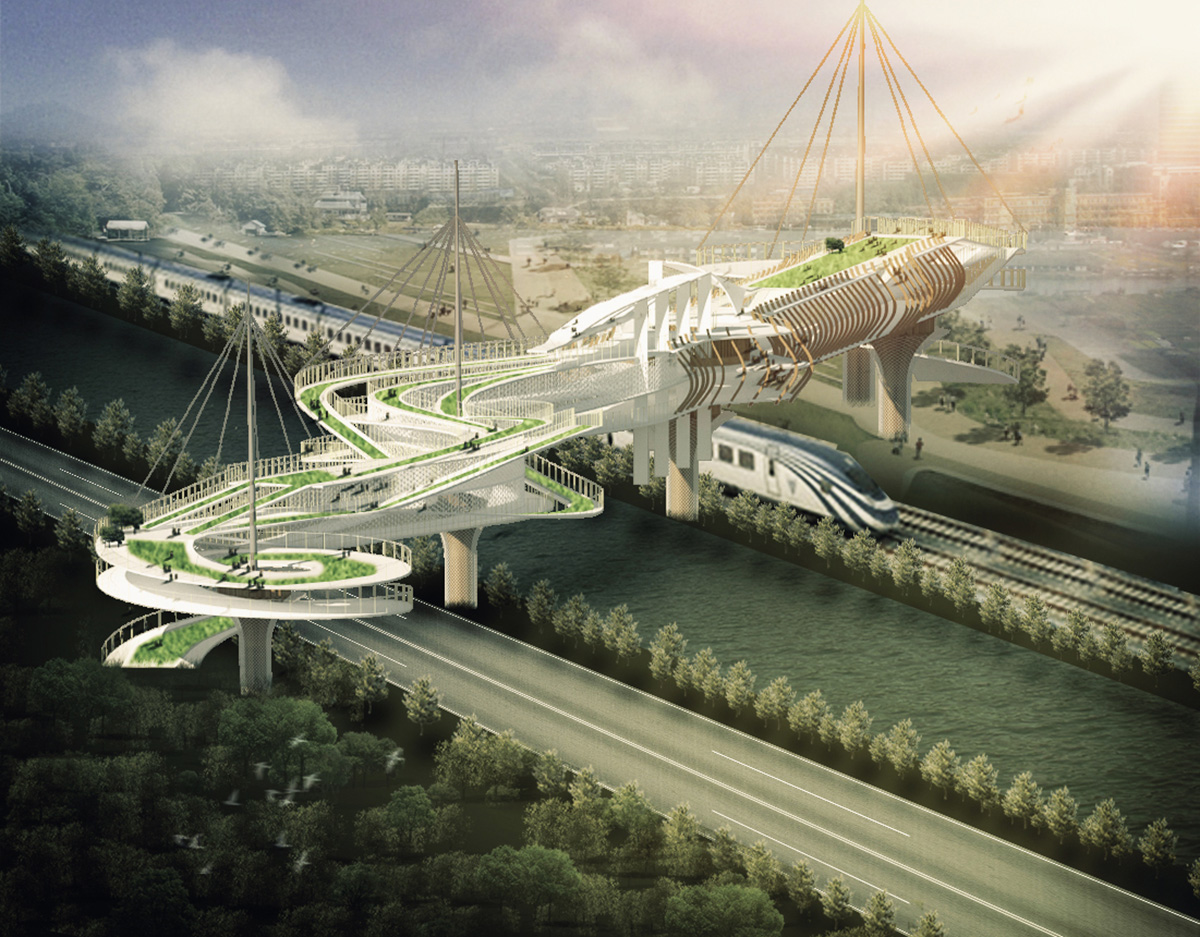 Iranian architecture practice Studio Eiraji, with its young architects, have revealed its competition proposal for Shiraz Life Bridge architectural competition in Shiraz, Iran.
This competition was held by Shiraz Municipality and the main aim of the competition was to find some solutions for a better life and because of that it was called "Life Bridge".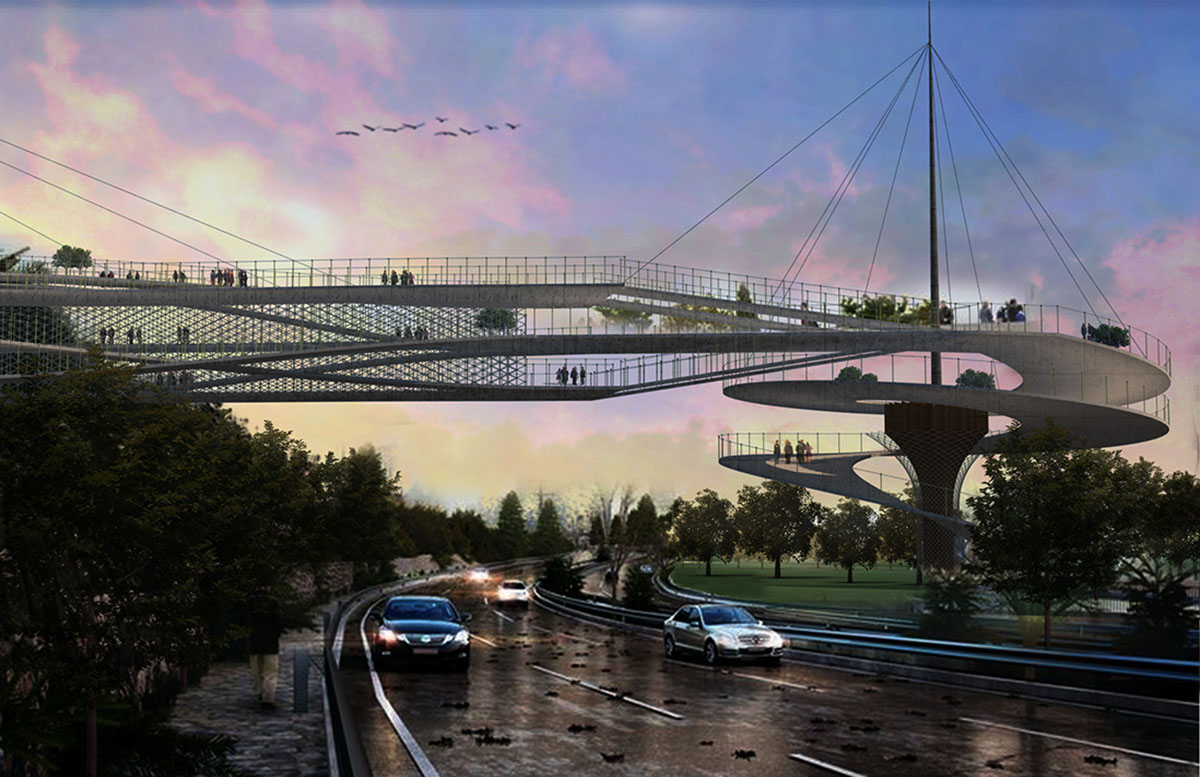 Principal architect Javad Eiraji, WAC's Iran Reporter, and design manager Ali Judaki with their team Elnaz Tofighi, Fatemeh Ramezanpour, Marjan Ghahremani, Parisa Masoudi, Shima Nuri, Mahshad Fakhraei Nejad, Bahareh Pezeshki, Golnaz Sadat Hosseinpour started their project with basic site studies.
Creating different layers from the zero point of the bridge up to the end point, paying attention to the side walks, bike path, land scape views and green spaces were some important parts of this project.
Paying attention to the suitable structure and a matched graphic are some other important factors of this project.
The bridge is designed in three levels and in each level there are some entertainment spaces such as café, restaurants and rest places. The bridge has a live and crowded atmosphere and users feel a live life during passing it.
Project facts
Architecture Firm: Studio Eiraji
Principal Architect: Javad Eiraji
Design Manager: Ali Judaki
Design Team: Elnaz Tofighi, Fatemeh Ramezanpour, Marjan Ghahremani, Parisa Masoudi, Shima Nuri, Mahshad Fakhraei Nia, Bahareh Pezeshki, Golnaz Sadat Hosseinpour
Client: Shiraz Municipility
Project Status: Competition Proposal
Year: 2020
All images courtesy of Studio Eiraji
> via Studio Eiraji