LocHal Library wins the 'Best Library of the Netherlands' Award
The LocHal Library is the 'living room' of Tilburg, the Netherlands. The library is located in the iconic former locomotive shed of the Dutch National Railways, built in 1932. LocHal is situated right next to the station and houses the Midden-Brabant Library, the co-working spaces of Seats2meet and the cultural institutions Kunstloc and Brabant C.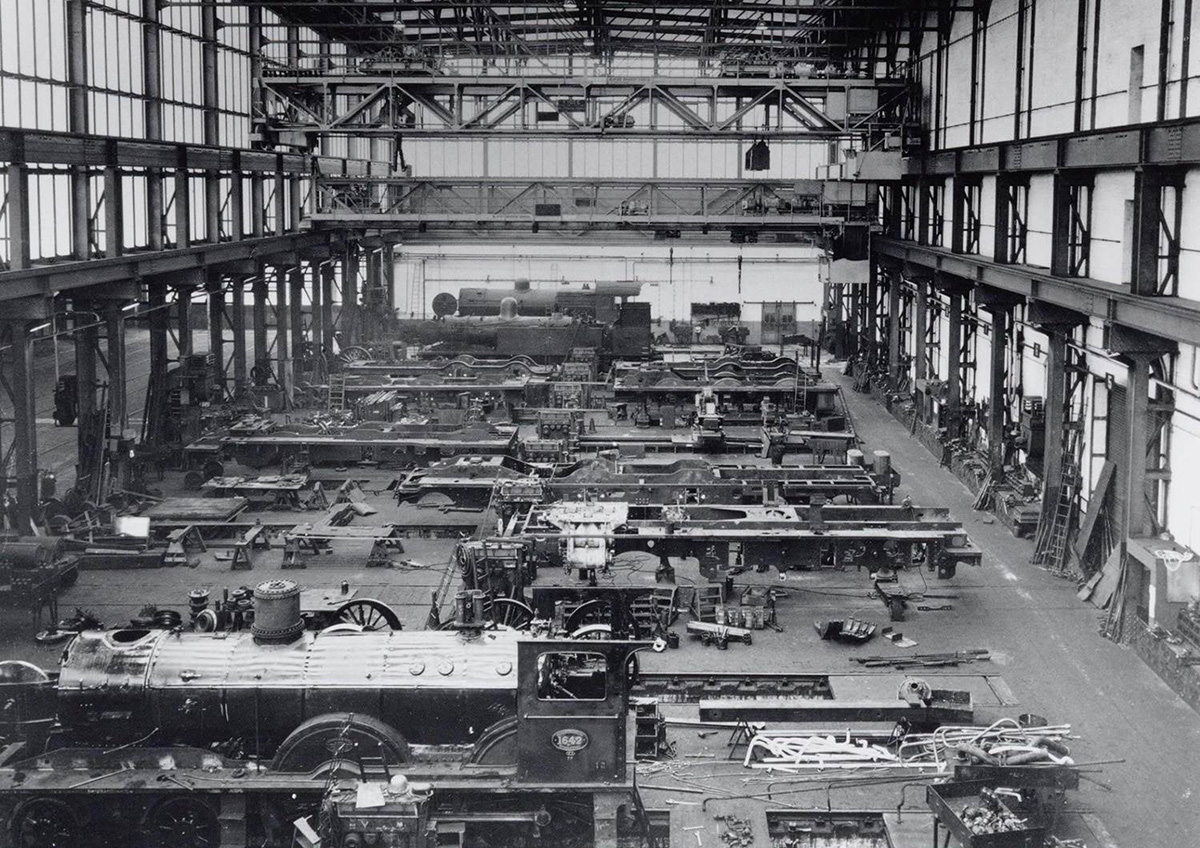 The 1932 building, originally belonging to the Dutch Railways, now contains the Midden-Brabant Library, Kunstloc Brabant, and Seats2meet. Image courtesy of Mecanoo.
The LocHal Library is already multi-awarded and recently received another recognition, the 'Beste Bibliotheek van Nederland' (Best Library of the Netherlands) award.
The project was designed with a large design team. CIVIC Architects and Braaksma & Roos Architectenbureau collaborated for the architectural design and the renovation. Inside Outside worked in collaboration with the TextielMuseum (Museum for Textile) on the interior concept and textiles. Mecanoo designed the interior design of the library, labs and offices.
Mecanoo was responsible for the interior design of 7000 square meters, including 1300 square meters of offices. The concept of the design is to create an open and inviting space for both young and older people, to get together, study, read and meet. The LocHal functions as a laboratory where visitors are challenged and learn about new innovations. Besides the library, the building houses specially designed labs: the DigiLab, GameLab, FutureLab, FoodLab, LearningLab (KennisMakerij), TimeLab (TijdLab), DialogueLab (Stemmingmakerij) and WordLab (WoordLab).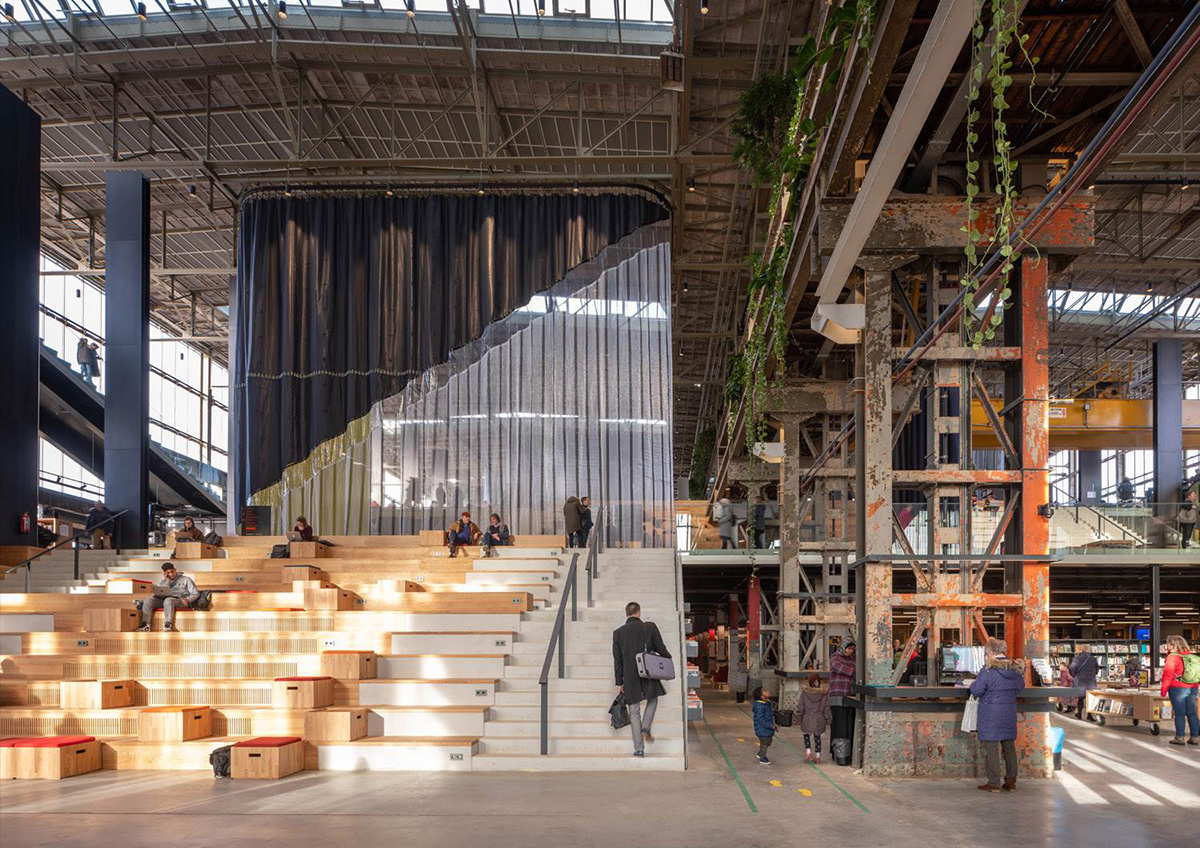 As the former locomotive shed has a very industrial atmosphere, Mecanoo contrasts this cold and steel vibe with a colour palette of reds and oranges, resulting in a warm atmosphere. The design is playful and innovative and invites people into various settings such as meeting, collaboration and study spaces.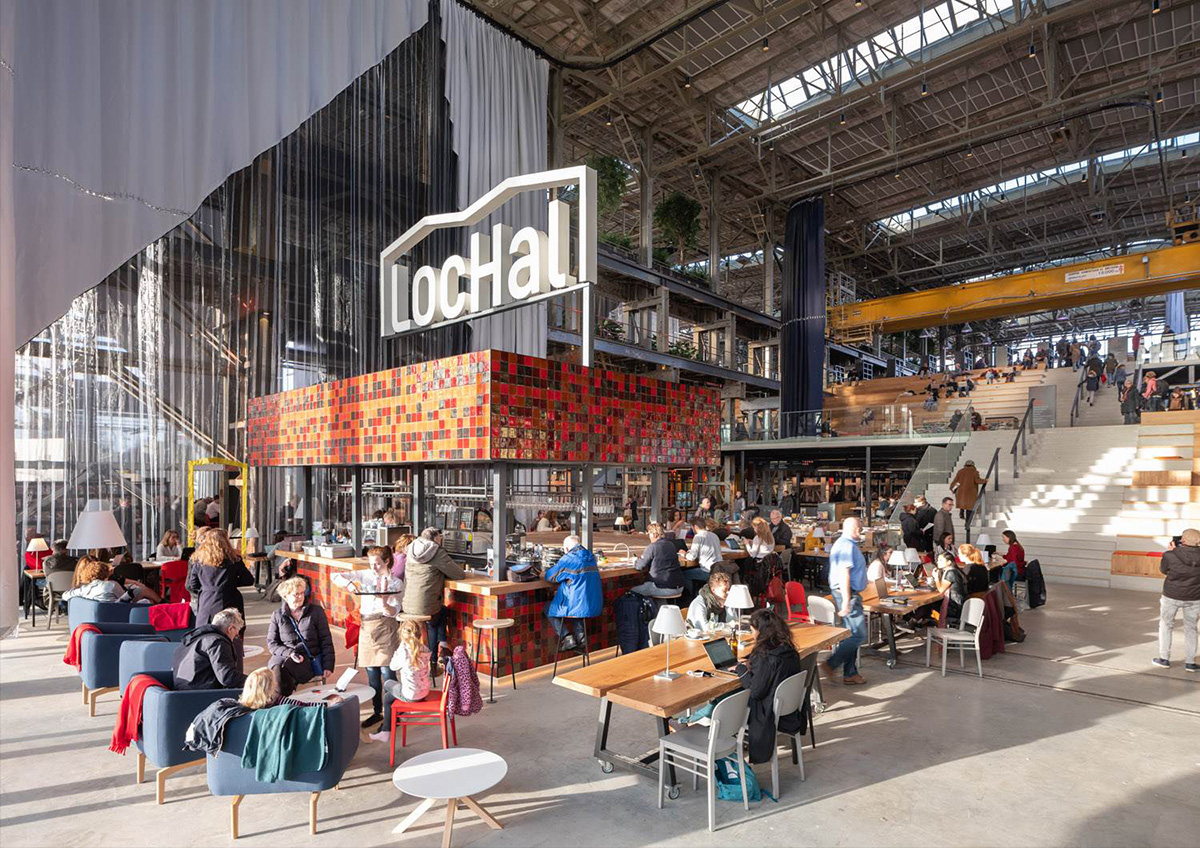 With its gold ceramic tiles and neon LocHal logo, the city café is the eye-catcher in this design. The large three wheeled tables are a reminder of train tables, and are movable in the old remained train tracks. The layout is very flexible, allowing the tables to be arranged in different setups such as an extension of the bar, a stage or even a tribune.
The space is large and open, and to allow to divide this space into smaller areas while remaining flexibility, Inside Outside has designed large textile walls. These curtain-like elements fit into the warm colour palette and have some semi transparent sections. This allows the interesting dynamic of maintaining sightlines, while generating a more private setting.
Tilburg is very close to the Dutch theme park the Efteling, where good old fairytales are the main concept of the park. The proximity of the Efteling inspired Mecanoo for the children's library. The space is very playful and consists of giant fairytale books, where the children can wander around, look for a book or play.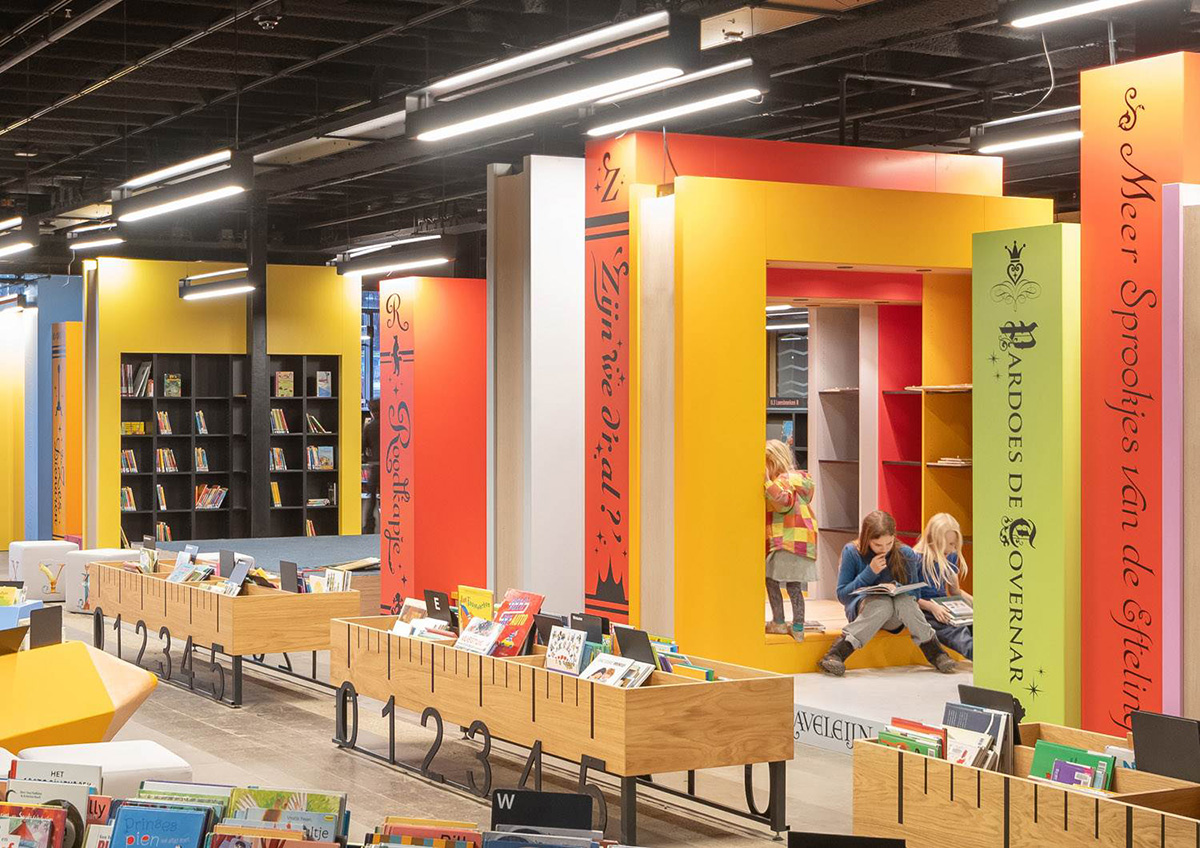 All images are courtesy of Ossip van Duivenbode unless otherwise stated.
For more images and information, visit the project on the Mecanoo website.
> via Mecanoo