Tsutsumi and Associates adds sculptural spiral staircase to family house in Hangzhou, China
Hiroshima and Beijing-based architecture studio Tsutsumi and Associates has added a sculptural spiral staircase to a family house in Hangzhou, China.
Named Hangzhou Spiral Villa, the villa is a result of a renovation with light-filled interiors, new materials and textures by adding a staircase that connects for floors.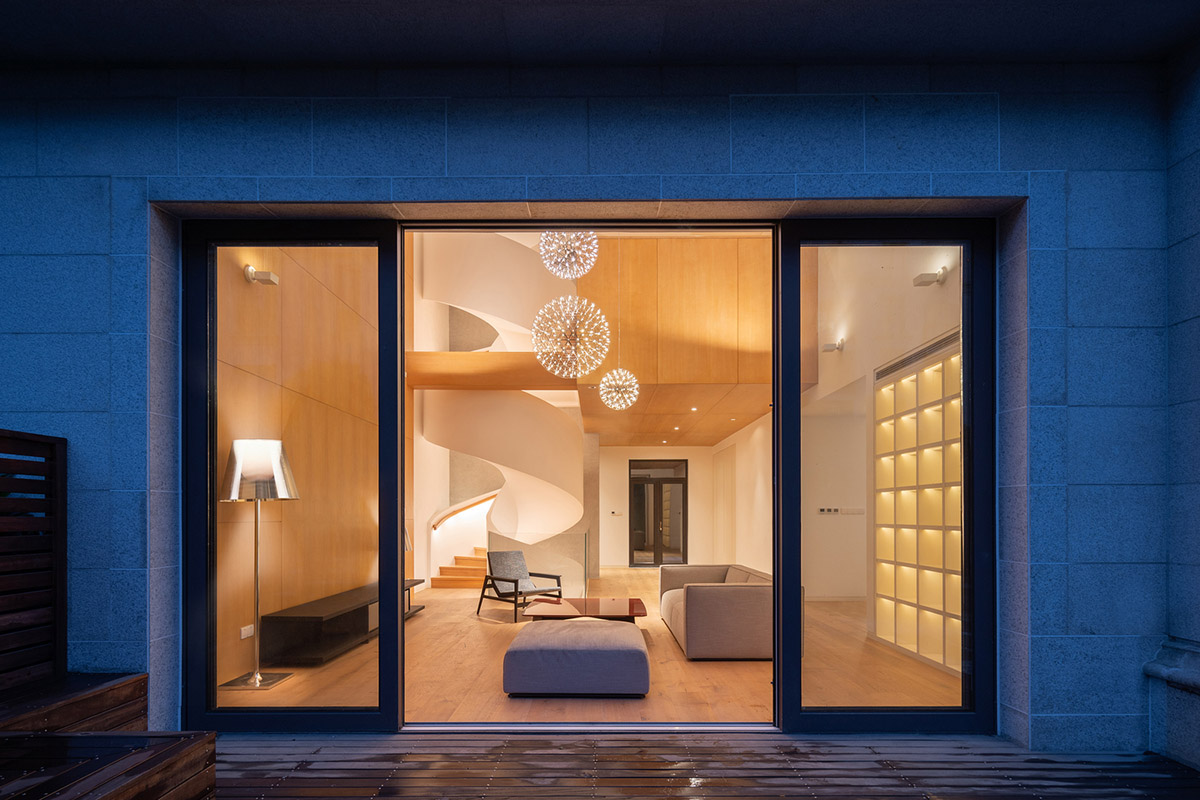 The architects wanted to reveal a main element in the house and designed a continuous staircase, which was fixed on the corner in its exiting version, then the studio decided to strength the relationship between the upper and lower floors, that is, the relationship of the family spent here.
Considered a symbolic existence, according to the architects, the staircase had to be perceived from every floor.
"First, we defined the staircase which takes charge of vertical movement as a symbolic existence, then moved it near the center of the floor and designed a spiral staircase with a strong centripetal force so that it could be seen from anywhere on each floor," said Tsutsumi and Associates.
"Next, in order to absorb more day light and strengthen the relationship between the upper and lower floors, the slab on the second floor was partially removed, and a staircase was designed along the living room."
"That of the northern garden part was also removed and created a sunken garden, bringing plenty of daylight to the basement."
On the third floor, there is a children's rooms. The open space facing the spiral staircase is set up as kids space with cushioned tatami mats.
Along the windows and wall, we designed small "room" where children can play freely and read books comfortably with the conscious of Louis Kahn philosophy.
On the attic, there is a set up for husband and wife's work space, and the roof was partially removed so that more sky light could enter to the room and spiral staircase.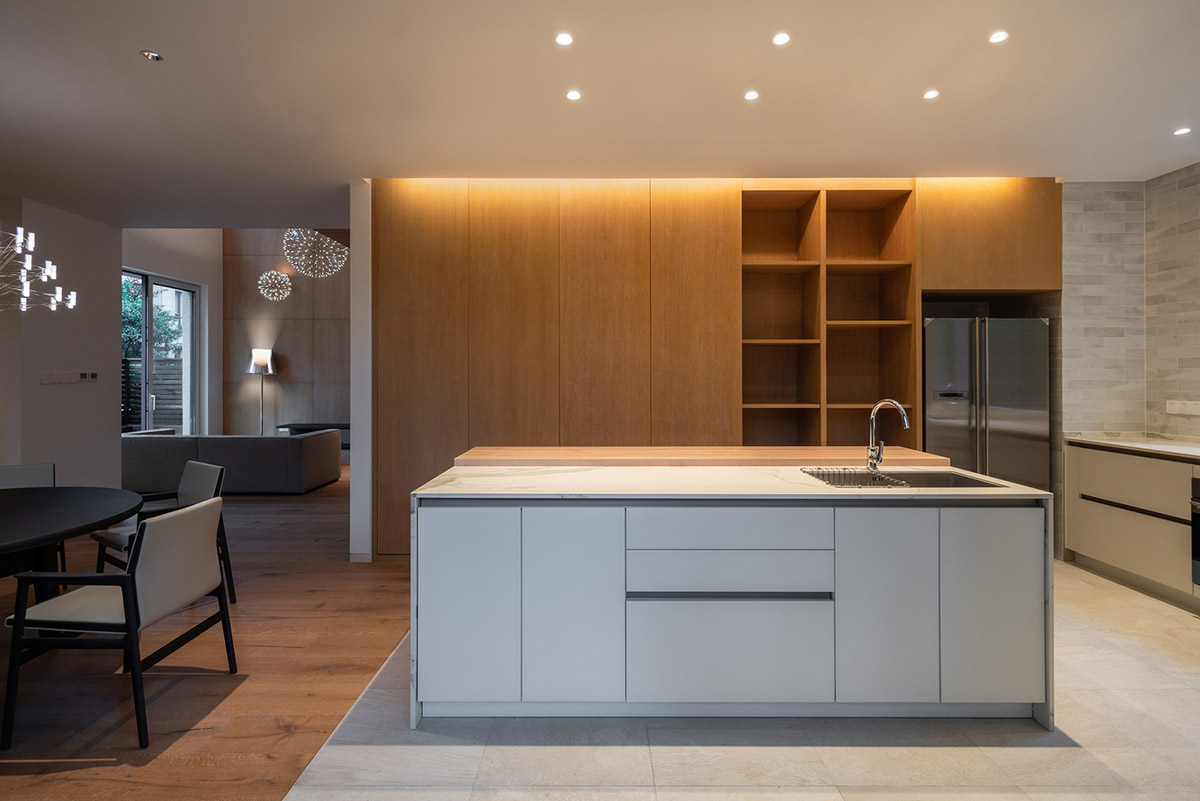 Since the height cannot be ensured, the existing beams are exposed. For the air condition, the floor-standing air conditioner is hided behind the peripheral wall. At night, the ceiling is softly lightened up by indirect lighting installed on the table.
"I hope that everywhere in this villa the family can easy to communicate being conscious of the strong shape of the spiral staircase, also they strength family ties more," added the studio.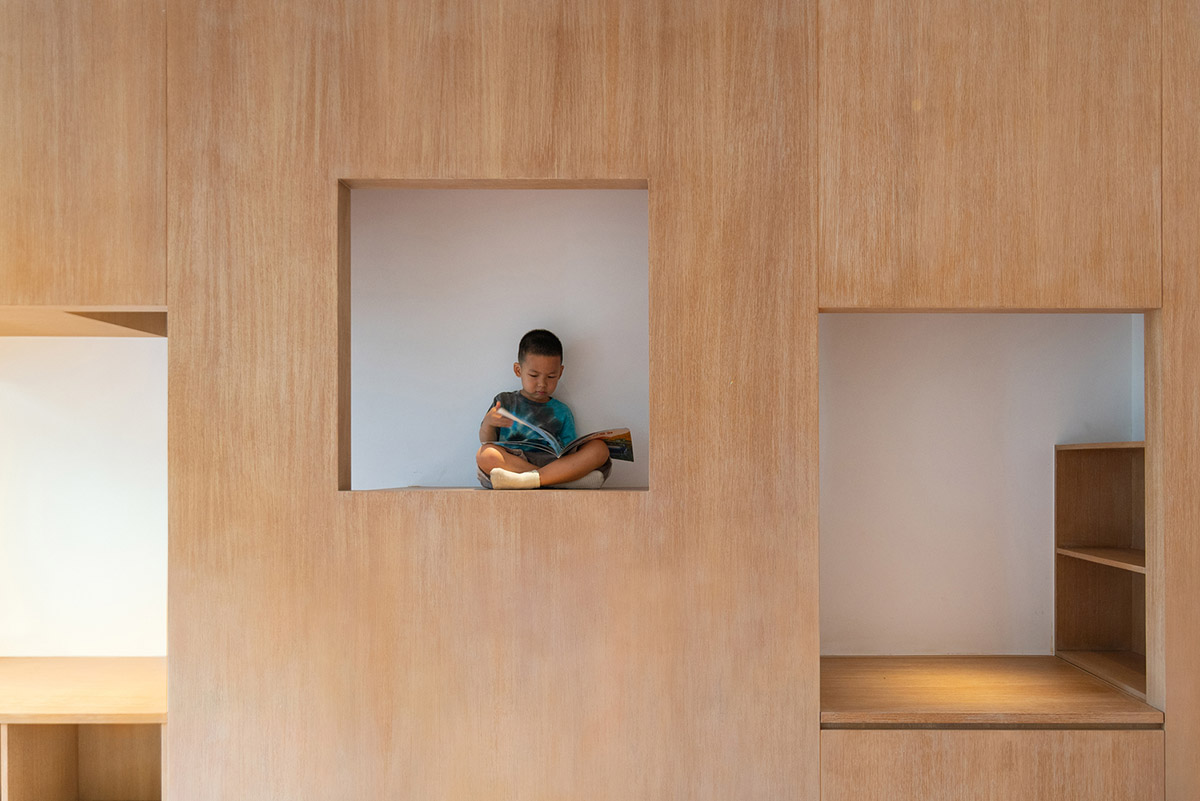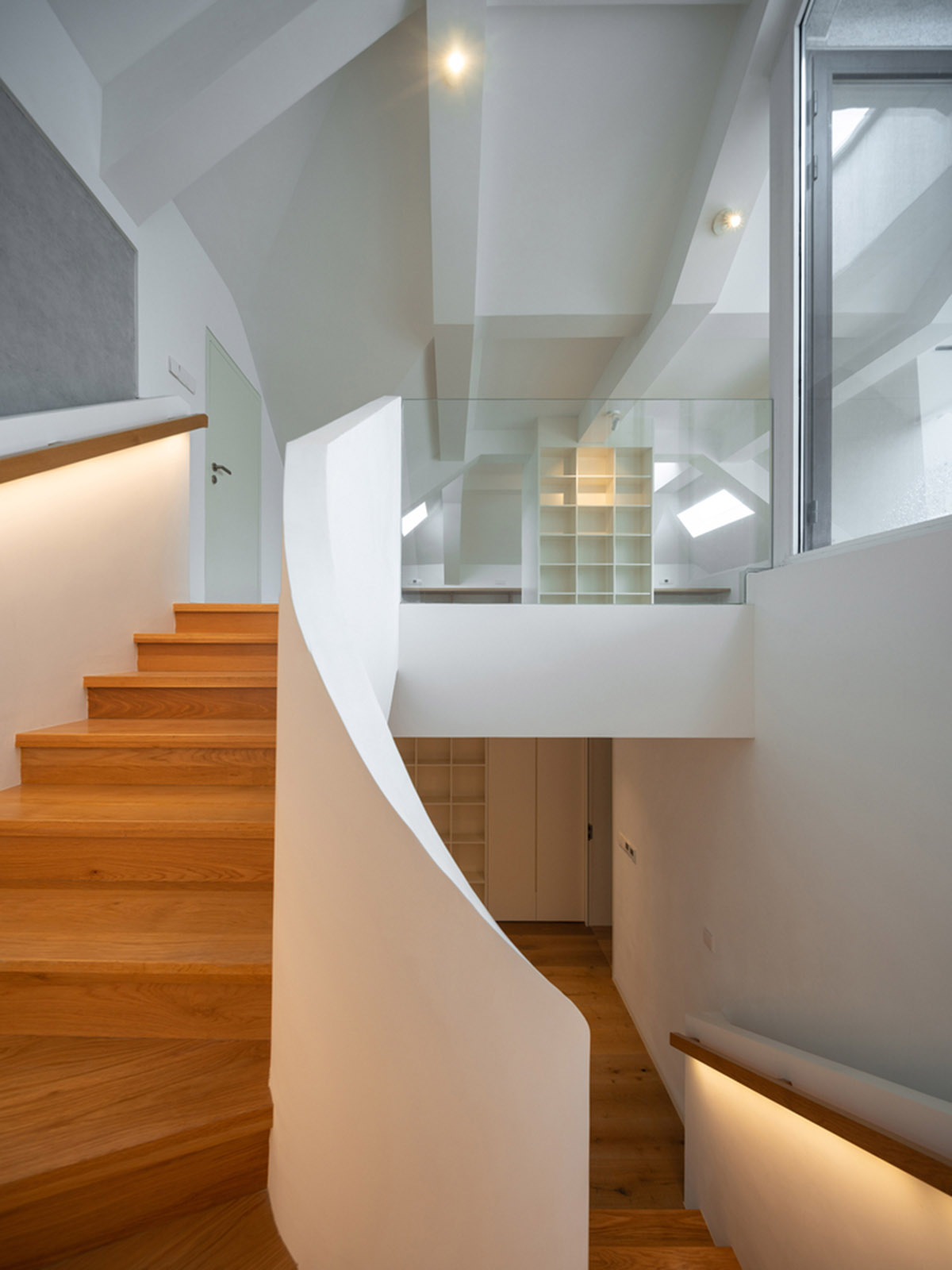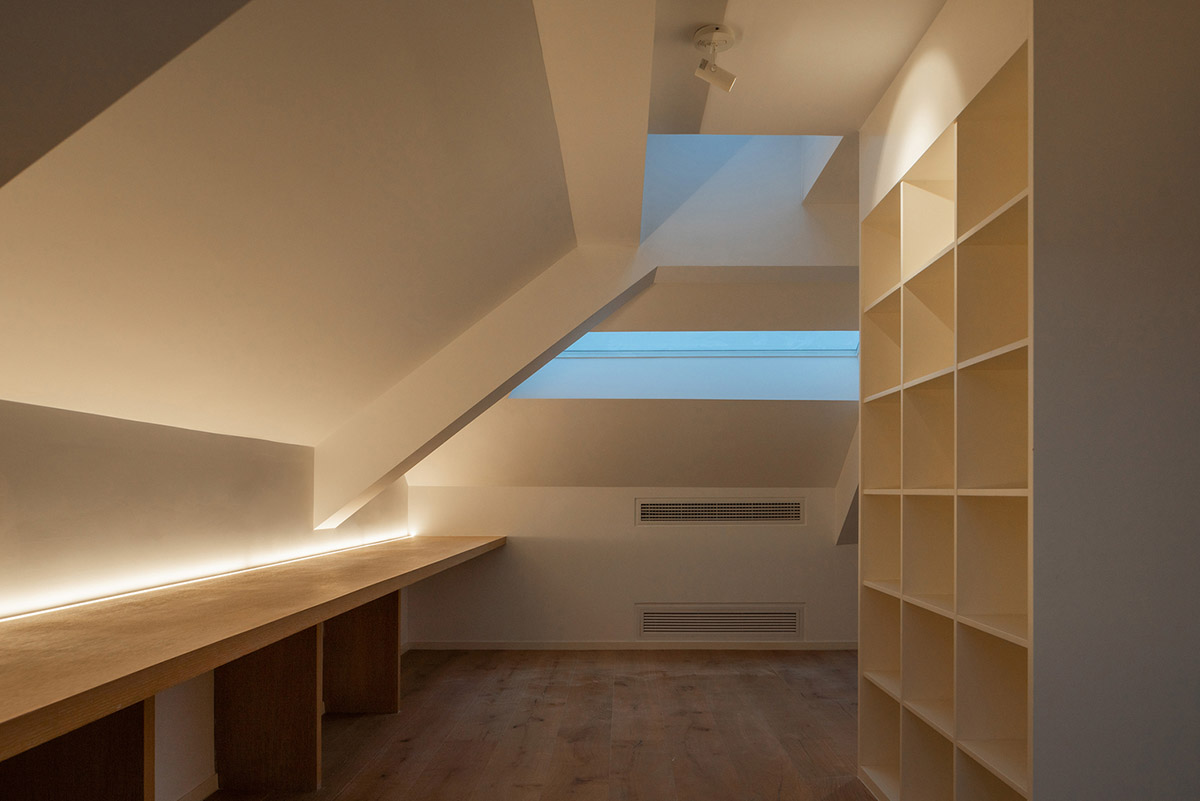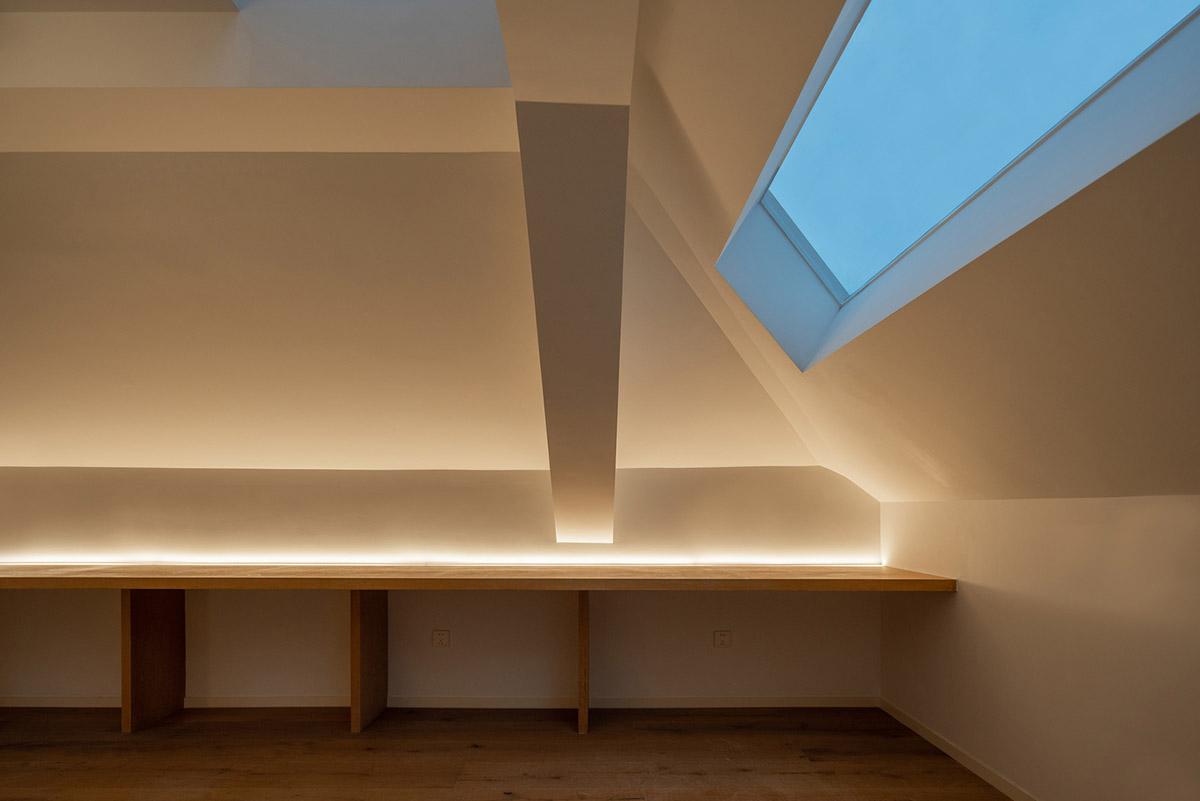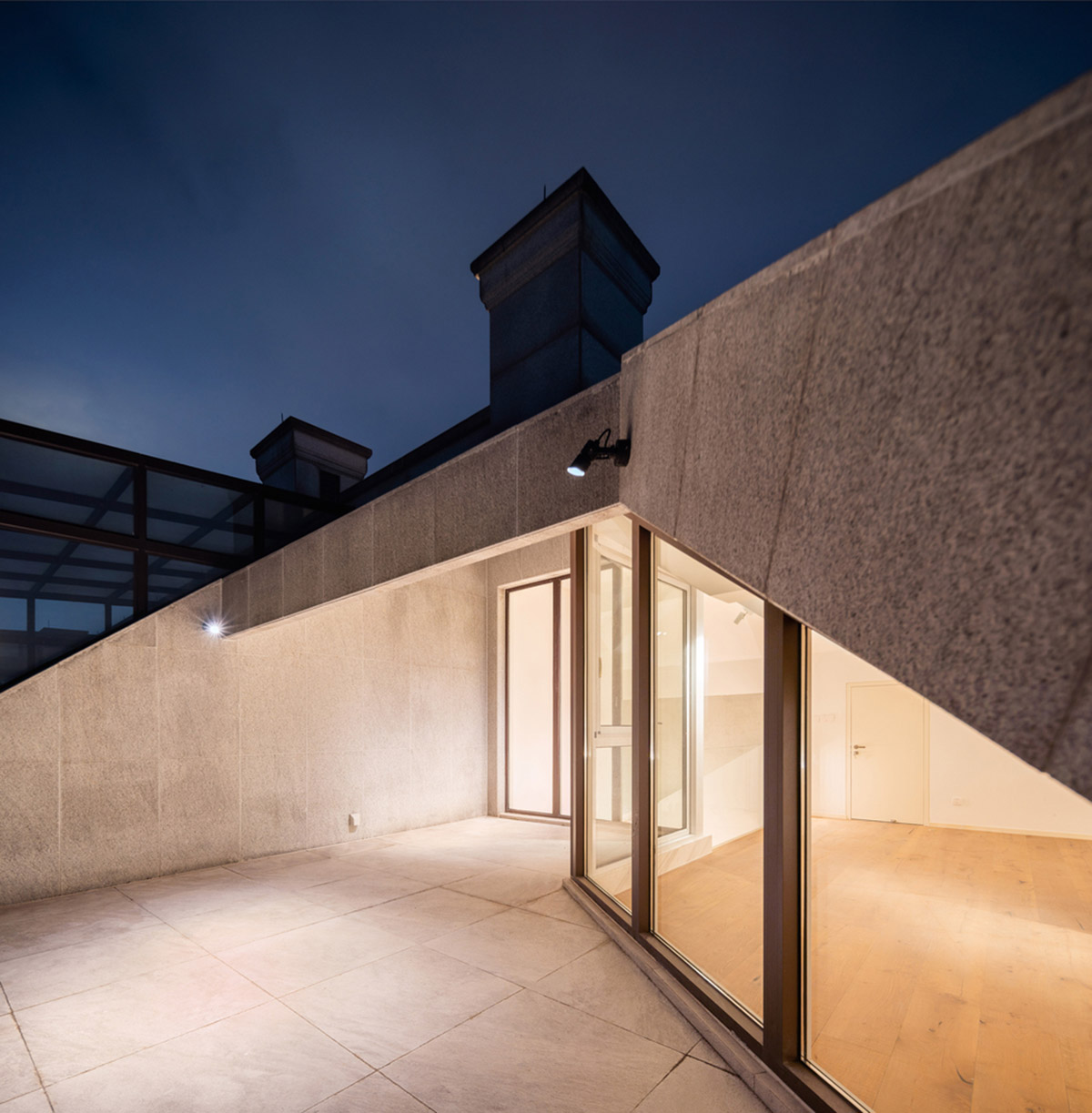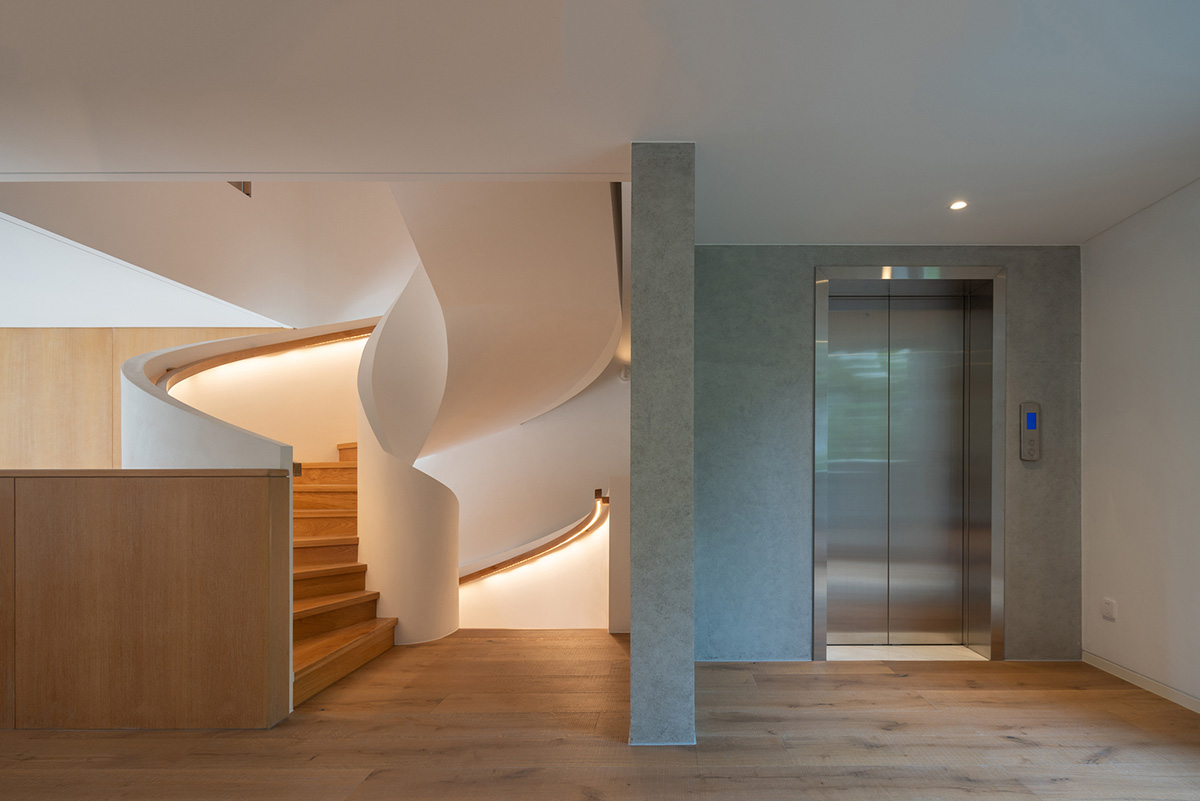 Basement 1 floor plan
First floor plan
Second floor plan
Third floor plan
Fourth floor plan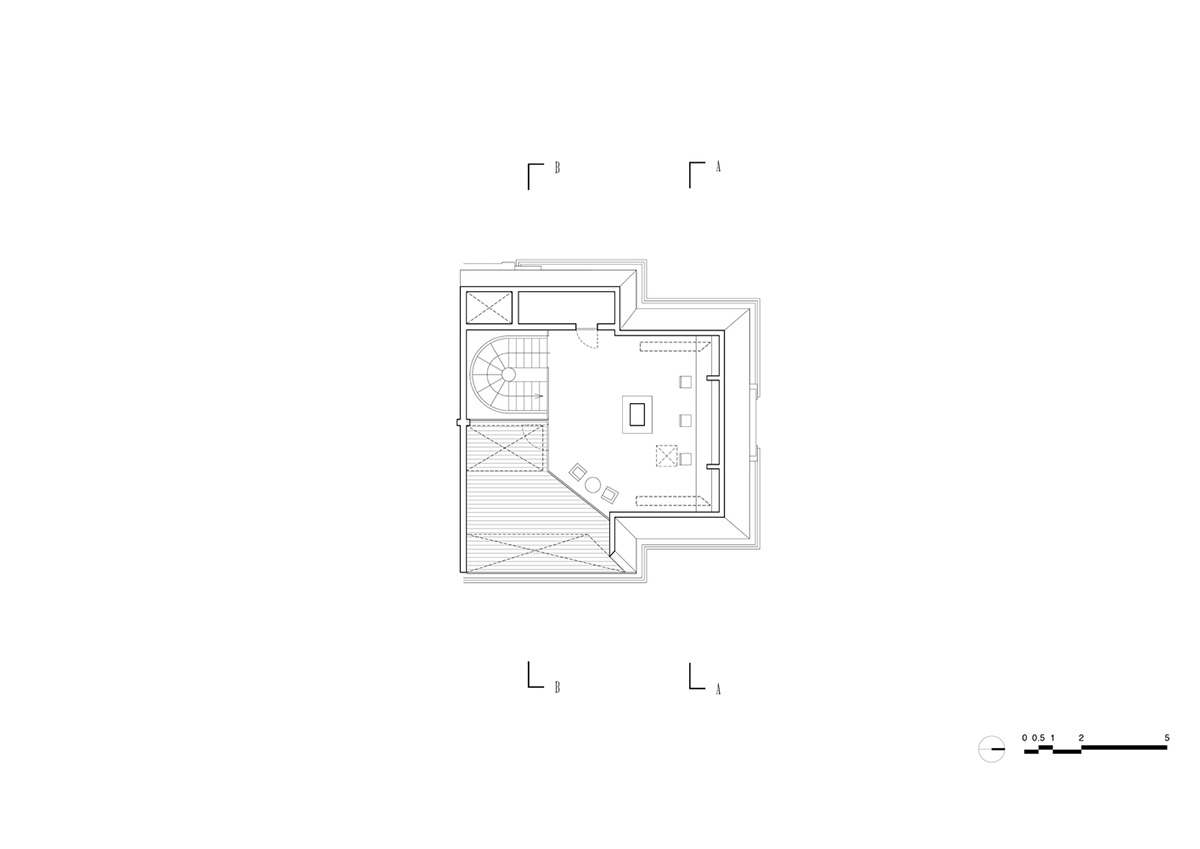 Loft plan
Roof plan
Section AA
Section BB
Project facts
Project name: Hangzhou Spiral Villa
Interior designers: Tsutsumi and Associates
Location: Hangzhou, China.
Size: 745 m2
Date: May, 2020
Design: Yuta Tsutsumi Architectural Design Workshop (Yutaka Tsutsumi, * History) * Former staff
Lighting design: Reuse Design (Makiko Ishioka)
Equipment design: Beijing Tosusai Technical Advisory Co., Ltd. (Hoshiaki Ishikawa, bamboo forest Katsusen, Takashi Yamazaki)
Construction: Hangzhou Lanjiang Decoration Co., Ltd.
All images © Sensor Images
All drawings © Tsutsumi and Associates
> via Tsutsumi and Associates