A circular stair connects two units of an artist's home-studio by Tzou Lubroth Architekten in Accra
Wien-based architecture practice Tzou Lubroth Architekten has designed an artist's home-studio with additional facilities for three artists-in-residence and gallery.
Named House-Gallery Boafo, the project, set to be built in Accra, Ghana, was asked by the artist Amoako Boafo - a painter, born in Accra, Ghana, based in Vienna, Austria - to develop a hybrid typology that brings together a home, a painter's studio, a gallery, and facilities for three artists-in-residence.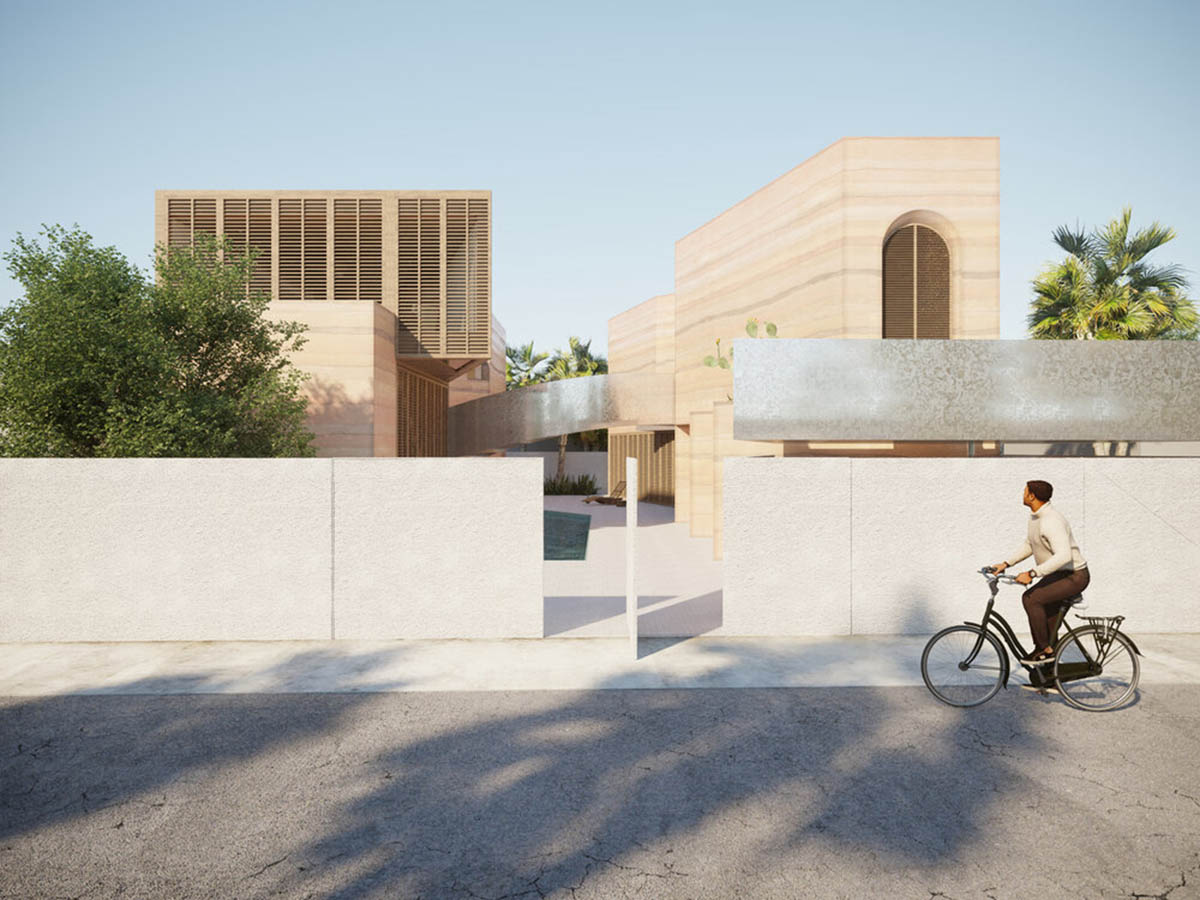 As the architects highlight, the project is motivated by the artist's desire to return to Accra with the mission of bringing a newfound energy to the city's art scene.
Composed of two main volumes, a circular stair connects these two volumes at the heart of the courtyard, which seems as an artistic element.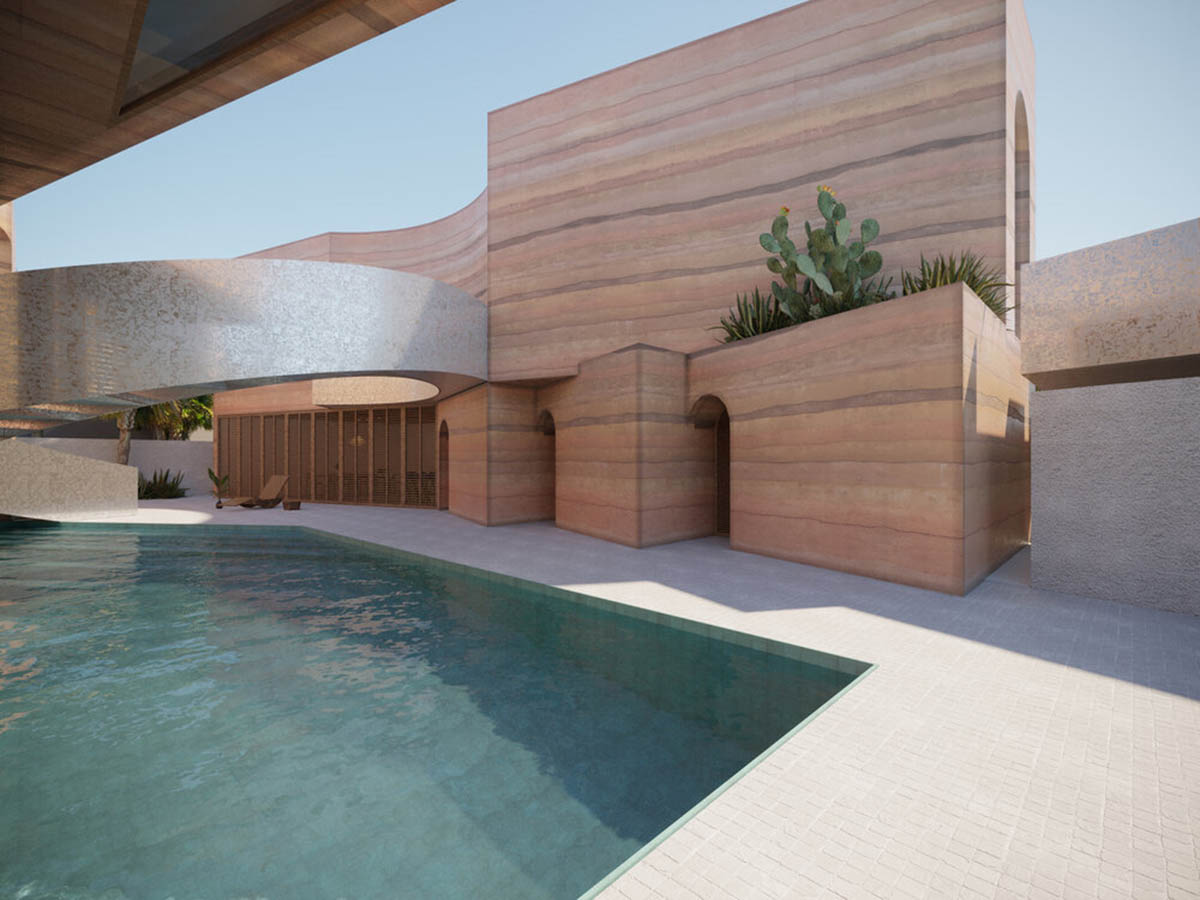 "A lack of contemporary art venues and opportunities for exchange between local and foreign artists was as important to Mr. Boako as his need to establish his studio in his homeland after long periods of being abroad," said Tzou Lubroth Architekten.
The house is a located in Accra's Osu neighborhood, an area defined by an orthogonal city grid and access to the seaside. The house consists of two volumes interacting through slight shifts in geometry.
The artist's house and studio occupy one volume while the residences, dining areas, and public gallery occupy the other. At the center of the courtyard, a circular stair leads from the pool to the public gallery.
By hybridizing public and private programs, the house had to become something new, something more that a mere dwelling. The studio used rammed earth walls and galvanized steel platforms and railings to form a sculpted environment that is at once rigid yet earthbound and free.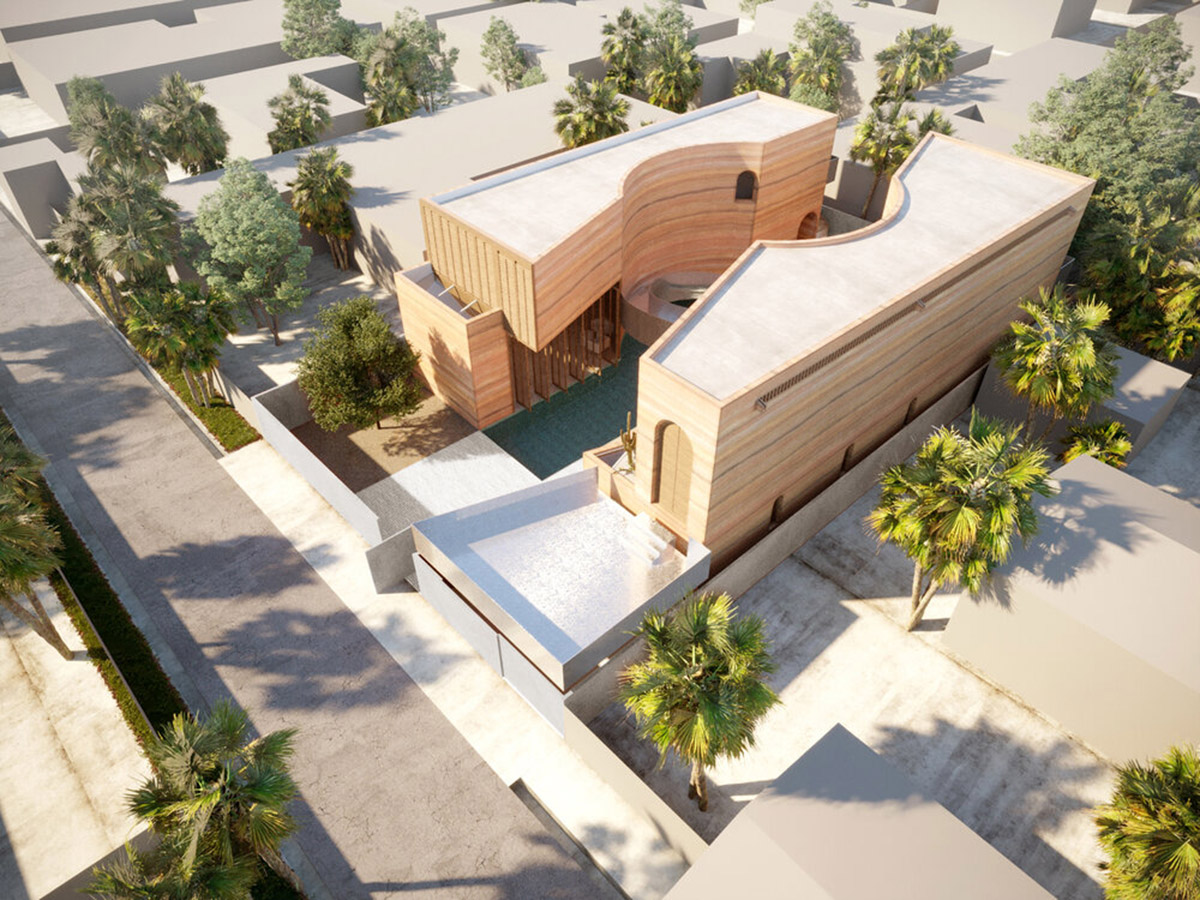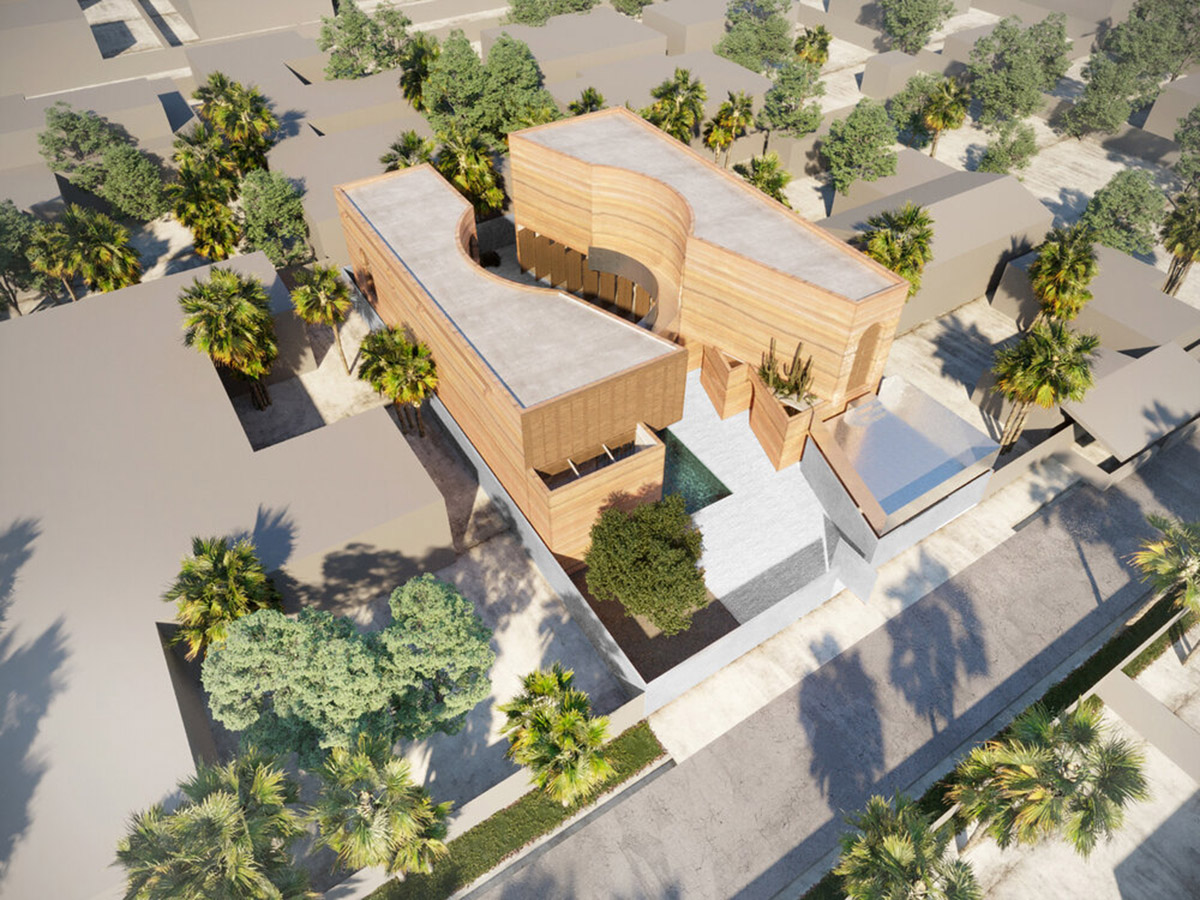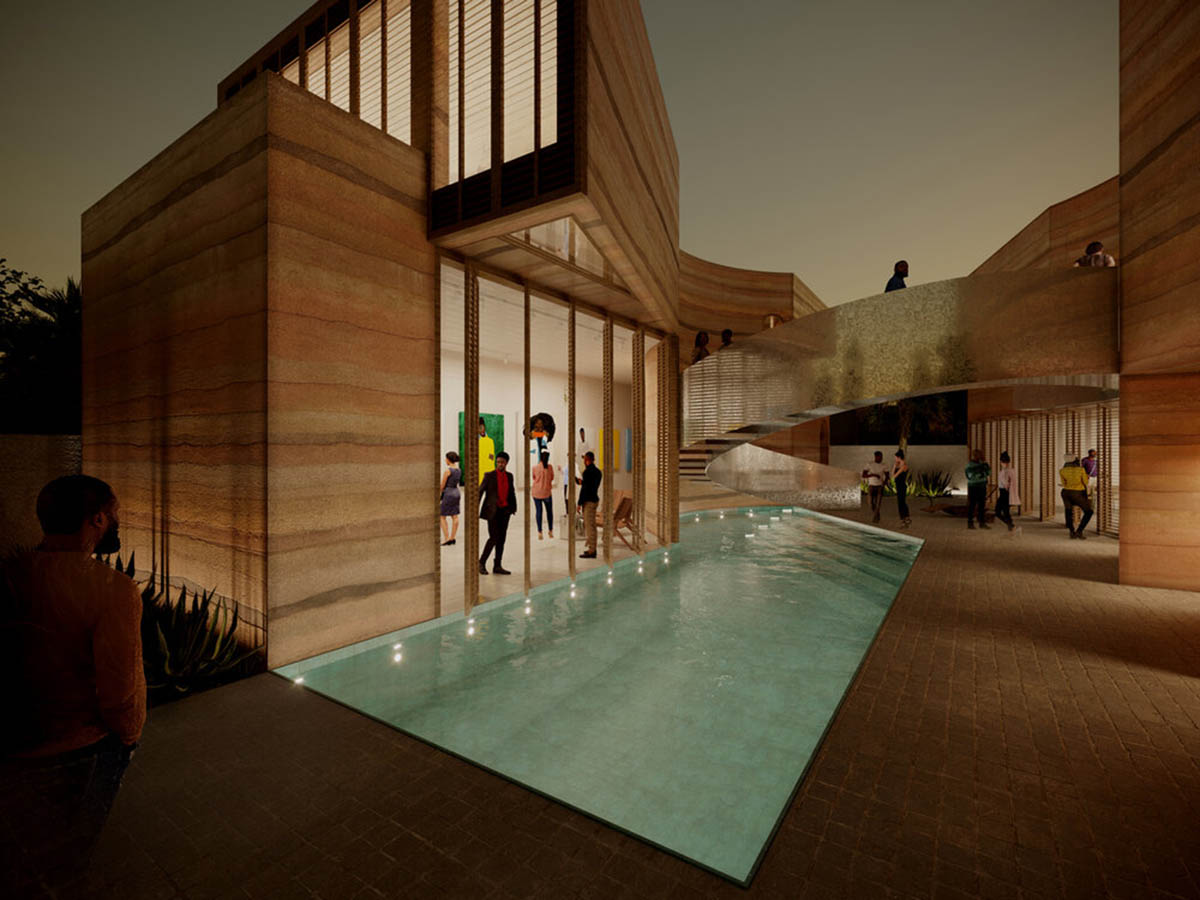 Site plan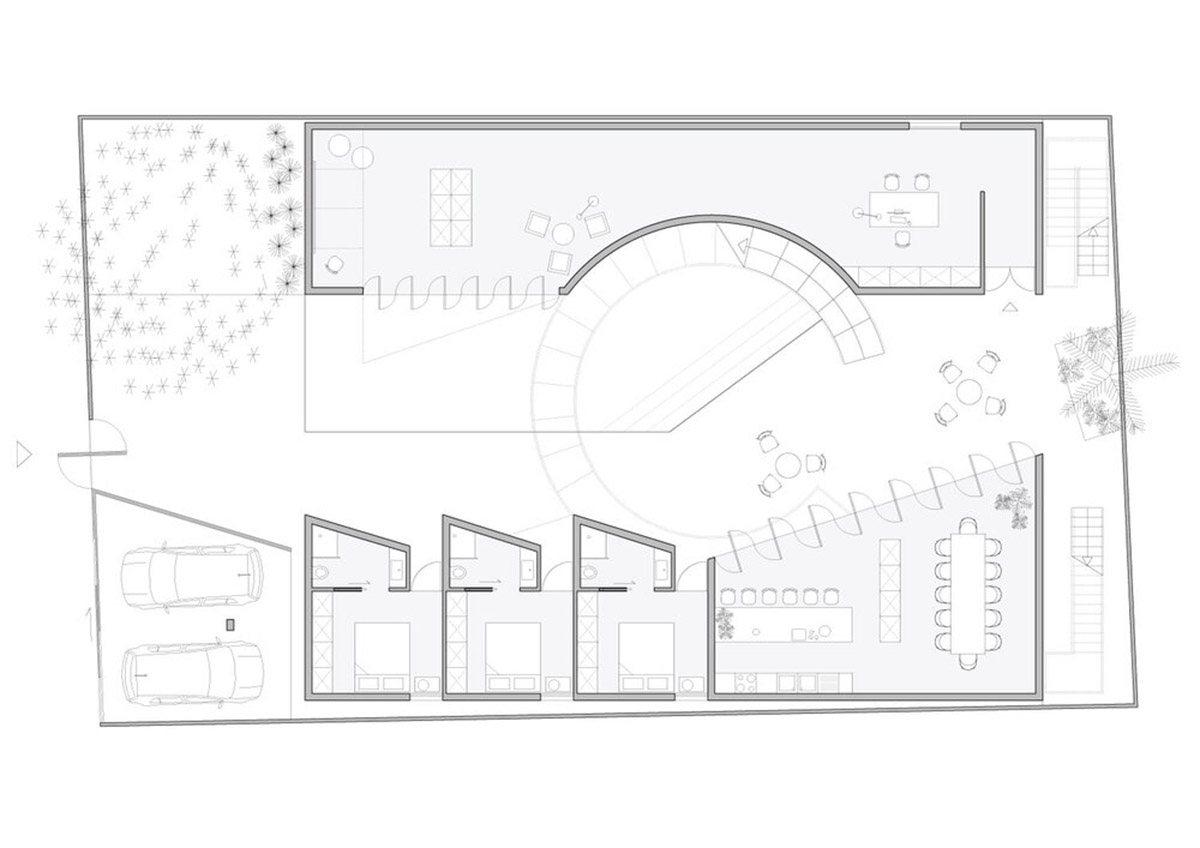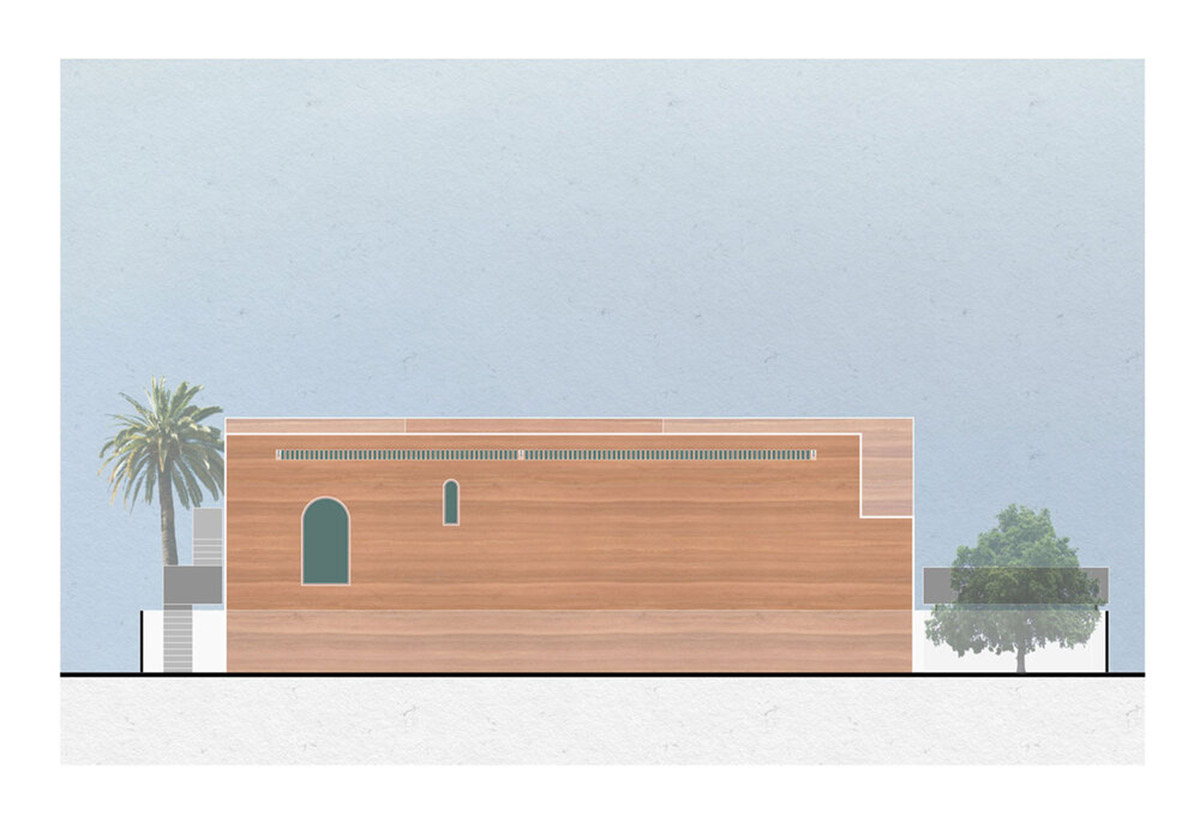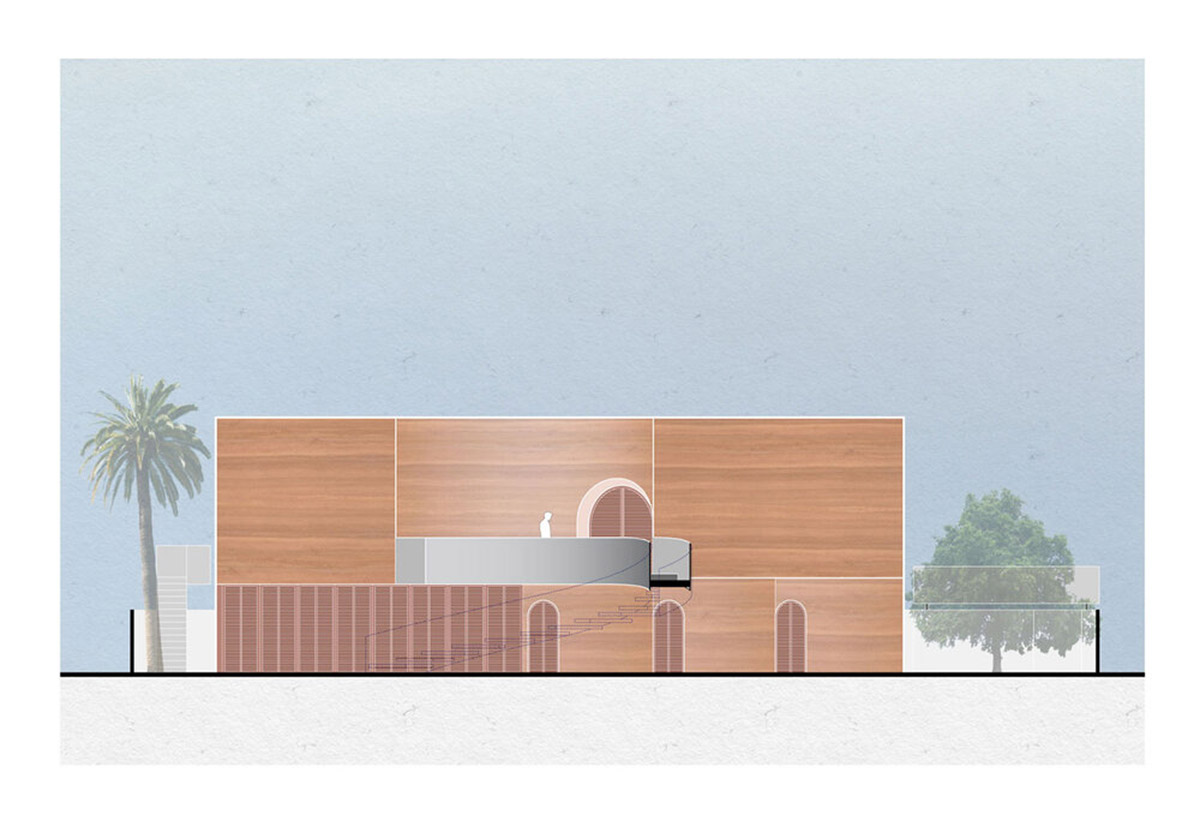 Tzou Lubroth Architekten, founded by Chieh-Shu Tzou and Gregorio Santamaria Lubroth, is an award-winning architectural practice based in Vienna, Austria.
Project facts
Location: Accra, Ghana
Principal use: Private Home/Artists Studio/Gallery
Site area: 550 m2
Building area: 250 m2
Total floor area: 600 m2
Number of stories: 2
Design team: Chieh-shu Tzou, Gregorio S. Lubroth, Ondrej Mraz
All images courtesy of Tzou Lubroth Architekten
> via Tzou Lubroth Architekten