Chybik + Kristof releases its competition proposal for Senezh Management LAB in Russia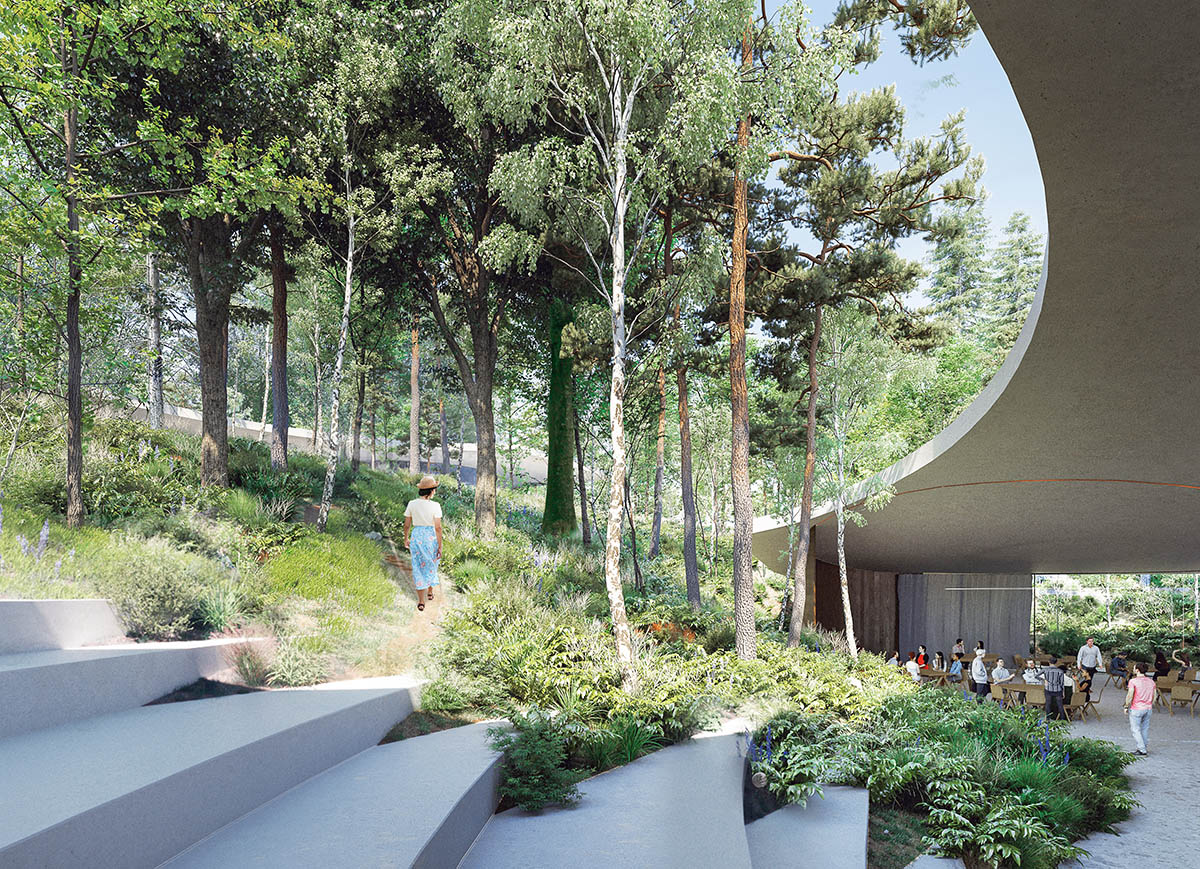 Czech architecture practice Chybik + Kristof has released its competition proposal for an invited competition, the Senezh Management LAB campus in Russia.
Chybik + Kristof's progressive design for the 82-hectare Senezh campus places the interconnectedness of social and natural environments as a core element of the educational process.
Located in Solnechnogorsk, a lakeside town on the outskirts of Moscow, the competition invited leading architecture and design studios worldwide, including Mecanoo and MADMA, to propose a site-specific and forward- thinking masterplan for the 82-hectare educational campus – revisiting existing notions of teaching and learning environments.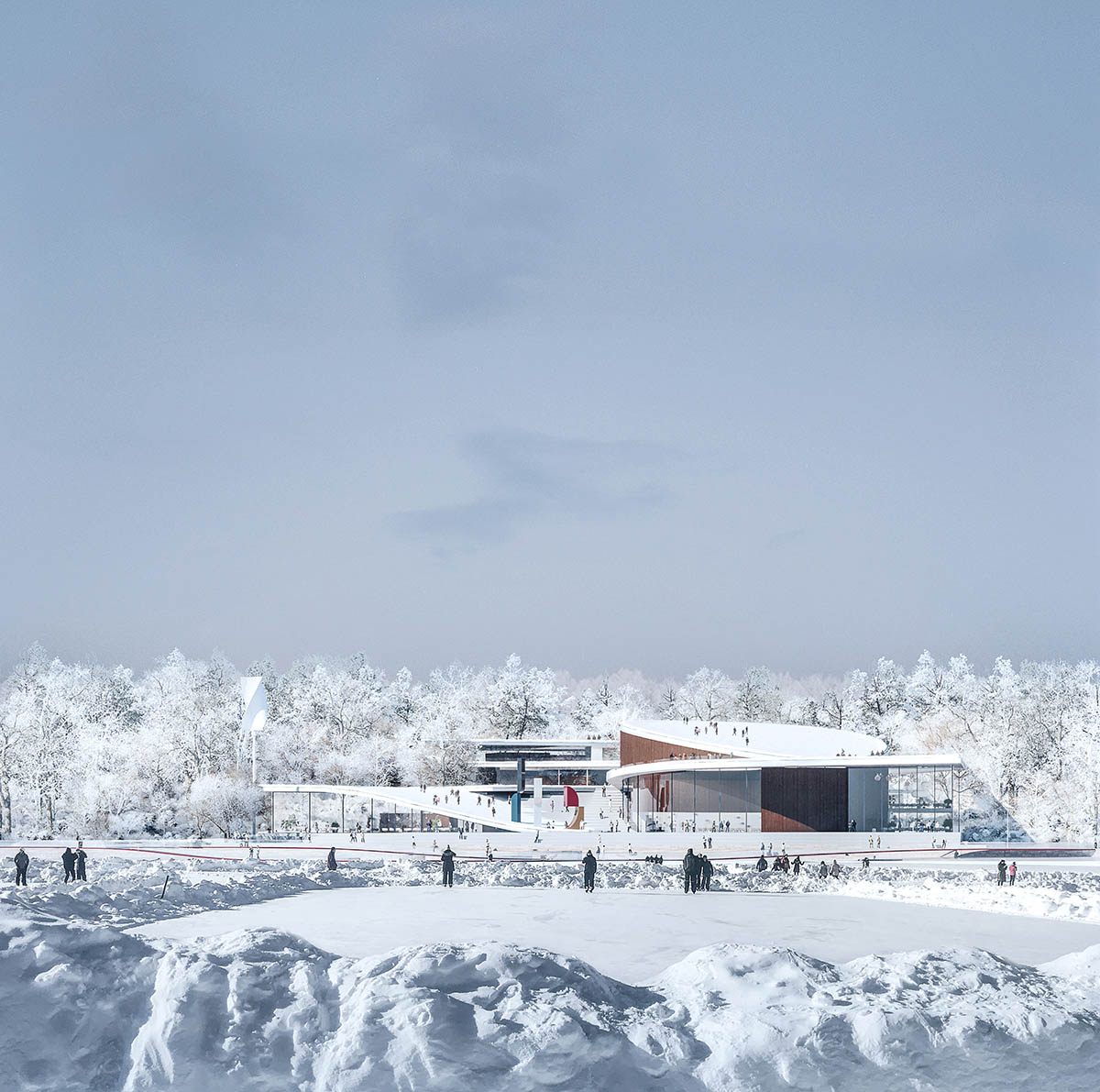 Informed by the specifics of the site and developed alongside a landscape architect and educational specialist, Chybik + Kristof's proposal brings together an applied reinterpretation of Constructivist educational theory and an immersive anchoring in the surrounding natural environment.
Rooted in seminal 19th-century psychologist Lev Vygotsky's "sociocultural theory," the proposal sees the educational process – learning and teaching – as profoundly shaped by the social, cultural, and environmental conditions in which it is conducted. Vygotsky's framework reexamined the prevailing Constructivist notions and education system of his time, supporting instead pedagogical and research methods that place context and culture at the center of inquiry and favor human diversity, interdisciplinary approaches and collaboration.
Expanding on this premise, whose relevance resonates to this day, Chybik + Kristof envision an integrative, diverse site, combining multiple functions and demographies, grounded in sociocultural and educational interaction throughout the entirety of the site.
Giving particular prominence to the impact of the environment, they propose a design deeply embedded in and informed by Senezh's natural assets.
The studio's layout for the site reflects these principles. The core of learning is concentrated in the Lab. Bordering the forest and the lake, the singular polymorphous structure embraces the slope; the four-plan layering of floors allows for permanent views onto the lake. The classrooms – set in clusters of three – are interconnected circular-shaped flexible enclosures within a vast winding lobby.
Opening up onto the courtyard through movable wall partitions, they invest the volume as a continuous space, both interior and exterior, void of hierarchy and transitions between formal and informal learning, thereby encouraging interactions between students, professors and invited guests. The Lab's Conference Hall follows a similar configuration – based on a variable spatial organization that can be made into smaller lecture spaces.
The adjoining buildings are punctuated throughout the extensive site and connected through a seamless network of alleys encompassing the whole perimeter. Endorsing mobility – of individuals, and of ideas – the structures are both complementary and interdependent. The library, an elevated multilayered open cylinder set along the shore, allows for individual retreat and collective research.
The adjacent dormitories, wooden pavilions mirroring functional social housing applicable in other contexts, act as spaces for informal communal interaction and exchange.
Culture represents a key feature of the campus; the Art Cluster and adjacent Sculpture Park revisit a former maintenance building, while the Music Cluster, a converted former swimming center, brings together a Music Hall and spaces for music events.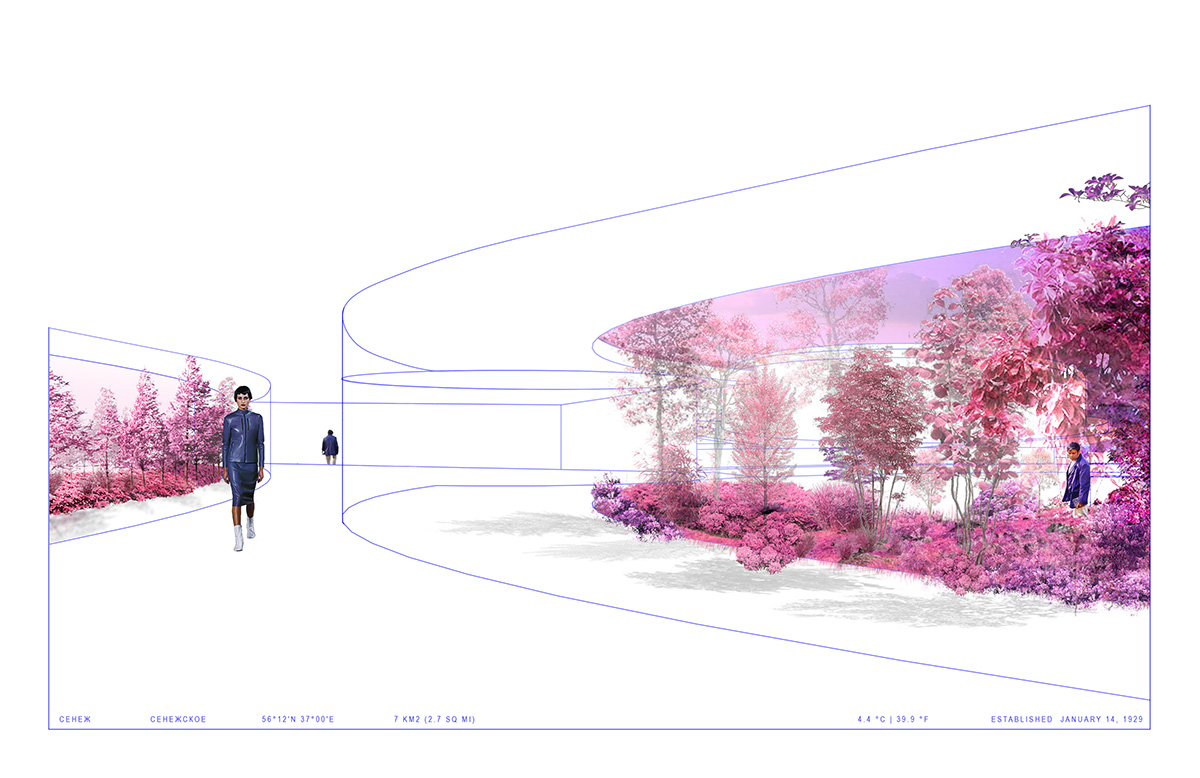 Collage interior lab
Completing this tri-faceted set, the Research Cluster unfolds into a deeply creative environment nourished by the nearby infrastructure, where progressive ideas come into fruition within the adapted technical facilities.
A large set of pavilions, versatile tree-like modules for studying, lectures, meetings, activities, populate the campus – shelters for encounters and community learning. Additionally, spaces for sport and relaxation – most of which are open to the public – are distributed across the site.
Collage interior lab
Concept diagram plan
Understanding the natural surroundings as a fundamental agent of context, Chybik + Kristof lean on nature as a dual entity: a source of evolving knowledge and constant learning, and a space for awe, inspiration, contemplation and relaxation.
Students are invited to circulate seamlessly throughout the campus, where interior and exterior spaces, horizontality and verticality, are continually intertwined.
The various atmospheres and types of ecosystems – from the lake, wetlands and urban landscaped sections to the open meadow, orchards and diverse forest – simulate all senses from aroma to touch, sight to hearing, and are a fertile ground for the cultivation of curiosity and the movement of new ideas.
Concept diagram lab
While the buildings of various scales echo the prolific vegetation, with the design blending into the existing, unaltered topography of the site, their function is also grounded in nature. Eco-farms are punctuated throughout the site, whilst the open buildings and green roofs endorse a durable connection with the vegetal world.
Anchored in sustainability, the campus functions through a wide array of composting, re- and up-cycling, and waste management infrastructure, while movement is assured through extensive walkways and bike and boat sharing. A direct application of Vygotsky's vision, the curriculum, echoing the natural setting, unfolds around the core notions of ecology, economy, and sociology. The entire site – its design and its function – nurtures innovative, onward-looking ideas in constant consideration of the environment as a key element of our future.
Site plan
"This extensive project integrates the entire site as part of the education process. It places the environment – both sociological and natural – at the root for all teaching and learning. The space itself, commonly seen as a formal structure disconnected from its function, acts here as a catalyst for knowledge sharing, critical evaluation, innovation and ultimately, progress," said Architects and founders Michal Krištof and Ondřej Chybík.
"Seamlessly integrated in the landscape, Senezh Management Lab embodies the future of education – one deeply tied to environmental concerns, to a new knowledge economy, and to how our societies can better cohabit, and learn from, the natural world."
Exploded axonometric diagram
Upon review by a global panel of leading architects and educational experts, Chybik + Kristof's progressive design was awarded 3rd prize for the competition.
Plan
Axonometric plan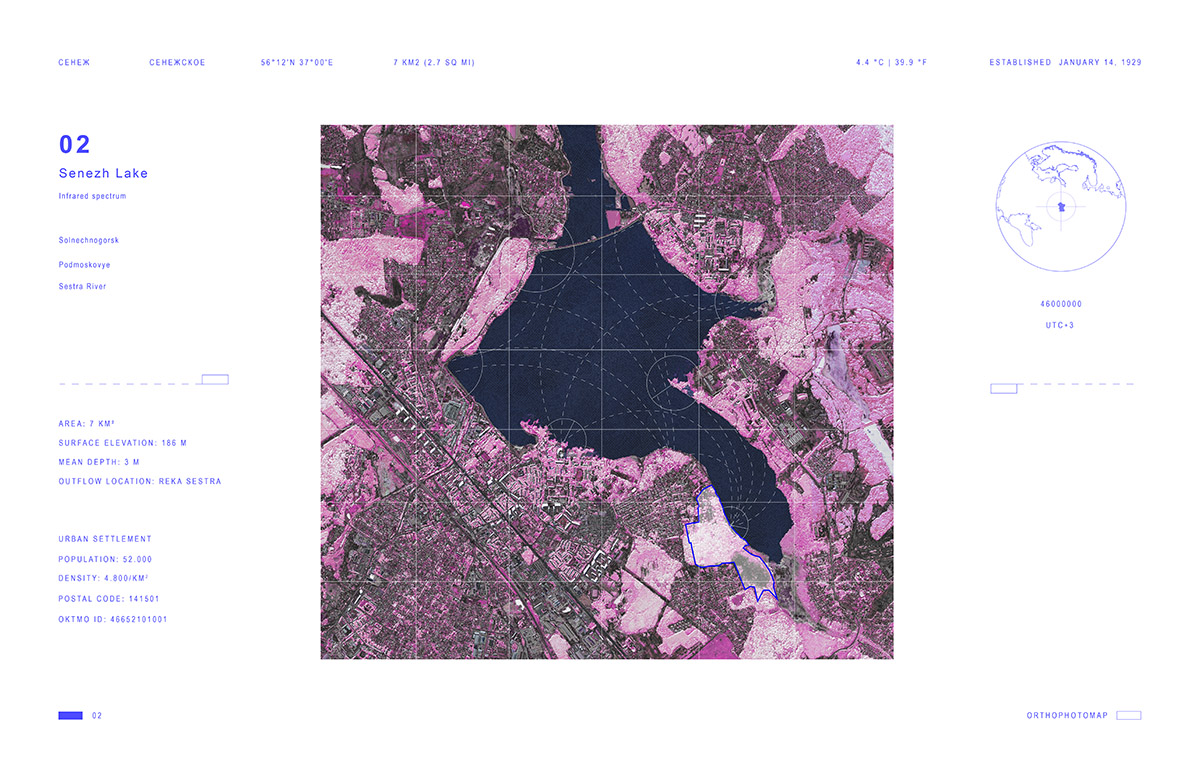 Plan
Earth final plan
Project facts
Client: Senezh Management Lab
Year: 2019
Award: 3rd Prize
Team: Michal Krištof, Ondřej Chybík, Jiří Richter, Tomáš Babka, Lukáš Habrovec, Larissa Vieira Matzak, Gönülnur Demet, Francisco Javier Gomariz, Martin Holý, Ivo Stejskal, Luděk Šimoník, Ondřej Švancara, David Erik Bernátek, David Král, Dávid Medzihorský, Tomáš Wojtek, Jan Stolek, Michal Klimeš, Pavel Bánovský, Peter Chaban, Mária Bažíková, Michal Sluka, Šarka Kubínová.
Landscape architects: Marko & placemakers, IGOR MARKO Educational specialist: Rndr. Michal Černý, Masaryk University Local
Architect: Vyshegor Pavel Lysikhin
Animation: Loom on the moon
All renderings © monolot
All drawings © Chybik + Kristof
> via Chybik + Kristof