Mado Samiou Architecture uses various forms and materials for Aroma's parfumerie store in Paris
Athens-based architecture and interior design firm Mado Samiou Architecture has revealed design for the interiors of Aroma, a high-end parfumerie, found on Rue Saint-Honore in Paris, France.
Named Aroma, the studio generously plays with different colors and forms to commit to the core values of the brand and to elevate the mission of the store which is currently under construction.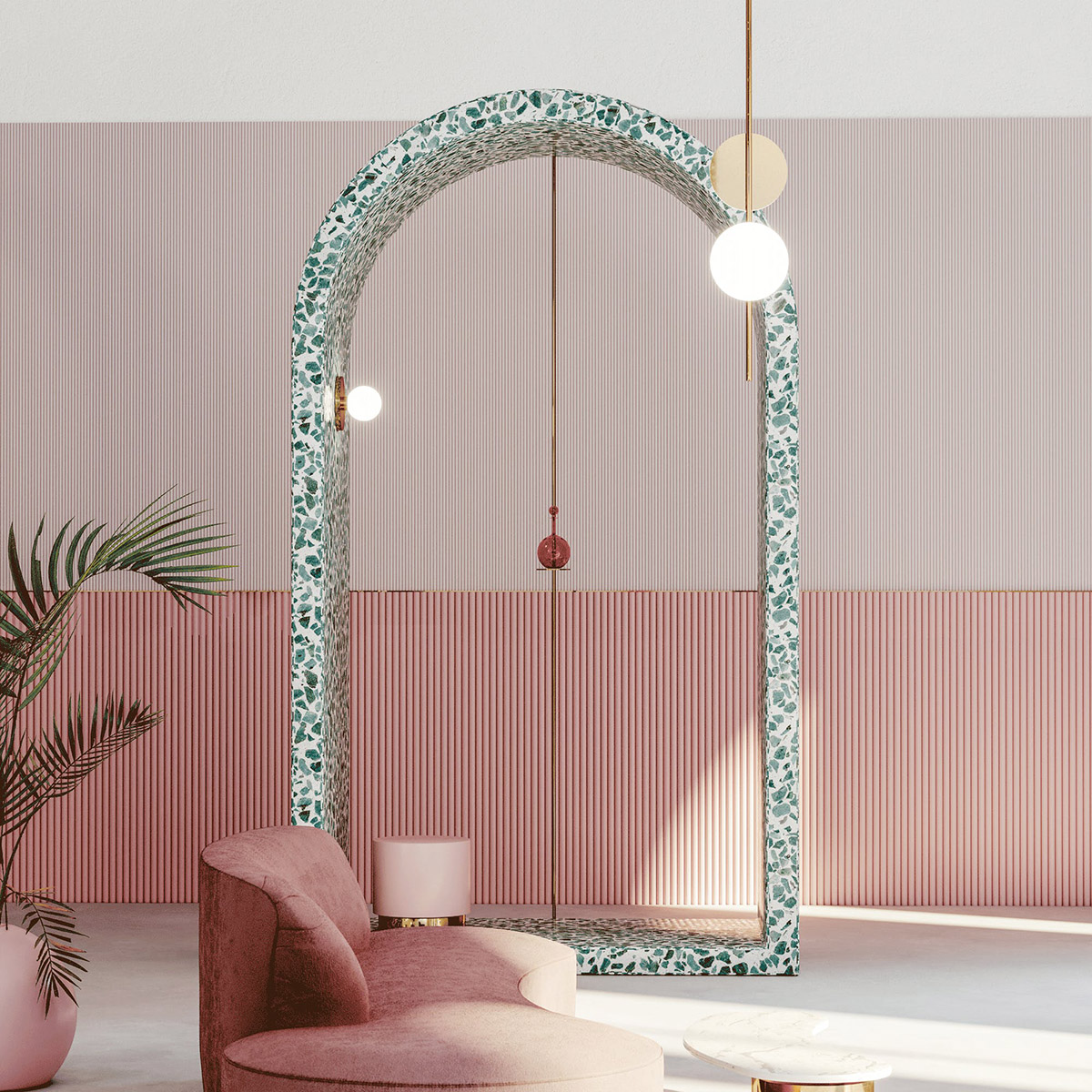 Addressing to minimalism and simplicity, the interior space, functioning as a showcase, almost as a museum of perfumes, will display a limited edition of luxurious perfumes.
Interior walls are decorated with embossed gypsoum constructions. On the floor forged cement is combined with marble tiles. Large sculptural arches are made of terrazzo, forged cement and metal, giving a sense of both decorative element and displaying shelve.
"A unique architectural language is used in order to create this world of aromas," said Mado Samiou Architecture.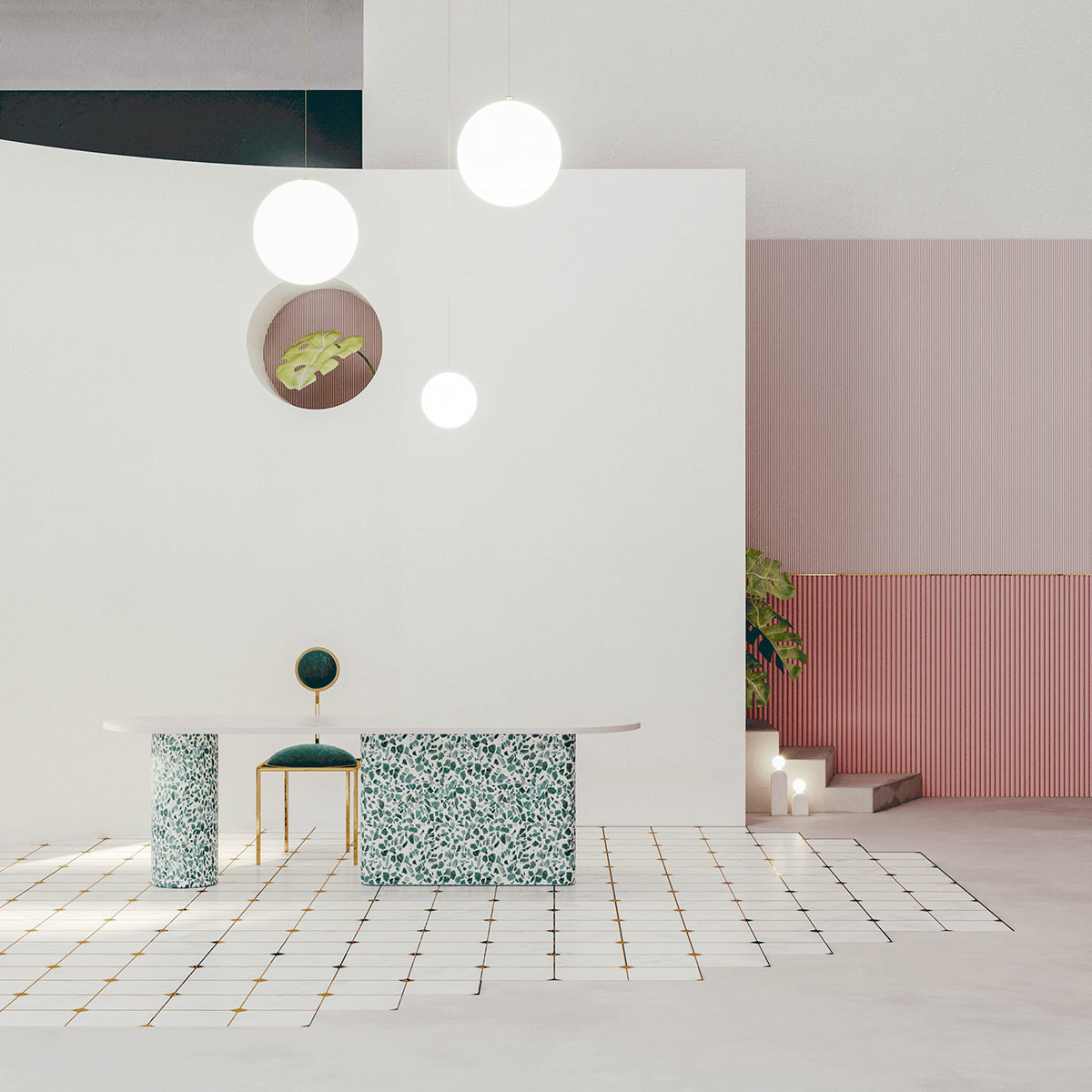 The studio also uses the same combination for the supporting elements of a table harmonized with a dark green-clad chair. The interior space aims to create a sense of smooth transition from one element to another, while maintaining its elegancy.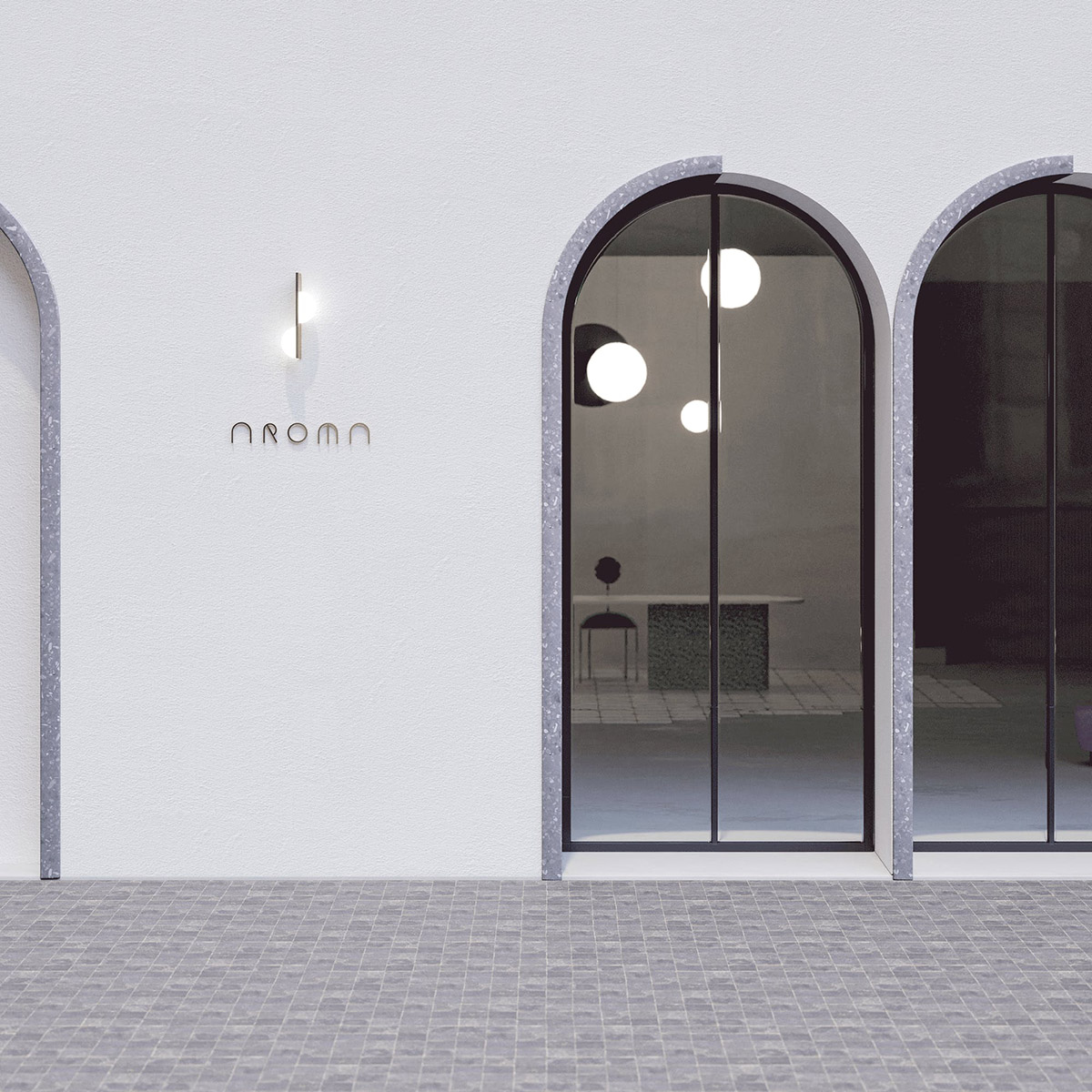 Mado Samiou Architecture is a design studio based in Kolonaki Athens, the firm is active in diverse areas of architecture and interior design, developing projects for commercial or residential use, including hotels, villas, apartments, restaurants, showrooms, bars, offices.
The studio's ambition is to create an interactive liaison with each client, creating bespoke projects, emphasizing in details, functionality and aesthetics.
Project facts
Project name: Aroma
Architects: Mado Samiou Architecture
Location: Paris, France
Date: 2020
All images © Xenos Design
> via Mado Samiou Architecture