SNKH studio reveals inverted Bedouin tent-like new Garage Screen cinema in Moscow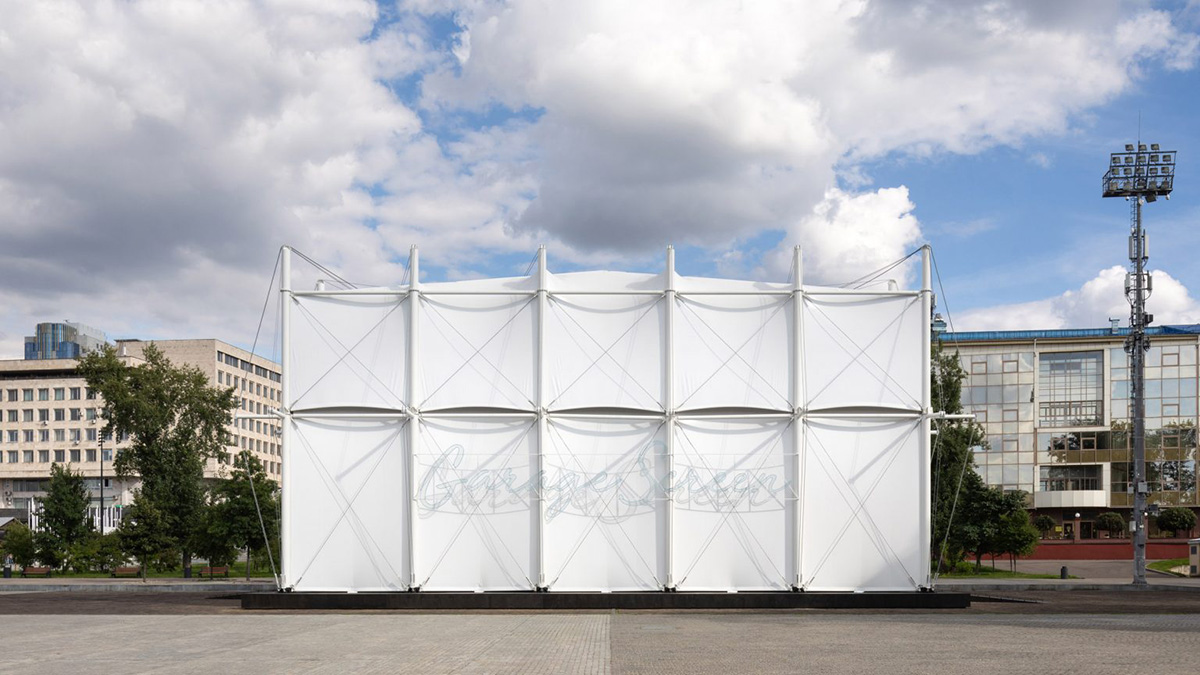 Yerevan-based architecture practice SNKH studio has revealed an inverted Bedouin tent-like new Garage Screen cinema in Moscow for the 2020 edition of the Garage Museum of Contemporary Art in Moscow, Russia.
Called the Garage Screen, the cinema was installed on Gorky Park's Garage Square, which is in opposite direction of the Garage Museum of Contemporary Art, was designed by OMA and opened to the public in 2015.
Garage Screen was launched in 2012 to bring the best Russian and international fictions, documentaries, animations, experimental films and recent festival releases to the Russian audience.
Screenings take place in the Garage Auditorium, and in the summer there is a pop-up cinema on Garage square in Gorky Park. The first open-air screenings took place on the Museum rooftop in 2016, followed up by the Garage Screen pop-up cinema in 2017.
This year's pop-up cinema evokes the sense of lightness and mobility that is achieved by an elaborate construction that required a precise calculation of the structural load carrying capacity of the outside framework.
SNKH studio takes cues for the project from constructivism to 1970's projects, including works by Renzo Piano and Richard Rogers.
"These features determined the choice of the winning project in the second Garage museum of contemporary art competition for the design of a pop-up summer cinema," stated in a press release.
Just as last year, the competition was operated by Strelka KB. Architects from Armenia, Belarus, Kazakhstan, Kyrgyzstan, and Russia were invited to present their visions.
Out of the total of 136 submissions, the jury shortlisted 6 finalists. Every project underwent a technical evaluation, including an ecological feasibility study and an assessment of spatial, functional, structural, and engineering solutions.
"The idea we had with Garage was to offer young architects the unique opportunity to make their visions come true. For that our special thanks go to Dmitry Konyakhin, head of Garage Engineering and Construction, along with the entire construction and engineering team," Varvara Melnikova, CEO of Strelka Institute for Media, Architecture and Design and Strelka KB partner.
"They have been behind every project from year to year, and the format is really dynamic: it takes only 6 months from the selection of the winning project to its launch."
"This year's edition of the competition produced yet another elegant, comfortable and absolutely novel cinema that one wants to visit again and again. And this is what really matters," added Melnikova.
"The new Garage Screen building is not instantly recognizable as a cinema, which is exciting and very relevant for today. For the first time in this century, cinemas of the whole world have been completely shut down for several months. In some countries they are still closed and no one knows when the crisis will be over and what happens to the film industry next," said Garage Screen curator Evgeny Gusyatinskiy.
"Cinemas might have to undergo a dramatic change and transform into something completely different. In this context, our attempt at reinvention of the design and the very existence mode of a cinema is a subtle way of working with a potential future scenario, utopian as it may be."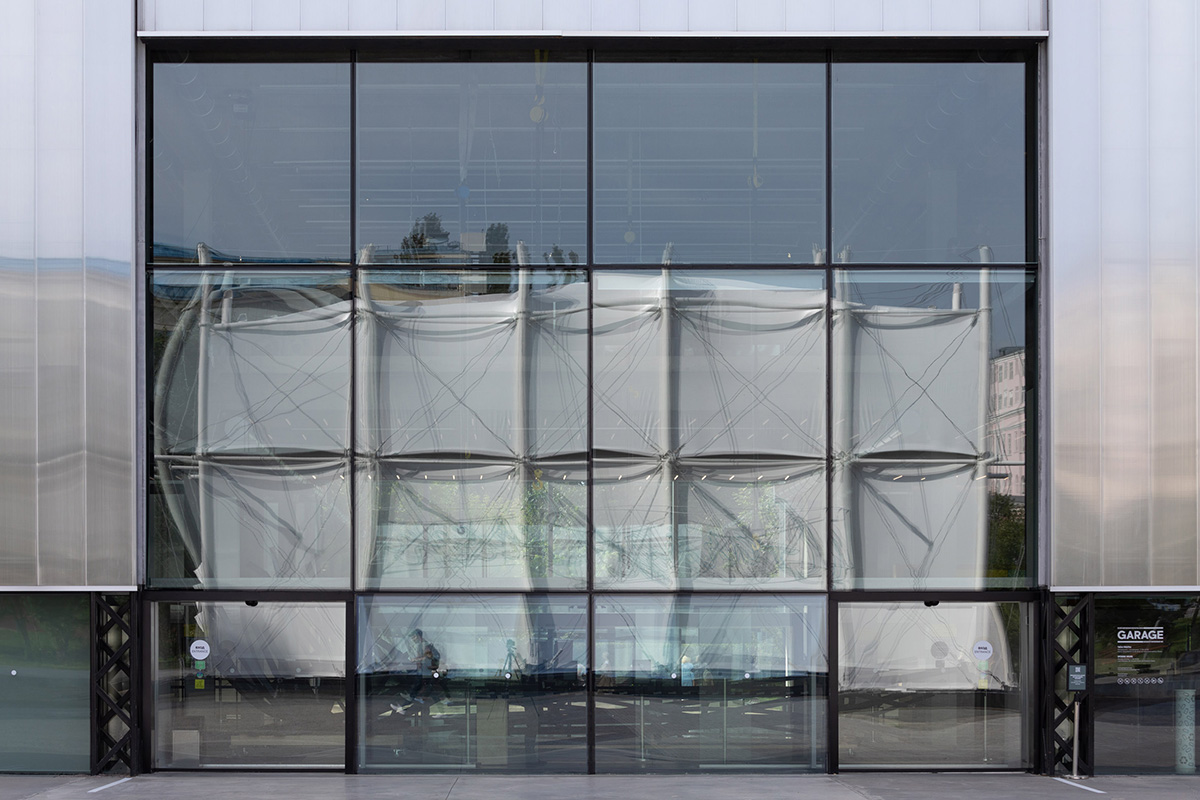 "The competition offered a unique chance to design and build a structure like this, a rare opportunity even for the most successful and experienced architects. It was a huge leap for a small Yerevan-based studio to win such a high-profile competition. We are very happy with the result and we hope the public of Moscow comes to love it as well," said SNKH studio director Ashot Snkhchyan.
The competition winner was selected by an expert jury that included Garage co-founder Dasha Zhukova and director Anton Belov; Strelka Institute for Media, Architecture and Design CEO and Strelka KB partner Varvara Melnikova; Garage Screen curator Evgeny Gusyatinskiy; head of Garage Engineering and Construction Dmitry Konyakzhin as well as external experts: studio FAS(t) co-founder Alexander Ryabskiy, FORM bureau partner Olga Treyvas, and a representative of SYNDICATE office, last year's winners.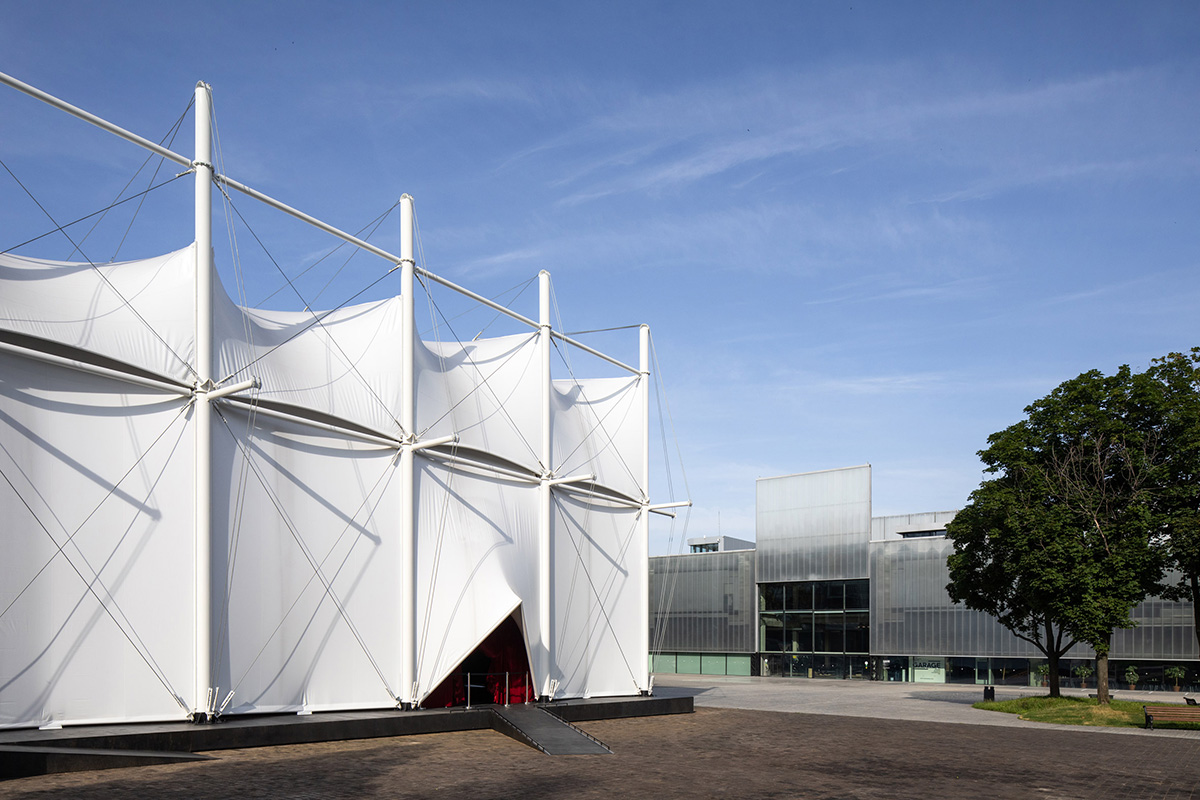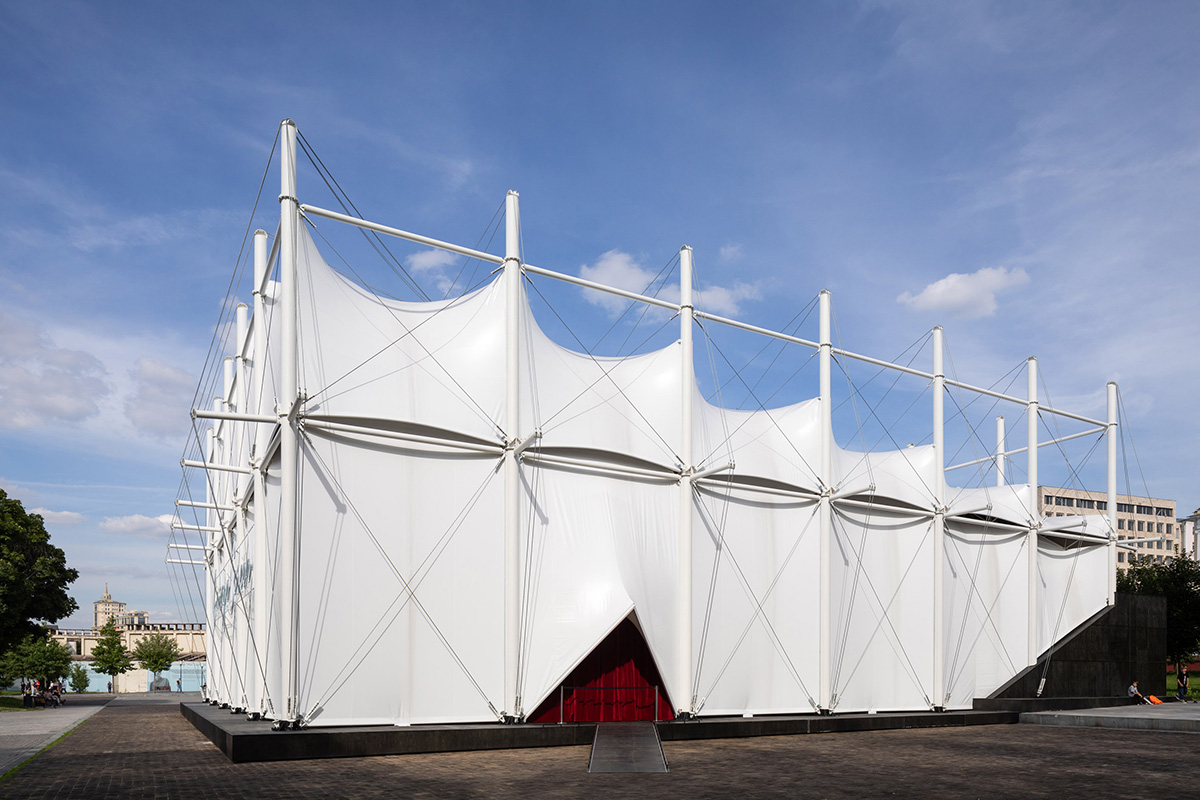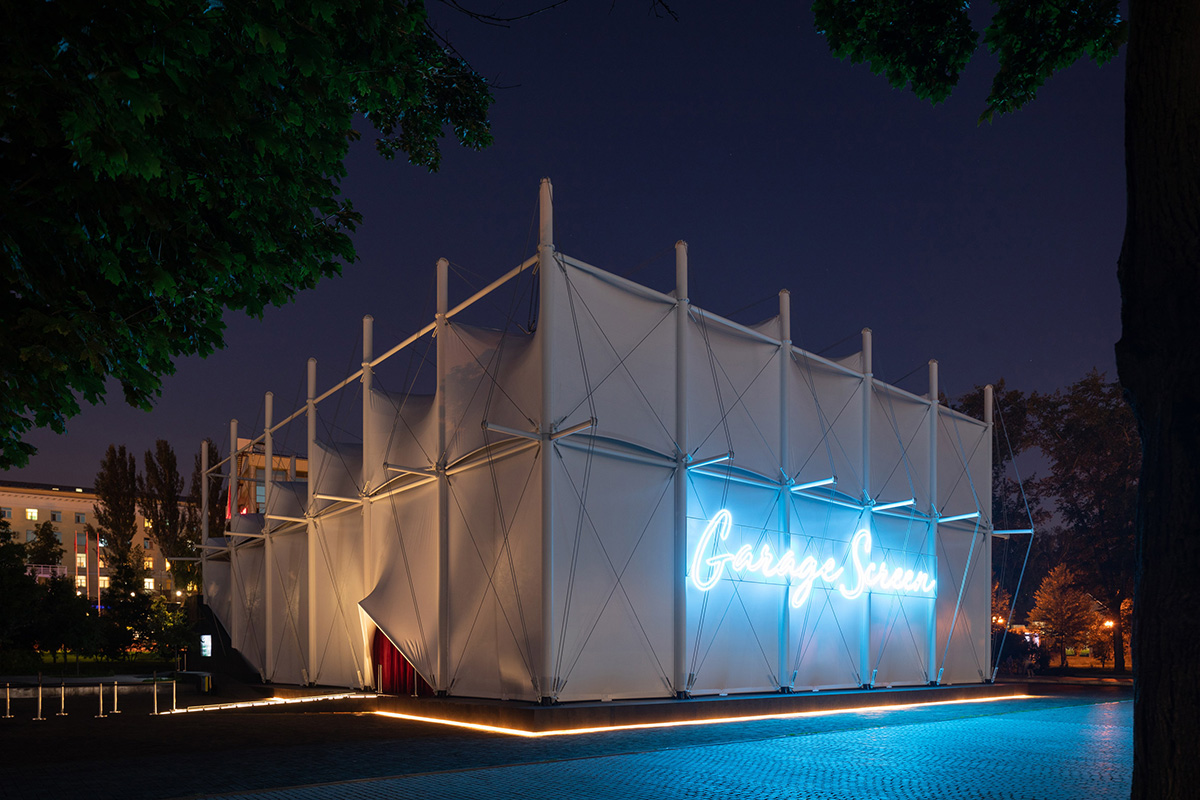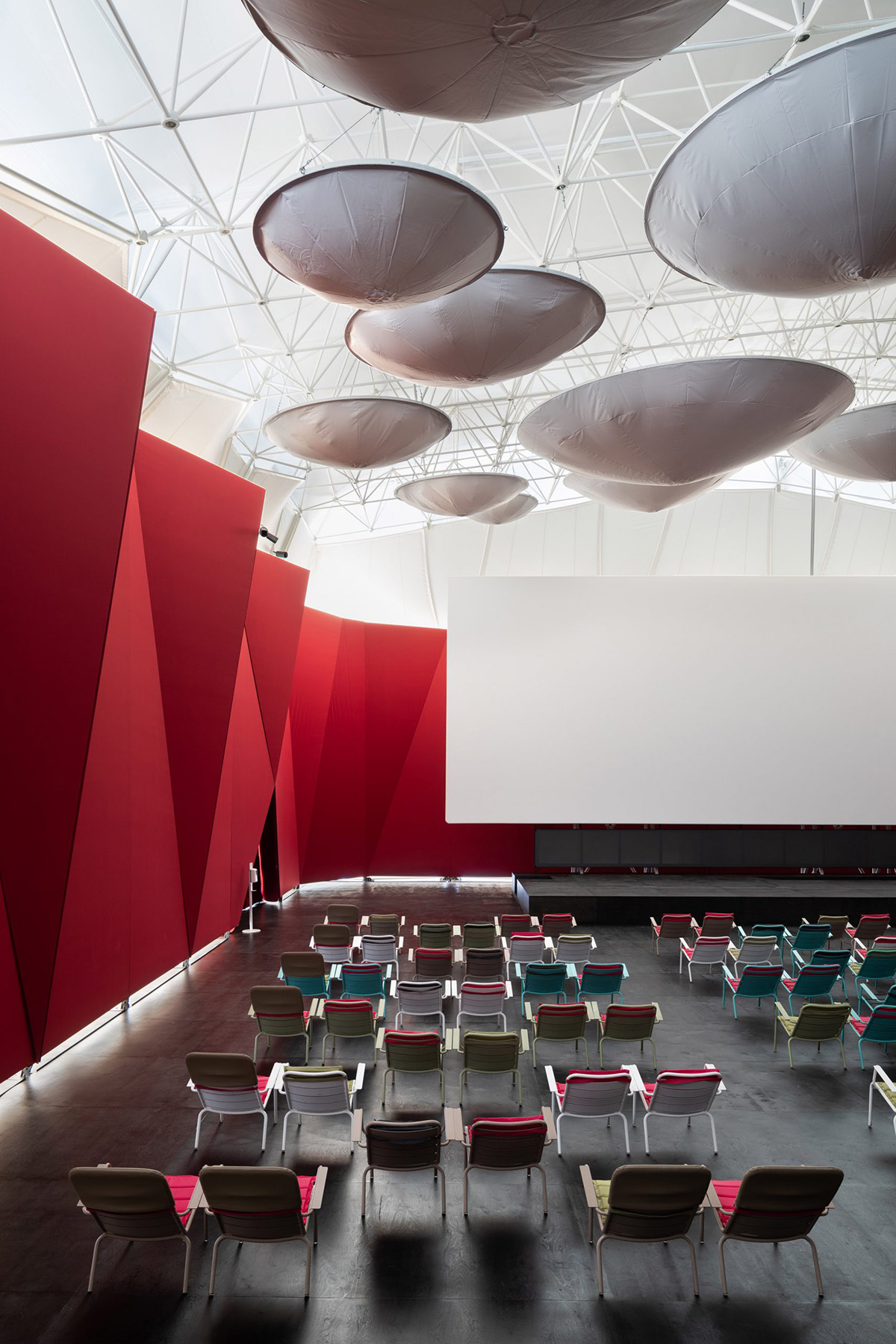 Floor plan
Section-1
Section-2
Facade
All images courtesy of Garage Museum of Contemporary Art