Studio Eiraji releases landscape design for Tehran Noora Park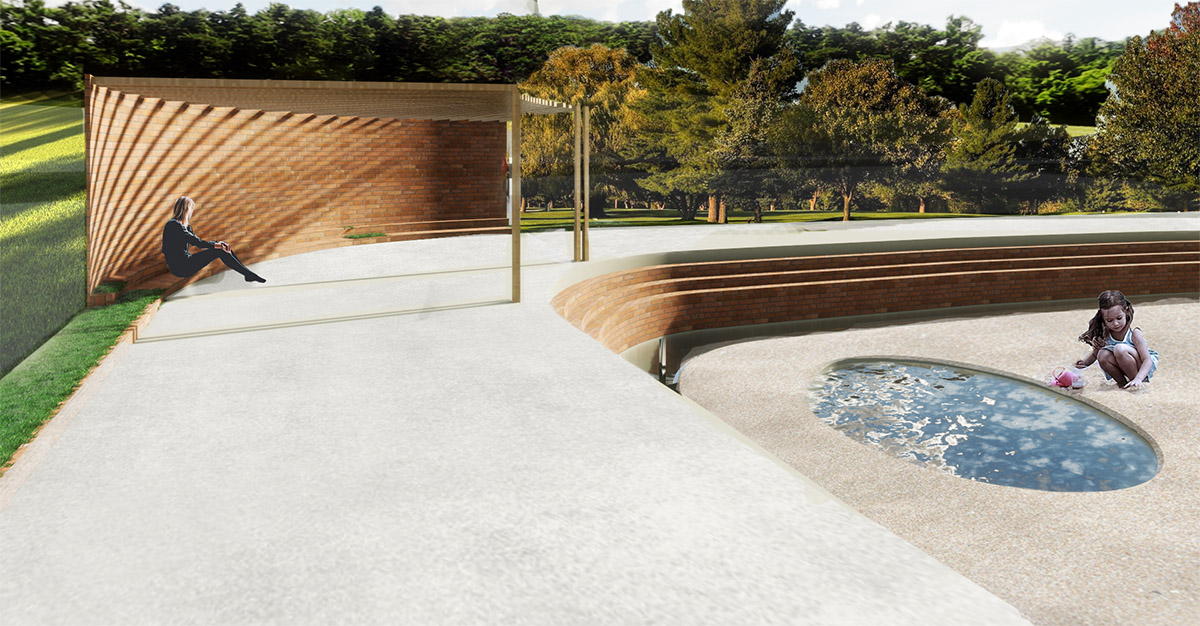 Tehran-based architecture practice Studio Eiraji, led by CEO-Founder and Principal Architect Javad Eiraji, has released its latest design for the organization and landscaping design for Tehran Noora Park with its design team Bahareh Pezeshki, Parisa Masudi and Shakiba Jafarieh.
Chitgar tourism and entertainment region in Tehran is one of the most important green spots of the city which landscaping and park projects are growing in this region in recent years.
One of the interesting points which municipality of Tehran is demanding is to design parks and entertainment areas for women.
According to the Islamic cultures and rules in Iran, women are not permitted to have their favorite sports or entertainments in all open-spaces areas, so this municipality tries to invite architects and designers to design a specific areas for women.
Reyhaneh complex is one of these spaces which Studio Eiraji has completed its new organizing and landscaping design as Tehran Noora Park there.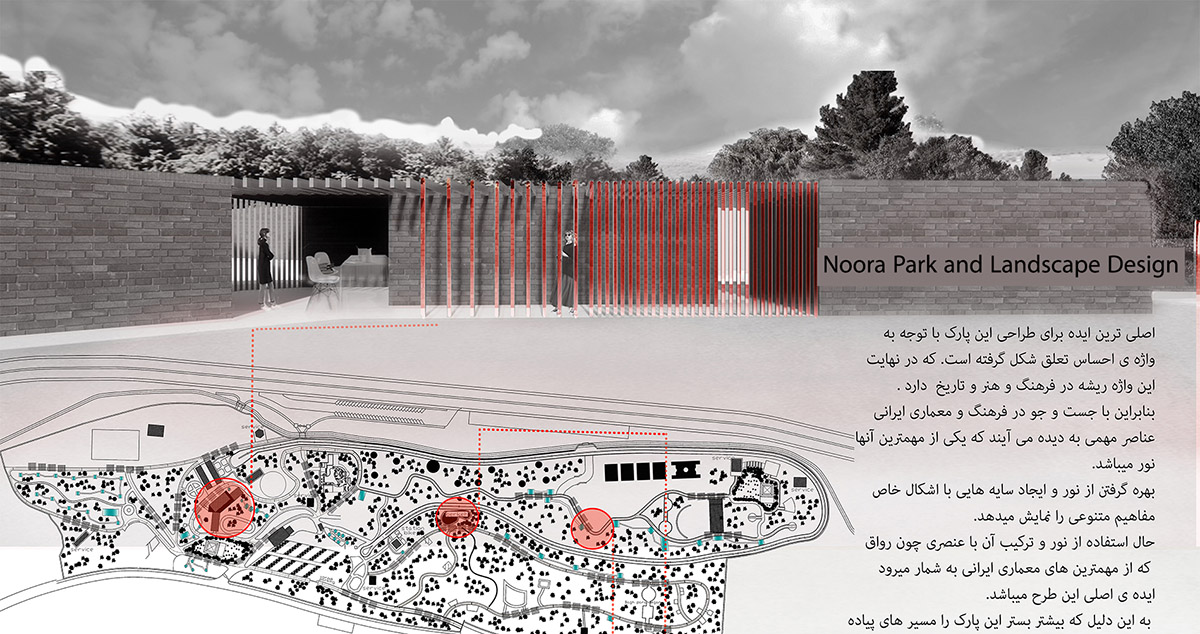 The complex contains an open-space atmosphere which some buildings were built before there. Also some landscape designs and trees were in this area that designers must keep them and not have a huge change there.
With all these limitations, studying the general information and needed spaces and usages were the first steps in this project. Paying attention to women, privacy and security, entertainment spaces for special users and Islamic believes and culture were some other important factors in this project.
Rhythm and light are some other important parts of this project which are also mentioned deeply in Iranian Islamic architecture before and because of playing with natural lights by architectural design in this project, the park is named "Noora" which means light in Persian language.
By organizing the new layers according to the mentioned factors and related landscaping design, Studio Eiraji has presented the new version of the complex for new users in this region.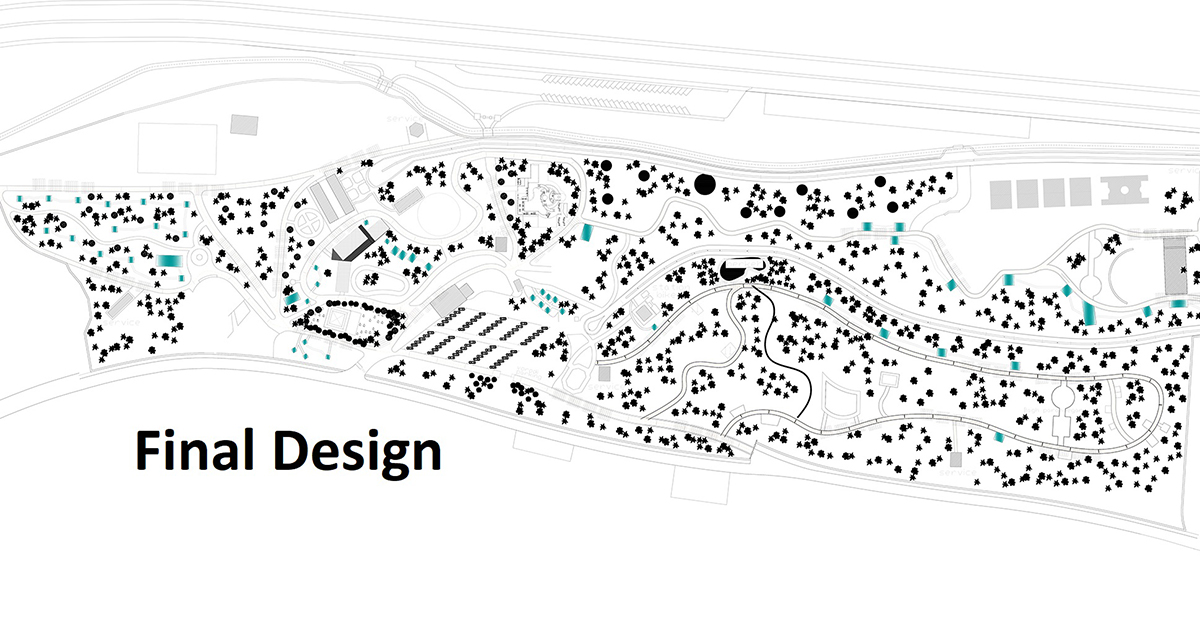 Project facts
Project Title: Organizing and Landscaping Design of Tehran Noora Park
Architecture Firm: Studio Eiraji
Principal Architect: Javad Eiraji
Design Team: Bahareh Pezeshki, Parisa Masudi, Shakiba Jafarieh
Client: Municipality of Tehran, Region 22
Location: Chitgar, Region 22, Tehran, Iran
Year: 2020
All images courtesy of Studio Eiraji
> via Studio Eiraji