BIG, Hijjas, Ramboll unveil masterplan for BiodiverCity including three diverse islands in Malaysia
Bjarke Ingels' firm BIG with local firm Hijjas and Ramboll have won an international competition of Penang State Government to design a masterplan for Penang South Islands in Malaysia.
Called BiodiverCity Penang, the 4,500-acre masterplan will support the Penang2030 vision with a clear focus on livability, on stimulating a socially and economically inclusive development, and on environmental sustainability for future generations.
Comprised of three diverse islands, the masterplan will approximately consist of 4.6km of public beaches, 600 acres of parks and a 25km waterfront on off the shore of Penang Island with a new mobility network.
BIG's new masterplan will be a new sustainable, global destination where cultural, ecological and economic growth is secured and where people and nature co-exist in one of the most biodiverse places on the planet at the southern shore of Penang Island.
Penang's vast biodiversity spans various topographies and protected environments which in recent years have seen its coastal zones and natural habitats disrupted by urban developments.
In contrast, BIG's masterplan is conceived as an "urban mosaic" of three diverse islands and as set of urban design guidelines for mixing programs, addressing pedestrian and mobility networks, building sustainably and harvesting sources.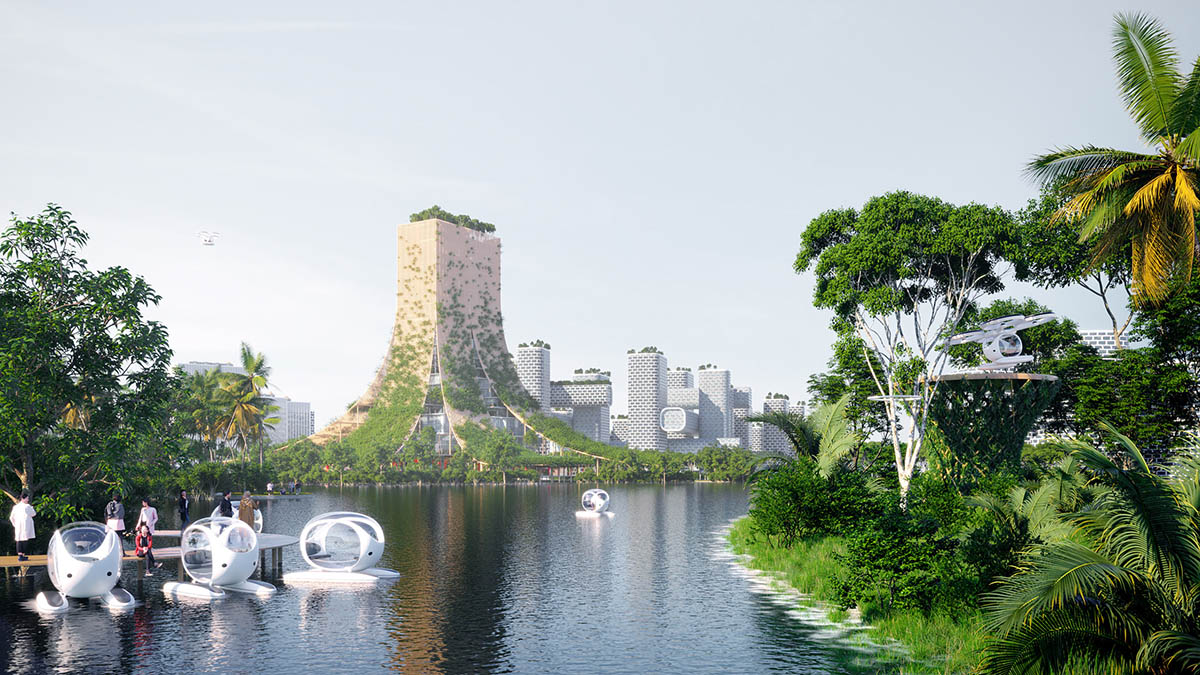 The three islands will bring together mixed-use districts of 15,000 to 18,000 residents across 50 to 500 acres, and a continuous 50 to 100m buffer around each district, establishing habitat connectivity and supporting edge ecologies in reserves, parks, corridors and urban plazas.
The Channels, BiodiverCity's first island, constructed in three complementary phases; in the first phase: Active Destinations include a wave pool and technology park.
In the phase two, there will be a Civic Heart that establishes governance and research institutions in the area. In the phase three, a Cultural Coast builds upon the heritage and vibrant creative energy of Penang's George Town to create and international draw.
As the heart of the district, the Channels' 500-acre digital park includes spaces for research development and local business opportunities.
Malaysia's newest public destination will be the future home for conferences, education centers and a family-oriented park where locals and guests can explore the world of technology, robotic and virtual reality.
BiodiverCity's second island will be The Mangroves and it will be the central island dedicated to business, which is organized around a network of sheltered wetlands, creating suitable environments for its namesake Mangrove forests - an important natural infrastructure that doubles as effective powerhouses for sequestering more than four times as much carbon as a typical forest.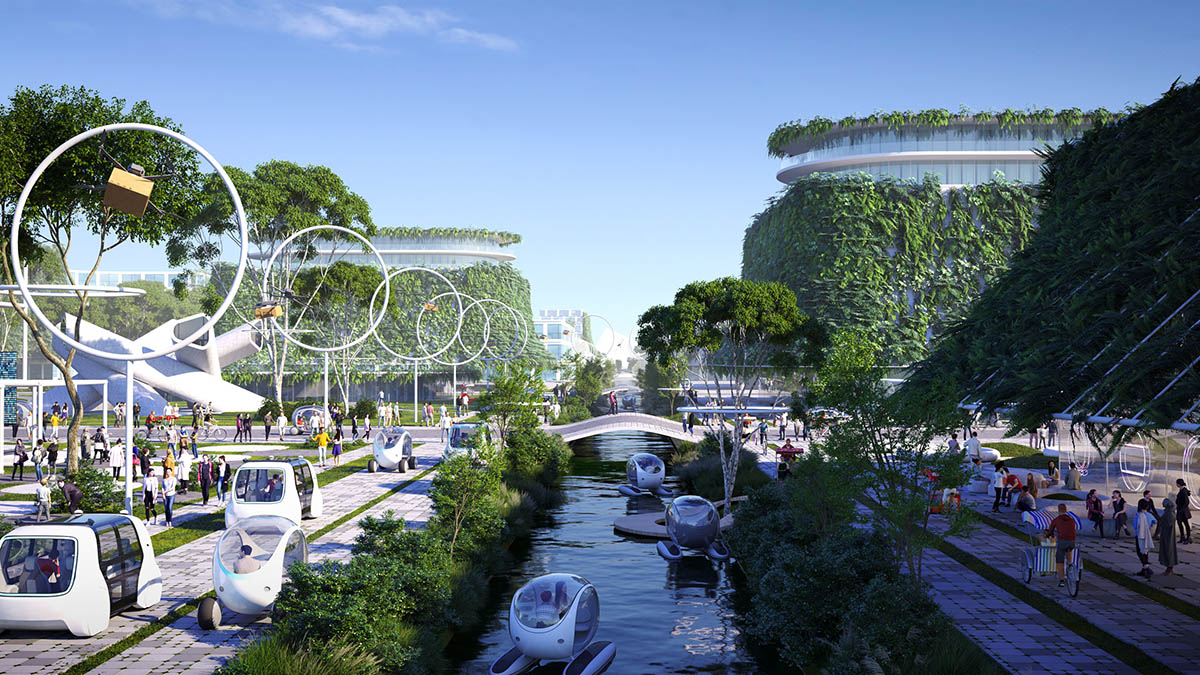 At the center of the Mangroves, there will be the Bamboo Beacon that hosts meetings, conferences and major events-broadcasting the knowledge developed in the masterplan out to the world.
In addition, civic amenities are distributed throughout the city to promote inclusive growth and participation in urban life. The buildings in the masterplan will be designed to perform efficiently and will to a large extent be constructed by low-carbon materials such as bamboo and Malaysian timber in combination with green concrete, a sustainable alternative comprised of industrial waste and recycled materials.
By encoring green roofs, facades, public and private open spaces, the islands can form a nearly continuous habitat mosaic feeding back into the forests, beaches, riparian zones and estuaries at the island's edges.
BiodiverCity's westernmost island will the Laguna, is an oasis for ecological living that is organized around a central marina. Eight smaller islands form a miniature archipelago, where floating, stilted and terraced housing takes advantage of the natural setting of Tanjung Gertak Sanggul, and where fisherman landing points can easily access the open waters by navigating each of the island's waterways.
BIG stated that the masterplan's newly established habitats will support biodiversity underwater by providing spawning grounds for native species, and recreational points and hatcheries support the local communities along Penang's southern coast.
A web of ecological corridors will connect forest reserves to coastal beaches while supporting habitats and communities across the islands.
Within human-populated areas, animals are given safe passage through the continuous canopy and waterways, and within natural habitats, people can safely access elevated boardwalks.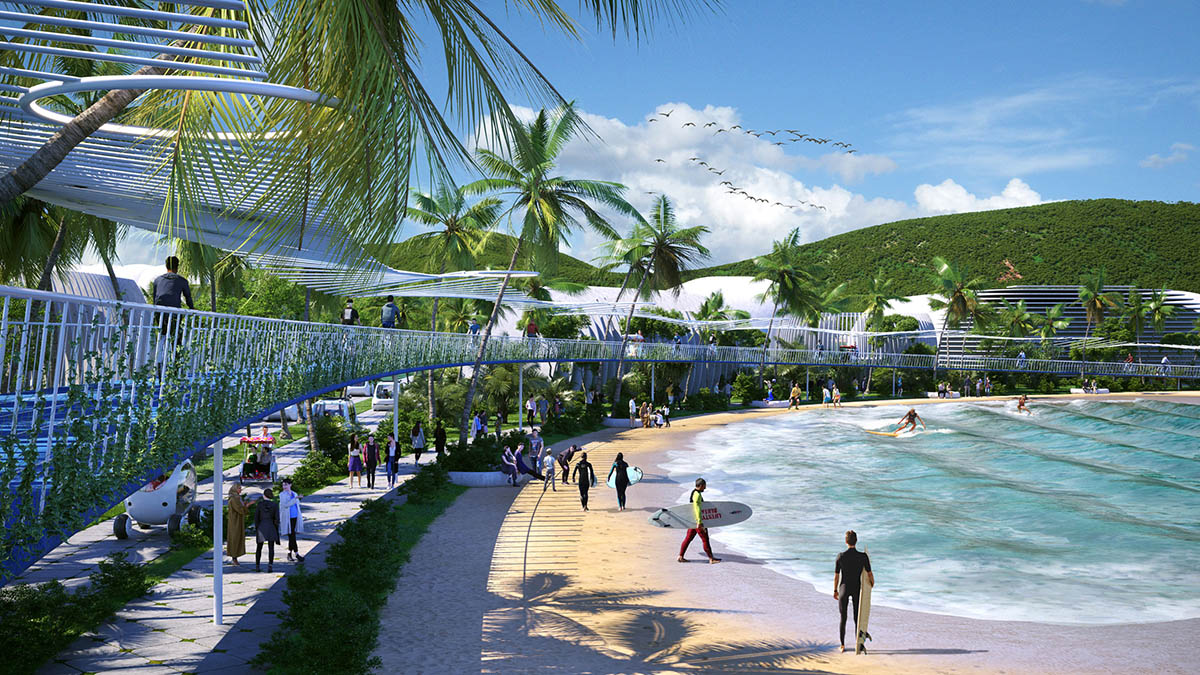 "BiodiverCity supports a water, air, and land-based autonomous public transportation network, aiming for a car-free environment where streets serve as a safe and welcoming thoroughfare for bikers and pedestrian," BIG stated in its website.
Districts will be connected below platforms to increase the efficiency of goods, services and regional mobility, while maximizing pedestrian safety throughout the public realm.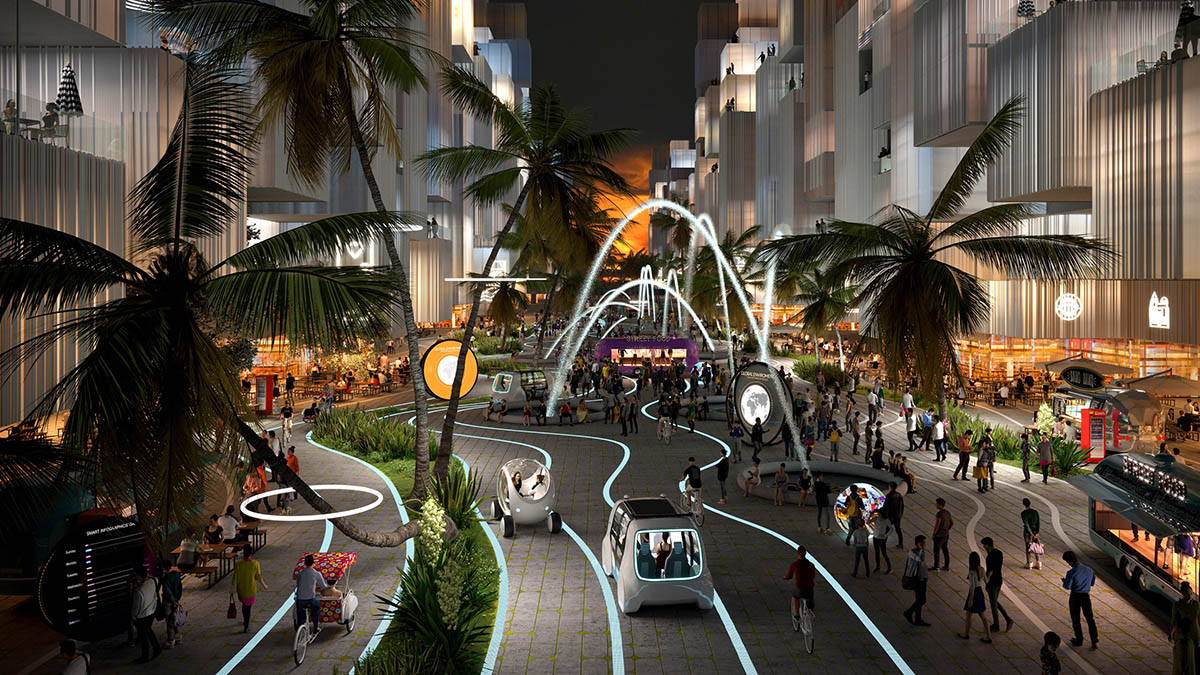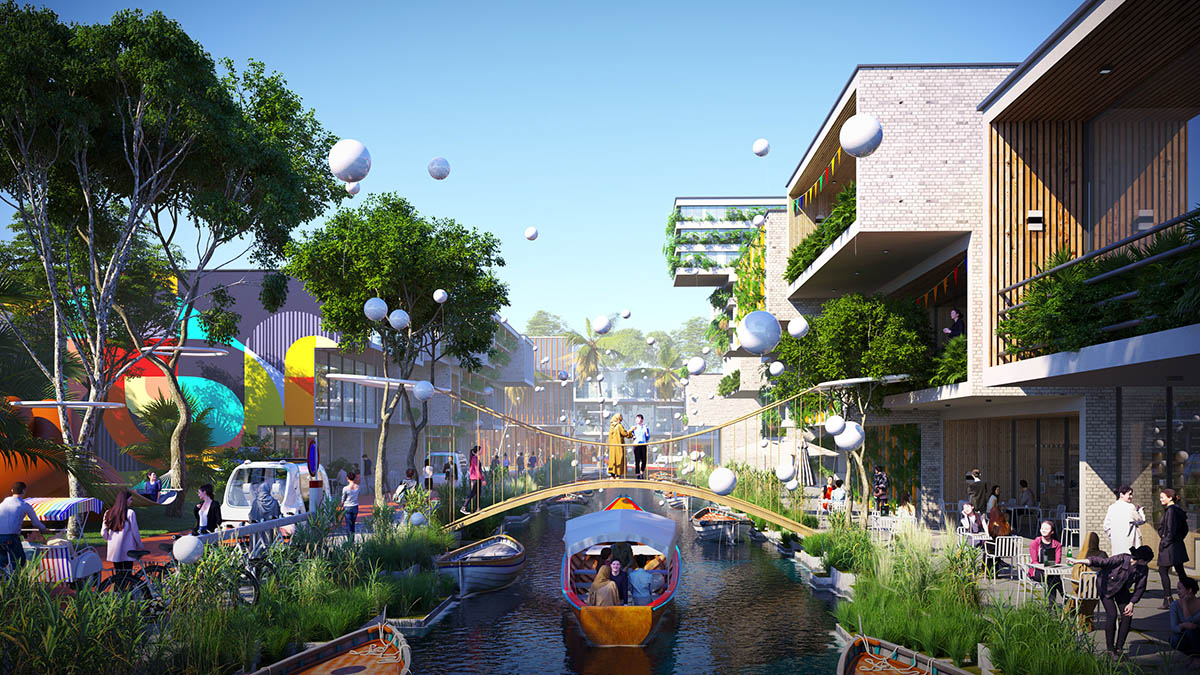 Project facts
Project name: Biodivercity Penang
Program: Commercial
Status: In Progress
Size in m2: 4500 acres
Project type: Competition
Client: Penang State Government, Malaysia
Collaborators: Hijjas (Local Architects and Planners); Ramboll (Project Manager and Engineer); Web Structures (Geotechnical and Structural Engineering); Web EM (Sustainability); Ernst & Young (Economic Advisor); Knight Frank (Real Estate); KPK (Quantity Surveyor); Green Growth Asia Foundation (Ecology and Conservation); Universiti Teknologi Mara (Marine Engineer); Lucian R (Visualizations)
Partners-in-Charge: Bjarke Ingels, Daniel Sundlin, Kai-Uwe Bergmann
Associate-in-Charge: Jeremy Alain Siegel
Project Leaders: Shane Dalke, Autumn Visconti, Veronica Acosta
Team: Jeffrey Shumaker, Jamie Maslyn Larson, Stephanie Mauer, Mike Munoz English, Max Moriyama, Thomas McMurtrie, Mateo Fernandez, Lingyi Xu, Yao Tong, Yanan Ding, Won Ryu, Alan Fan, Sangha Jung, Christian Cueva, Jordan Felber, Bernardo Schumaker, Terrence Chew, Chris Pin, Tracey Sodder.
All images courtesy of BIG
> via BIG