IGArchitects designs concrete cafe that can be used for multi purposes in Hiroshima
IGArchitects has completed a concrete cafe that can be transformed into multiple-purpose spaces in Hiroshima, Japan.
Called Café in Ujina, the 55-square-metre building comprises concrete slabs that are shifted in lateral direction to give a sense of layering in the building.
The café stands along the coast in Hiroshima. As the architect and founder of IGArchitects Masato Igarashi highlighted, the building can be used as a gallery, a hair salon or even a house.
The requirements are to make it able to look out the coast from the seating, and to plant a large tree inside. Igarashi thought of an architecture with strength that will be consistent with any acceptance, in order to exceed the use of the space as a café and create a place that makes people gather.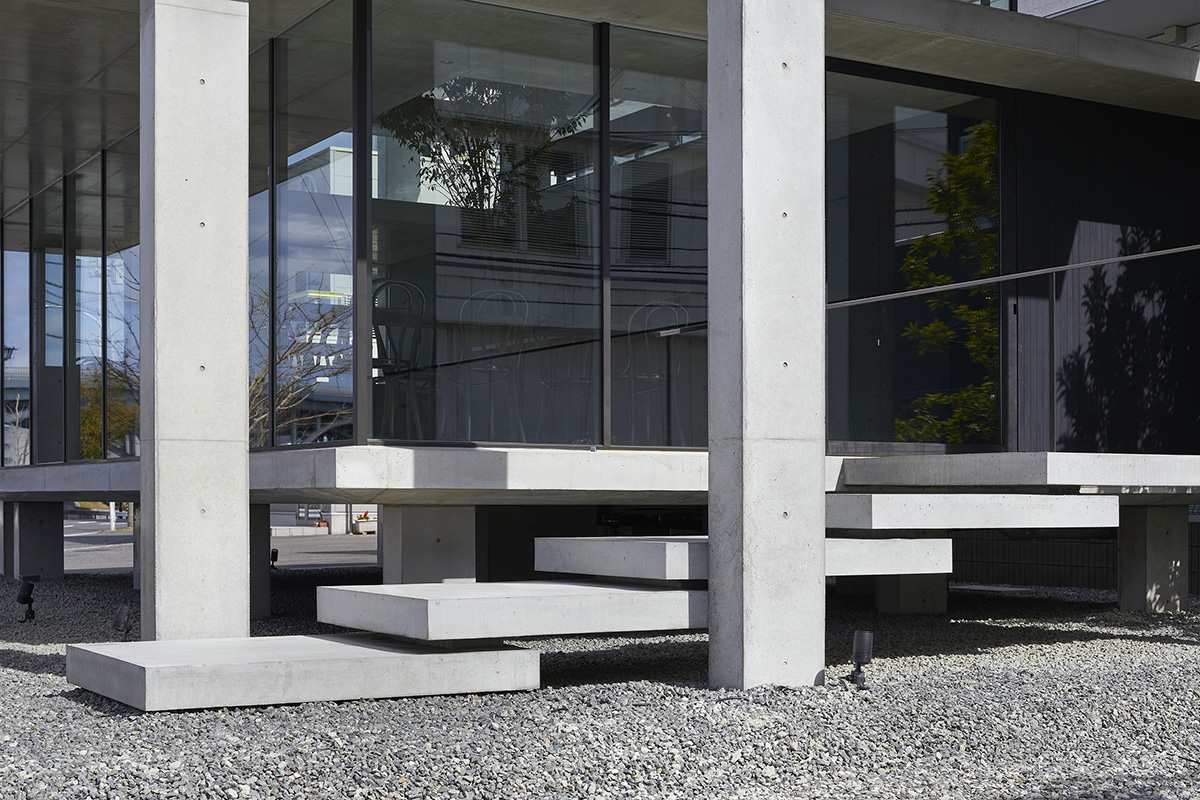 The glass provides openness so people can enjoy their food in nature, the plants inside allows connection between the space inside and outside.
The café has a distinctive space for this site, with its small scale that creates coziness and that people can enjoy coffee and the time viewing the coast spreading out before.
The heights of four slabs are to be set by relationship of surrounding environment, seating arrangement and height of the trees. To view the coast over the embankment, multiple slabs; people's roof, and trees' roof, are stacked and making places with many different scales.
Inside and outside spaces got inverted along with the movement, and many different "between spaces" with different scales made by slab layers, such as between nature and human made, between inside and outside, are forming gradational environment.
The simple table formed structure with slabs that prevent rain and wind and supporting columns, has its own independent composition, and the slabs and columns are made to have no relation to the boundary between in and out.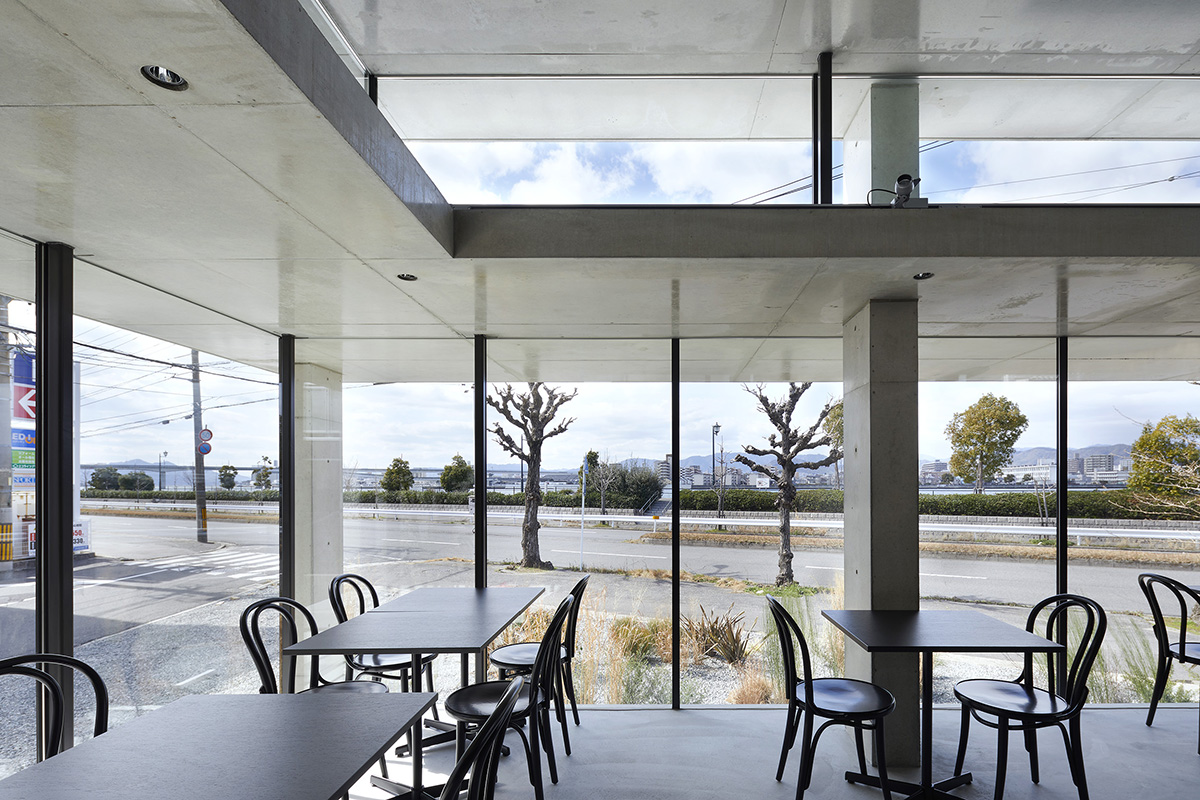 "This space tried to achieve creation of fulfilled atmosphere only by controlling few materials and simple scales," said the architect.
"This space will broaden possibilities of the users' life style, and it has strength that will be consistent with any acceptance."
"This space has been released from services and structure, and it is a possibility of strength and freedom in an architecture form," he added.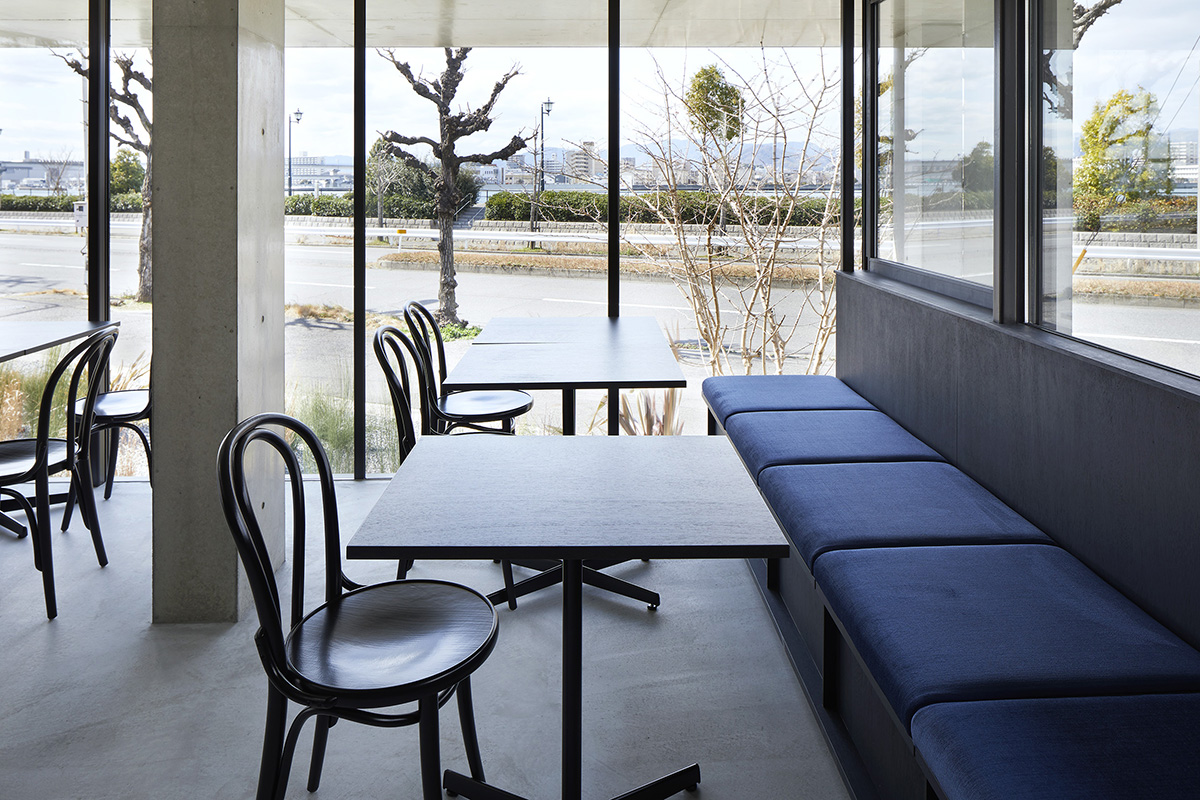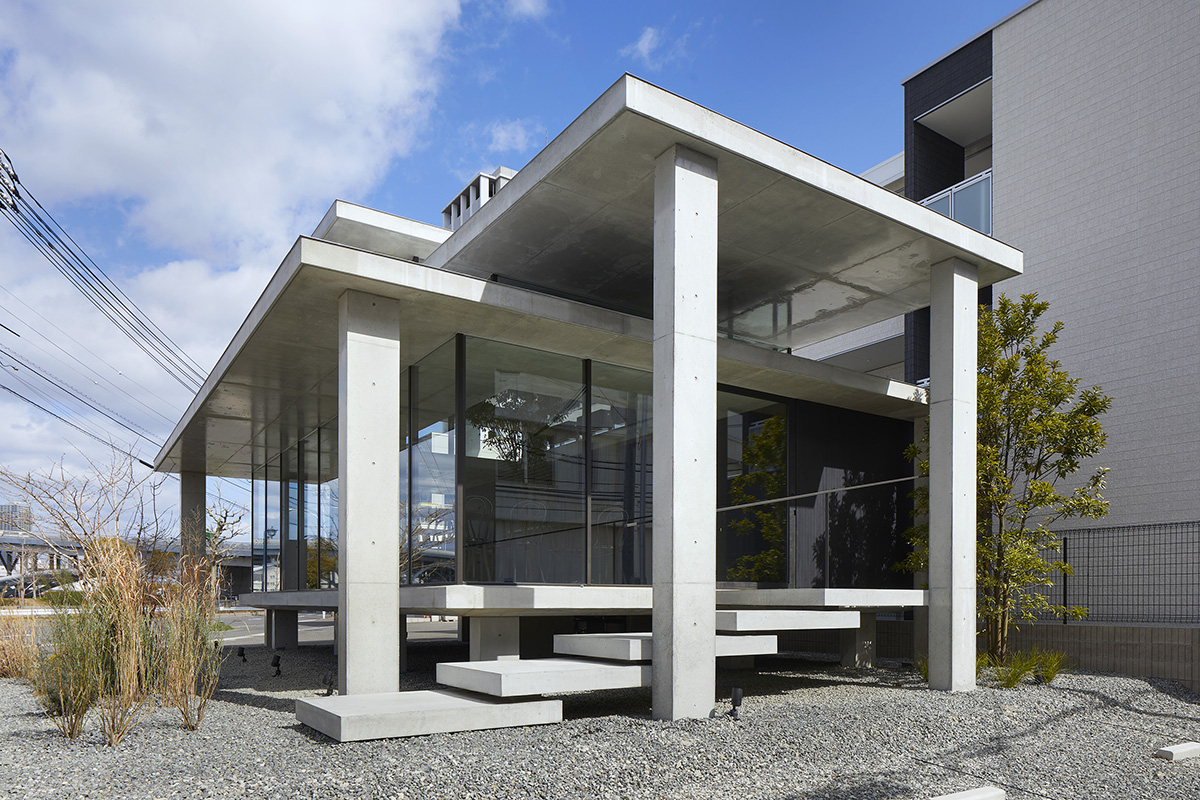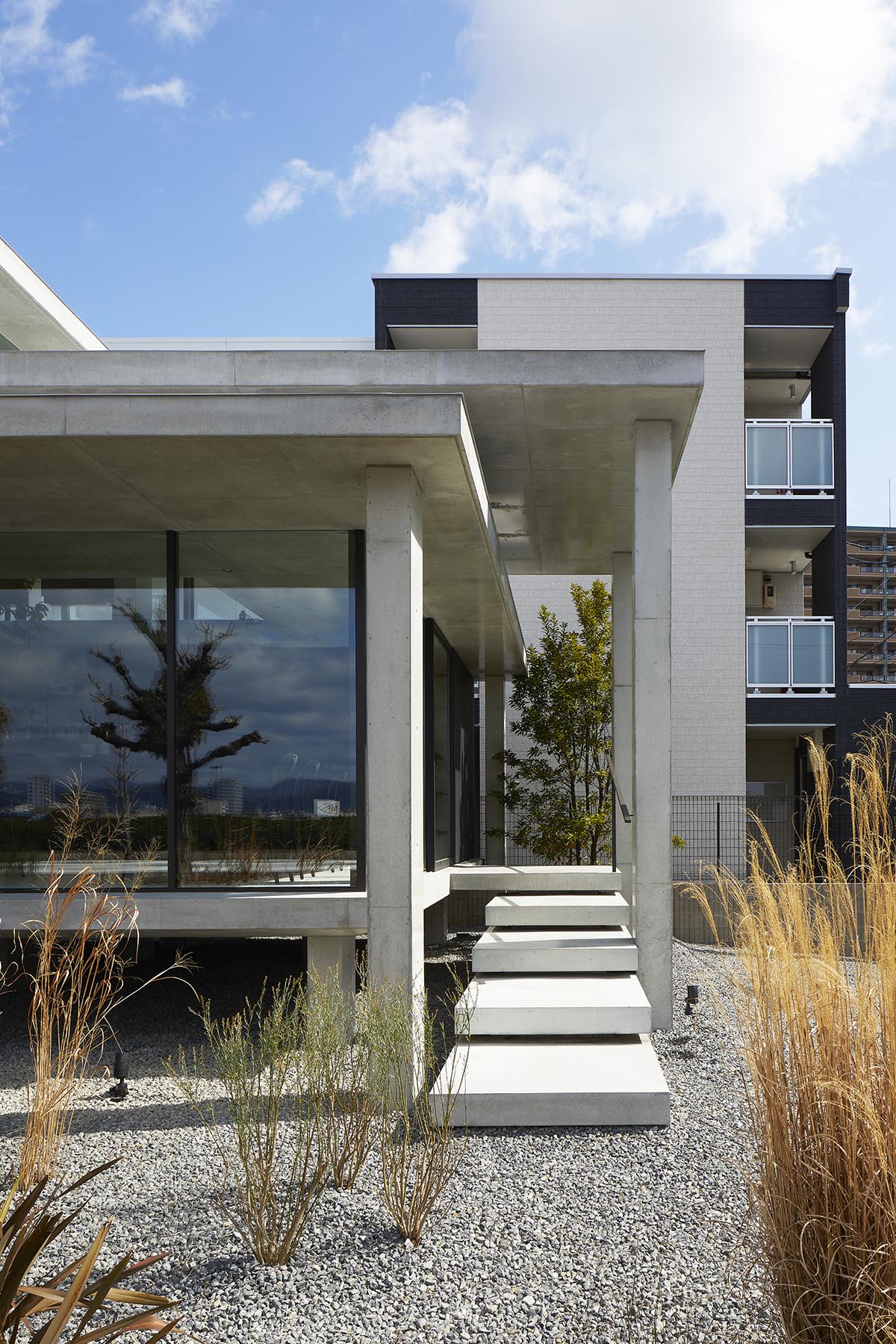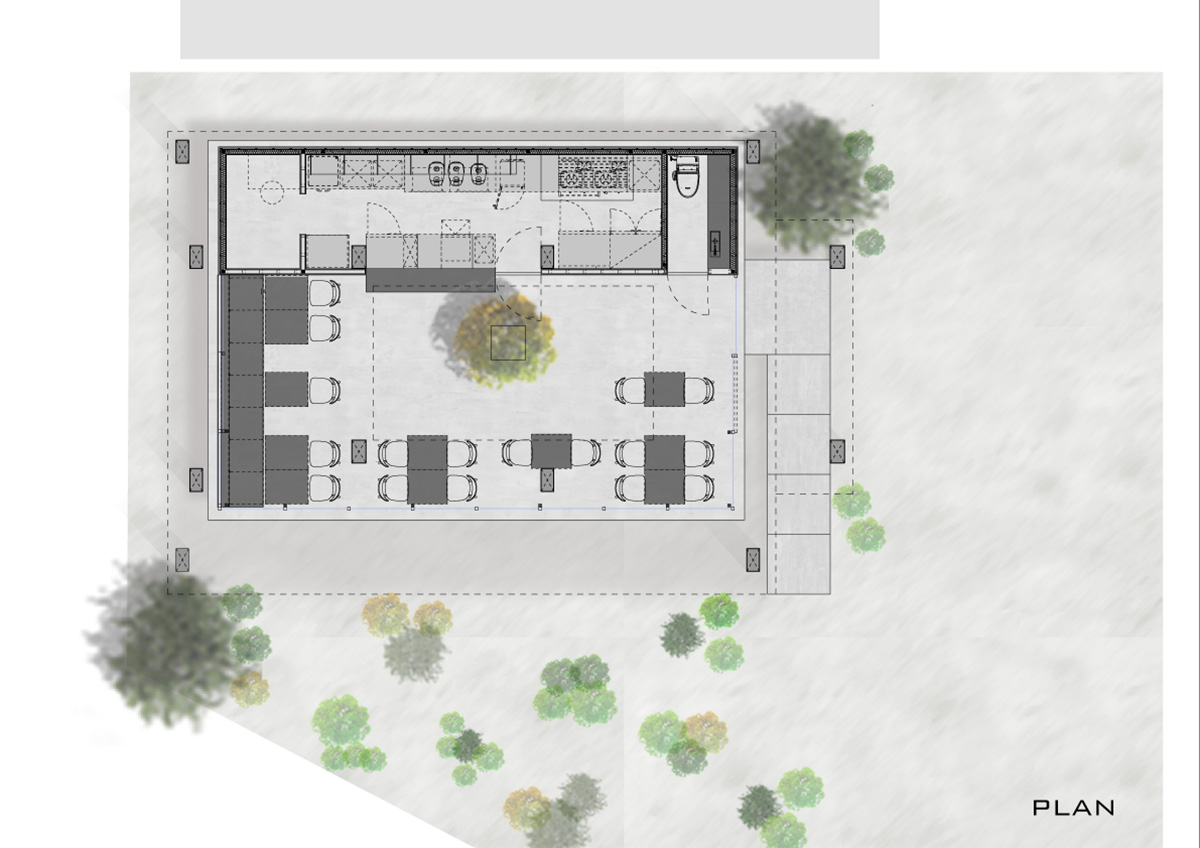 Plan of the cafe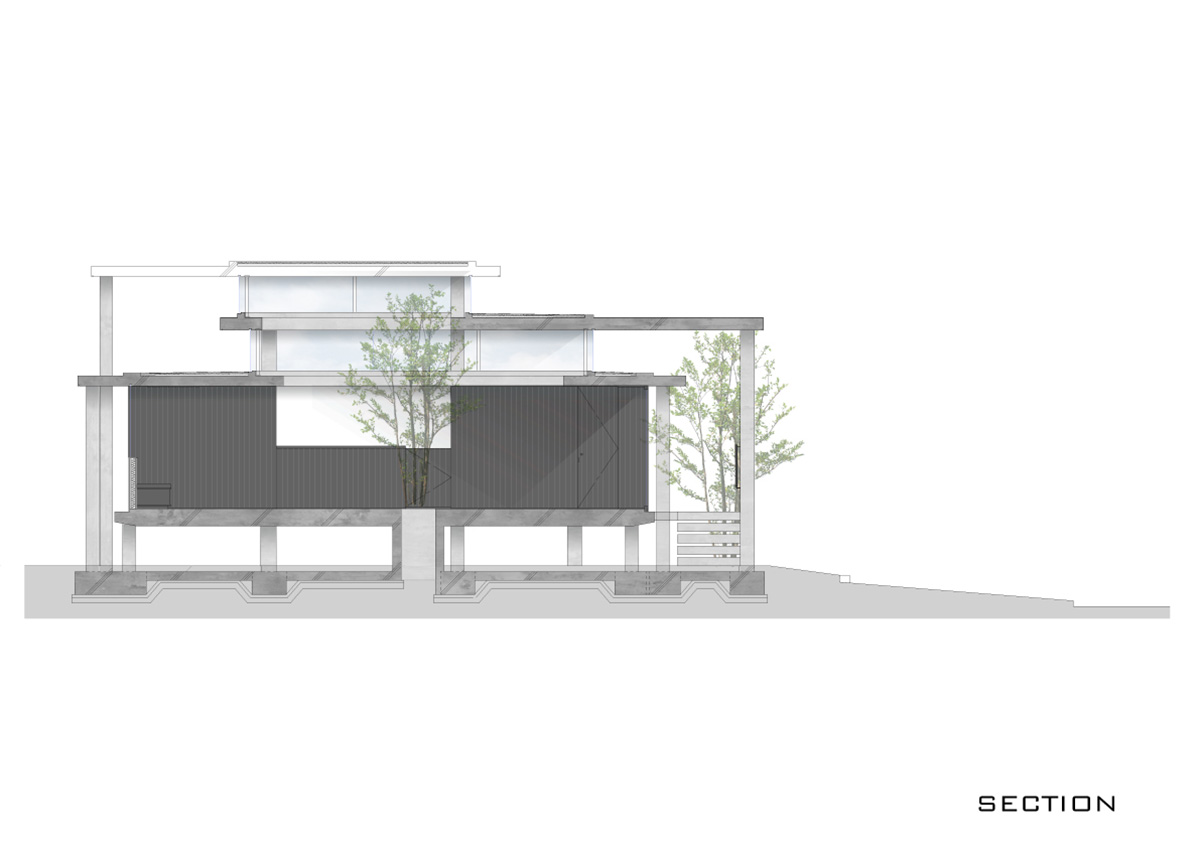 Section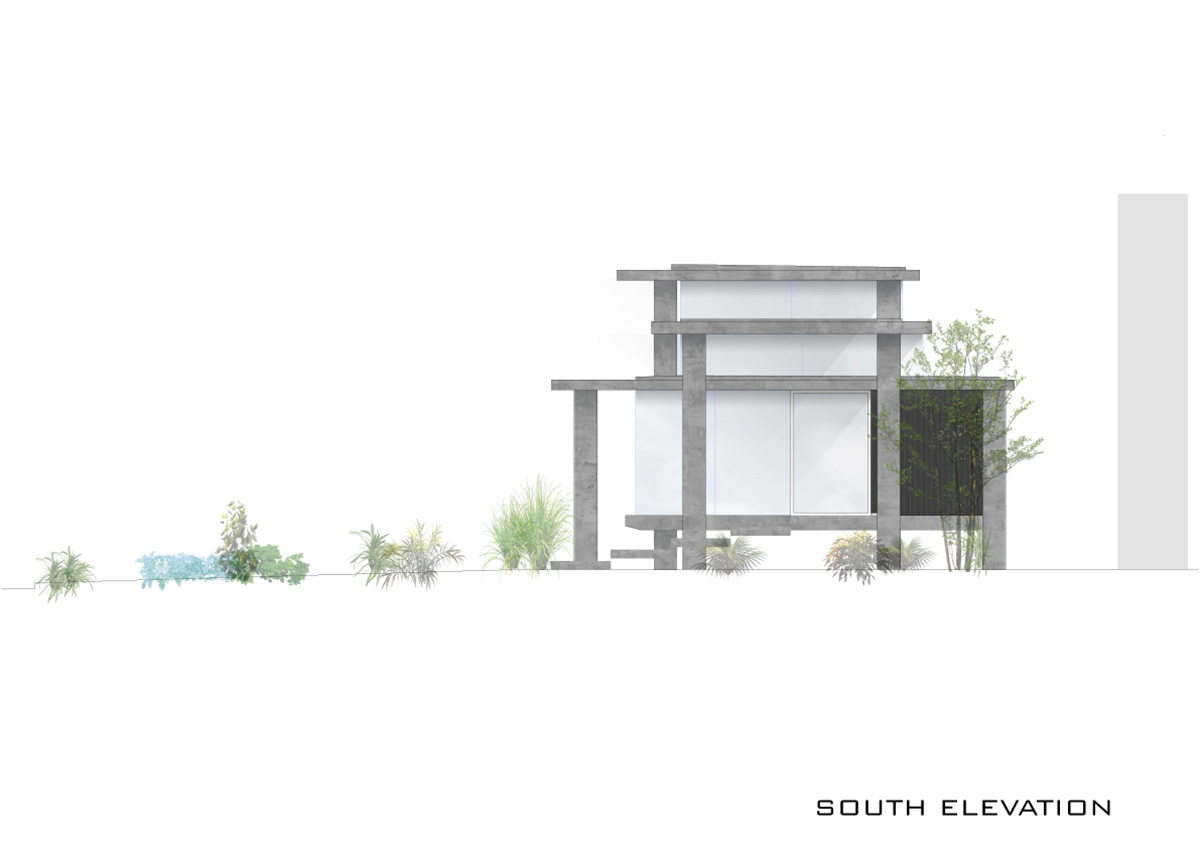 South elevation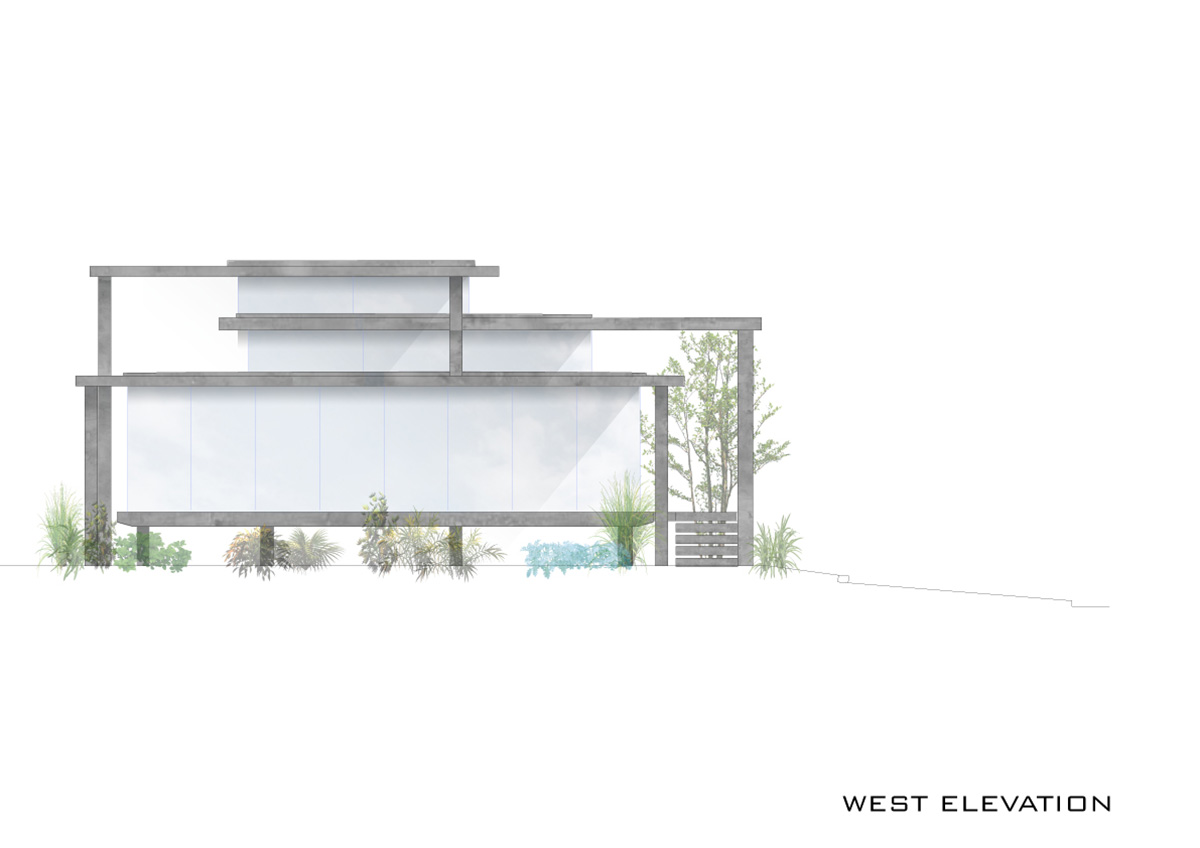 West elevation
Project facts
Project name: Café in Ujina
Architect: IGArchitects
Site: Hiroshima
Program: Cafe
Site Area: 63m2
Total Floor Area: 55m2
Structure: Reinforced Concrete structure
Floor number: single story
All images courtesy of IGArchitects
> via IGArchitects