ALAO completes boutique hotel with locally sourced materials in Philippines
Brooklyn-based architecture studio ALAO (AL-Architecture Office D.P.C.) has built a low-rise boutique hotel in the heart of Sorsogon City, Siama in Philippines.
Named Siama Hotel, the project was developed with interior designer and furniture designer Milo Naval.
Situated in a remote coconut farm in Sorsogon, Philippines, this project was conceived using a logical assembly and basic hierarchy of slab, column, beam, roof and screen, using locally sourced materials — coconut timbers, local stone, layered grass (nipa) roofing and concrete.
The hotel, consisting of 30 rooms, offers guests mesmerizing and lush environment in a grove of coconuts and majestic surrounding during their stay.
Natural and organic textures are used as a key component in the hotel's interiors which are in good company amid the garden plants sprawled all over the estate.
A 25-meter pool sits quietly in the middle of the estate and is overlooked by the verandas of the premier rooms.
"The planning of each building surrounding a pool, is set by the grid of the coconut trees already established on the site," said the office.
"Implementing the idea of private & public spaces in a Filipino home, living spaces are completely open, oriented to the garden and bedrooms are enclosed (set on the sides of the main house or lifted above, contained by screens in the guest pavilions)."
"The non-complex, anti-over detailing strategy implemented for this rural construction is key to the realization of the project," the architects added.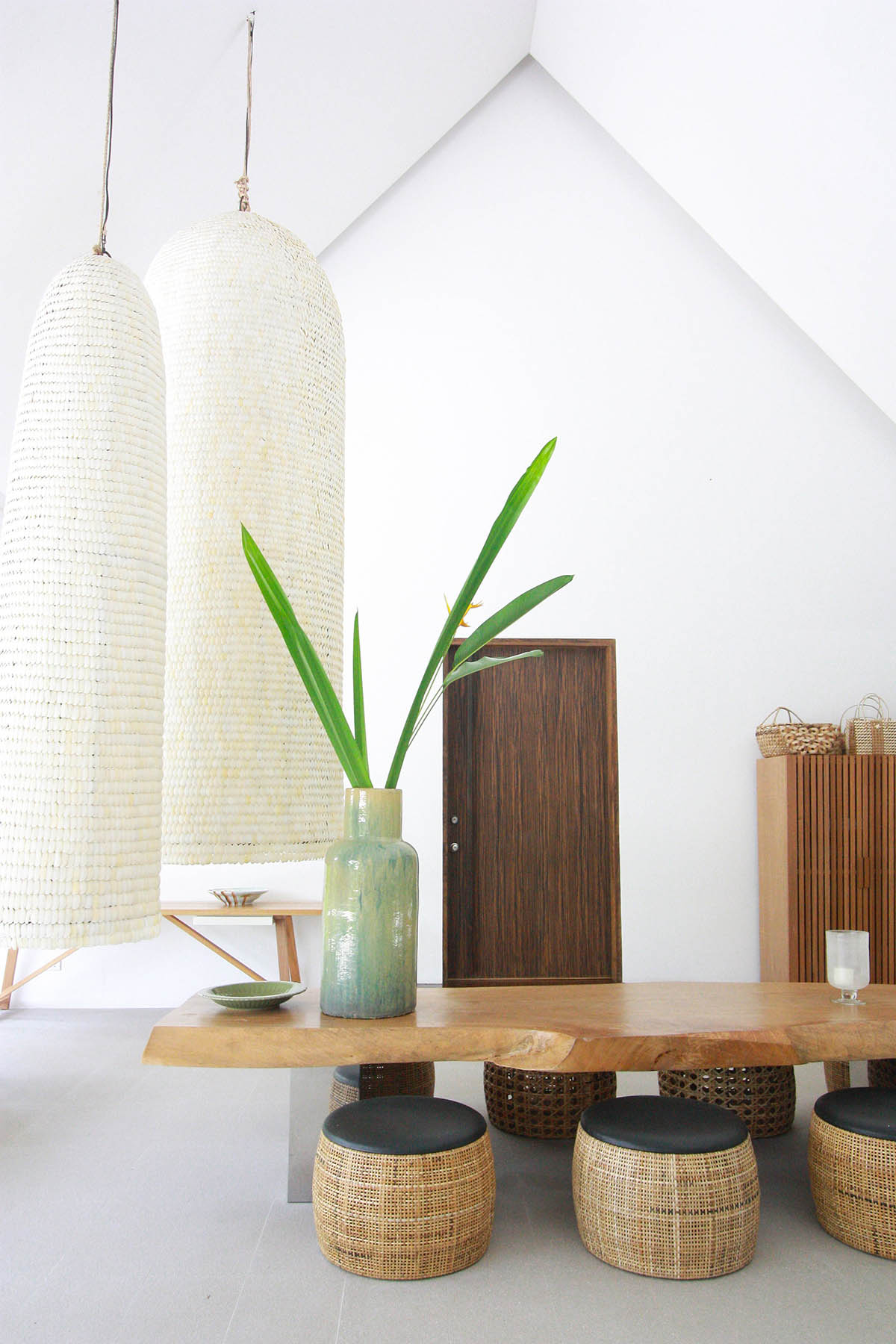 ALAO is led by two partners Aya Maceda and James Carse in New York City and New Orleans based collaborative studio working at the intersection of design, research and social advocacy.
All images © Tabitha Fernan & Kurt Arnold
> via ALAO