France will restore Notre-Dame Cathedral's spire as original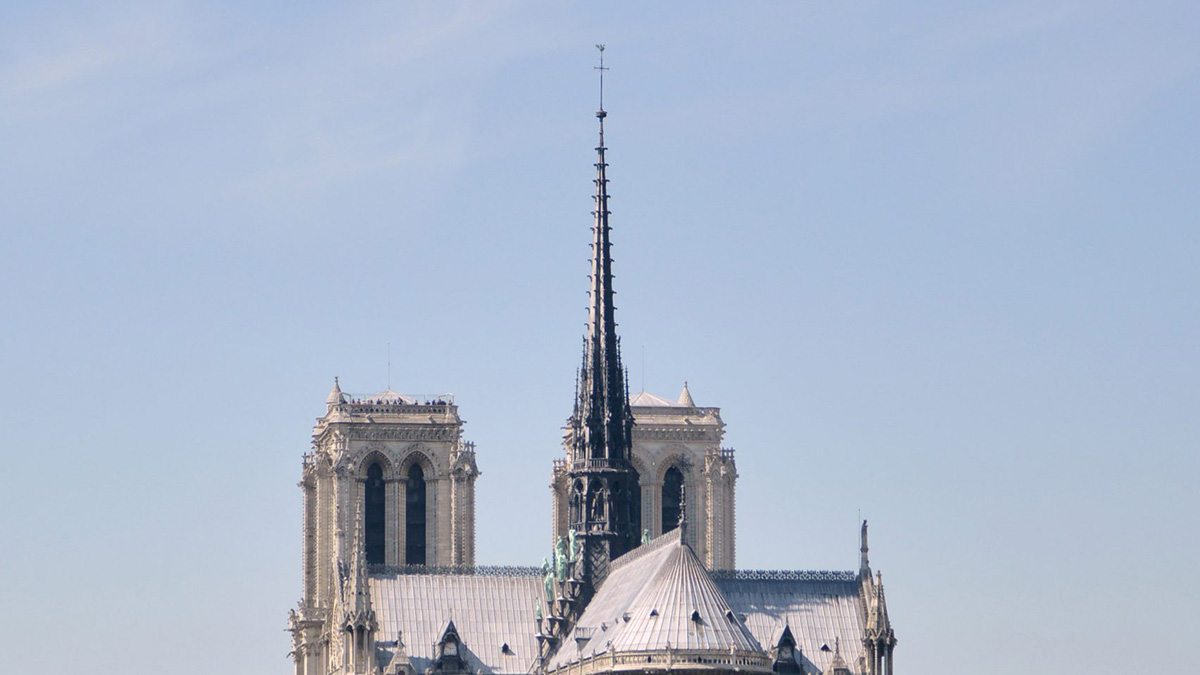 French president Emmanuel Macron has ended speculations over the spire of the Notre-Cathedral and stated that the spire of the cathedral will be restored exactly how it was before after a tragic fire hit the cathedral last year.
The design of the spire have long been amidst discussions whether the spire will be rebuilt according to its original state or it will be redesigned as a result of an international competition that is adapted to the latest techniques of our era.
A new statement released from the Elysee Palace has ended uncertainty of the spire and said: "The president trusts the experts and approved the main outlines of the project presented by the chief architect, which plans to reconstruct the spire identically."
The 93-meter spire was added in the 1850s by Eugène Viollet-le-Duc and the architect replaced the original 13th-century spire with the new one. A replica of the original spire will be rebuilt as part of the cathedral's construction.
The French Senators passed a bill last year, saying that the new "restoration should be faithful to the "last known visual state" of the cathedral. And this decision brought opposition to Macron's call for an "inventive spire that is adapted to the techniques and the challenges of our era". Macron was planning to launch an international competition to design a new spire.
It seems that the French president has changed his decision to design a new spire for the cathedral. According to the BBC, Macron wants the restoration to be completed by 2024, coinciding the Olympics in Paris.
The Elysée said Macron's main aim was "not delaying the reconstruction and making it complicated - things had to be cleared up quickly", added the BBC.
After the announcement of an international competition, many architects proposed new visions to design a new roof and spire for the cathedral.
The designs included Studio NAB's Greenhouse Roof, Vincent Callebaut's biosourced spire and 3D Gothic stained glass roof and Miysis' fully-glazed roof and spire that protects the structure's originality.
UNStudio co-founder Caroline Bos had said "we should not rush into rebuilding Notre-Dame" in an exclusive article published by the WAC last year, while Norman Foster, Winy Maas and Benedetta Tagliabue supported an architectural competition to rebuild the Notre-Dame to some certain extent.
Top image: Image courtesy of Clem/Wikimedia Commons
> via BBC